Sun, sand, palm trees and warm breezes, vibrant colours, strong flavours and spicy dishes made with passion: that's what comes to mind when I think of Mexico. Next time you're in the mood for Mexican, (and for me that's almost always!) try one of these 10 Mexican recipes.
I've rounded up 10 of my favourite Mexican fiesta foods that I'm sure your family will love too. They all feature bold flavours and fresh, tasty ingredients and, like most recipes on Flavour and Savour, they're quick and easy to make. Enjoy!

This chicken is sweet, spicy and smoky, all at the same time. This is an easy one-pot meal!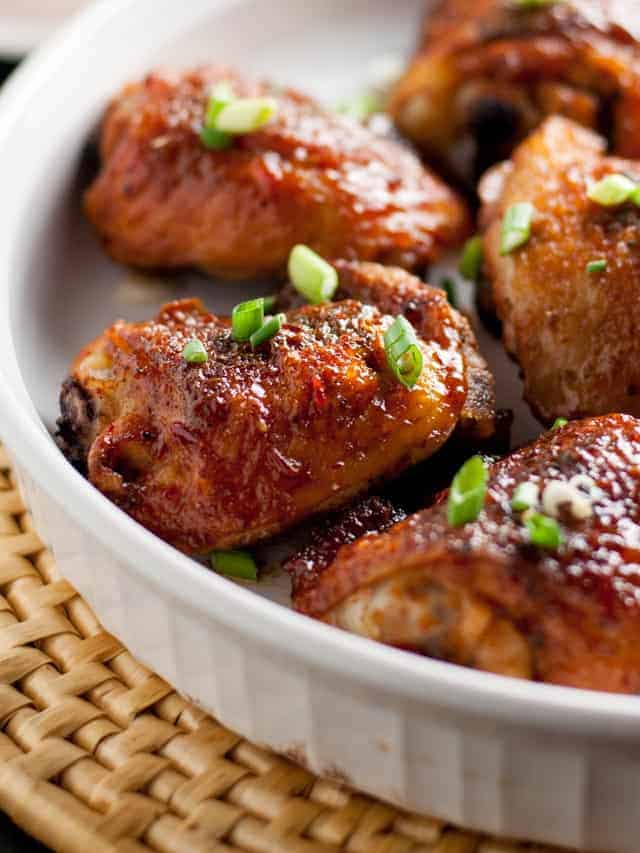 This succulent Grilled Chili Lime Shrimp is the easiest appetizer ever. Slice an avocado, top with fresh salsa, and add some grilled chili lime shrimp.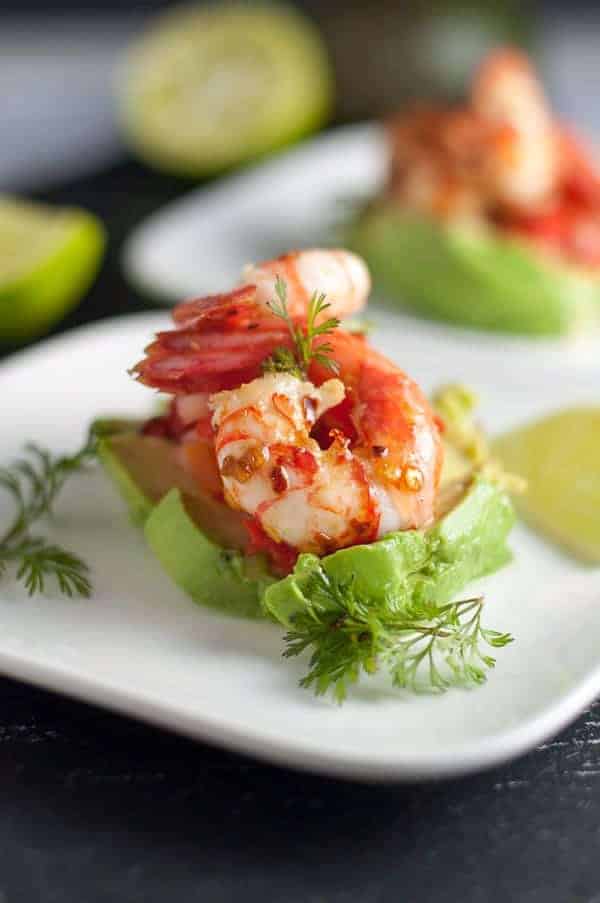 A kid-friendly meal, ready in 30 minutes!
This salad screams "fresh!" It's sweet and spicy, the peppers add little heat and the tequila adds a zing.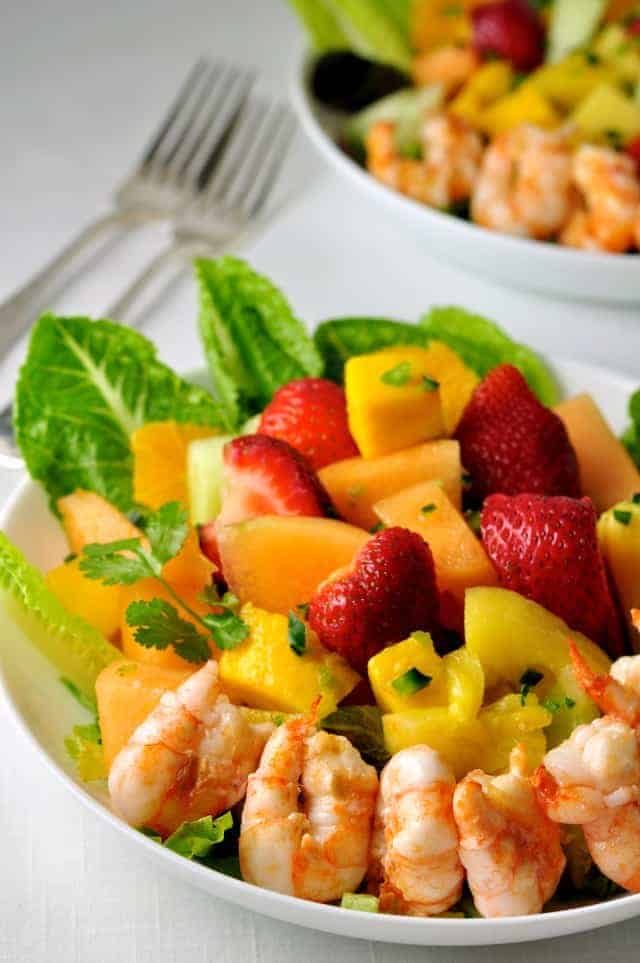 Pico de Gallo. Fresh Salsa. Never buy it again as it's so easy to make at home.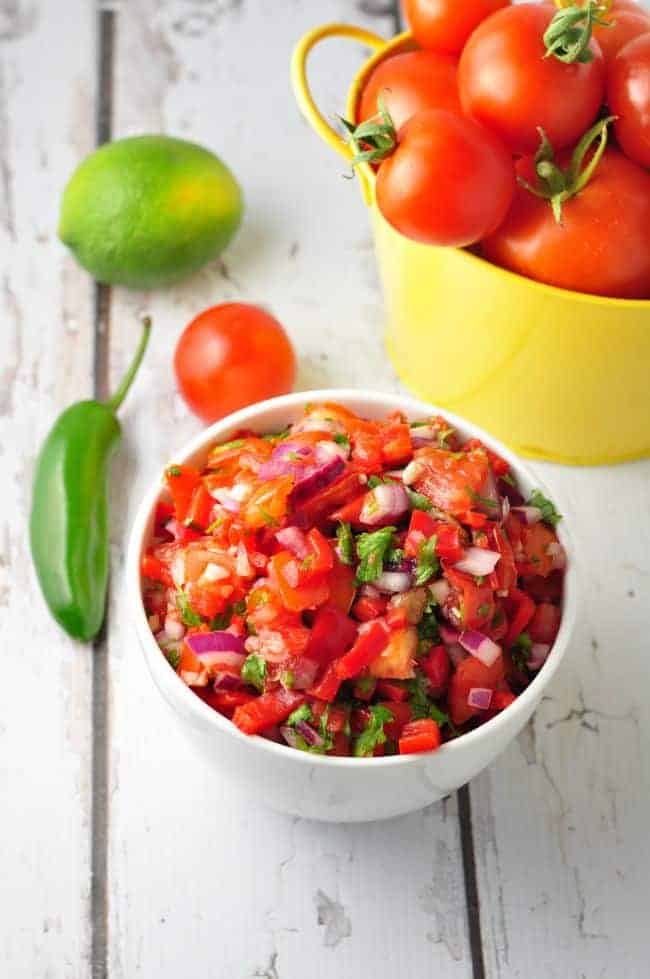 Here's an ideal appetizer or a healthy kid-sized snack. These stuffed peppers have all the elements of great Tex-Mex flavours—ground meat, spicy taco seasoning, warm melted cheesy goodness, and avocados, too.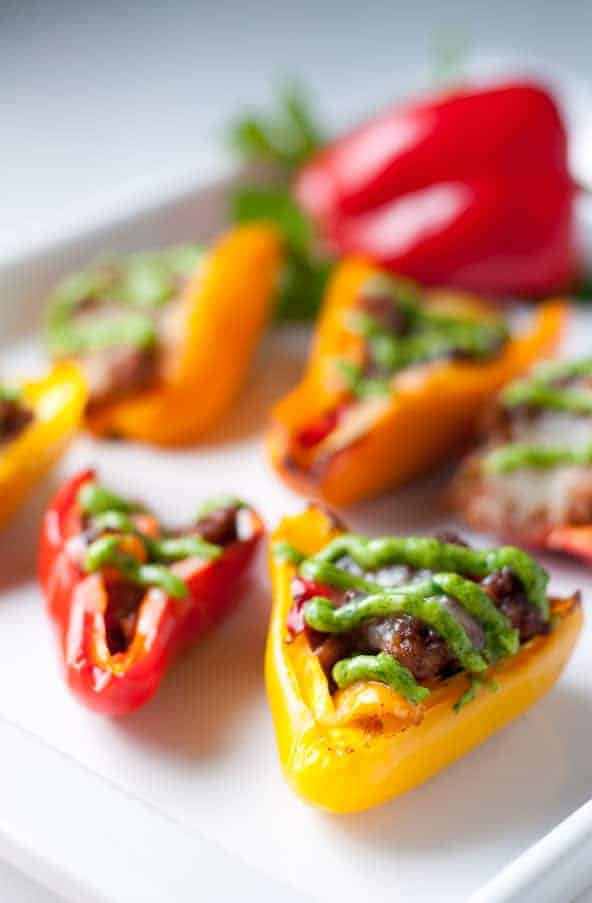 Keep even the pickiest eater happy with all the options provided in this recipe for Skinny Chopped Chicken Taco Salad. Easy to customize for your vegetarian or vegan friends.

A complete meal in a bowl. Fresh crunchy vegetables, quinoa, black beans (and optional chicken) drizzled with a zesty avocado cream bring all the flavours of Mexico to your table.
Quick and easy. Just marinate and relax while they're sizzling on the grill!
Everyone's favourite! So easy to make at home.
Looking for more inspiration? And for more, check out my Mexican Food Board on my Pinterest page.