Lemon! Is there anything that adds more bright freshness to a dish? I've rounded up 10 recipes starring lemon. When I searched this site, I discovered I had 91 recipes that used it! I've selected ten from Flavour and Savour in which lemon really is the star of the show.
Lemons have an appealing aroma and they add a fresh bright tang to any dish, enhancing the flavour of other ingredients. Add them to both sweet and savoury dishes to heighten flavour and add interest. Lemons are also your best friend when you want to slow down oxidation or browning of fruits and vegetables. Next to salt, I think lemons are the most useful flavour enhancer available. From main dishes, sides, salad, desserts, baked goods, and drinks, here are some suggestions for incorporating fresh lemon into your cooking.
1. Make it the focus of your main dish
Our favourite chicken dish! It never fails to deliver succulent, juicy chicken in a fresh lemon-herb sauce. Too good to be true.

Lemon Garlic Chicken with Pasta
Here's an easy weeknight meal that uses ingredients you probably already have in your pantry. No last-minute trips to the store!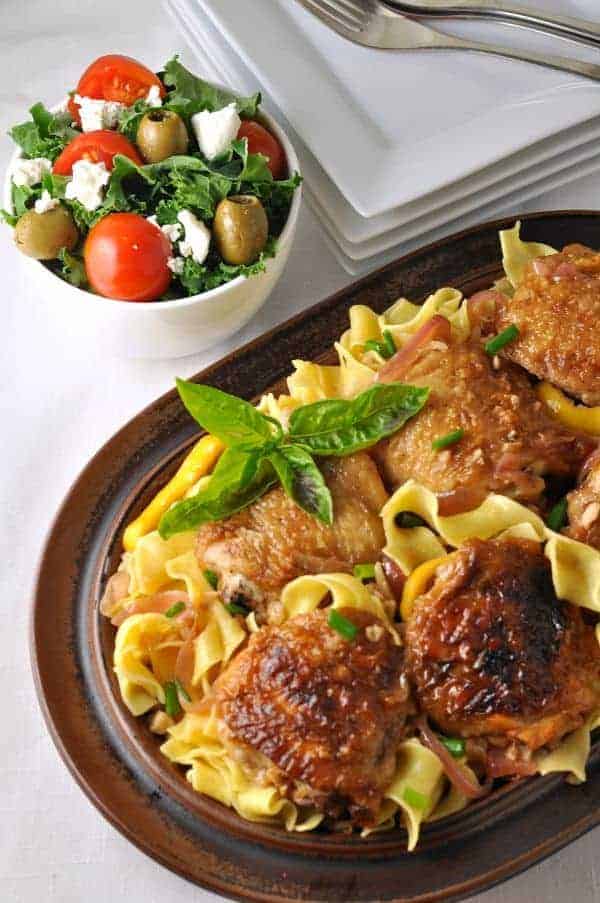 2. Season your veggies
Crispy Lemon Oven-Roasted Potatoes
Oven-roasted potatoes should be crispy on the outside, soft on the inside. These Lemon Oven-Roasted Potatoes have the bright flavour of fresh lemons.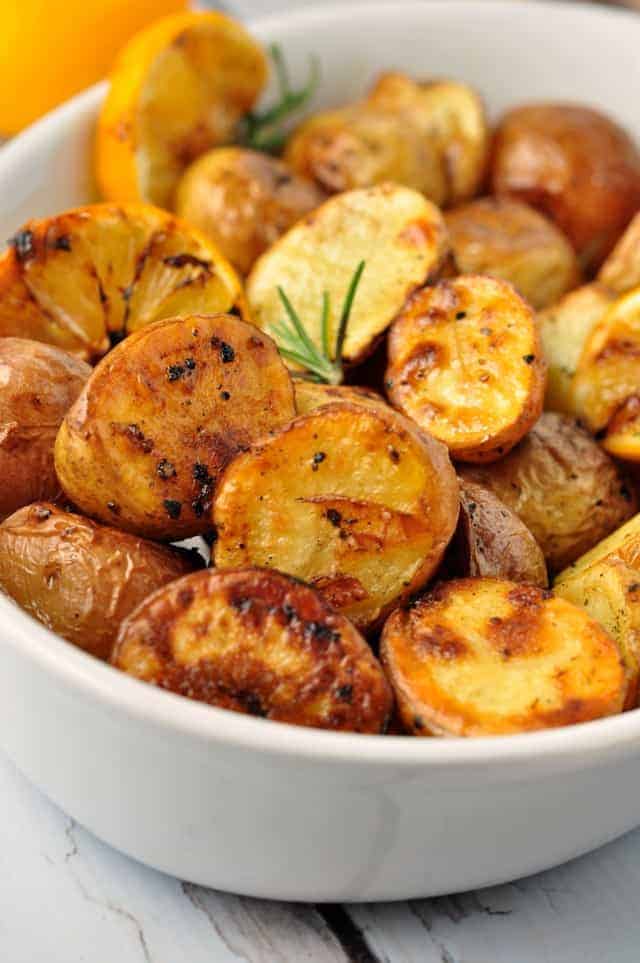 Grilled Lemon Garlic Potato Kabobs
Skewer tiny baby potatoes and shallots, bathe them in a lemon-garlic marinade and cook them on the grill. Crispy and smoky!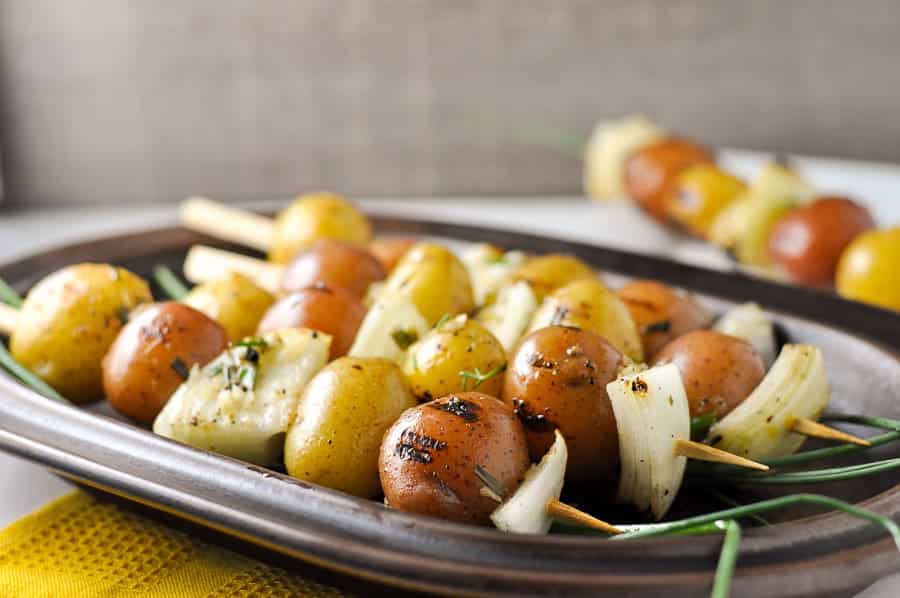 3. Dress up a salad
Orange and Avocado Salad with Parmesan Crisps
A citrus vinaigrette made with fresh lemons brightens up any salad. Find the recipe here.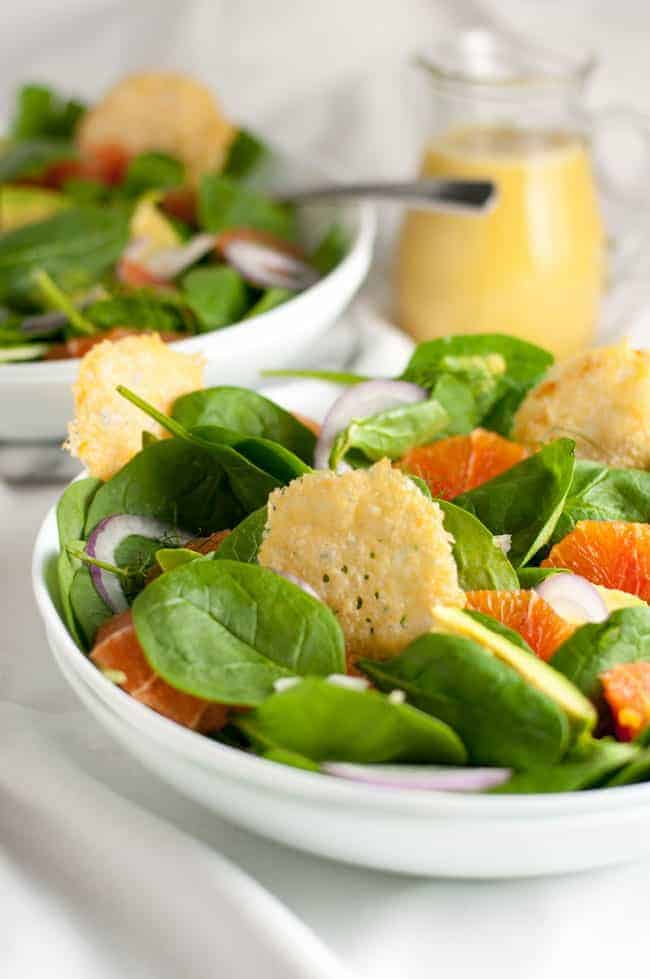 4. Make a healthy showstopper dessert
Just layer lemon curd and whipped coconut milk in a tiny glass to make this shot glass dessert. It's one that everyone seems to love and it's just enough of a taste to satisfy those sweet, after-dinner cravings.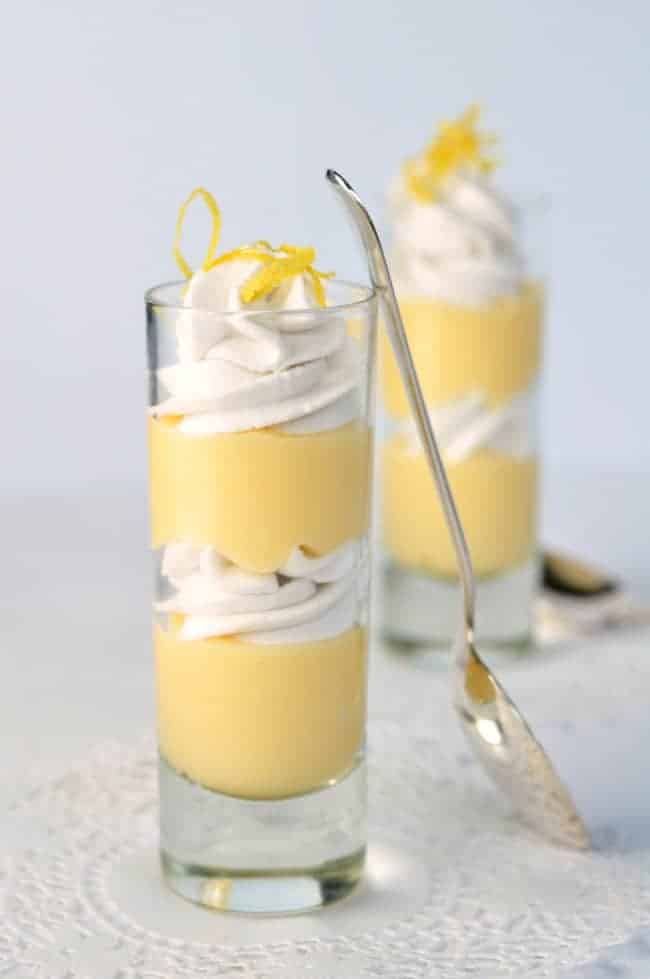 Find instructions here to make your own lemon curd--with no refined sugar! You'll never buy it in a jar again.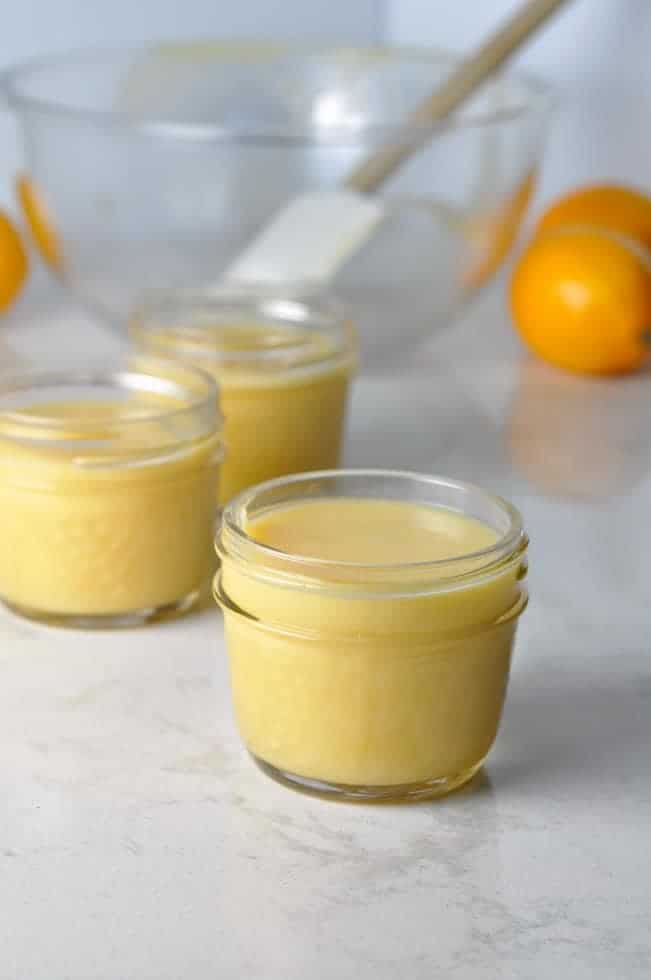 Use that lemon curd you made in a simple tart topped with whipped coconut milk and some fresh berries.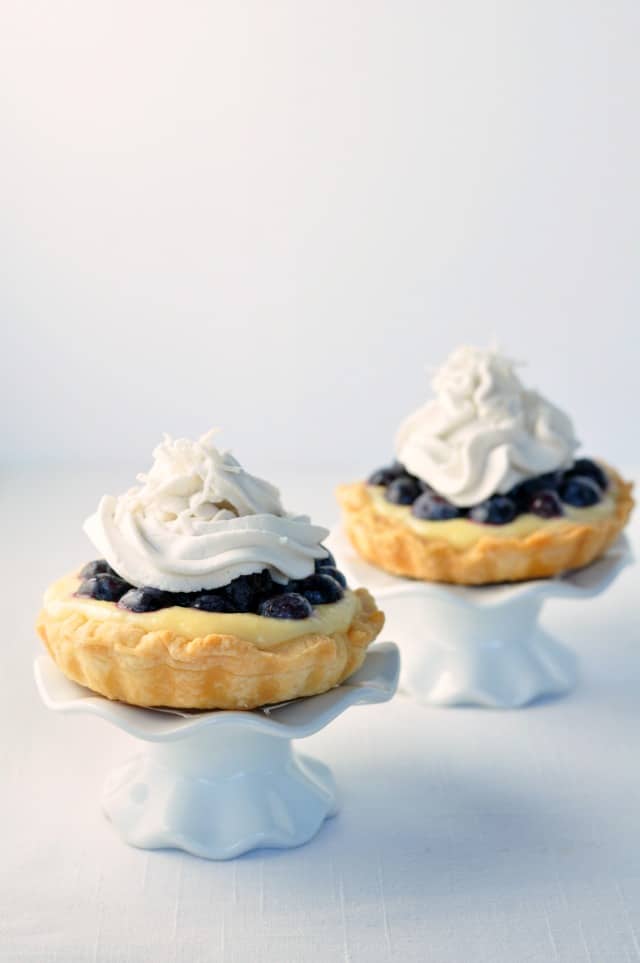 5. Add flavour to muffins and quick breads
Blueberry Lemon Poppyseed Muffins
Grain-free tender muffins with a burst of fresh lemon and blueberries.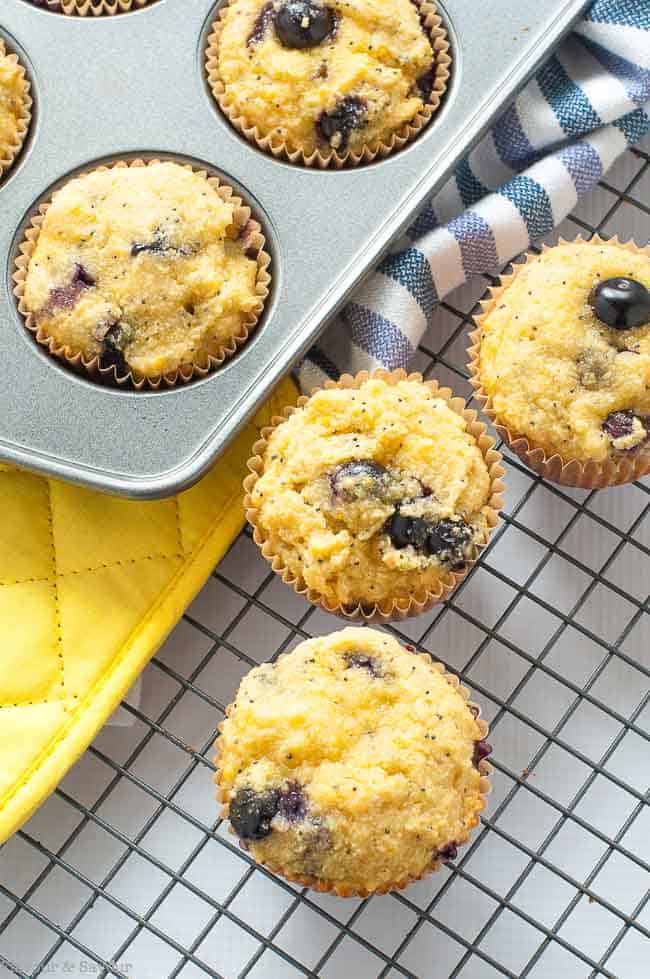 6. Sip it!
Citrus Sangria with Triple Sec
Enjoy all your favourite citrus fruits in this honey-sweetened Citrus Sangria. Cheers!

Share some lemony goodness today!
This post contains affiliate links. If you click on any of the affiliate links and make a purchase within a certain time frame, I'll receive a small commission. The commission is paid by the third party, not by you. I am a participant in the Amazon Services LLC Associates Program. It's an affiliate advertising program designed to provide a means for me to earn fees by linking to Amazon.com and affiliated sites.
SAVE THIS TO ONE OF YOUR PINTEREST BOARDS
and
connect with me on Pinterest
! I'm always finding new tasty recipes to pin. Subscribe to my weekly newsletter and never miss a recipe!