Can I tempt you with Thai? Here are my favourite 10 tantalizing Thai recipes for you to try this week.


The first time I had authentic Thai food was on a sultry night in Bali. That one dish convinced me that my life had not been complete until then. A simple chicken dish, served with ripe, sweet mango over fluffy coconut rice on a banana leaf was a turning point in my culinary food adventures.

I've experimented with Thai flavours ever since. I appreciate the talent and passion that is necessary to achieve that sweet, sour, spicy and salty balance of flavours in this cuisine. Here's a collection of my favourite 10 tantalizing Thai recipes here on my site.
From my readers: "OMG! This was DELICIOUS!!! So much flavor!! Super easy to make! I only marinated for 2 hours and it was so flavorful! My husband said that this was the best chicken dish I've ever made! "
"This was so flavorful and tender, I couldn't believe it! I knew the recipe would be too much for just my husband and I, so I split it into two freezer bags to be used on those days after work where I'm feeling too tired for a complicated meal. This was so easy! I just made one bag tonight and it is now my favorite chicken recipe. Thank you for posting this!"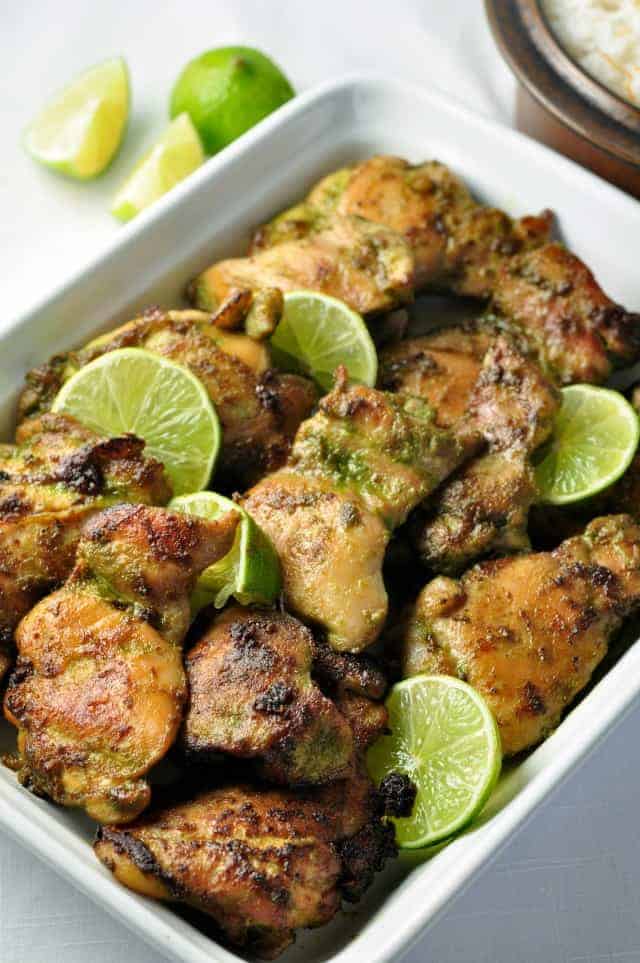 Perfect for potlucks, this Thai Noodle Salad is an easy 4-step recipe. Make the peanut sauce and spicy or as mild as you like.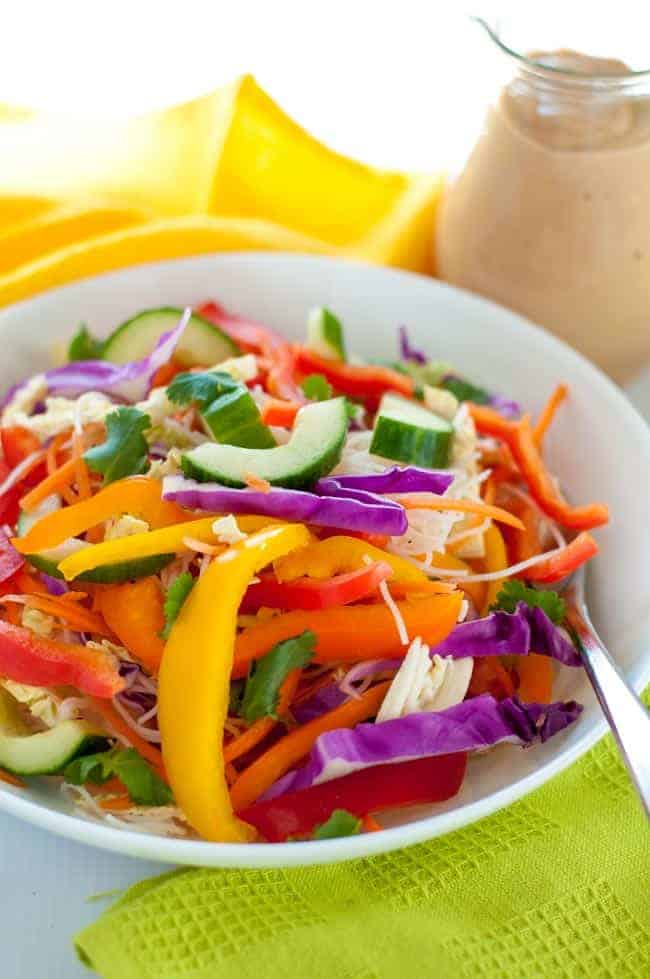 This one turns out perfectly every time! Very mild coconut flavour and fluffy rice.
A reader commented:  "I loved this recipe. I made it for my husband and two kids and it was a huge hit. I was trying to replicate my mother in law's rice from Malaysia and I it was close! Thanks for a great recipe. Easy to follow directions and delicious!"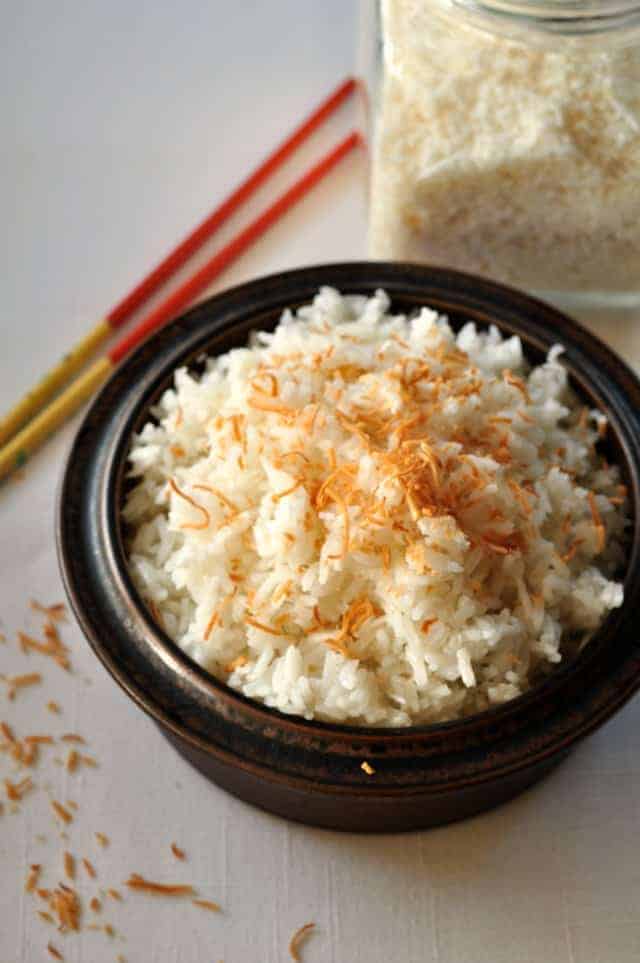 All the flavour of a chicken lettuce wrap, without the gluten!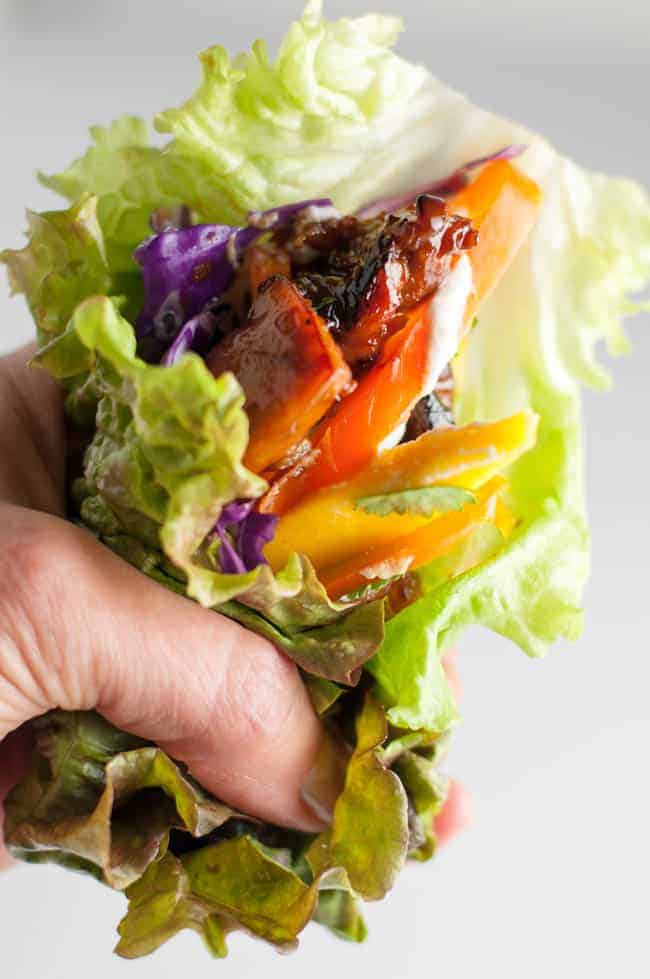 These little bites have all our favourite Thai flavours. They're sweet, salty, sour and spicy!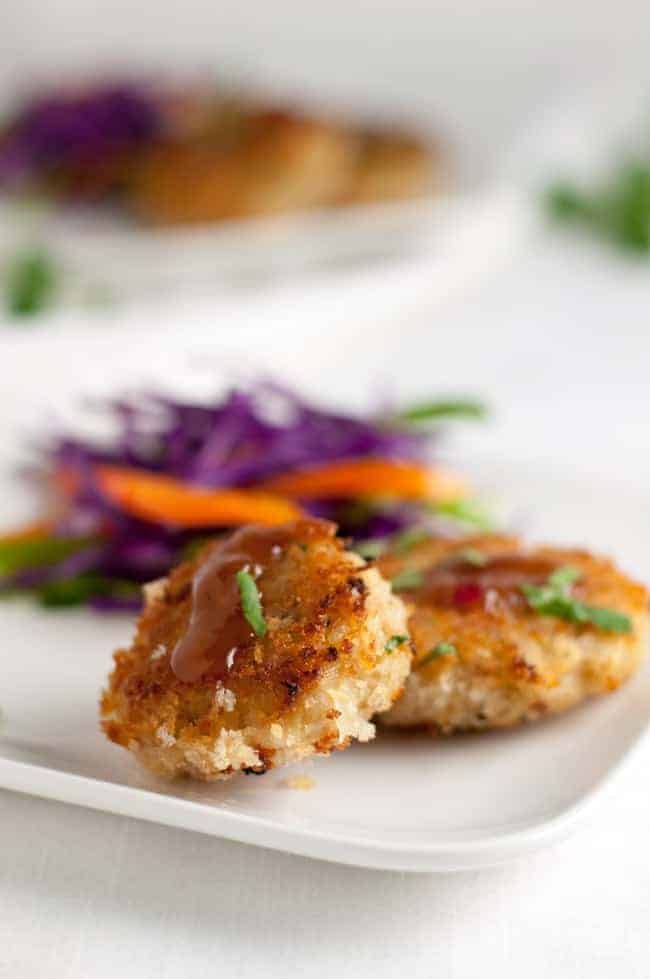 Perfectly balanced Thai flavours make this an upscale chicken and rice dish. See also Slow Cooker Thai Mango Chicken!
Sweet red onions, cucumbers, a sensational dressing and 10 minutes are all you need to make this fresh and crisp salad.
Love pad thai? This one has all your favourite flavours, with the added benefit of nutrient-rich zucchini noodles.

Fresh and light Thai flavours of ginger and garlic, coconut and lime, all on a chicken wing make this recipe a keeper.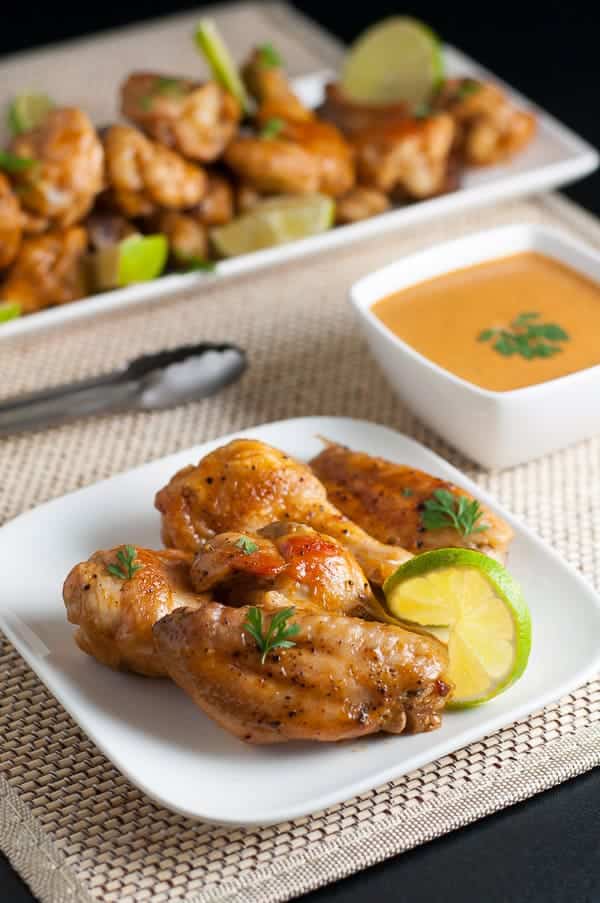 These succulent skewers are sweet and spicy. They make a quick weeknight meal.
From a reader:  "Tried these for the first time tonight and they turned out amazing! Thanks for the recipe."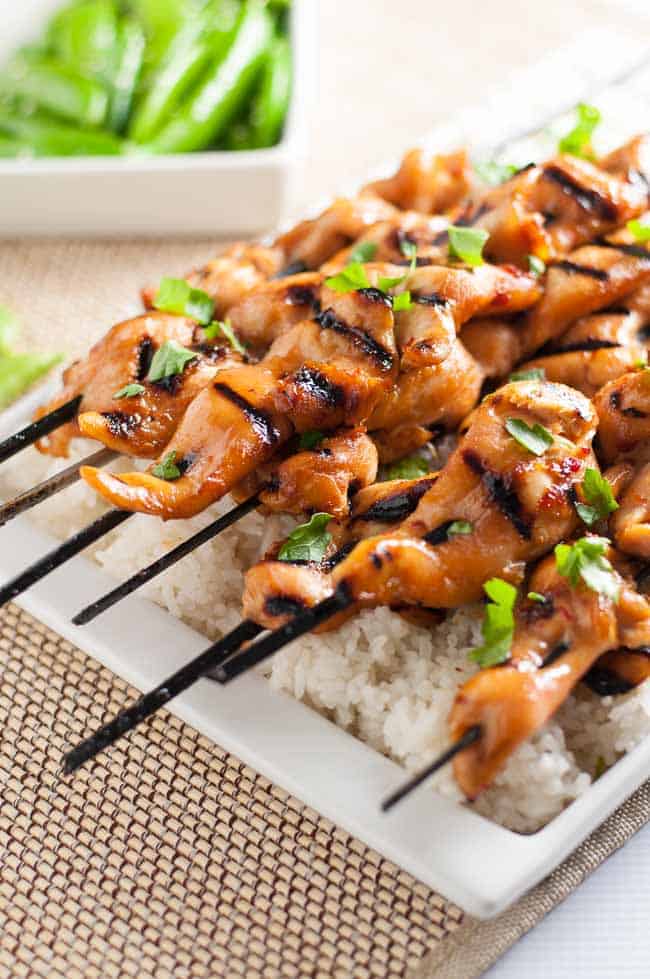 And just one more!
Here's a showstopper starter dish that takes less than 20 minutes. Fresh steamed mussels in an aromatic coconut broth--sooo good!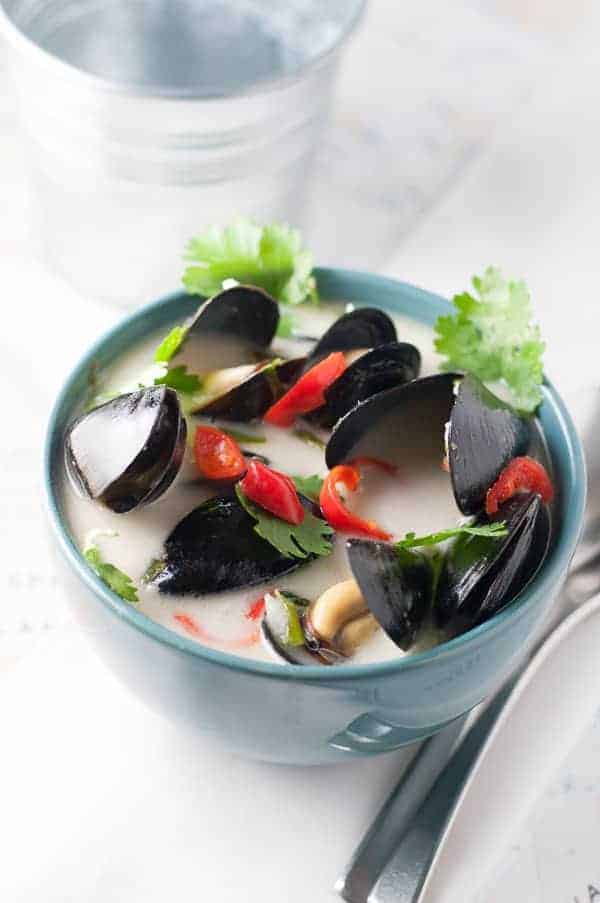 Like this collection of Thai recipes? Pin it or share it! Subscribe to my weekly newsletter and never miss a recipe