A collection of 27 favourite grilling recipes to make the most of summer! From foil pack meals to kabobs and skewers, grilled chicken, salmon, shrimp, burgers and potatoes, you'll find the recipes you need to make the best barbecued dinner right here!
27 favourite grilling recipes for summer
I've rounded up my 27 Favourite Grilling Recipes for you so they're all in one place. These are the best barbecue recipes I turn to again and again during the summer. They're all gluten-free, and some are keto and/or paleo approved, too.
Kabobs or Skewers
Food on a stick is fun to eat! You can usually prepare kabobs or skewers ahead of time and have them ready to grill when it's time to eat. Lots of choices here for chicken, shrimp or potato kabobs.
Foil Pack Grilled Recipes
Prepare foil-packed meals ahead or time, refrigerate and dinner's a breeze! Easy clean-up, too.
Grilled Chicken Recipes
Lots of flavour in these three favourite grilled chicken dishes! Serve with a salad to round out your meal.
Blackberry Glazed Chicken Thighs
These oven-baked, one-pan Blackberry Glazed Chicken Thighs are glazed with a delicious slightly sweet, slightly tangy sauce made with fresh or frozen blackberries.
Blackberry Glazed Chicken Thighs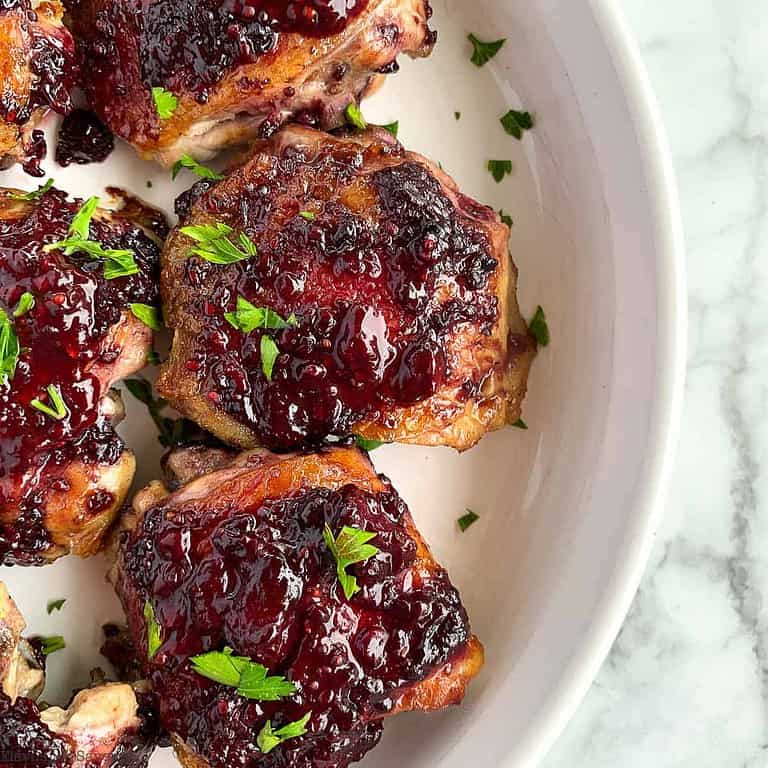 Cajun Chicken Thighs with Zesty Quinoa
These Cajun Chicken Thighs with Zesty Quinoa are quick enough for a weeknight meal, and delicious enough for a dinner party or backyard BBQ. Made with a simple rub of Cajun seasoning and served on a bed of fluffy quinoa, they're smoky spicy flavours are perfectly balanced.
Cajun Chicken Thighs with Zesty Quinoa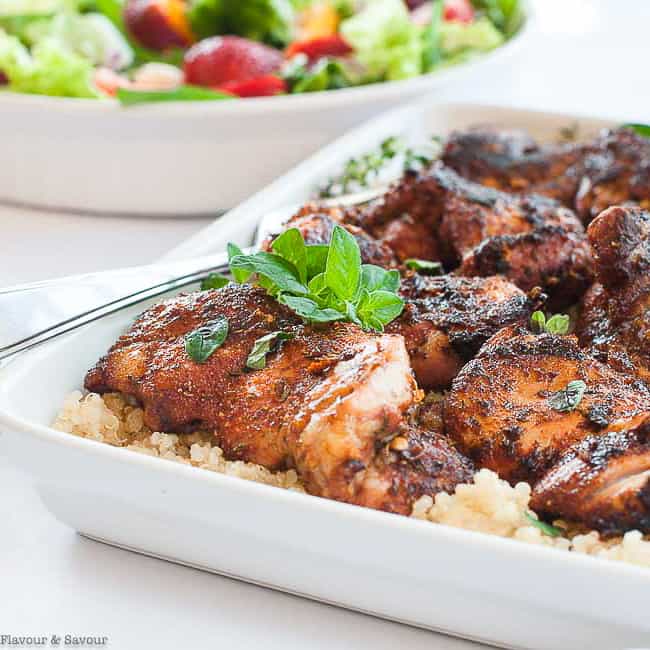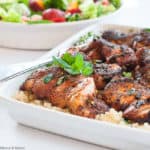 Caribbean Jerk Chicken Breasts
Savour the flavours of the Caribbean Islands with these Caribbean Jerk Chicken Breasts, grilled, baked in the oven or cooked in an Instant Pot.
Caribbean Jerk Chicken Breasts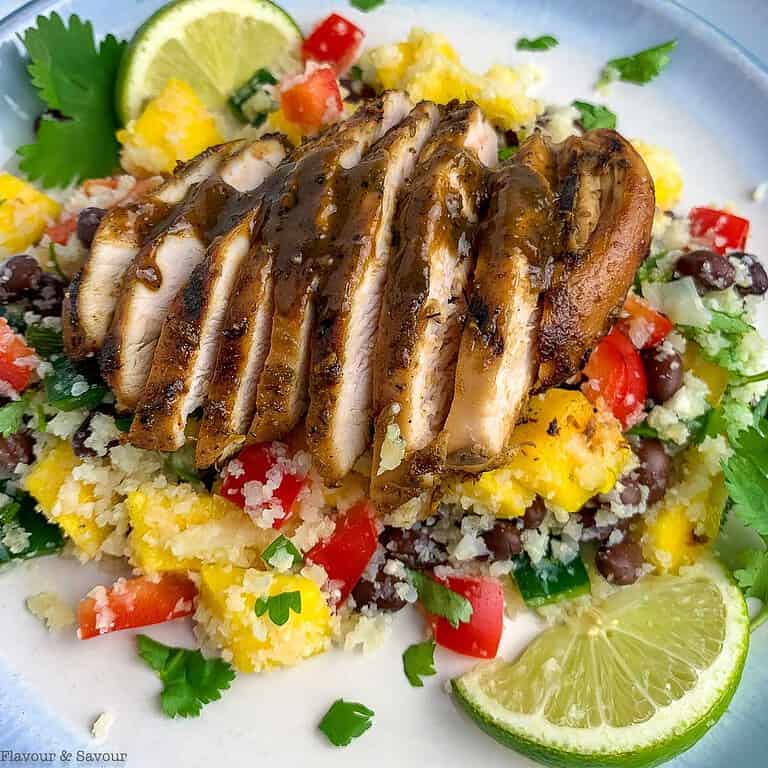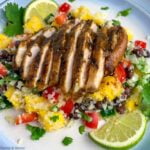 Grilled Chicken or Shrimp Salads
Grilled chicken salads make dinner time seem casual, and yet they're a great way to pack in lots of veggies, too!
Chicken Burgers
Serve with a gluten-free bun, or serve open-faced! Your choice. Casual, easy and full of incredible flavours from around the world.
Start your grilled meal off with a fun appetizer. You'll find oodles of ideas for appetizers and dips in my Appetizers index.
Summer Drinks? Check for great ideas in my Drinks and Cocktails index.
Short on healthy salad ideas? Have a look in my Salads and Dressings index.
Looking for casual desserts to go with your grilled dinner ideas? Try these: 12 Gluten-Free Mini Desserts in Jars
Pin this to save for later and get your grill on!