When you think of Spain, what comes to mind? Sunshine? Beaches? Flamenco? Tapas?
Sangria! In my travels throughout Spain, I've tried Sangria several times. Most come with finely chopped citrus fruit, some add apples, and it is also sold pre-mixed in a bottle. Even worse, today mine was served with canned fruit cocktail!
Here are three of my favourite Sangria recipes to help you celebrate warm and sunny weather, or to bring the sunshine into your home if it's not there with you today.
1. Citrus Sangria with Triple Sec

This Citrus Sangria with Triple Sec is bursting with the bright sunshiny flavours of oranges, lemons and limes.Sweetened with honey too!
2. Citrus Pomegranate Sangria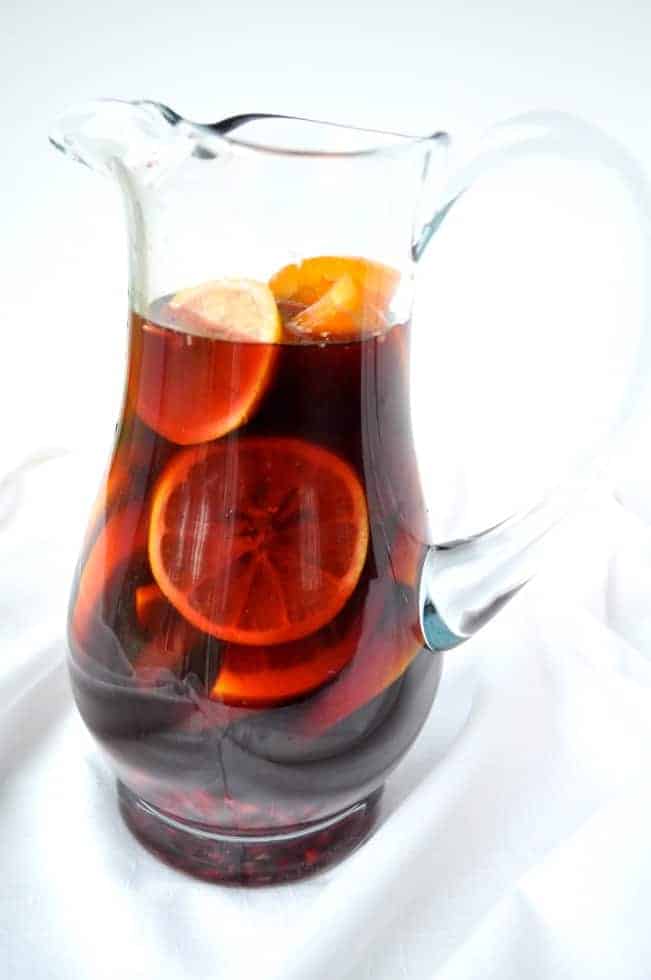 Use a fruity red wine to make this Citrus Pomegranate Sangria and flavour it with oranges, lemons and pomegranate. Easy to make, and not too sweet.
3. The Best (and the easiest) Peach Sangria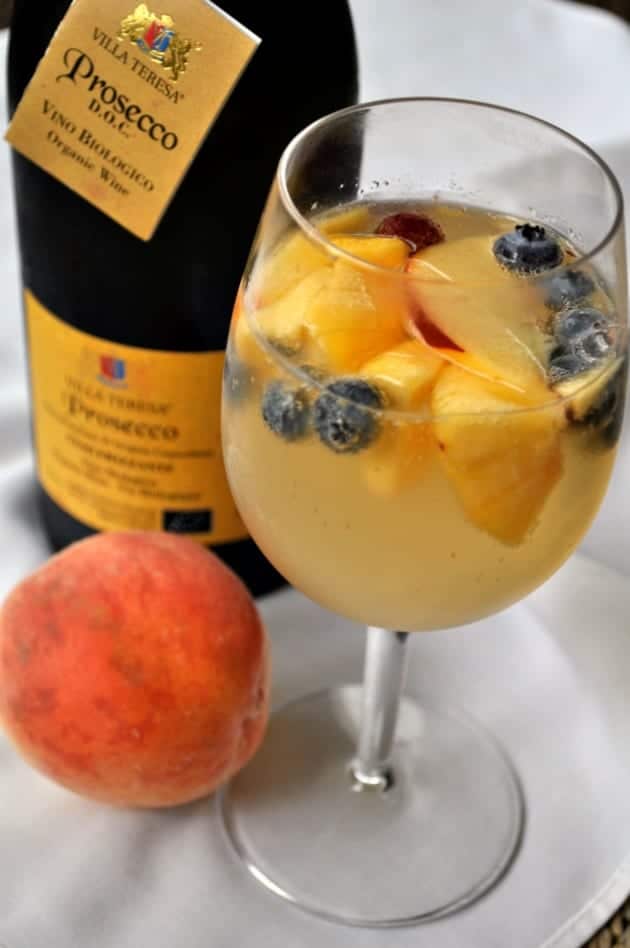 Dice some fresh peaches, soak them in Triple Sec and lemon juice, top with ice and Prosecco or other sparkling wine and serve!
Don't miss out on my free recipe updates, Subscribe here in the sidebar and
Like my Facebook page. Follow me on Pinterest, Twitter and Instagram. Thanks for stopping by!