5 Delicious Low-Carb Green Bean recipes, all gluten-free, some paleo and keto friendly! Find healthy tasty side dishes for holiday dinners and entertaining.
Every year at this time, I'm faced with huge quantities of green beans from my garden. Every year, I vow to plant fewer beans the following year--and I do. But while my garden will NOT grow broccoli or cauliflower, it excels at growing green beans!
If you're looking for some new ideas for ways to serve green beans, I hope this post will be helpful to you! I've rounded up 5 delicious low-carb green bean recipes for you. Oops--the last one actually has a few potatoes in it, so while it's delicious, it can't be considered low-carb. Onward!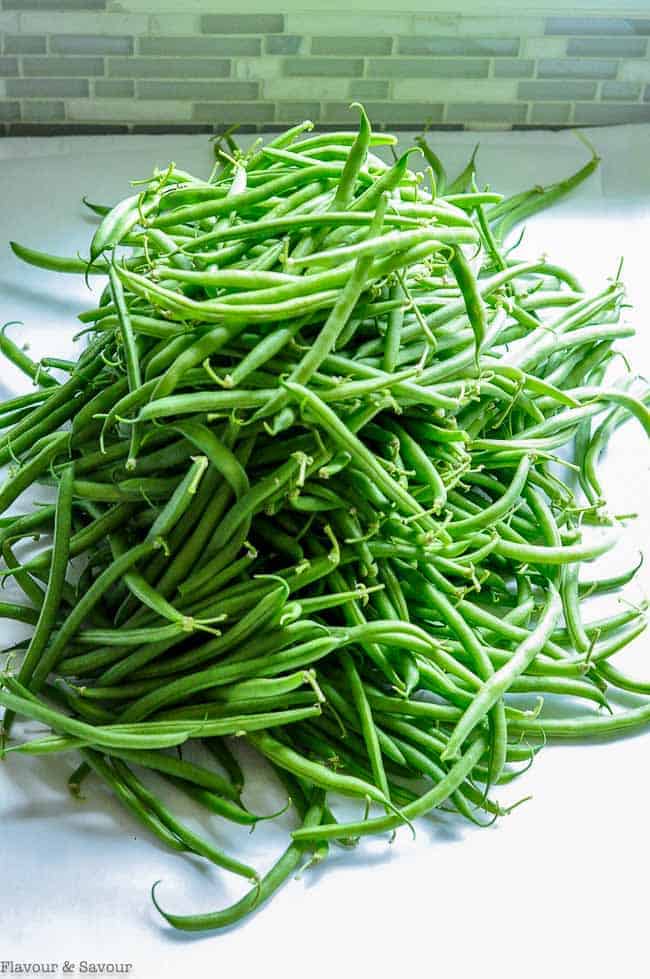 5 Delicious Low-Carb Green Bean Recipes
Vegetarian Green Bean Bundles with Garlic Butter
Wrapped with a chive strip, these Vegetarian Green Bean Bundles will add a "wow" factor to a special meal. Drizzled with garlic browned butter, they make a spectacular side dish. Perfect for Thanksgiving or Christmas dinner!
These sesame ginger green beans are tender crisp and a little spicy. A quick low-carb keto and paleo side dish, flavoured with garlic, ginger and jalapeño.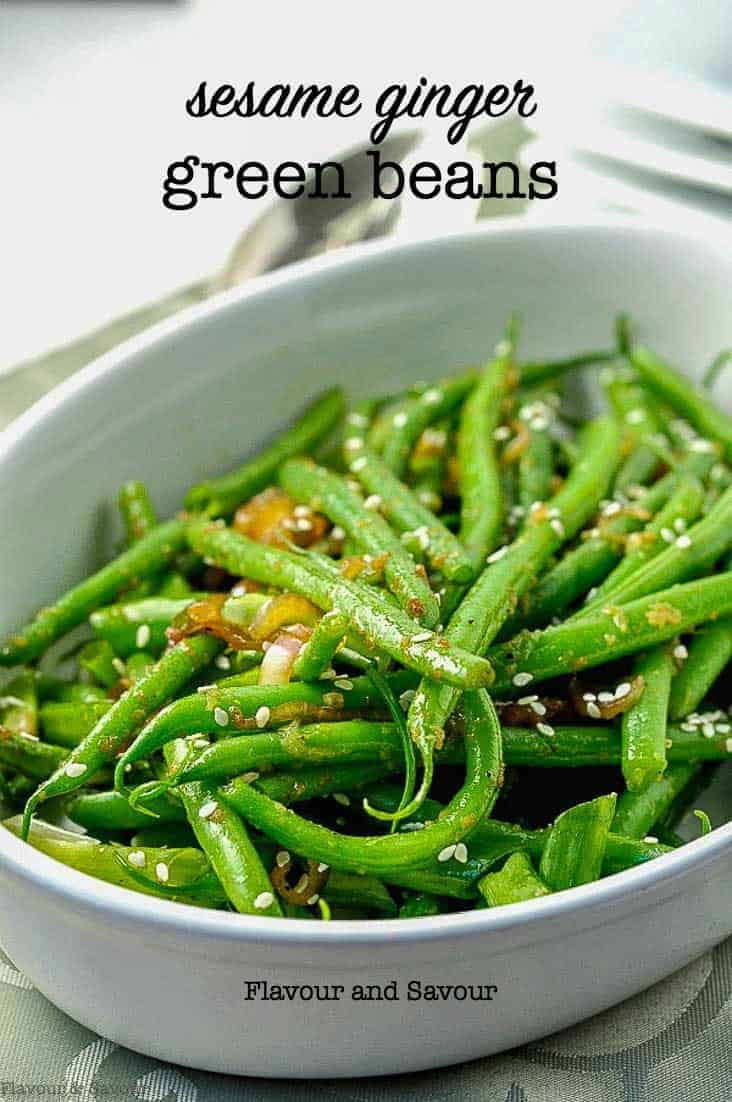 Quick Refrigerator Pickled Beans
If  you're new to pickling, these refrigerator pickled beans are a great place to begin learning how. They're quick, easy and absolutely delicious! Have them as a snack, as a side dish, or as a garnish for Caesar cocktails!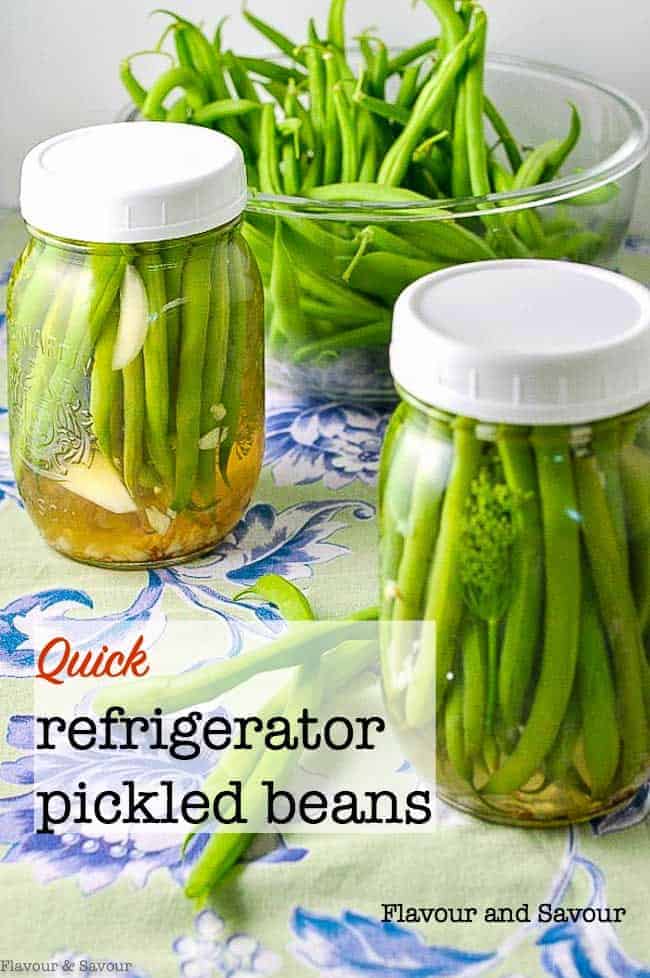 Green Bean Blue Cheese Salad with Tomatoes
This salad is crisp and crunchy, it's full of sweet almost pickled shallots, and BLUE CHEESE! Tossed with a simple balsamic dressing, it has all the flavour of pickled beans, but in a salad that's bursting with colour and flavour.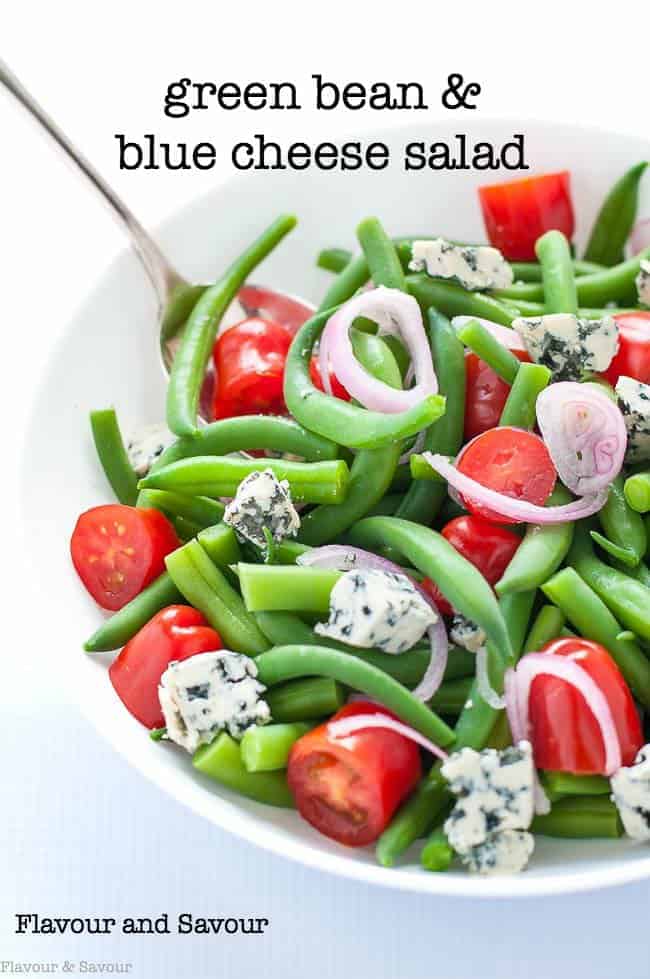 Dijon Green Beans with Crispy Potatoes
 A healthy side dish: tender green beans tossed with a Dijon-shallot vinaigrette and served with homemade crispy potato chips! Vegan and gluten-free.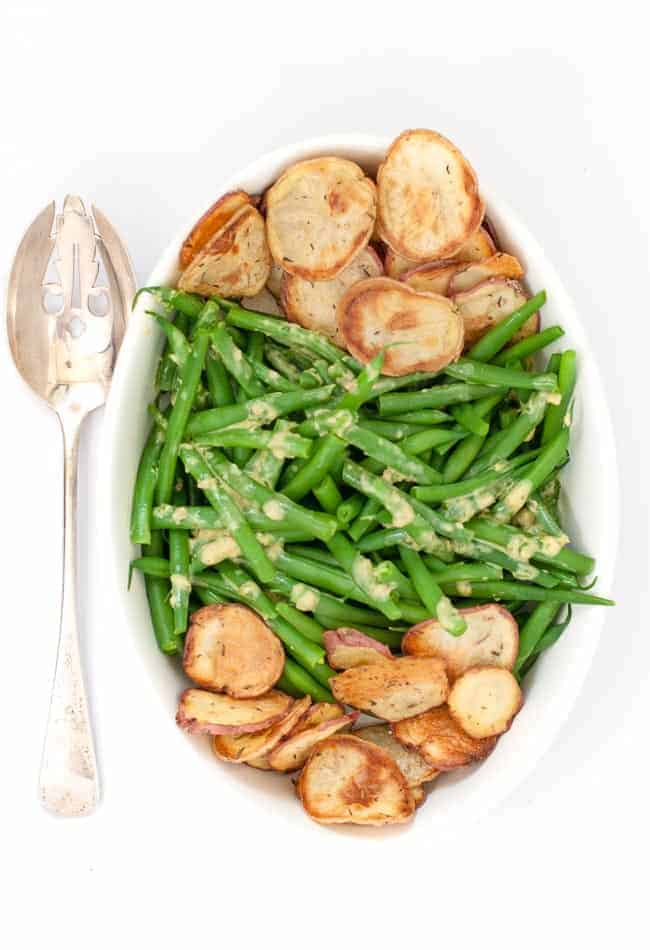 SAVE THIS TO ONE OF YOUR PINTEREST BOARDS
and
connect with me on Pinterest!
I'm always finding new tasty recipes to pin. Subscribe to my weekly newsletter and never miss a recipe!