I've rounded up 6 favourite fresh peach recipes here on Flavour and Savour to make it easy for you to find different delicious ways to use this popular summer fruit. Scroll down to find ways to enjoy fresh peaches at any time of the day: breakfast, lunch, dinner and happy hour!
This simple appetizer of Lemon Ricotta Crostini with Honeyed Peaches surprised us all. It's incredibly flavourful and easy to whip up for last-minute snacks.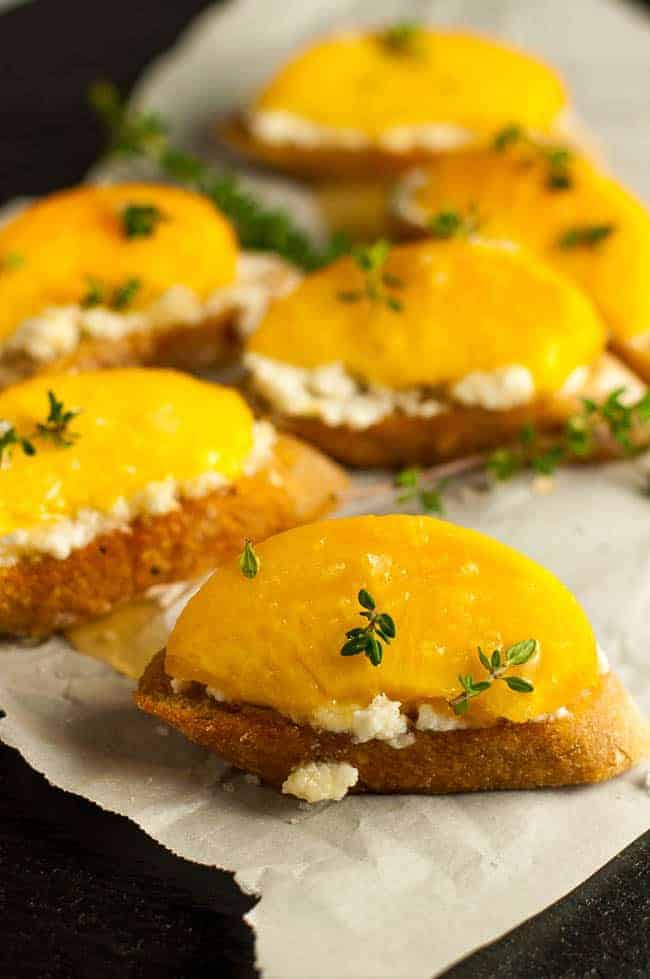 Peaches, raspberries and creamy almond milk combine to make this healthy Peach Melba Smoothie Bowl, thickened with chia, sweetened with honey, and topped with fresh fruit and crunchy nuts. It's paleo, too.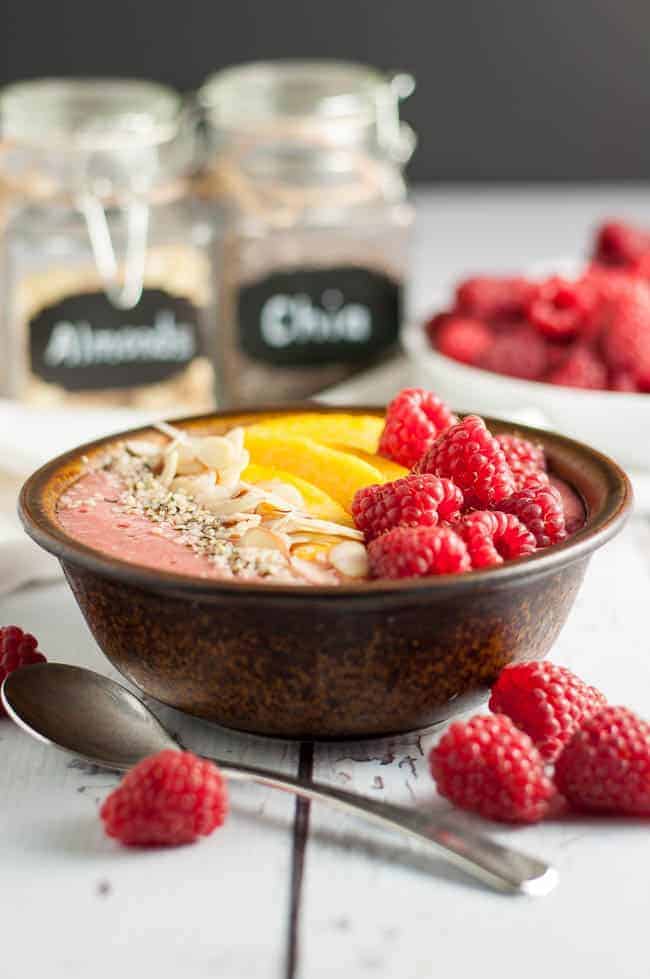 A refreshing glass of iced green tea, sweetened with fresh peaches and flavoured with ginger. Just purée some peaches, brew some green tea, add a little sweetener and serve over ice. A healthy drink for a summer day!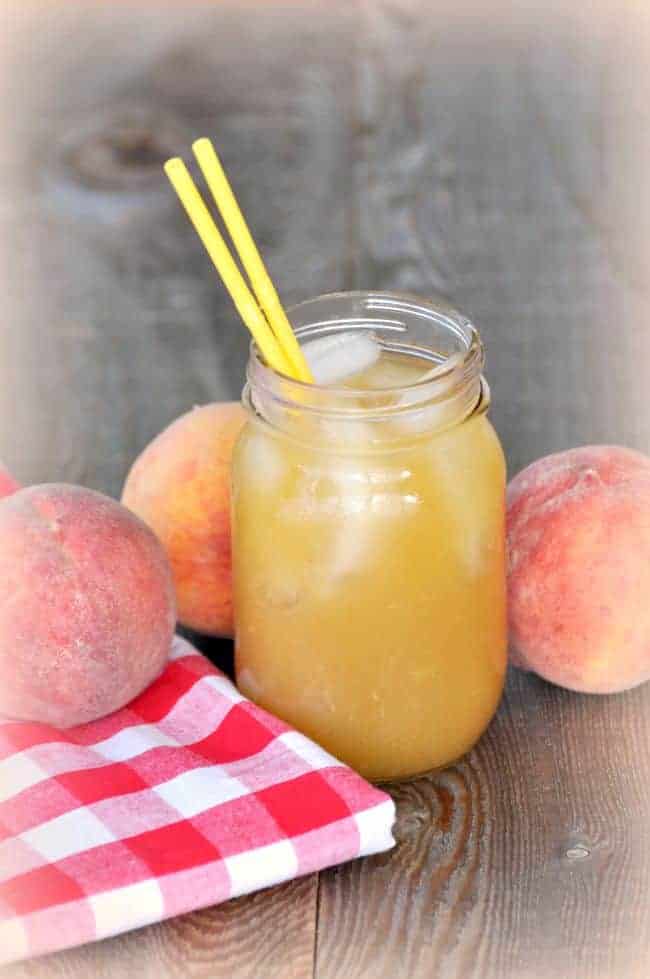 Make individual servings of this naturally sweet Mason Jar Peach Crisp to take along on your next picnic or camping trip. Perfect for your lunch bag, too.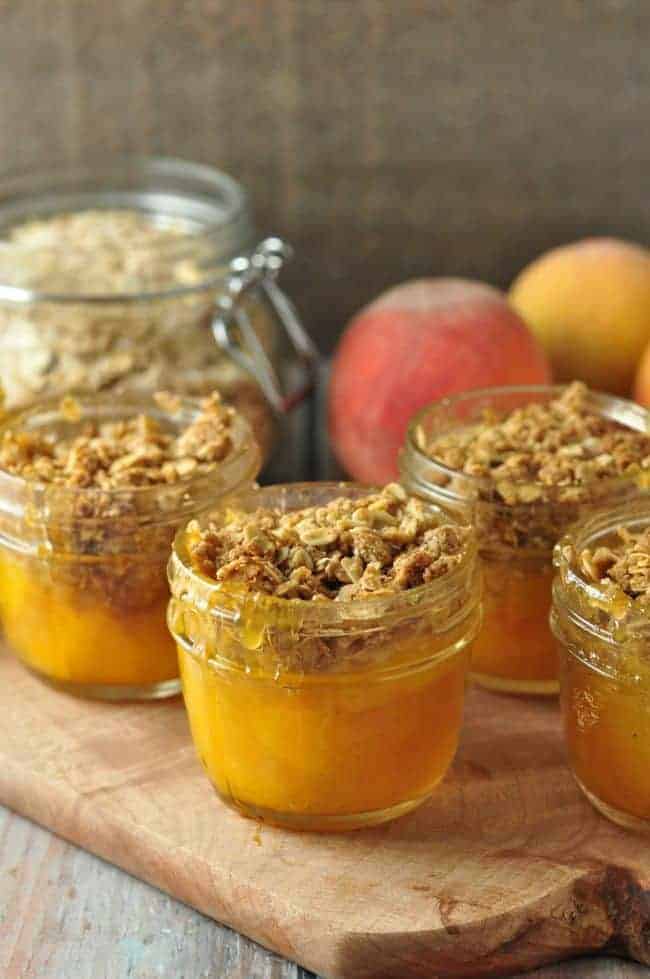 This recipe for Chipotle Peach Glazed Chicken is easy and needs only 4 ingredients. Crispy chicken with a glaze that's sweet with a little heat. And it's paleo too! Make extra glaze and freeze for another day.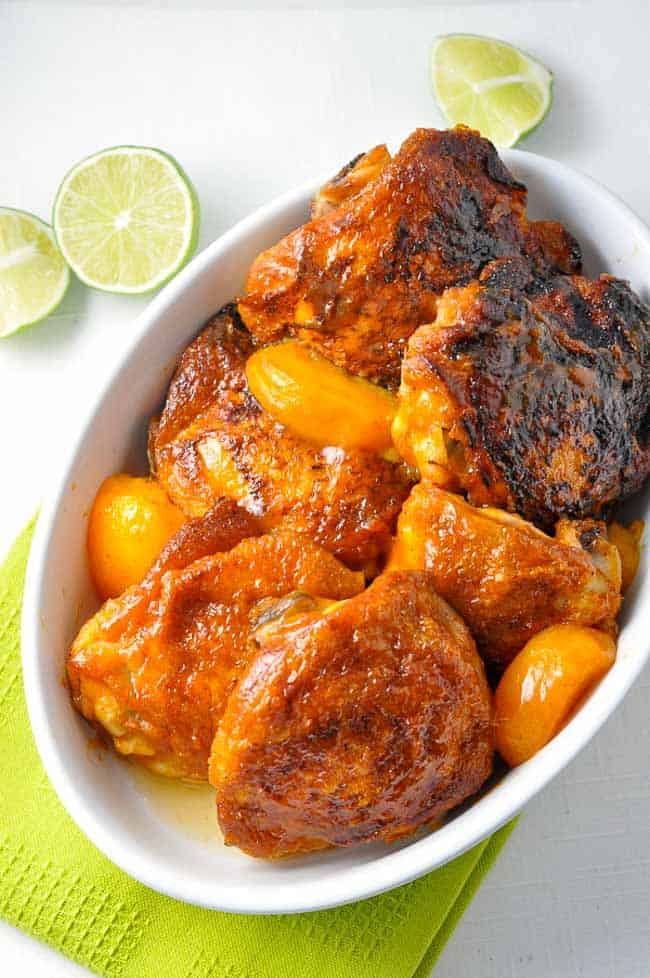 Dice some fresh peaches, soak them in Triple Sec and lemon juice, top with ice and Prosecco and serve. It's the easiest Peach Sangria, and it's the best!

Fresh peaches are only available for a short time. Don't wait! I hope you get a chance to try some of my 6 favourite fresh peach recipes here on Flavour and Savour soon.