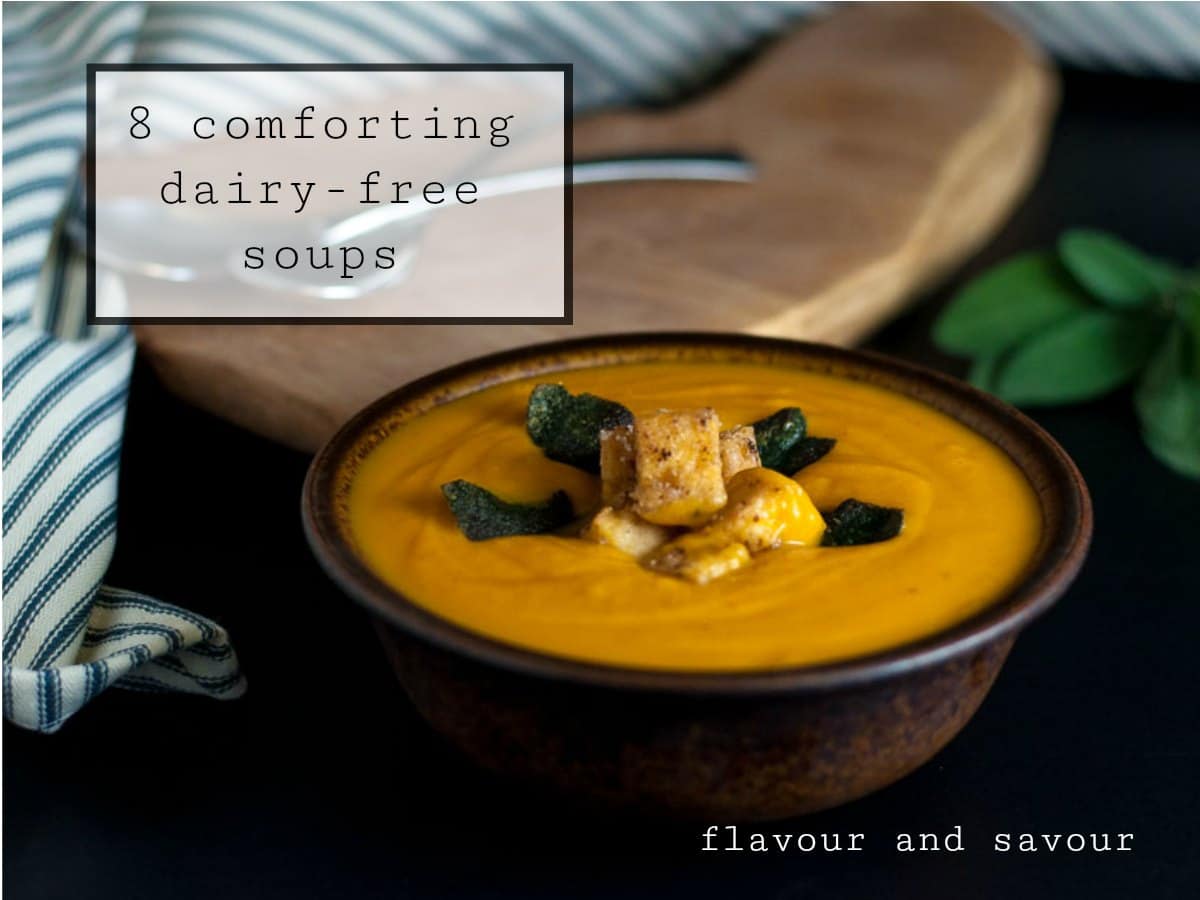 Making homemade soup doesn't have to be difficult. And you don't have to add cream to make it creamy! I've rounded up the coziest, tastiest dairy-free soup recipes here on Flavour and Savour. Here are 8 comforting homemade soup recipes that are perfect for chilly days. And they're all gluten-free, too. Scroll through and pick the ones your family would like.
8 Dairy-Free Soup Recipes
First up, this Smoky Chipotle Sweet Potato Soup with polenta croutons and toasted sage leaves is warm and velvety with a hint of smoky heat. It's vegan and paleo, too.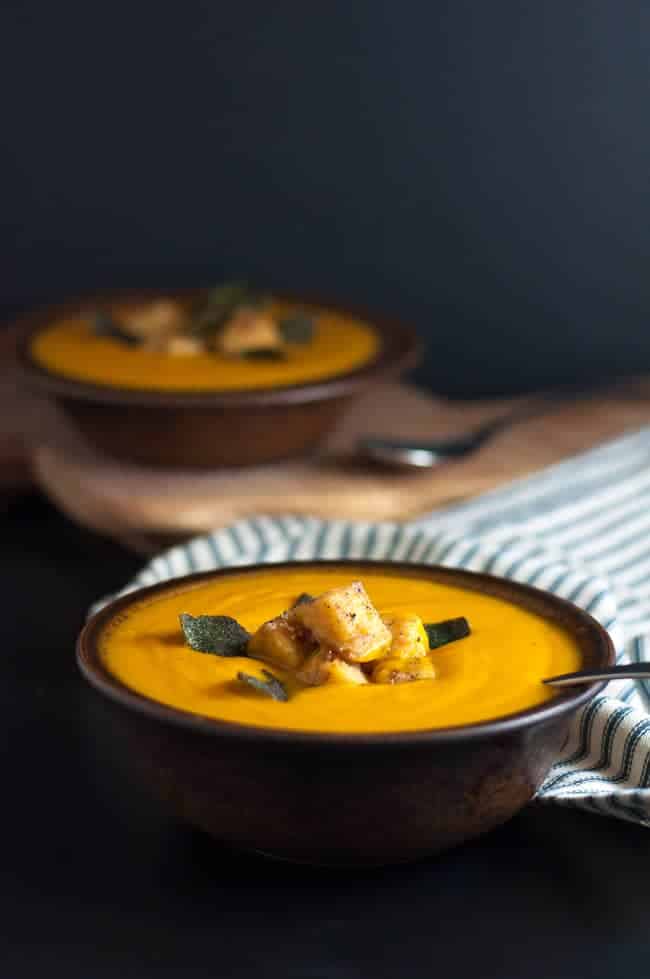 Set it and forget it! Make this Slow Cooker Sweet Potato Soup with Turmeric in your Crock Pot or Instant Pot!

This Carrot-Ginger Soup has been a family favourite for years. Every time I serve this, there is a chorus of "Mmmmm . . . " around the table.

This Butternut Squash Soup with ginger and orange is warm, smooth and silky and has a zing from the ginger and orange that puts it above run-of-the-mill butternut squash soups. Delicious homemade dairy-free soup!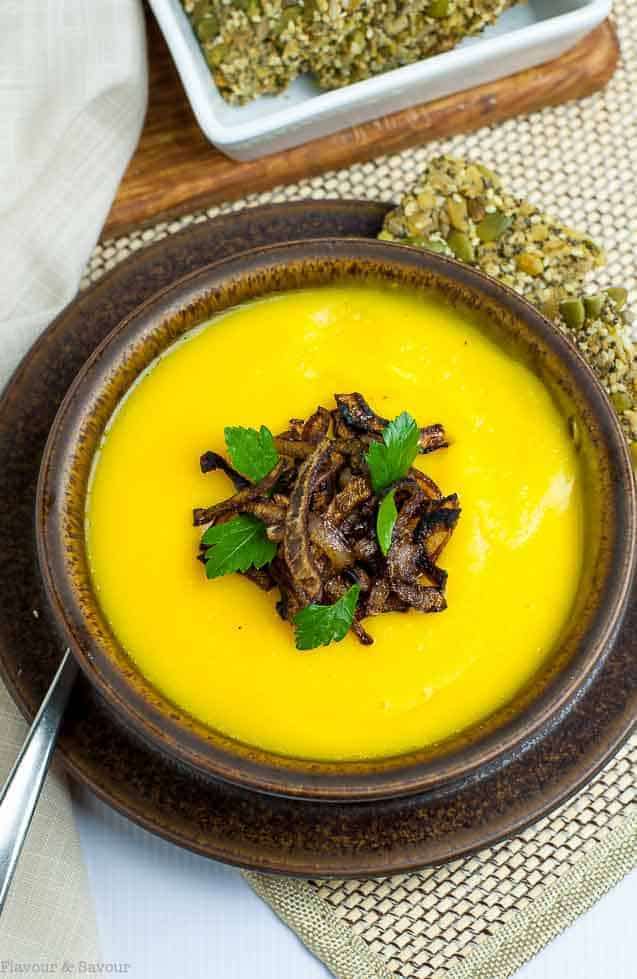 Here's the Japanese version of chicken noodle soup–Miso Noodle Soup with Mushrooms and Greens. It's comfort food and soul food at its finest, a vegan bowl brimming with all things good for you. No chicken in here. Treat yourself to some umami bliss!
This Roasted Cauliflower Soup is naturally rich and creamy, without the addition of cream or cheese. It's a warm bowl of velvety soup for a cool day. Serve with different toppings, like this one with bacon and chives . . .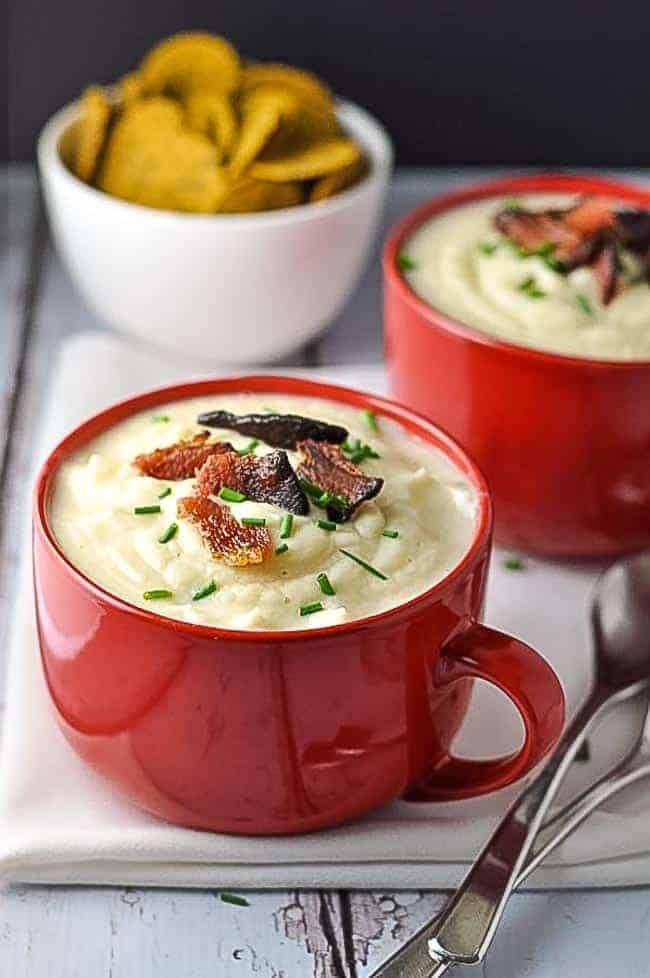 or keep it vegetarian with pesto and basil!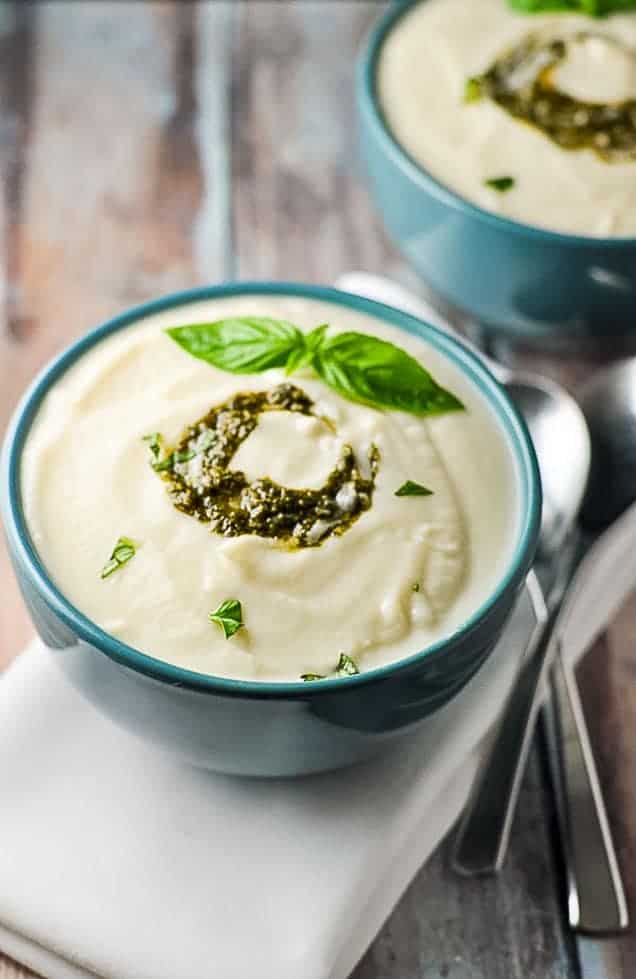 This Dairy-Free Creamy Asparagus Soup is rich and creamy–but made with cashews instead of cream! Paleo with a vegan option.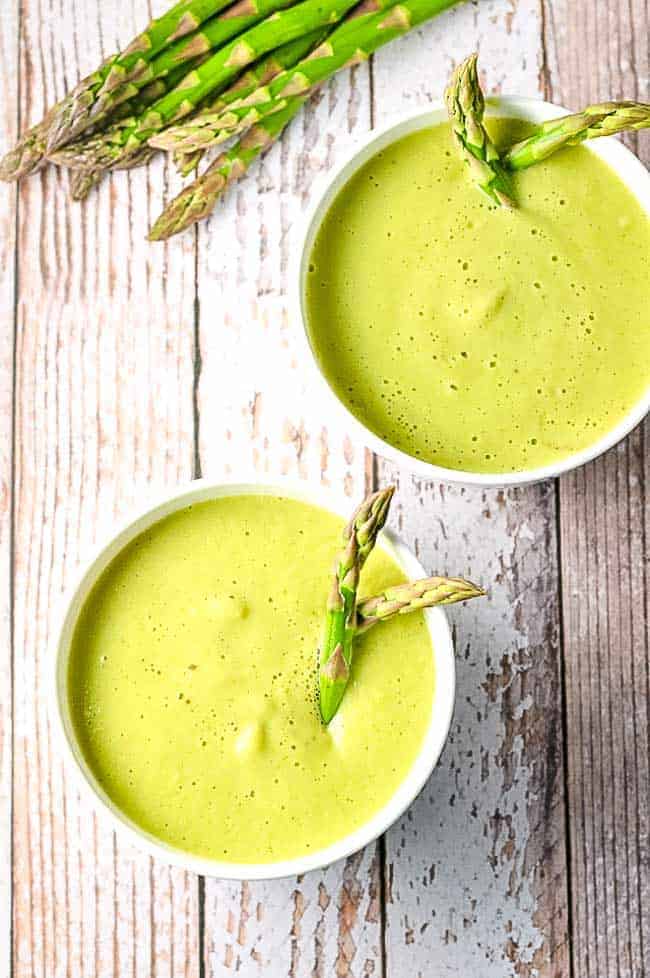 And finally, the heartiest soup of all. This One-Pot Healthy Tuscan Minestrone Soup is brimming with rich Italian tomato flavour. It's an easy slow-cooker soup. It's a simple, rustic meatless meal that totally satisfies. Just omit the parmesan to keep it dairy-free.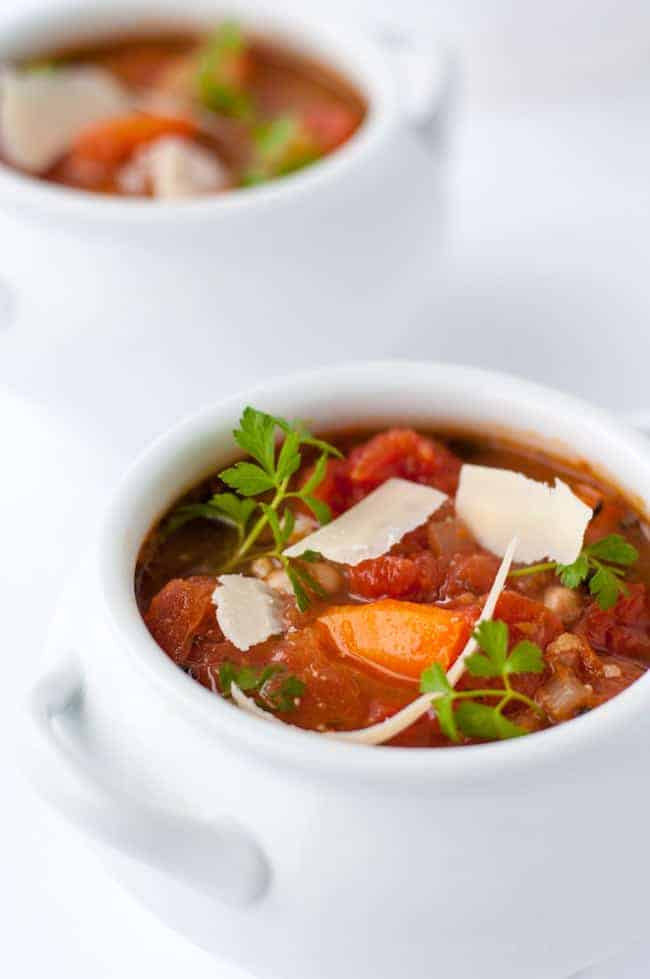 Like to try some of these homemade dairy-free soup recipes? Pin this for later.