Zucchini: we love it, but if you grow your own, it seems like it never stops producing! What to do with all that healthy summer squash? Here are 8 delicious zucchini recipe ideas to enjoy it.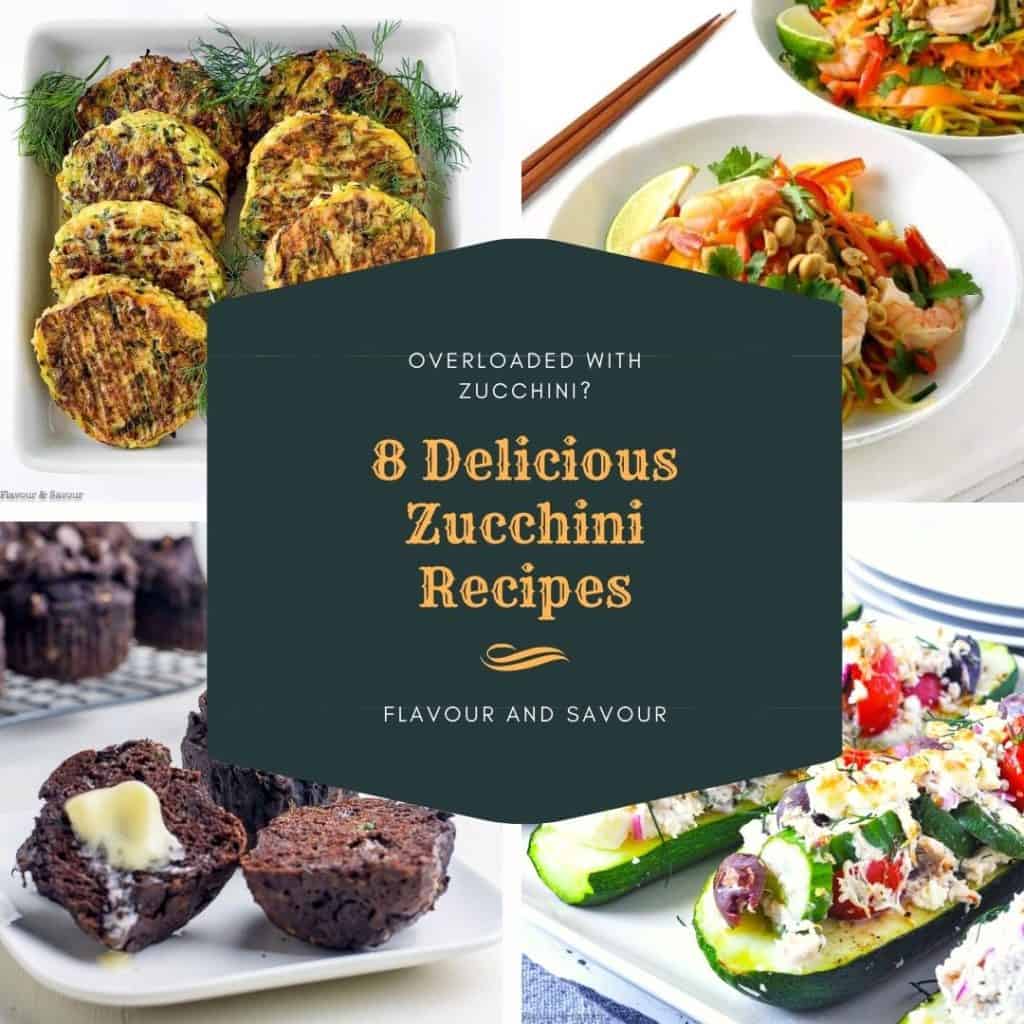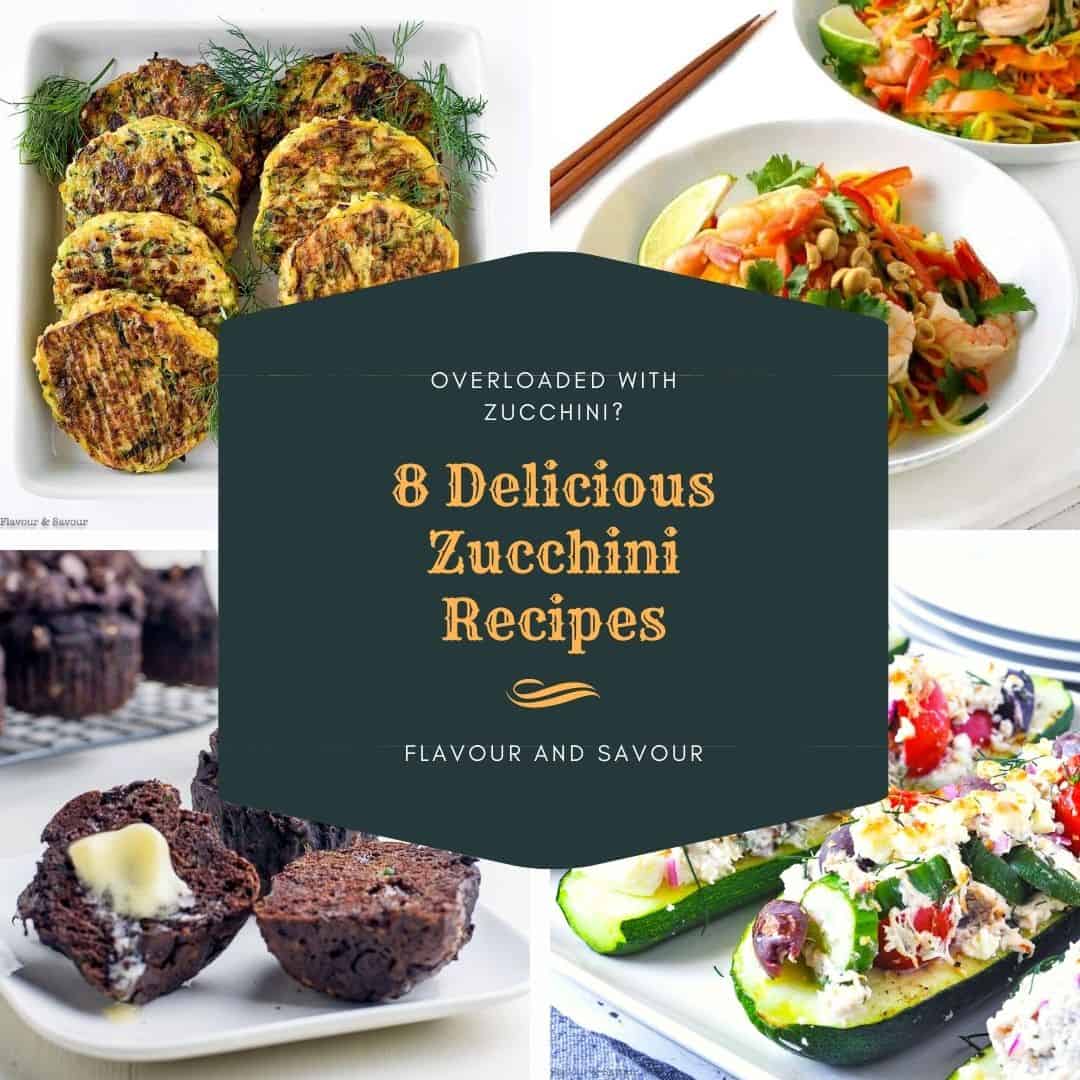 From main dishes to appetizers and muffins, here are healthy, tasty options to help you use it all up! All of these eight easy recipes are gluten-free.
Click on the green buttons to view each recipe.