Petite Martinique--a tiny tropical island in the Windwards where life is slow, the water is warm, and the people are friendly. A spot to unwind and unplug.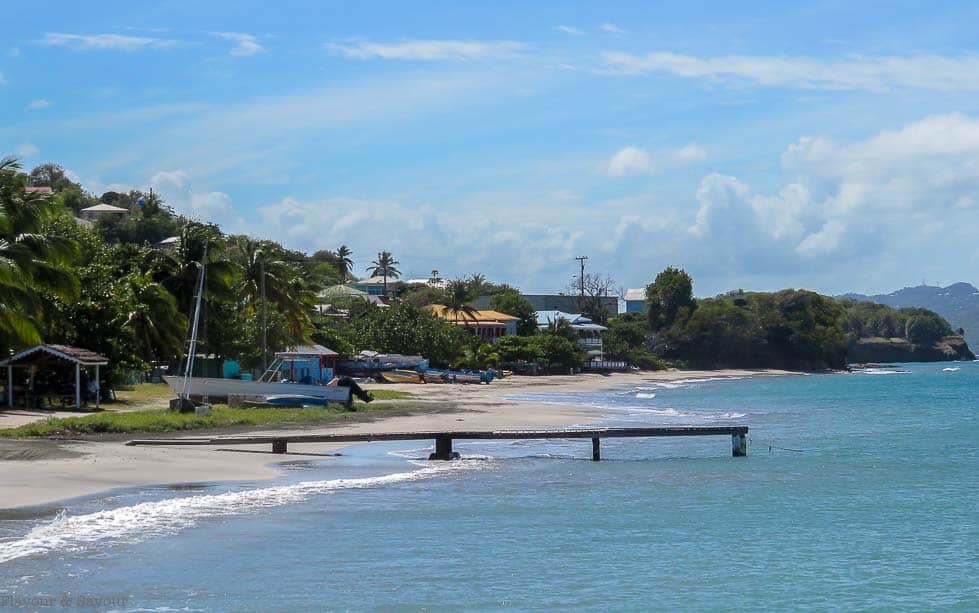 If you ever have a chance to visit the islands of St. Vincent and the Grenadines, jump at it! While they are a somewhat remote group of islands, many are accessible by air, or by ferry or water taxi, or in our case, by a chartered sailboat. If you're not sure which of these tiny islands are worth visiting, I'm here to persuade you not to miss Petite Martinique!
During our recent sailing trip to the Windward Islands, we spent a day exploring Petite Martinique and overnighted on a mooring buoy. Petite Martinique is a tiny island just 2.5 miles away from the island of Carriacou. Both are dependents of Grenada. It has an area less than 2.5 square kilometres and a population of about 900. Life is s-l-o-w here!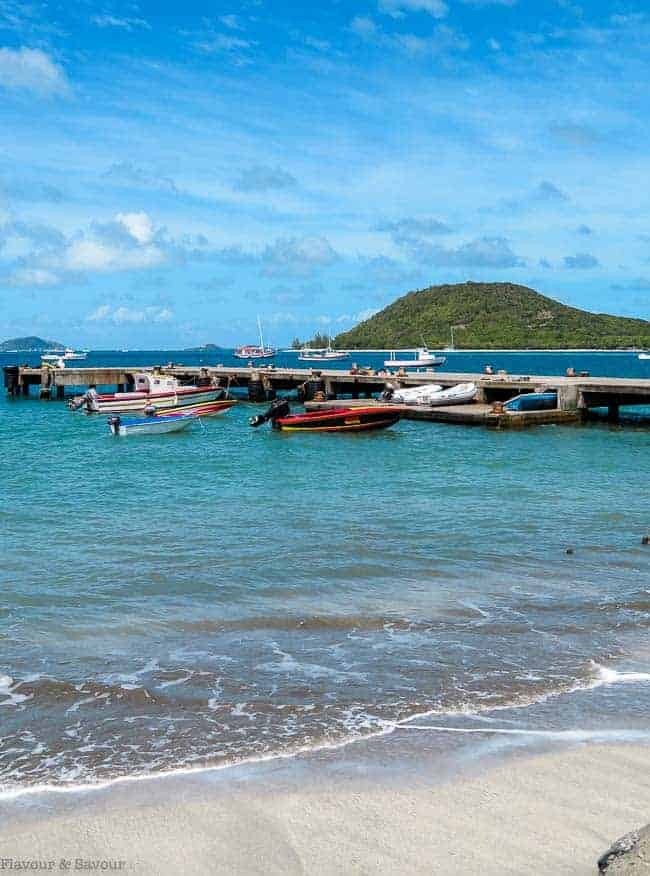 What is there to do on Petite Martinique?
Not much! And that is its main attraction. It's a place to simply slow down, go for a stroll, and contemplate what life might be like when you're unplugged and have no "to-do" lists. In short, its absolute tranquility.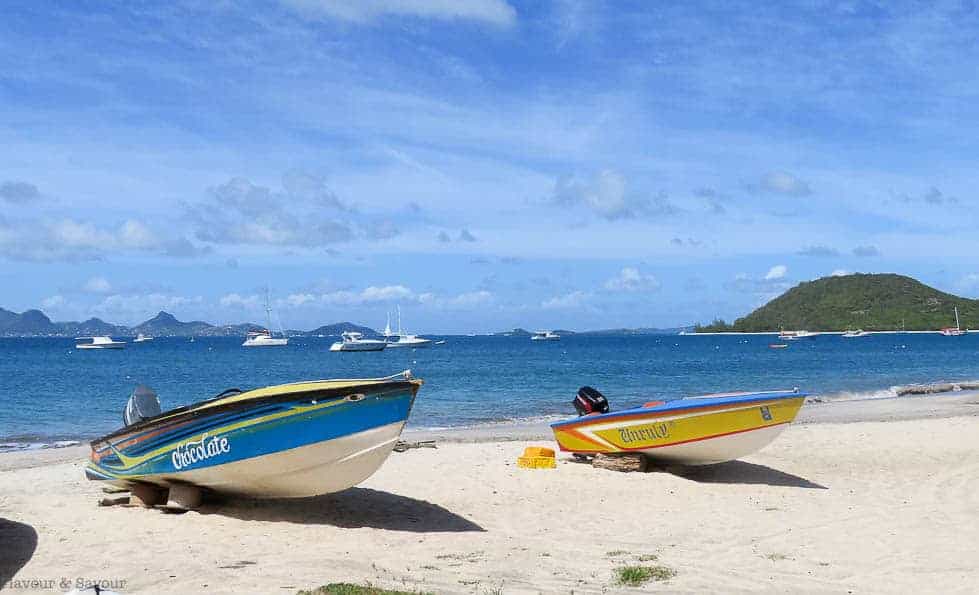 Stroll through the town and hike to the lookout
We strolled up the main road, which is the only road, past small homes, makeshift bars, and a surprising number of cemeteries where goats eliminated the need for lawnmowers. No traffic, no cars, not even a bike! The road continues up to a lookout at an elevation of 750 feet. It apparently gives a commanding view of the surrounding islands. However, it was such a hot and humid day, we decided against the hike and headed back into "town."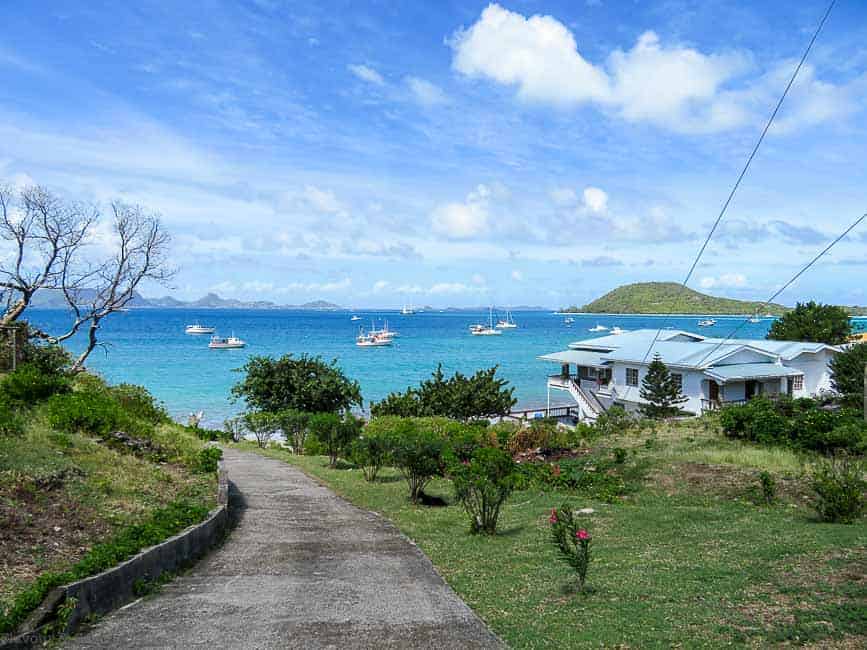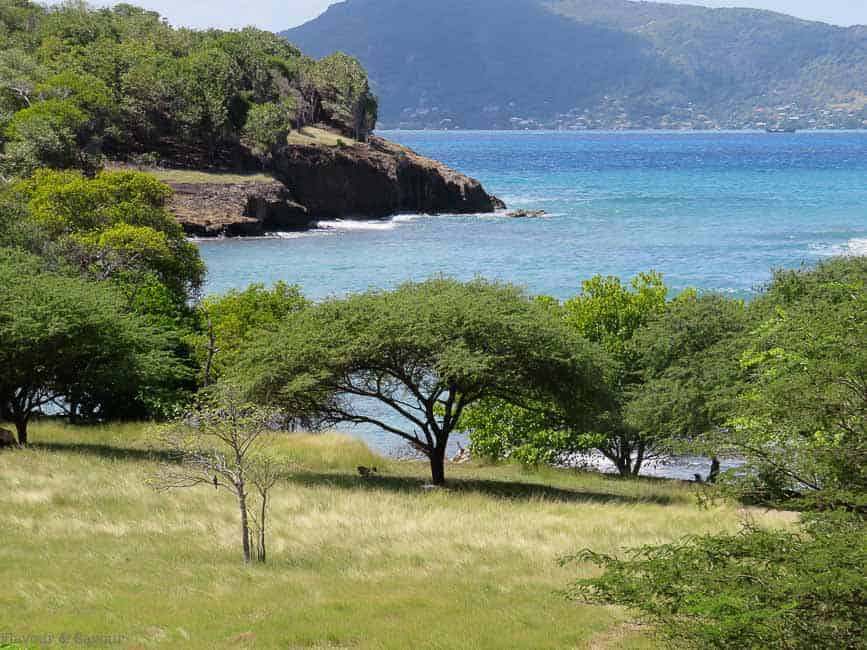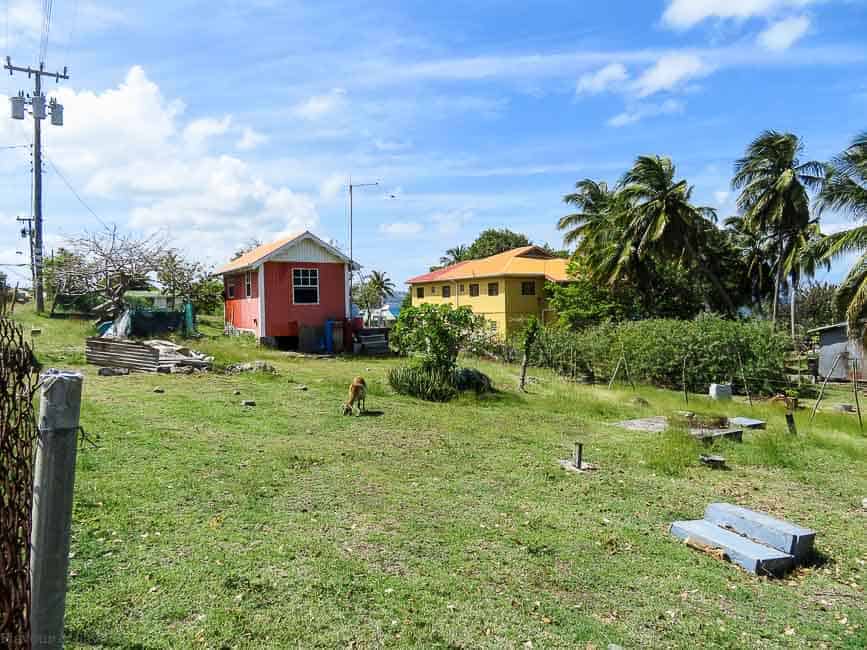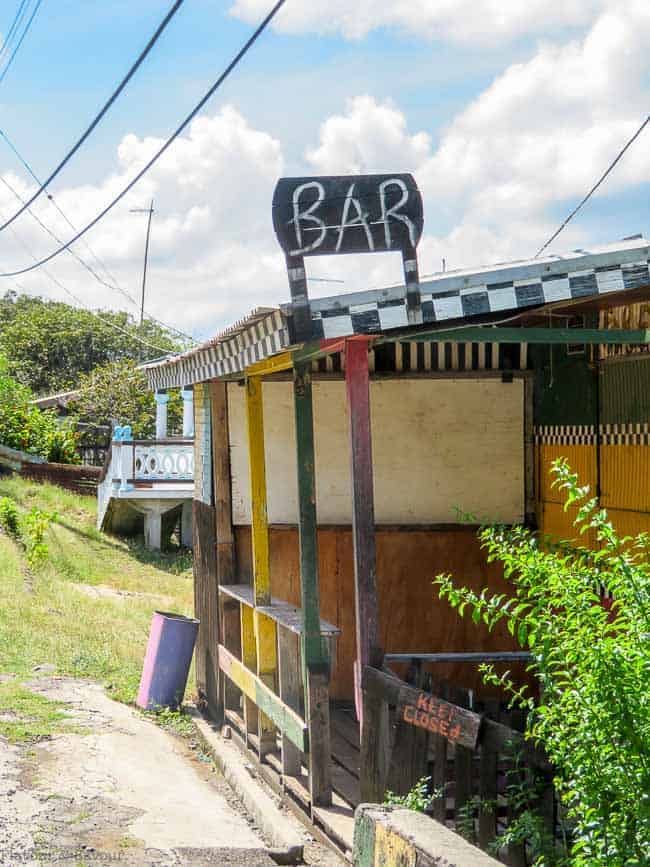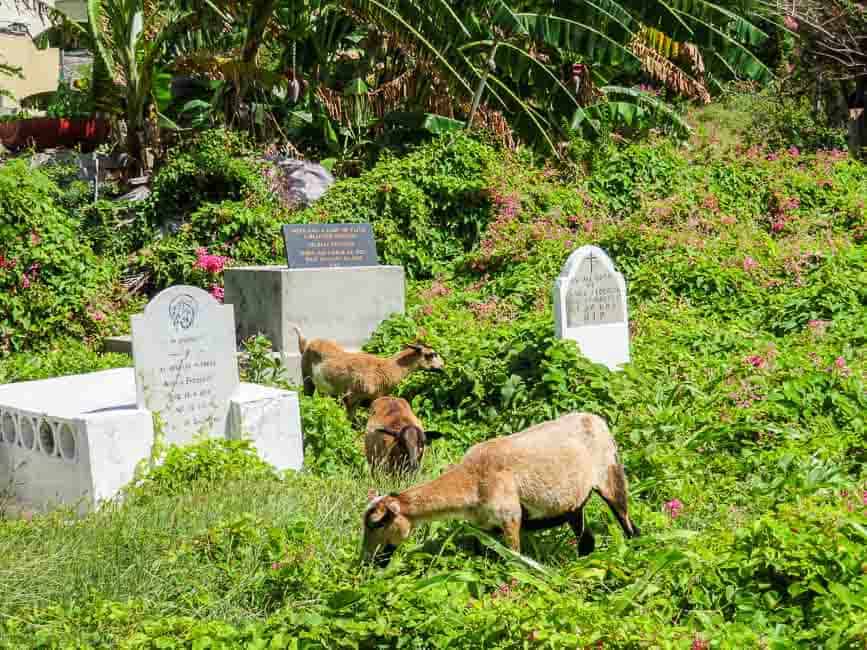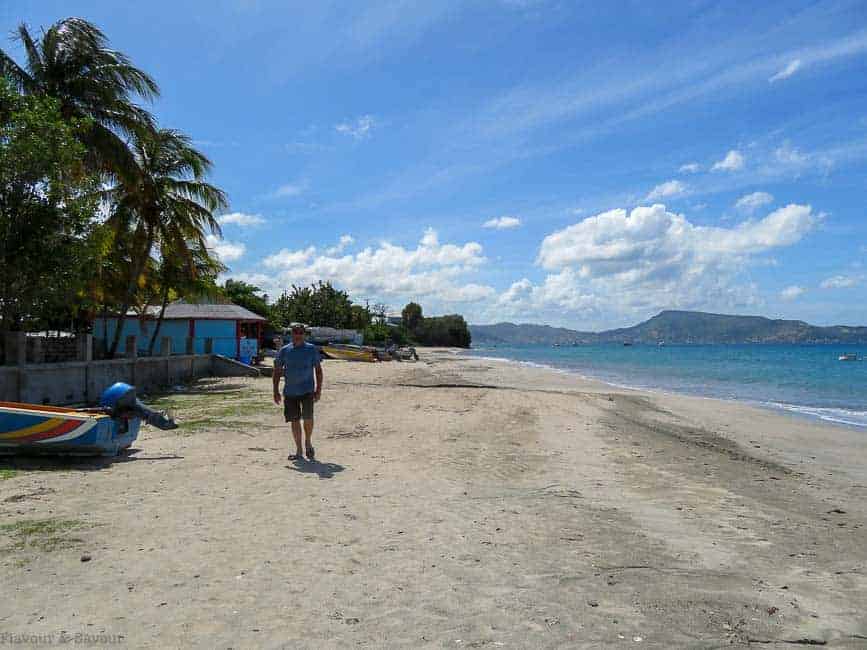 Stock up on provisions
On our way to stock up on provisions at one of the two markets, we passed the only school on the island. It's a Roman Catholic elementary school. It was recess time, and listening to teasing and taunts reminded me that kids are kids, no matter where they live! Older children on Petite Martinique travel by boat to school on the neighbouring island of Carriacou.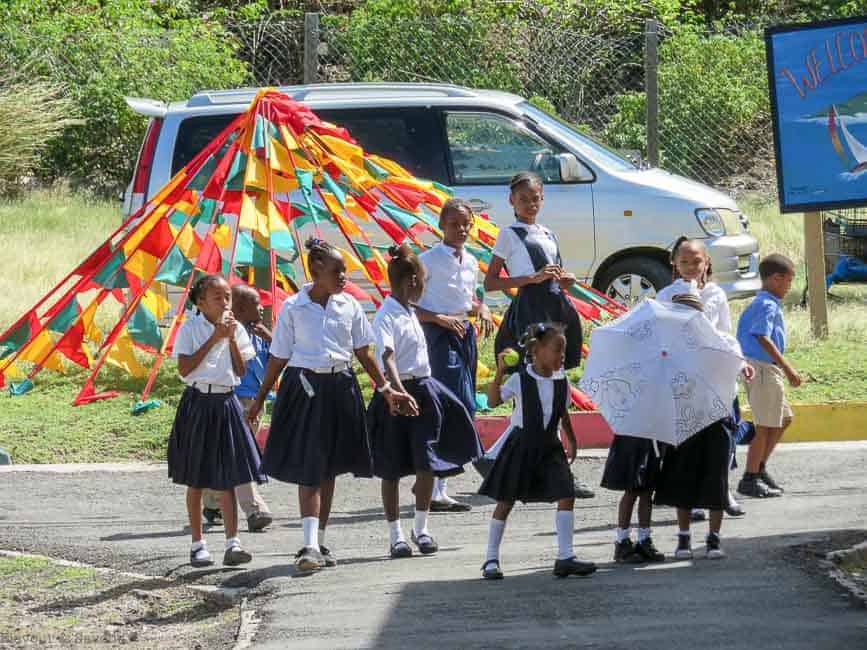 Where is the best place to eat on Petite Martinique?
Palm Beach Restaurant and Bar is recommended in the Sailors Guide to the Windward Islands. It's a family run restaurant and the owners allow you to use one of their clearly marked mooring buoys if you also have dinner at their restaurant. We stopped in to let them know we'd be coming for dinner before we headed out to explore the island.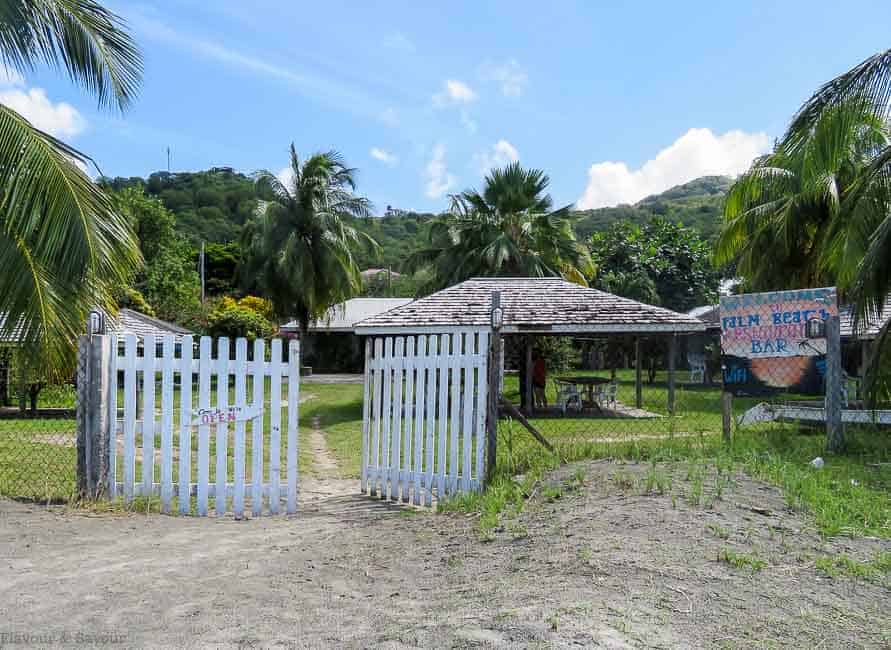 Food plus adventure is so much more satisfying than food without. New flavours, new scents, shopping in stalls and markets, eating locally sourced and prepared meals make up a major part of travel memories for me.
Dinner at Palm Beach Restaurant
Dinner was served in a rustic open-air setting in the couple's garden under a palm-thatched roof. The food was simply prepared, tasty and as unpretentious as the island itself. We started with a simple but flavourful lobster bisque, followed by local fresh-caught fish, rice and beans, fried plantain, breadfruit chips, and a garden salad.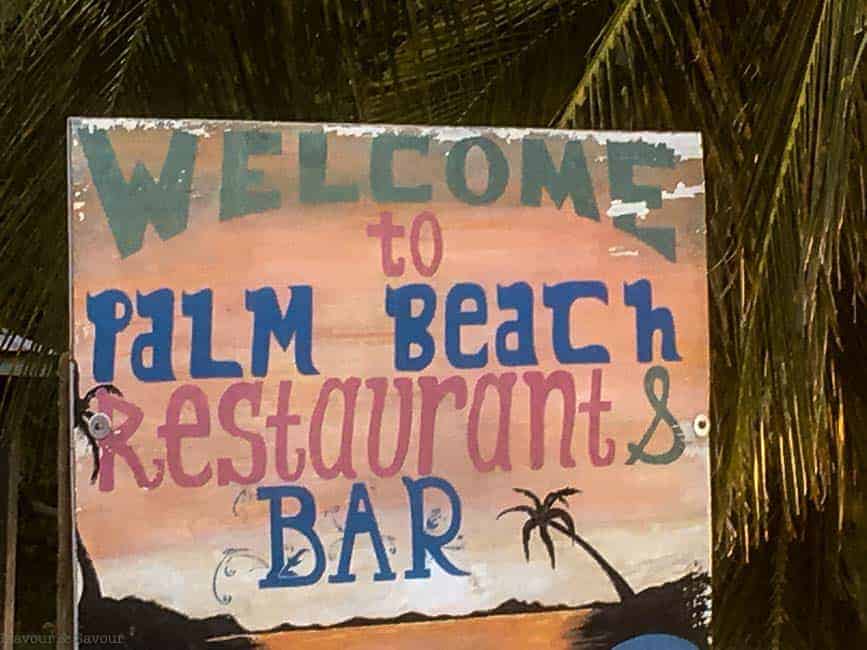 Dessert? Of course! I had Bananas Flambé, flambéed in rum so strong it flamed all the way from the kitchen, across the lawn to the gazebo where we ate, and it continued to blaze until I finally had to blow it out!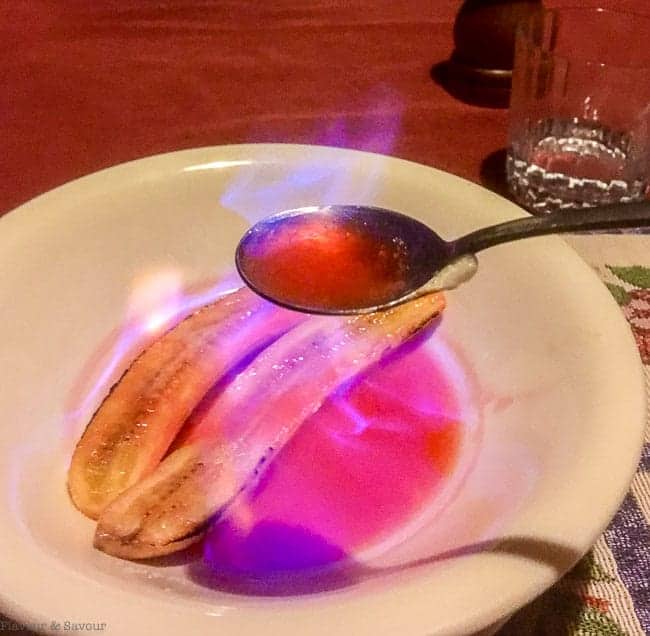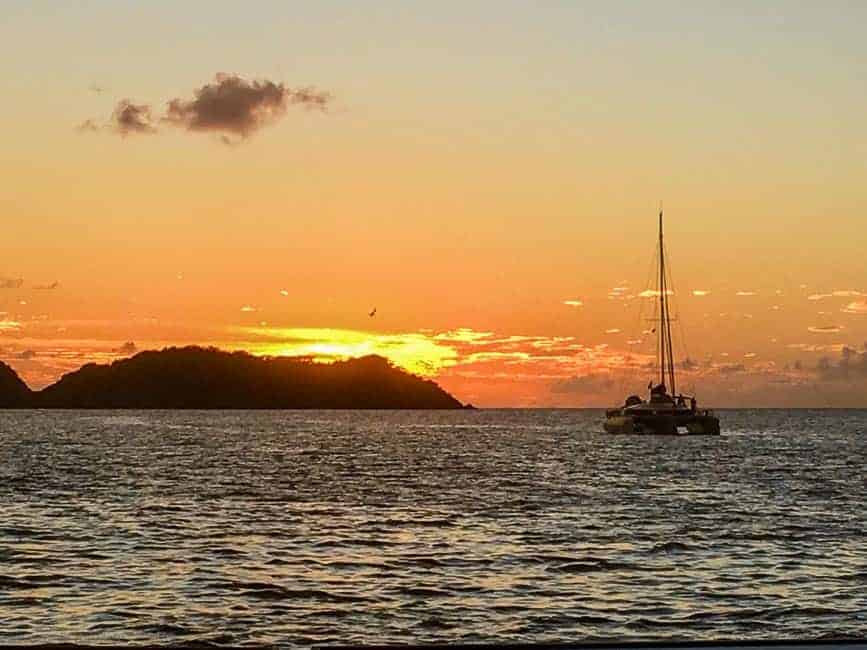 Petite Martinique is not for those seeking exciting night life, luxury accommodation or 5-star dining. It's a laid-back tropical island that espouses simple living. It could provide a spot for you to completely relax, unwind and unplug. I'm grateful I had the chance to visit.

This post contains affiliate links. If you click on any of the affiliate links and make a purchase within a certain time frame, I'll receive a small commission. The commission is paid by the third party, not by you. I am a participant in the Amazon Services LLC Associates Program. It's an affiliate advertising program designed to provide a means for me to earn fees by linking to Amazon.com and affiliated sites.