A mouth-watering collection of easy-to-make healthy shrimp recipes! This roundup includes my most popular prawn and shrimp recipes for lunches, dinners, appetizers and salads.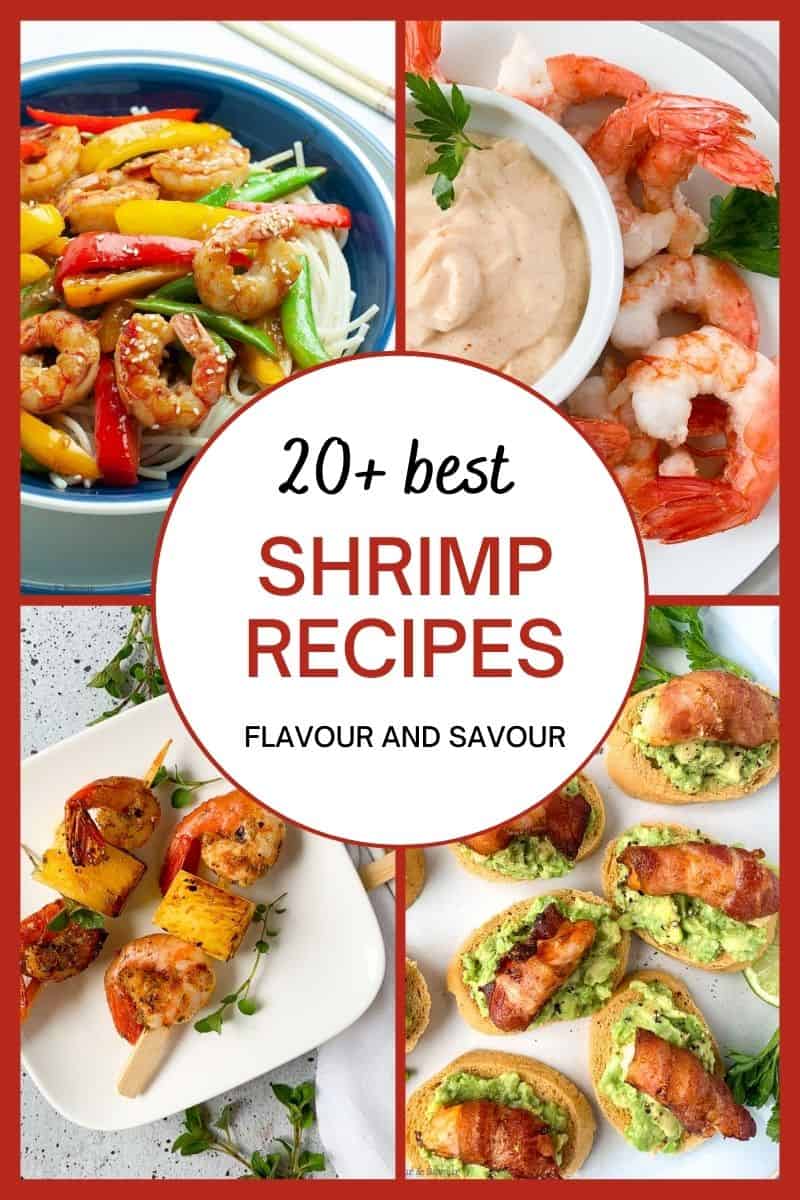 Who doesn't love a feast of fresh shrimp or prawns? Bathed in garlic butter, stuffed into tacos, tossed in a salad, stir-fried with vegetables, or skewered and grilled, there are so many ways to enjoy them!
Whether you're wondering what to do with a bag of frozen shrimp, looking for new shrimp dinner ideas, or are simply seeking healthy shrimp recipes, this crave-worthy collection is for you!
Don't miss my Complete Guide to Cooking Shrimp and Prawns which describes in detail
how to buy shrimp
how to peel shrimp the easy way
the safest way to defrost them
how to marinate shrimp without ending up with a mushy mess
and five cooking methods for spot prawns or shrimp to guarantee perfectly succulent results every time!
I've rounded up my most popular, best recipes for shrimp and prawns and posted them together here all in one place. I hope these favourite ways to cook shrimp or spot prawns will become your faves, too!
Click on the green button below each photo to take you directly to each recipe.
Best Shrimp Recipes
Popular Shrimp Appetizer Recipes
Shrimp or prawns make incredible appetizers! Skewer and grill them: These grilled Cajun Shrimp Kabobs with pineapple make ideal finger food. Prawns make amazing Spanish tapas, too. Try these Air-Fryer Bacon-Wrapped Shrimp Tapas on Avocado Toast or Prawn and Chorizo Skewers with Lemon Dip.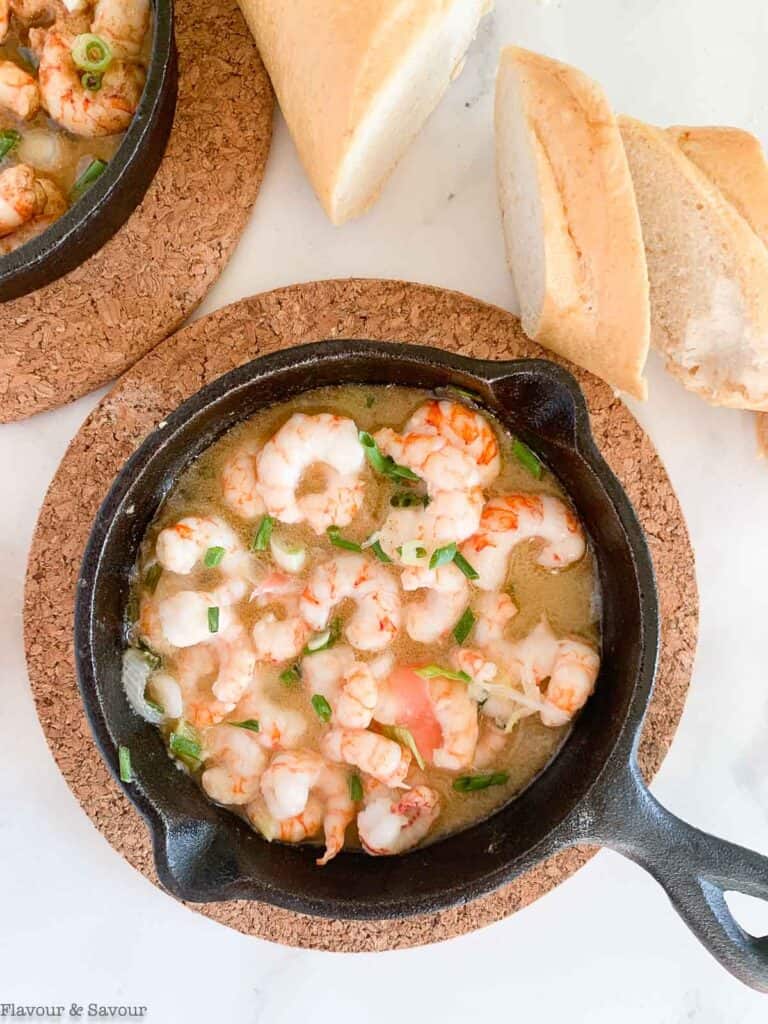 Healthy Shrimp Dinner Recipes
Shrimp or prawns can make a quick healthy meal! Having a bag of frozen shrimp in the freezer can be a lifesaver on busy days. Try my favourite Thai Red Curry with Shrimp, Lemon Garlic Shrimp and Snow Pea Stir-Fry, or Cajun Shrimp Fried Rice for a fast, easy dinner.
Healthy Shrimp Salad Recipes
While prawns or shrimp make fabulous appetizers and dinner dishes, shrimp salads are amazing, too. This Spicy Shrimp Fajita Salad is a favourite of my readers! Thai Shrimp Salad with Grapefruit and Mint has amazing flavour.
Enjoy! I hope you find inspiration to try some of my best recipes for shrimp or prawns!
More Seafood Recipes