From crisp green salads with veggies and fruit to tangy potato salads, healthy quinoa salads, bean salads and everyone's favourite pasta salad, here's a list of more than 20 best summer salad recipe ideas! These are the easy summer salads we look forward to making all winter. They're the ones we can never get enough of, the best potluck salads to feed a crowd!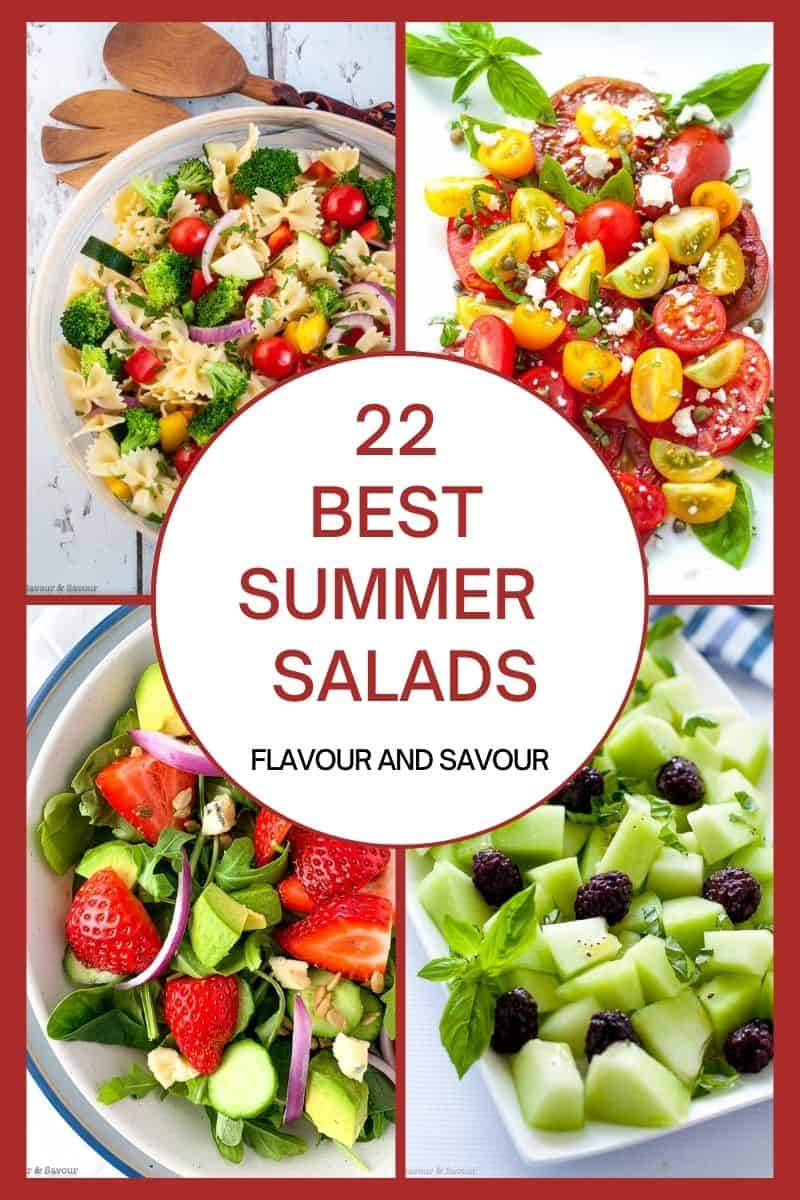 Click on the green buttons below each photo to find the recipes.
Jump to:
Favourite Green Salads
Potato Salads
Pasta Salads
Favourite Broccoli Salads
When you make one of these healthy summer potluck salads, please leave a comment below! I love hearing when you've made one of my recipes. Thanks in advance! Subscribe to my weekly newsletter and have new recipes delivered straight to your inbox.