I posted over 100 recipes last year! Today I'm sharing 12 of my favourite recipes of 2017, one for each of the twelve months. I hope you can find something that inspires you to try something new!
12 Favourite Recipes of 2017 on Flavour and Savour
January was all about bringing some light and colour into our meals to ward off the winter blues. This Grapefruit-Orange Avocado Salad with Fennel uses all the colourful citrus fruit that is available at this time of year.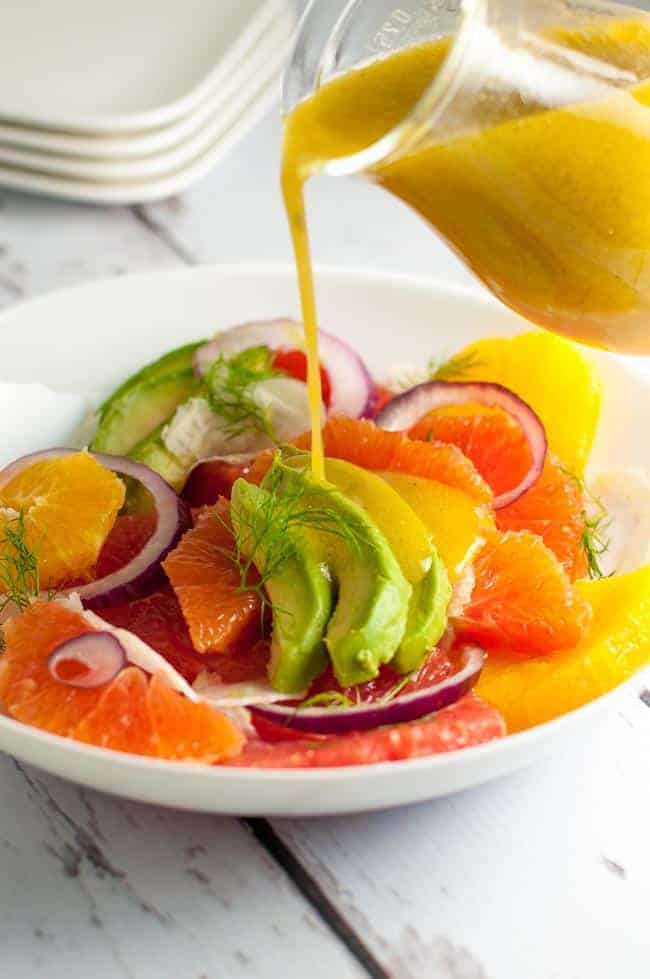 February = Valentine's Day = chocolate! Here's a healthier option. Healthy Quinoa Chocolate Bark .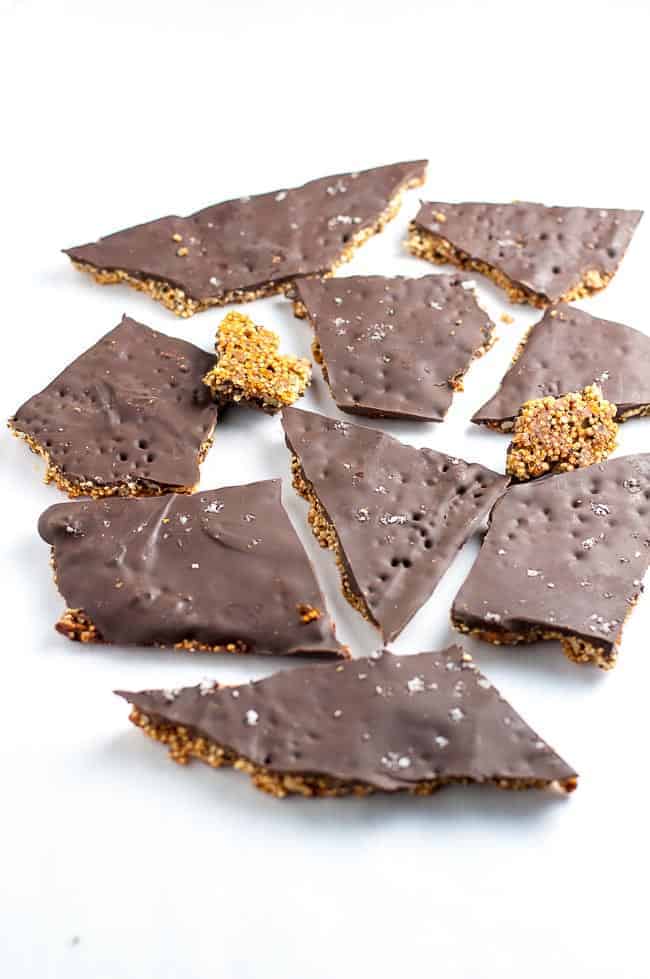 March. My favourite (and your favourite) recipe was this Prawn Mango Avocado Salad with Lemon-Lime Dressing. This sizzling shrimp salad can be on your dinner table in fifteen minutes. Sweet, juicy mangos, creamy avocado and tender shrimp are tossed with a lemon-lime dressing in this simple salad.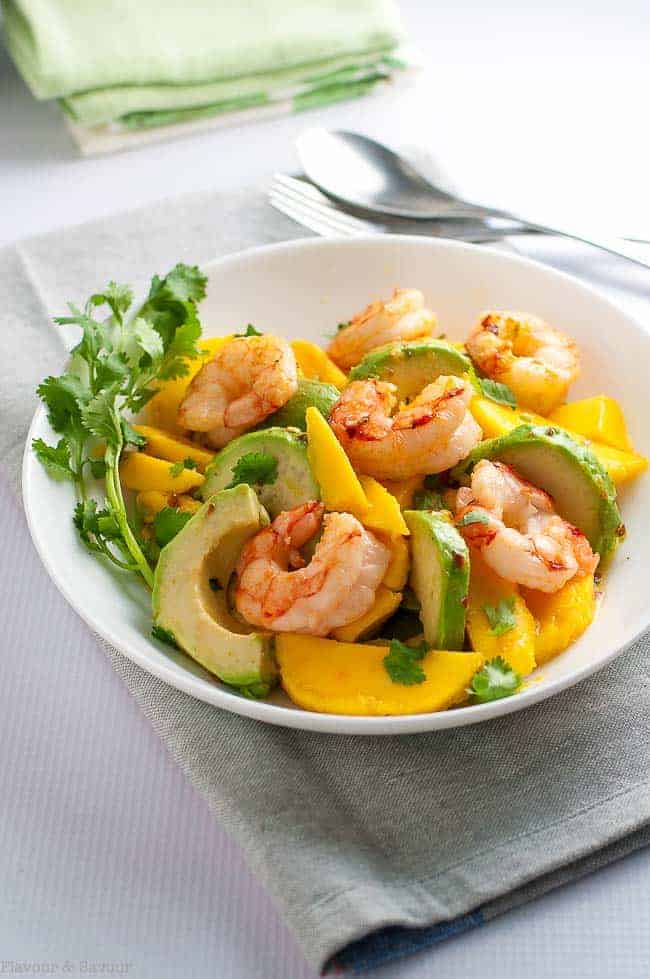 In April, my rhubarb plant was flourishing, so I used some fresh rhubarb stalks to make these Grilled Fish Tacos with Pineapple Rhubarb Salsa.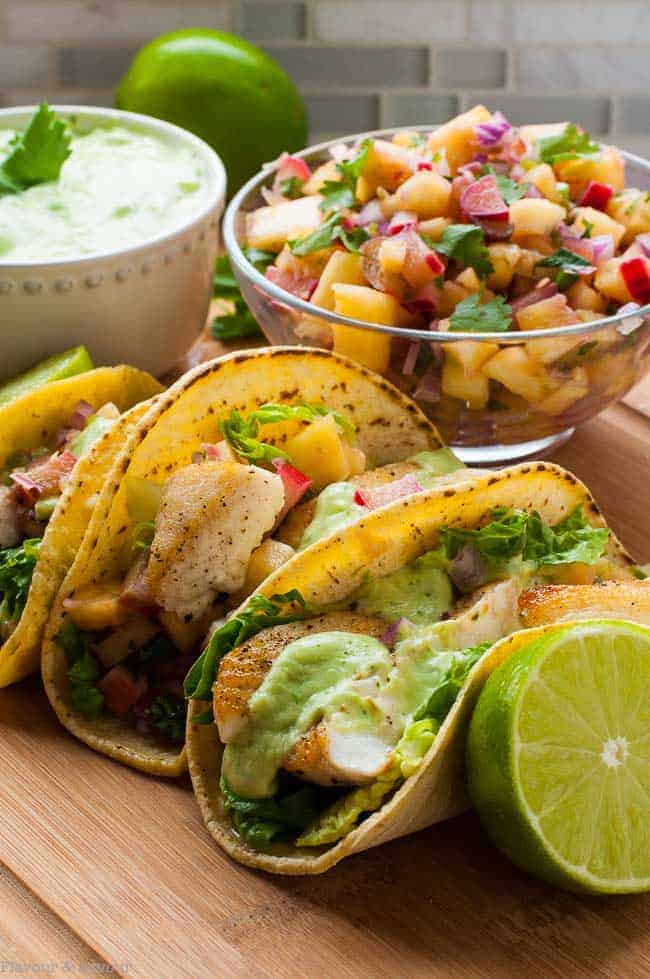 May brought a stretch of beautiful weather, fresh asparagus at the local asparagus farm, and the beginning of grilling season. This Charred Asparagus with Warm Citrus Sauce was my favourite recipe in May.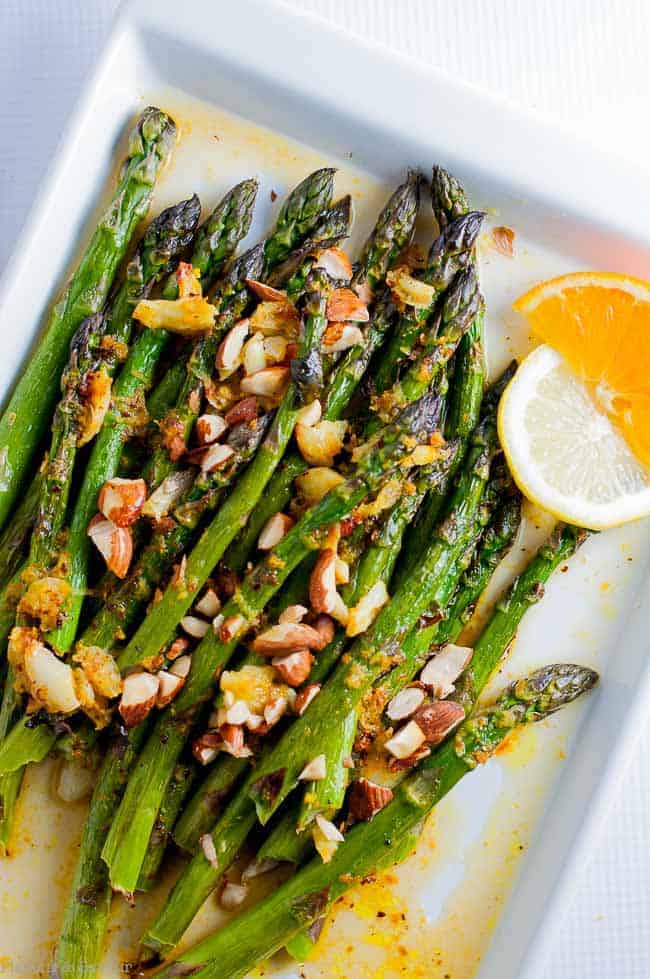 June. Our garden was producing lots of fresh veggies so I made these fun Fresh Veggie Zucchini Roll-Ups. They're crisp, crunchy, and flavoured with creamy Caesar dressing. They made a great party appetizer.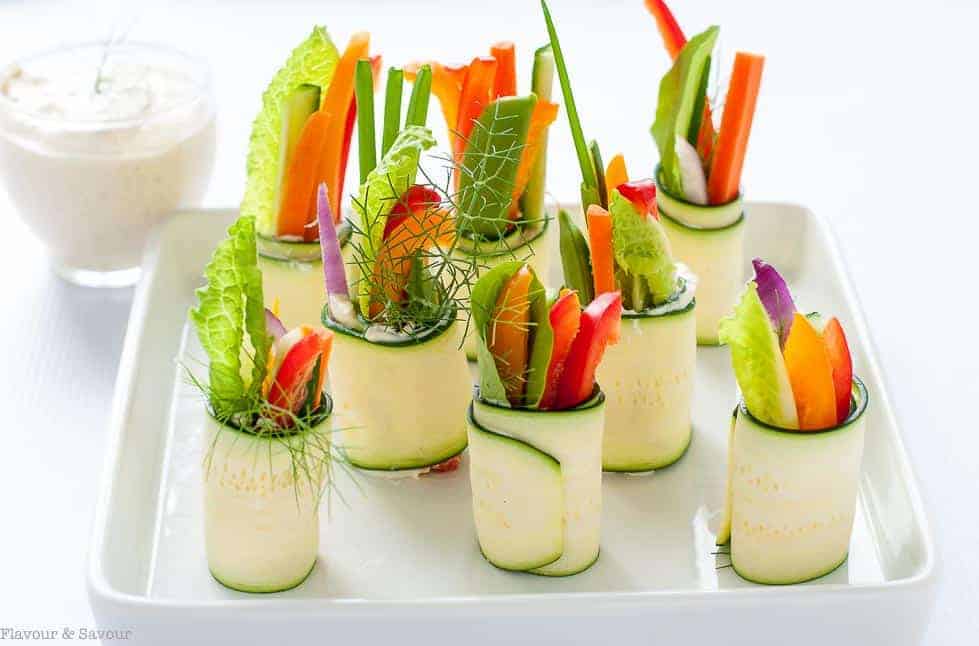 July. Fresh-caught wild salmon was on the menu in the summer time. I made our family's favourite Honey Dijon Glazed Salmon in Foil and garnished it with herbs from the garden.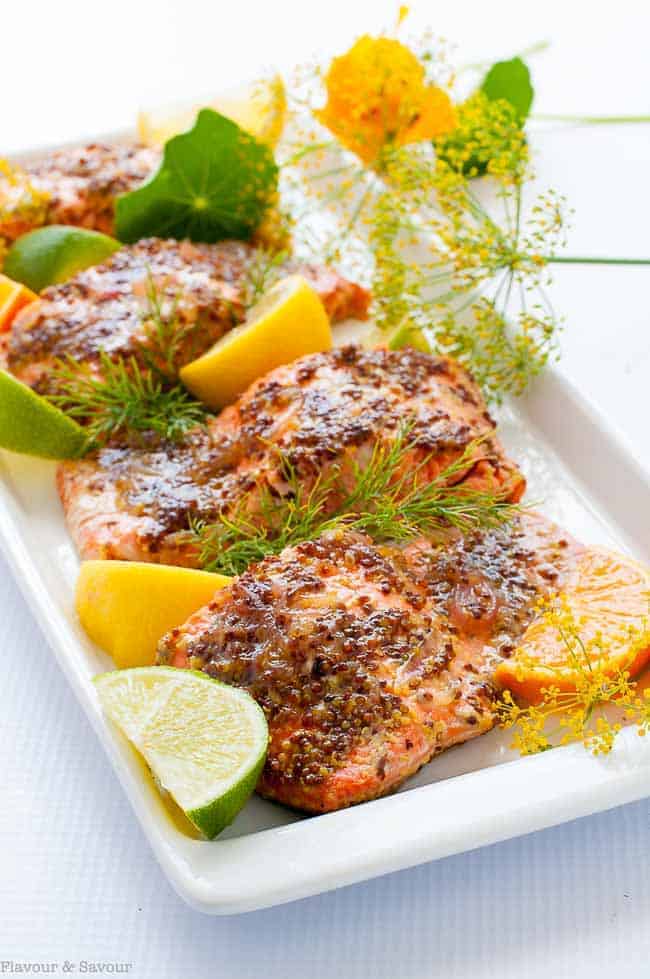 August brought back-to-school recipes like my favourite Blueberry Lemon Poppyseed Muffins. Made with almond flour, honey, and lemon, they're gluten-free and bursting with blueberries.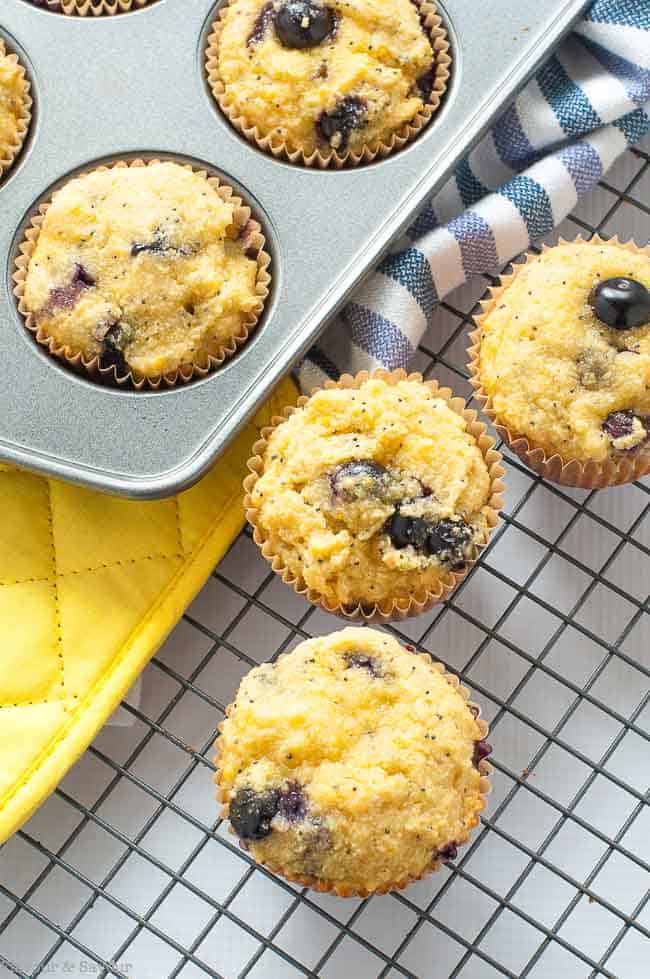 September! Pears were ripening! I combined them with prosciutto and parmesan in this one-pan chicken dish which has it all: tender juicy chicken, melted cheese and that sweet and salty contrast we crave. One Pan Chicken with Prosciutto Pears and Parmesan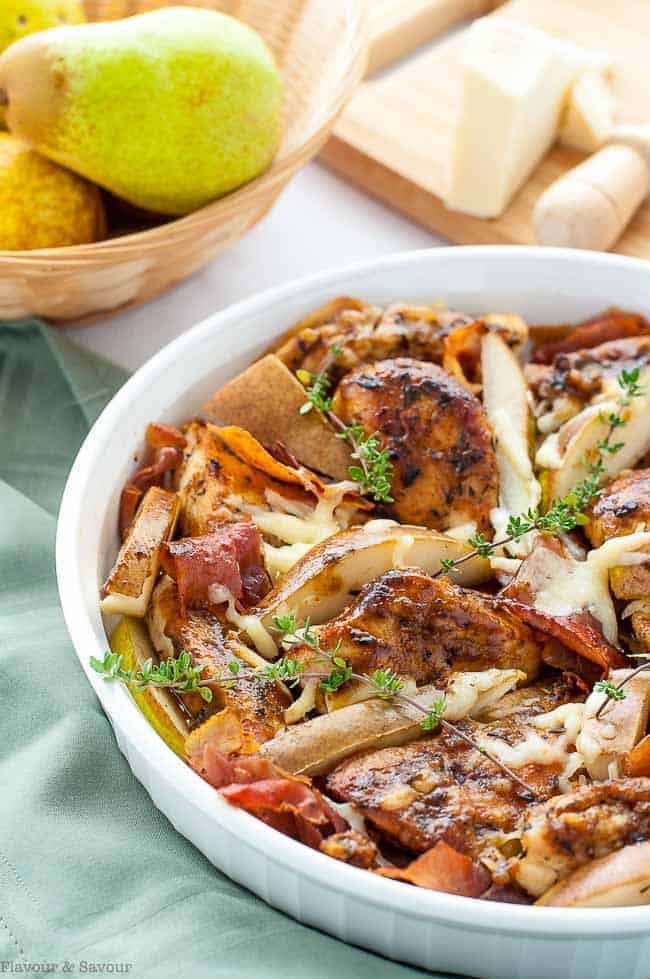 October and squash go hand-in-hand! This side dish of Honey Balsamic Roasted Acorn Squash and Brussels Sprouts was a very popular recipe with my readers this month.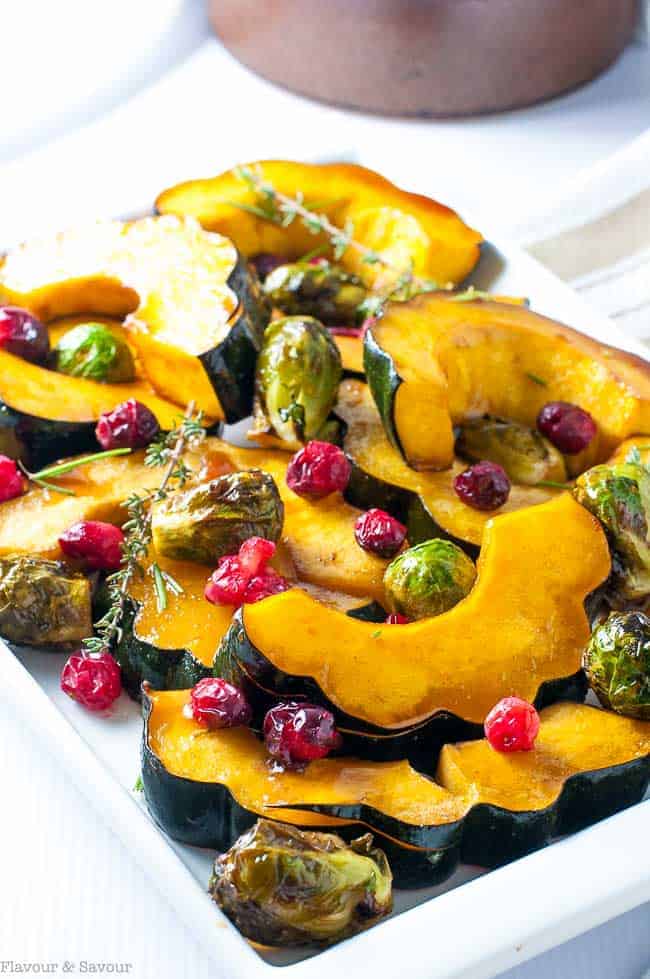 November. Sheet pan dinners are huge time-savers for busy weeknights and this Thai Chili Sheet Pan Dinner is no exception!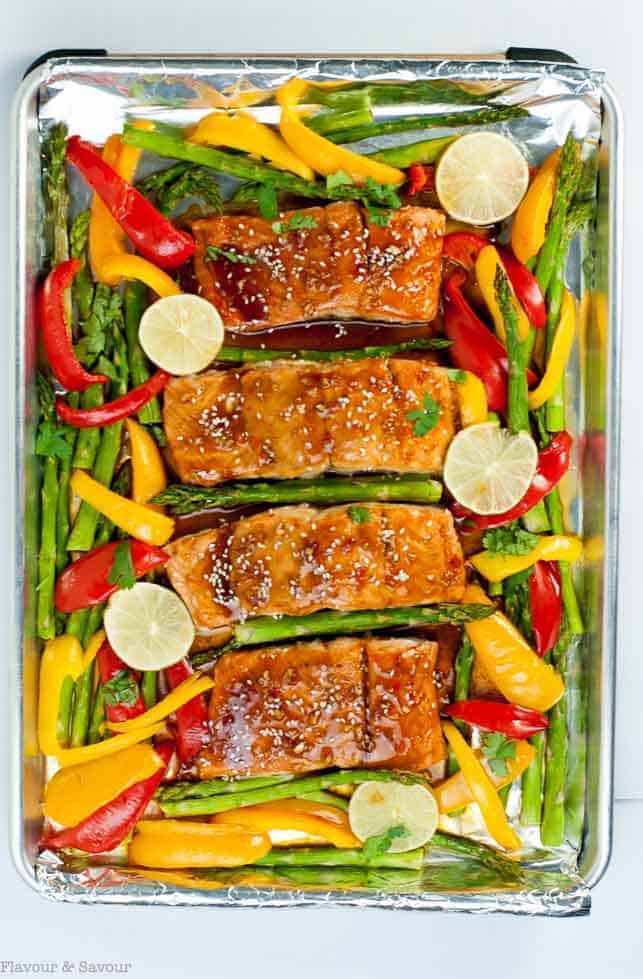 And finally, December! Grain-Free Amaretto Brownies with Chocolate Ganache. If you can imagine your teeth sinking through this chocolate layer right into the brownie underneath, then this recipe is one you'll want to make today.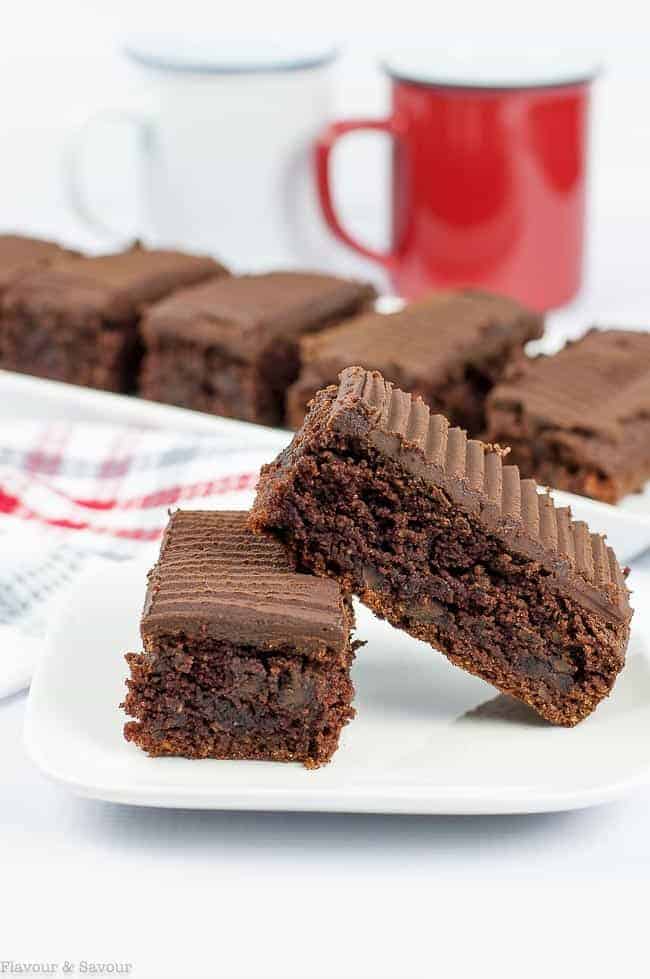 We also had some wonderful foodie adventures in 2017:
Chili Crab Dip in Singapore
Lobster Roll in Lunenburg, Nova Scotia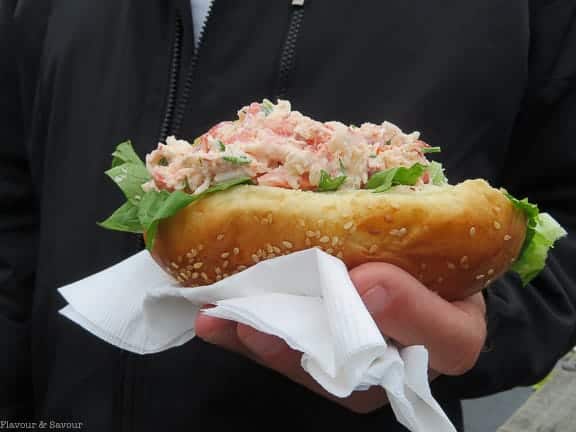 Cooking Paella on the beach in Spain!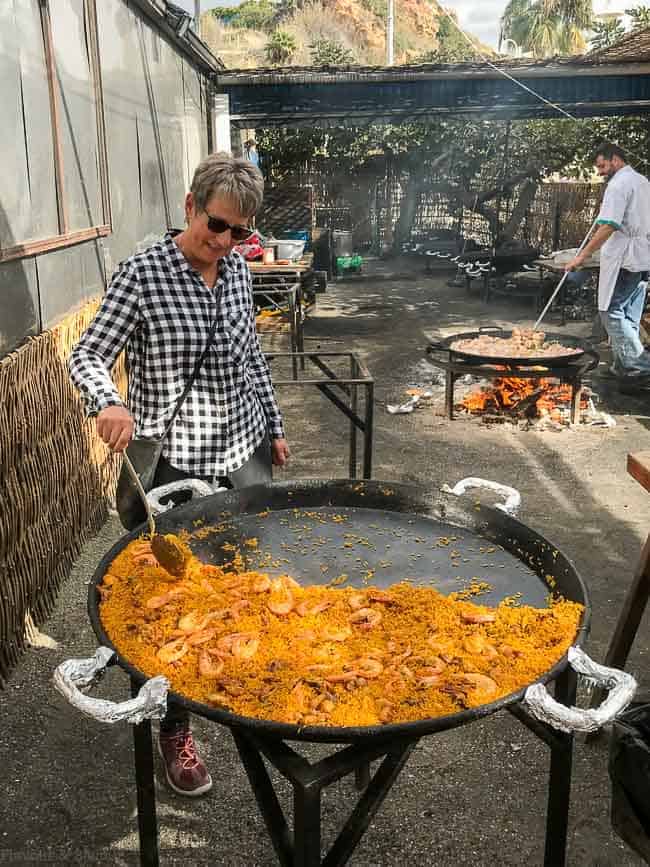 Making cod cakes in Lisbon
Those were twelve of my favourite recipes of 2017. I'm excited about more foodie adventures and sharing new recipes with you in 2018!