Chicken wings for the win! Here's a collection of five fast and fabulous wing recipes, all of them paleo. These are our favourite chicken wings that we've made many times. They're perfect for game day, for picnics, or for a casual dinner.

Sweet, spicy and smoky, these Chipotle Honey-Mustard Glazed Chicken Wings are always popular and they disappear quickly! You can easily reduce or increase the amount of heat, depending on how spicy you like your wings.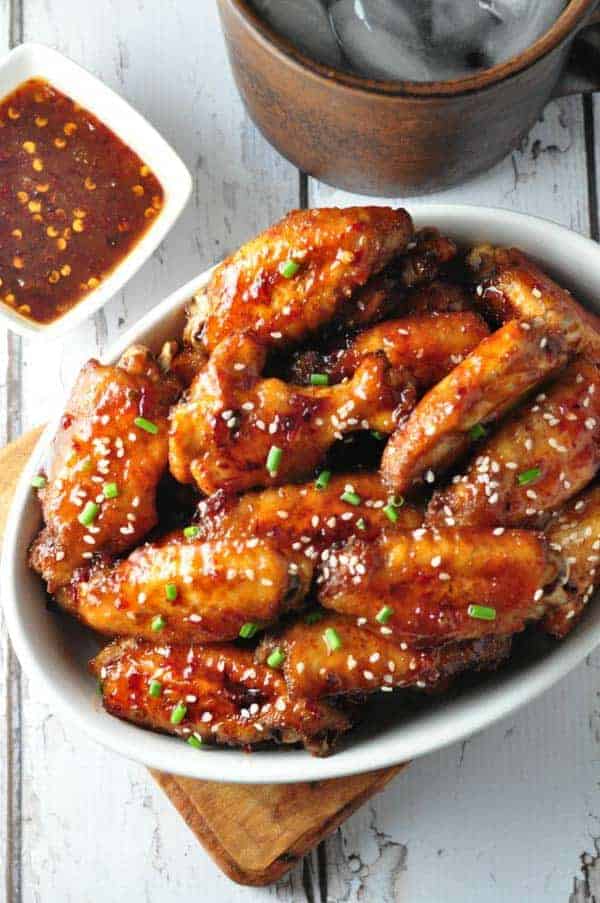 Serve these paleo taco chicken wings with guacamole and fresh salsa for dipping. They're kid-friendly, too. They take less than 30 minutes to make. A family favourite. Just toss them in taco seasoning and bake. That's it! Surprisingly and unbelievably good!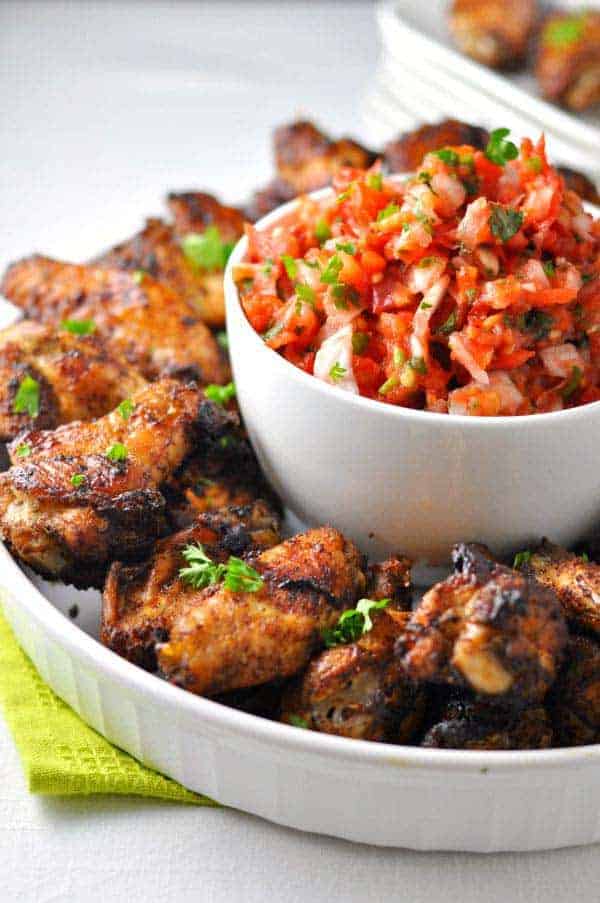 Enjoy all the complex flavours of Thai food in these spicy Thai wings. Sriracha hot sauce, garlic and ginger, coconut milk and lime on crispy chicken wings make these hard to resist. You'll find yourself wanting "just one more!" This recipe made me a Sriracha sauce convert!

This recipe for ruby red Cranberry Glazed Chili Chicken Wings has only 3 ingredients: cranberries, sweet chili sauce and green onions! Sweet with a bit of a kick. Broil the wings while you simmer the sauce, brush it on and broil for a few more minutes. Couldn't be easier.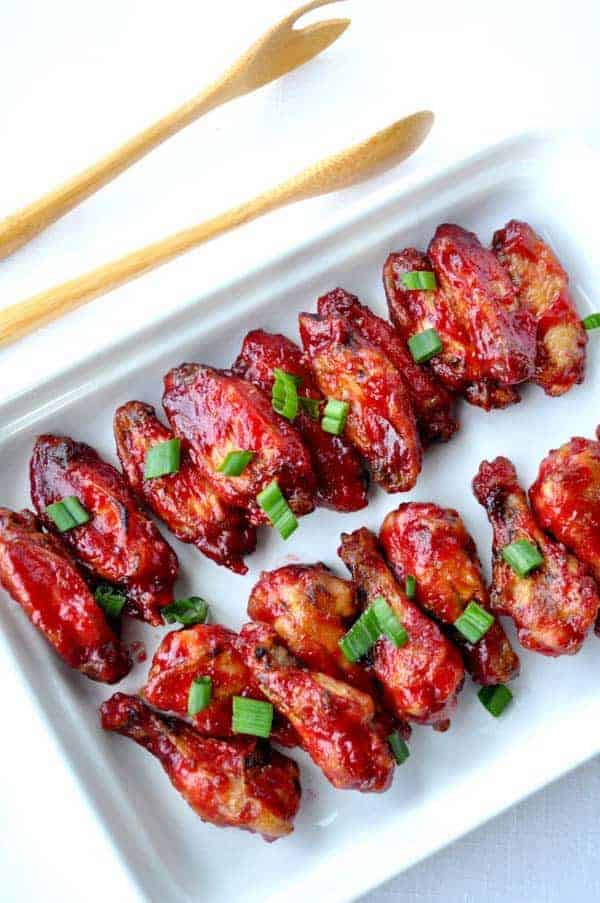 Like crispy chicken wings? Use this method to produce crispy honey lime garlic wings without all the fat. Just toss with a little oil, sea salt and pepper, and bake until crispy while you whisk the glaze ingredients together, then smother with the glaze. Garnish and serve. They're sweet, they're tangy, and they're sticky. Get the napkins and lick your fingers!