Finger foods are fun to eat and they are easy for your guests to manage while standing or serving themselves from an appetizer tray. These five have been some of the most pinned party finger foods on Flavour & Savour.
Blend two types of cheese, add some dried cranberries, roll in chopped toasted pecans and skewer with a pretzel.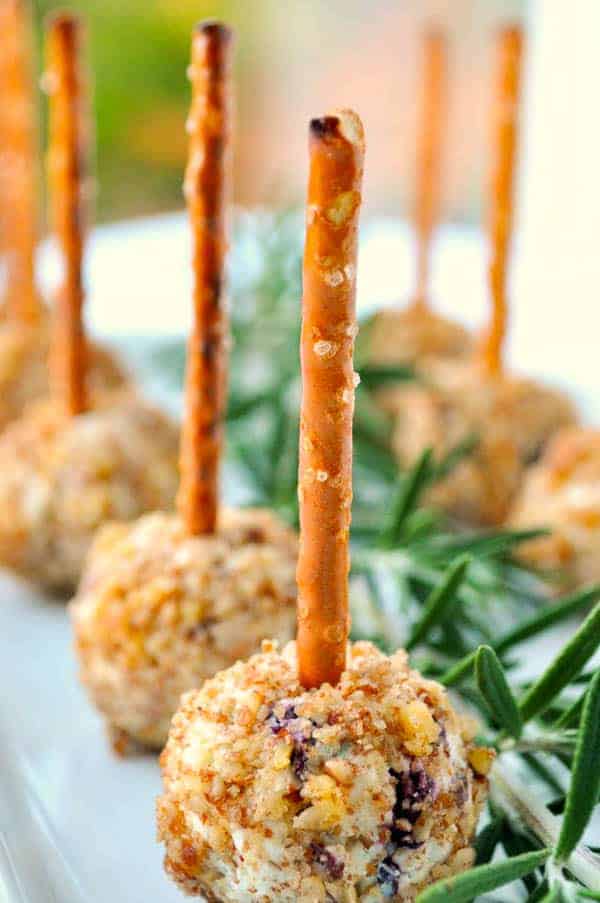 A reader commented: I made these for Thanksgiving yesterday. I followed the recipe, only subbing the blue cheese for smoked cheddar & smoked gouda. It was so good! I loved the creamy texture, and the way the flavors perfectly blended together. I'd always wanted to try making a cheese ball, and these little guys made the process so easy for a first-timer. I'll definitely be making these again. Thank you!
This recipe includes a few tips and tricks to make these turn out perfectly. Click to find out how to avoid messy stuffing, leaking cheese and raw bacon!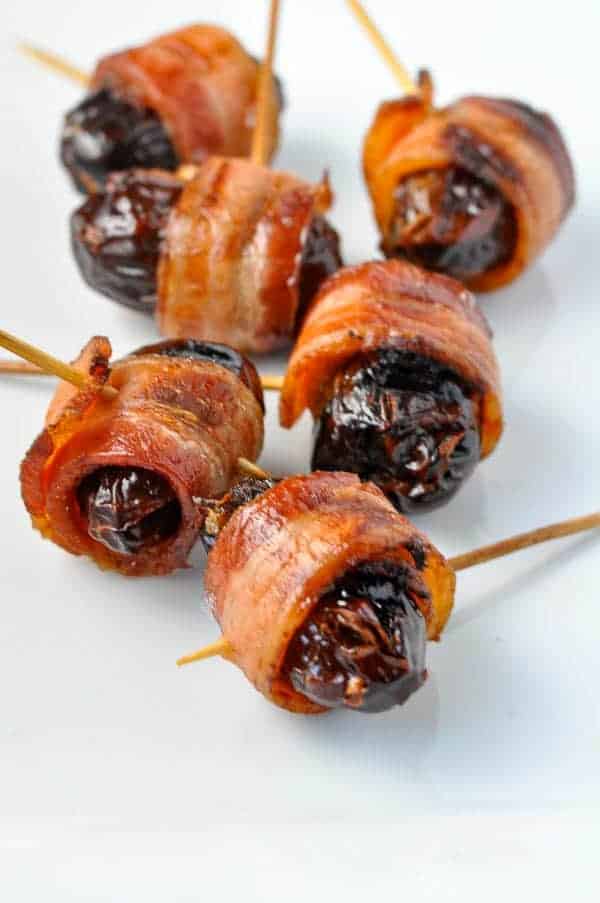 At first glance, the list of ingredients simply looks strange and you probably can't imagine that these flavours would work together, but they do! These can be made ahead of time and popped into the oven just before serving. For an even easier version, try these Taco Stuffed Mini Peppers.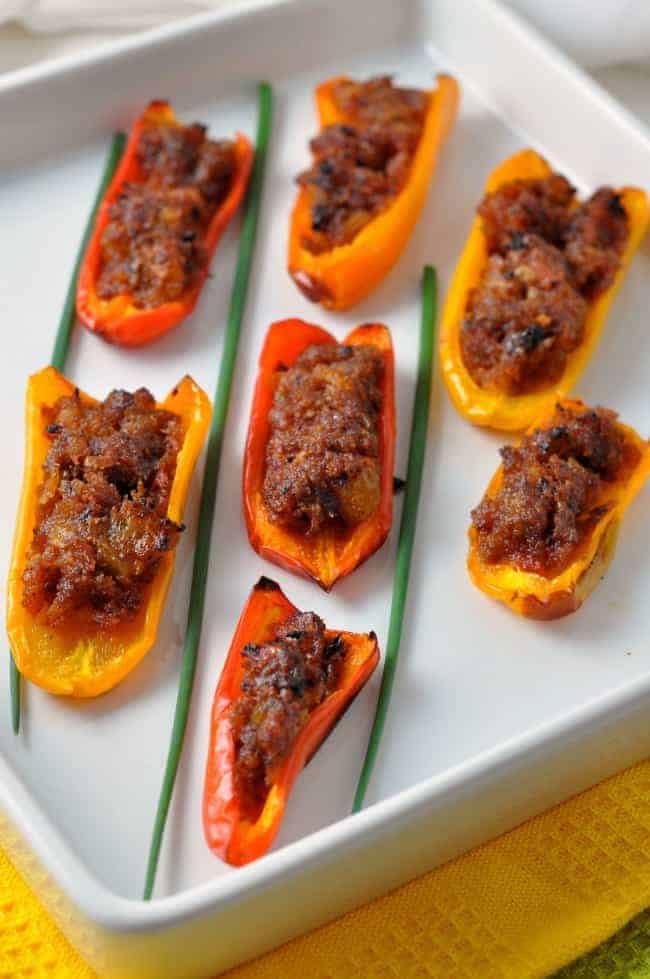 These paleo Sweet and Spicy Rosemary Nuts make a quick and easy party snack or a holiday gift. A hint of cayenne and a sprinkle of fresh rosemary makes them irresistible. I also love these Spanish Spiced Almonds.

Creamy Goat Cheese Stuffed Dates with Toasted Walnuts and Fresh Mint
Soft and tender Medjool dates, stuffed with creamy goat cheese, toasted walnuts and fresh mint make a quick and easy appetizer.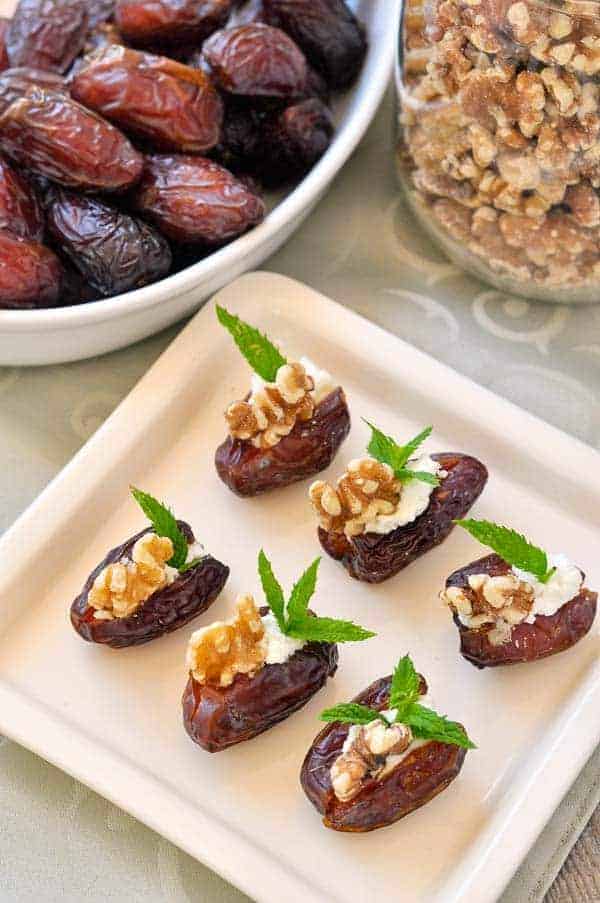 For more ideas, check the Appetizer section in the Recipe Index or Five Tips for Making Crostini. Have fun! Pin this to save for your next party.