Today we decided to leave San Sebastian for the day and hop over the border to check out St. Jean de Luz, a beach town in the Basque region of southern France, to see if it is an area we might like to explore further in a future trip. We stopped in the picturesque hill town of Hondarribia on the way and walked the length of its beach promenade.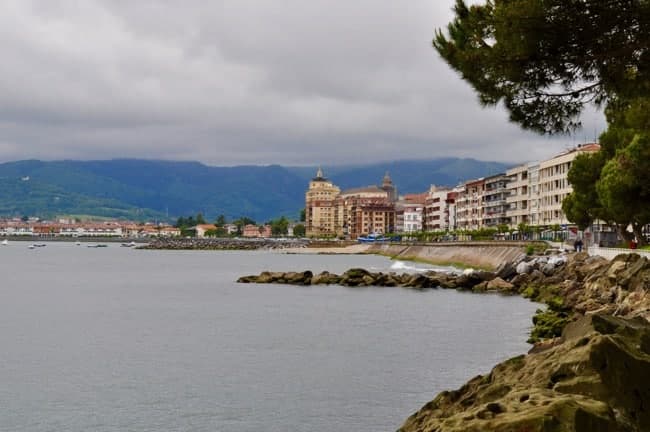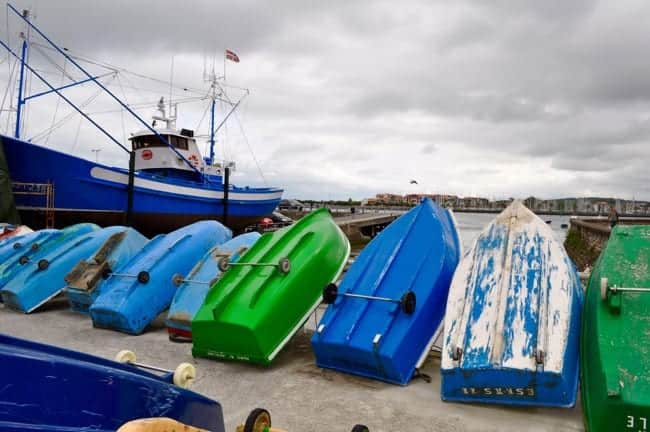 Once we arrived in St. Jean de Luz, I was on the lookout for local food specialties. Rue de la République seemed to be the best bet. It is filled with shops featuring everything from fashion to footwear, fine linens, flowers, and food!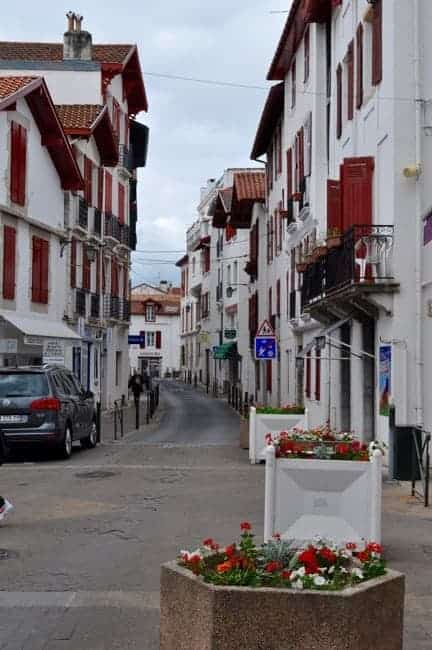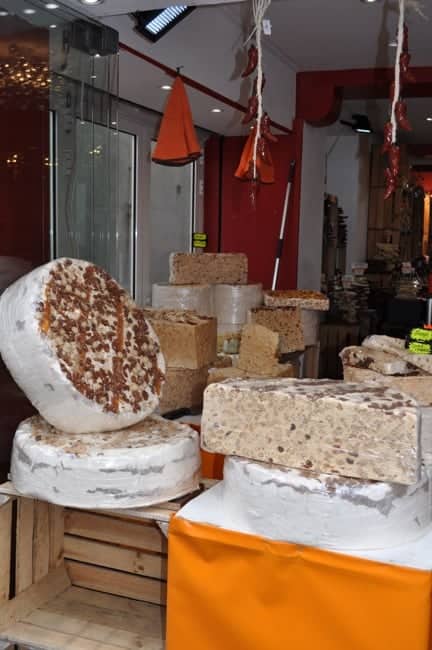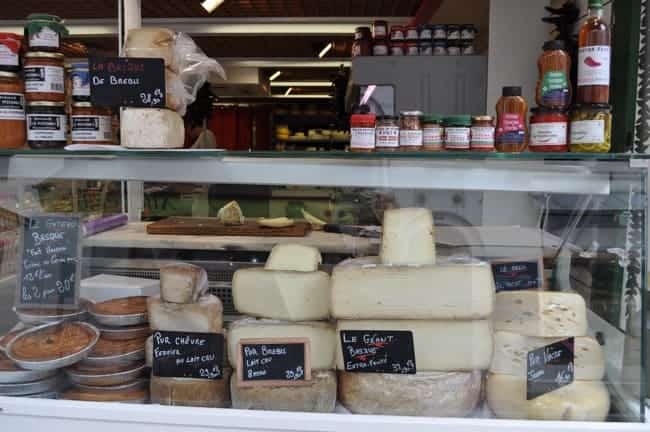 First, We found Maison Adam's which sells traditional French macaroons. Unlike those sold in other areas of France or in North America, these were "au naturel", not pastel coloured.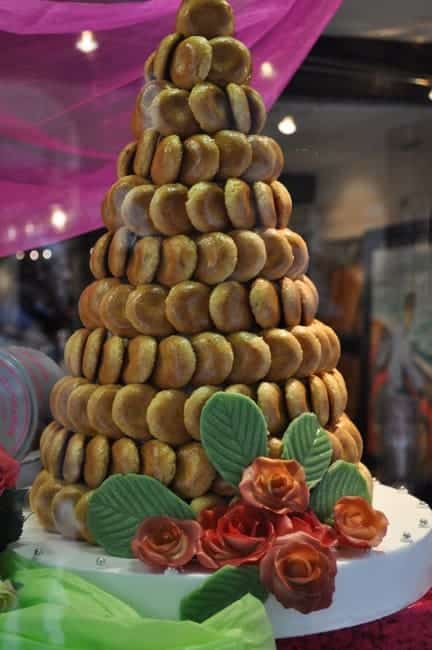 We bought a Gateaux Basque instead, as it looked divine and was something new to us. It's a traditional Basque cake, dating from the time of Louis XIV, made with almond flour and filled with either pastry cream or preserved cherries (although I saw one type with apple filling). I can't wait to make my own version once I get home.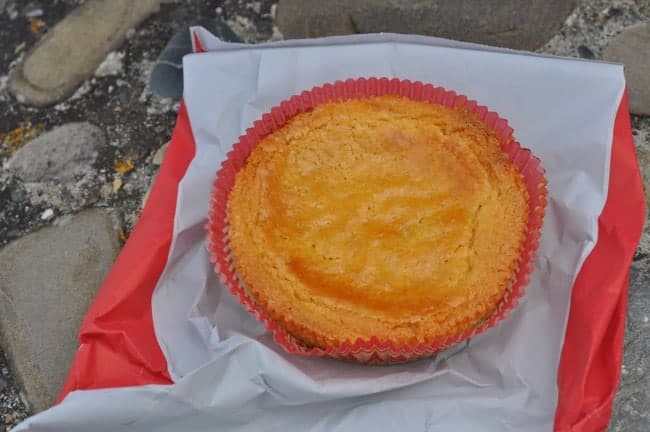 We found shops selling local cheese, jambon, nougat and pastries, but we missed being able to purchase Basque cheese and local meats (served in handy little cones) from Pierre Oteiza. Unlike in Spain, where shops close for siesta from 2:00 until 5:00, the French love their long lunches and close their shops from noon until 2:00. We were just there at the wrong time.
Since we were still feeling full from our tapa bar-hopping in San Sebastián the night before, we opted for a light lunch instead of the 3-course lunches that seemed to be the only option in the local restaurants. We ate filled baguettes on the beach promenade instead.
The French Basque Country is beautiful and worth more exploration. Red-roofed white houses dot the lush green hillsides. We knew right away that we had arrived in France when we saw women on bikes clutching baguettes, men sporting berets, and heard that wonderful language once again.