Here are 12 healthy gluten free holiday side dishes, ideal for sharing with family and friends at home or for taking to a potluck!
12 Gluten Free Holiday Side Dishes
I've rounded up a dozen "clean-eating" ideas from this site for you. Even if you're not on a gluten-free or vegetarian diet yourself, your guests may be. These gluten free holiday side dishes are all easy to prepare and many can be made ahead of time, making your Thanksgiving, Friendsgiving or Christmas dinners stress-free.
It's a little sweet, a little spicy and this crispy Maple Dijon Roasted Butternut Squash is an ideal side dish for a fall or winter dinner.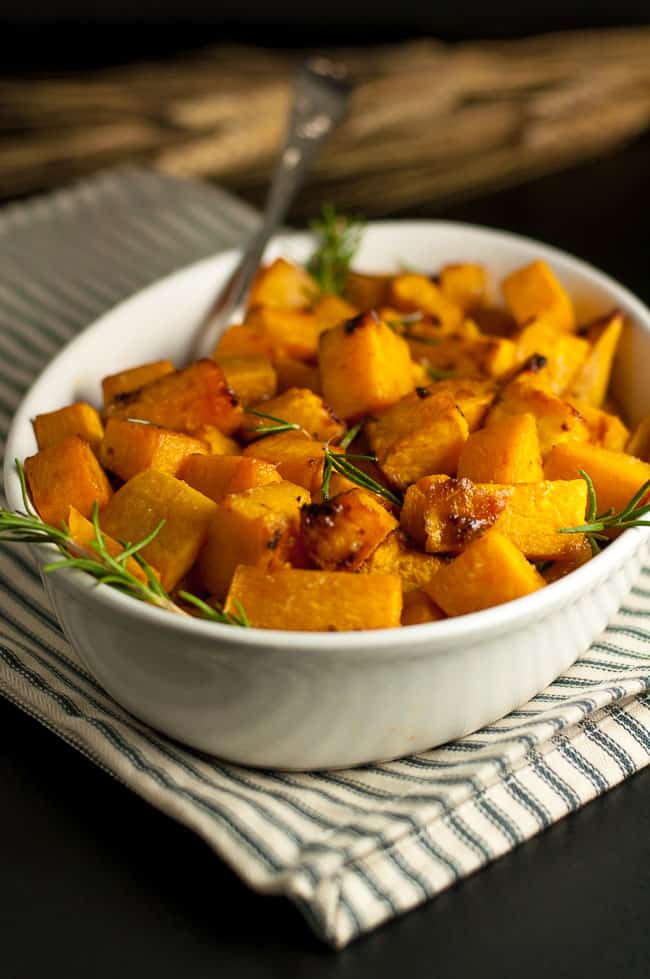 Here's the secret to creating crispy, caramelized roasted root vegetables. Intensify the flavour even more by tossing them with an apple cider vinaigrette.

Crispy on the outside, soft on the inside, that's how an oven-roasted potato should be. These crispy Lemon Oven-Roasted Potatoes have all that and more–the bright flavour of fresh lemons.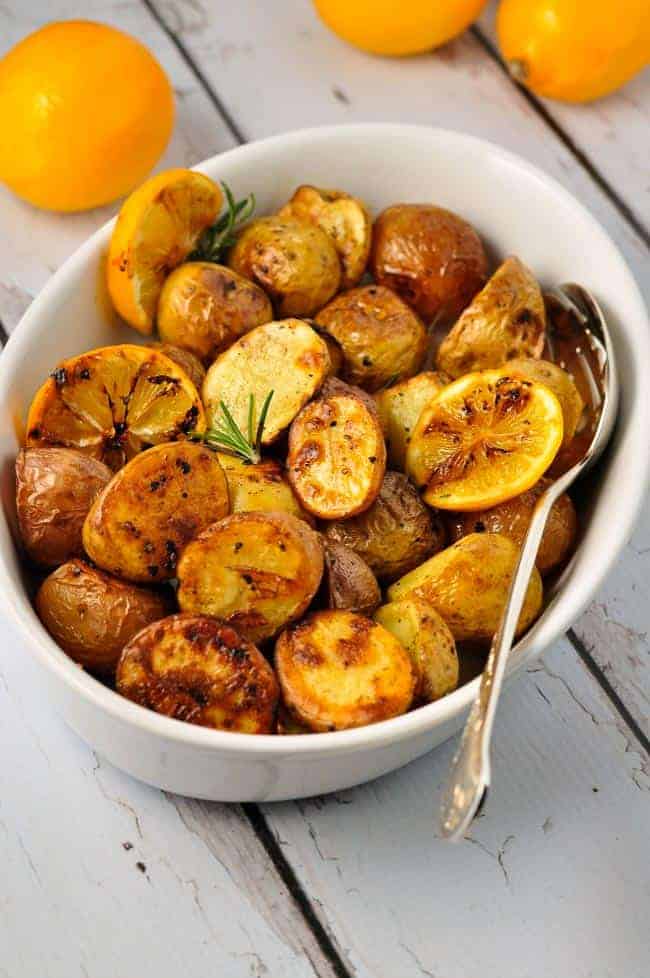 Here's a side dish that's an updated version of the old favourite green bean casserole: tender green beans tossed with a Dijon-shallot vinaigrette and served with homemade crispy potato chips!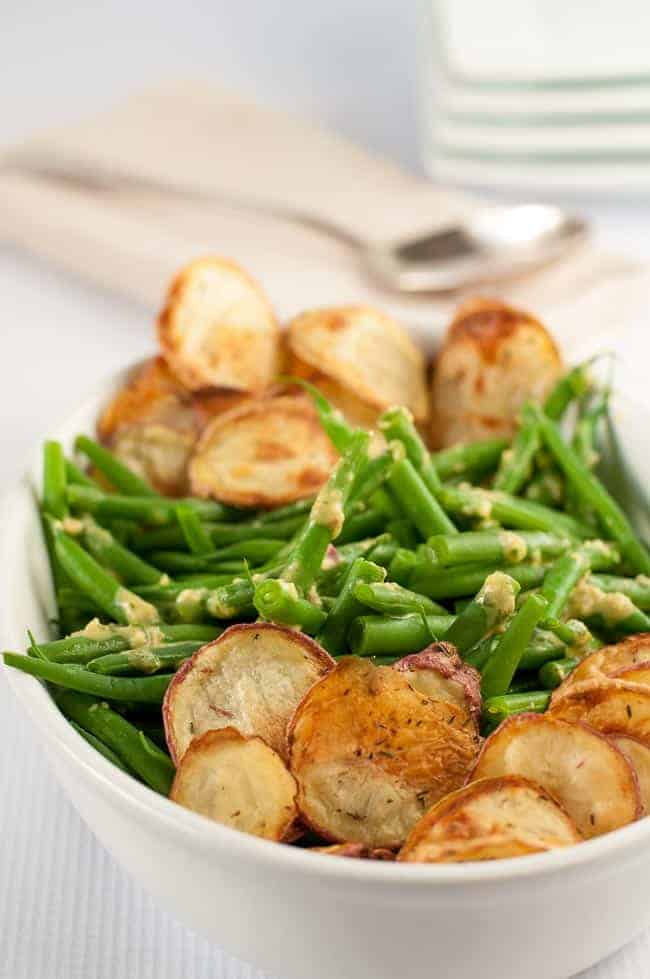 Carrots. Herbs. A drizzle of local honey, a spoonful of Dijon and a couple of cloves of garlic are all you need to make these Roasted Carrots with Honey-Mustard Glaze.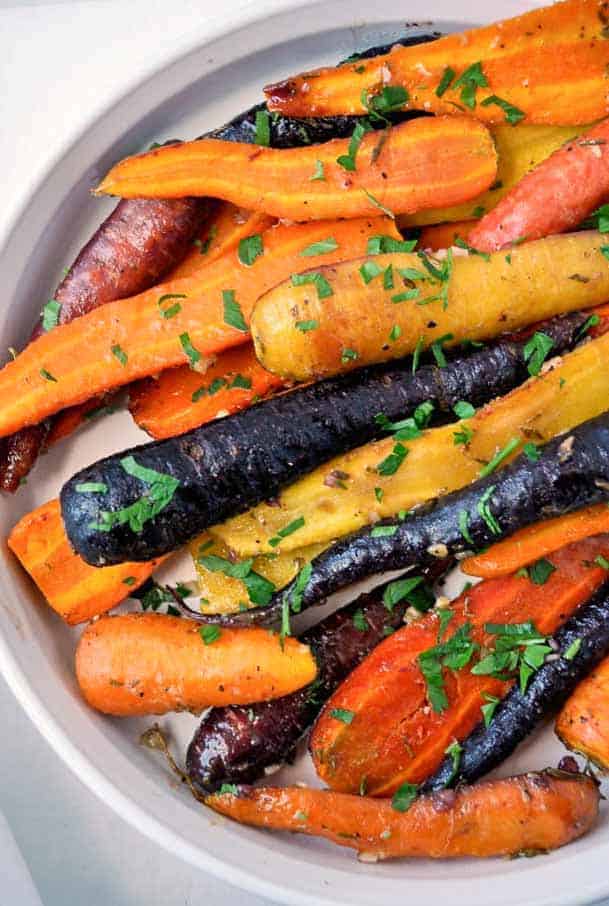 This Red Quinoa Tabouli with Pomegranate is a healthy gluten-free salad for a fall or winter meal. Pomegranate arils give it a festive touch. It has all the flavour of tabouli without the gluten!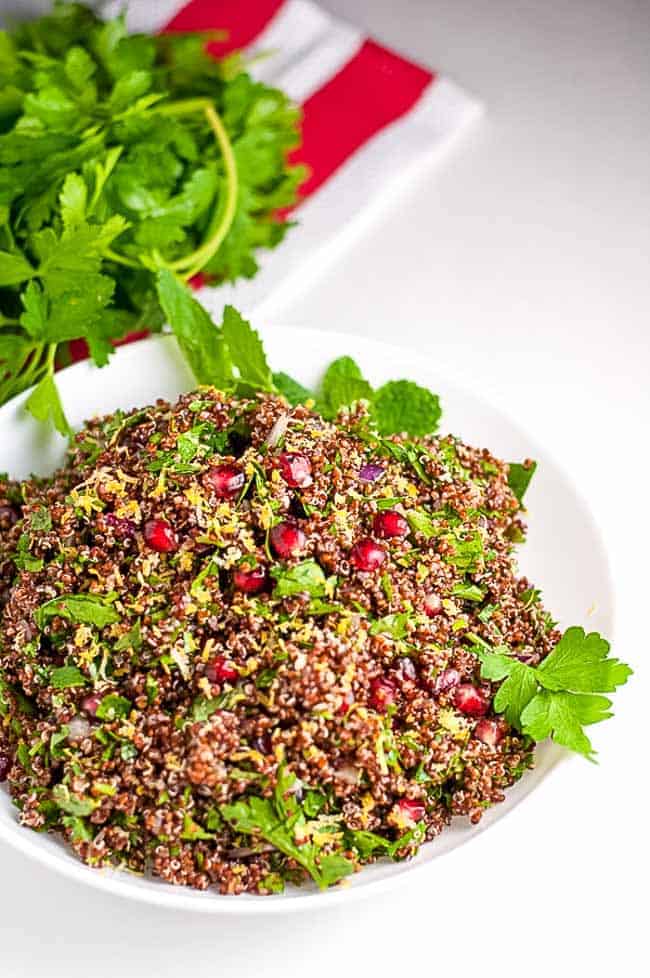 Looking for a change from cooked Brussels sprouts? Try this raw Brussels Sprout salad instead! Sweetened with apples and cranberries, it's a perfect side dish for a fall or winter meal.

Crispy, but tender slices of butternut squash with fresh rosemary, roasted with a honey-lime glaze makes a popular side dish.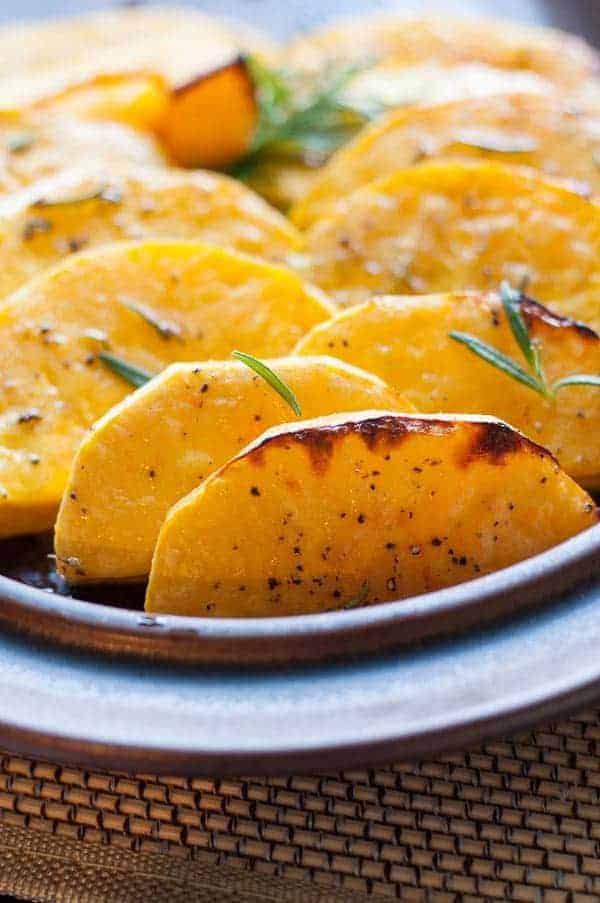 This healthy quinoa salad is studded with fresh pears, dried cranberries and apricots, sprinkled with toasted almonds and tossed with a zippy smoky lemon vinaigrette. Customize it with your favourite dried fruits and nuts.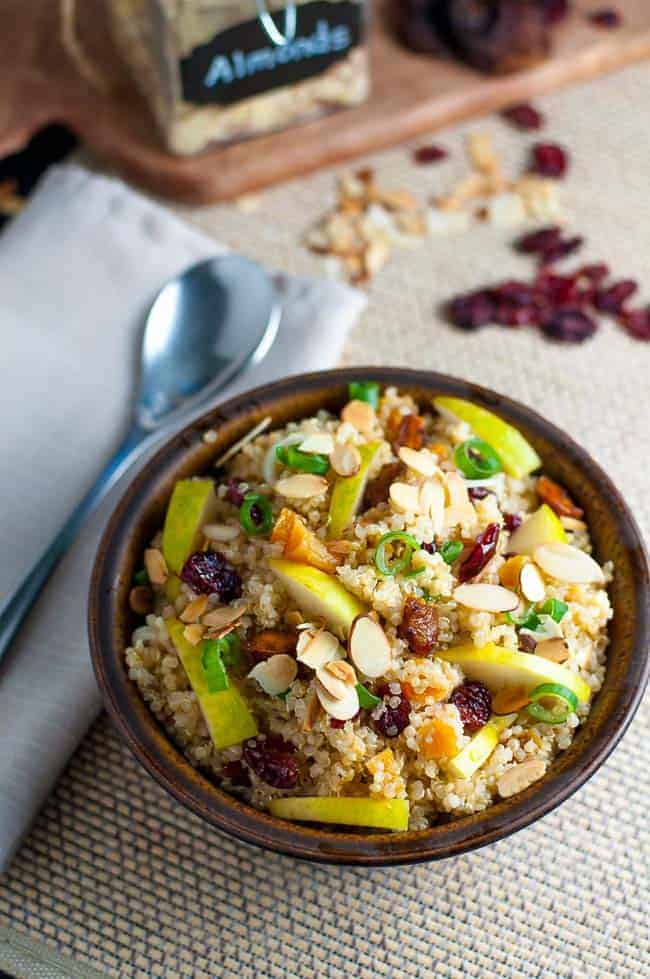 Fennel and orange transform ordinary beets into a special side dish in these Fennel Orange Roasted Beets. Perfect for a holiday dinner!

These sesame ginger green beans are tender crisp and a little spicy. A quick and easy side dish.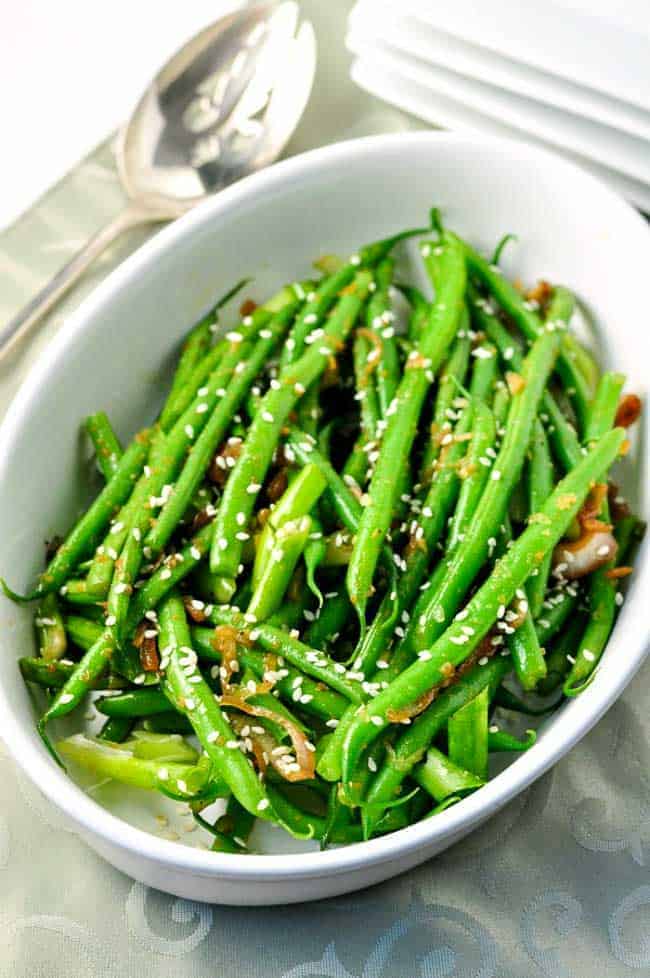 This tender oven-roasted Chili Garlic Butternut Squash is tossed with an orange juice glaze richly flavoured with chili, garlic and thyme.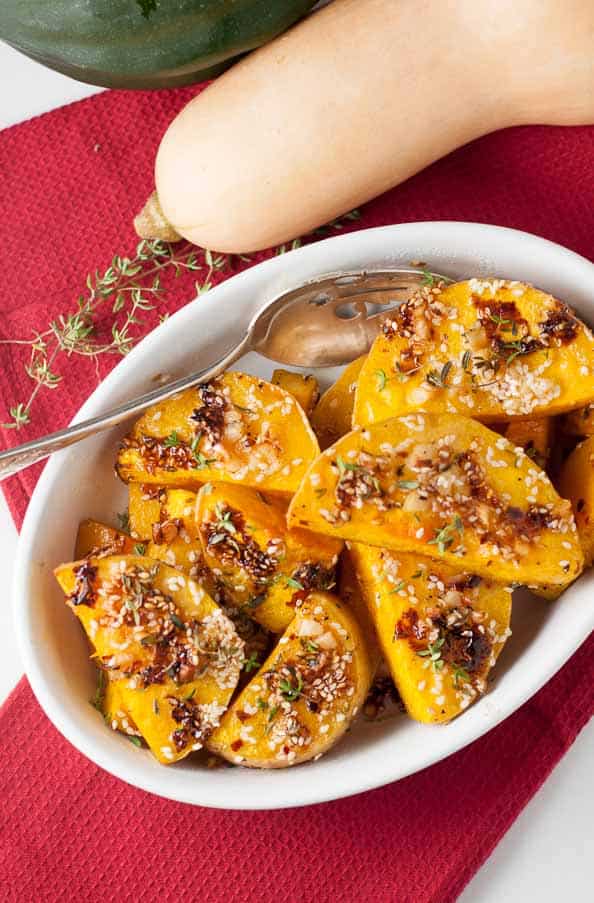 Happy holidays!