A bowl of granola topped with milk or yogurt satisfies all food cravings you might have: sweet, crunchy, carbs . . .  you name it. And this one is gluten-free and vegan.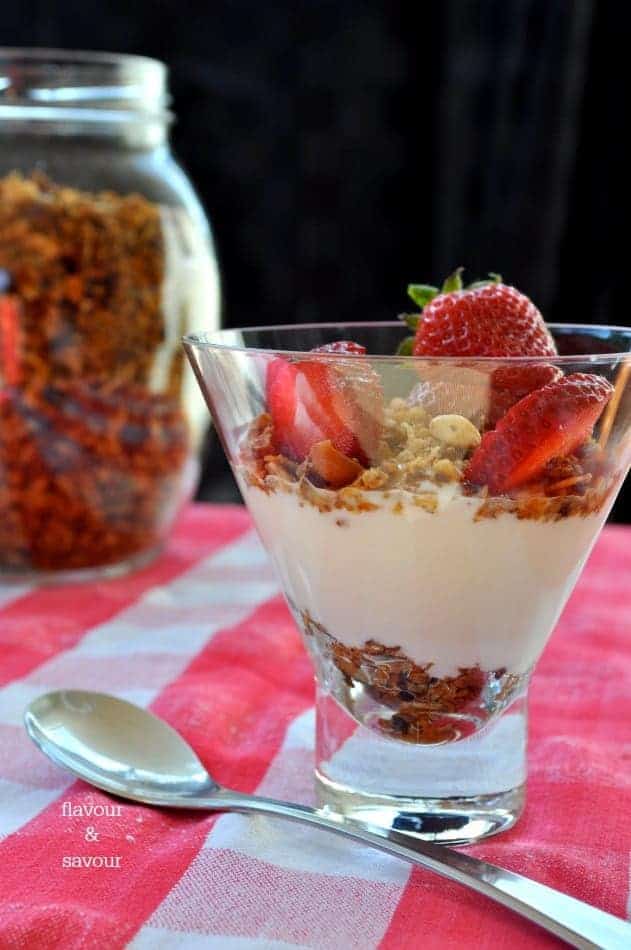 This grain-free nutty granola recipe is full of nutritious nuts and seeds, baked with coconut oil, and sweetened with honey or maple syrup. It's a healthy, delicious way to start your day.
It is NOT, however, for those who are counting calories. Since following Lyn-Genet Recitas The Plan, I discovered that wheat and I just don't agree, so I've searched for alternatives to my favourite foods.
Surprisingly, I've also found Recitas' assertion "Weight gain is nothing more than your body's chemical reaction to certain foods" is true in my case. She goes on to explain, "You're not eating too many carbs, or too much fat, or too many calories. You're simply eating too many reactive foods that are triggering an inflammatory response. And when your body is rife with inflammatory chemicals it can cause a whole host of problems–weight gain, migraines, skin conditions, high blood pressure . . . " 
Well . . . you really just have to read her book. Her approach to eating just makes sense to me, and following her recommendations has certainly worked for me and for several people I know.
Does this mean that you can eat huge quantities of non-reactive foods? No-o-o-o. I've found that a couple of tablespoons of this nutty granola with some almond milk or coconut yogurt and fresh berries makes a perfectly satisfying breakfast.
And it's pretty.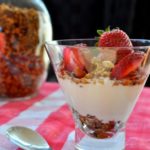 Grain-Free Nutty Granola
Gluten-free granola full of nutritious nuts and seeds, baked with coconut oil, and sweetened with honey or maple syrup (to make it vegan).
Ingredients
2

cups

pecans

2

cups

walnuts

2

cups

hazelnuts

1

cup

almonds

1

cup

pumpkin seeds

1

cup

sunflower seeds

1/2

cup

medium unsweetened coconut

1/2

cup

melted coconut oil

1/2

cup

honey or maple syrup

2

tbsp

cinnamon

2

tsp

pure vanilla extract

1

tsp

salt
Instructions
Pulse nuts in food processor until roughly chopped.

Add seeds, oil, sweetener and flavourings. Pulse till finely chopped.

Spread in a large roasting pan. Stir in coconut.

Bake at 250 degrees F. for 45 - 60 minutes, turning every 15 minutes. Watch carefully to make sure the nuts don't brown too quickly.
Try these other granola recipes, too!
Cherry Vanilla Grain-Free Granola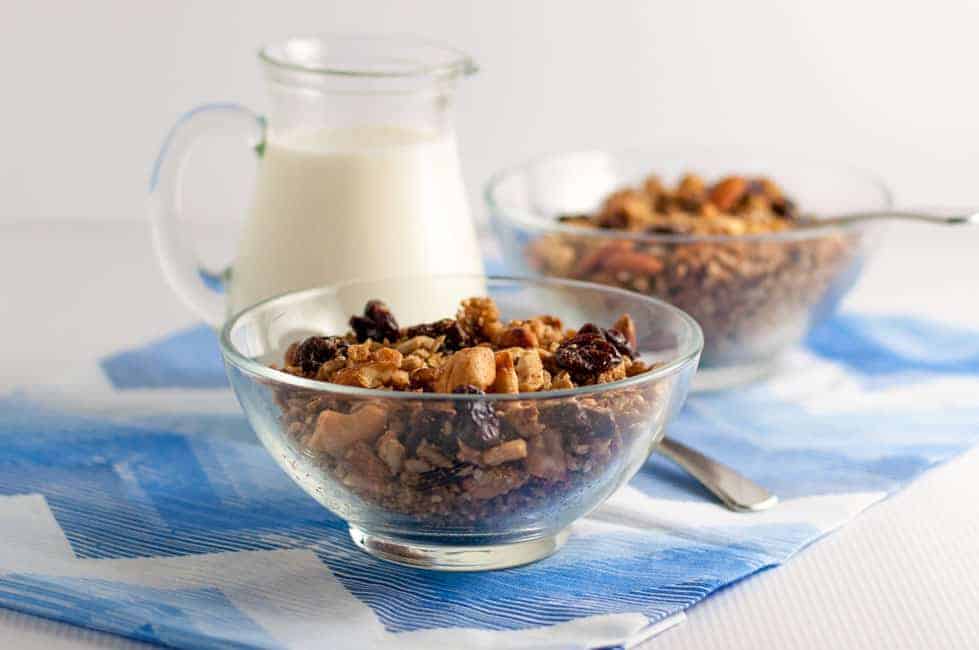 Apple Cinnamon Granola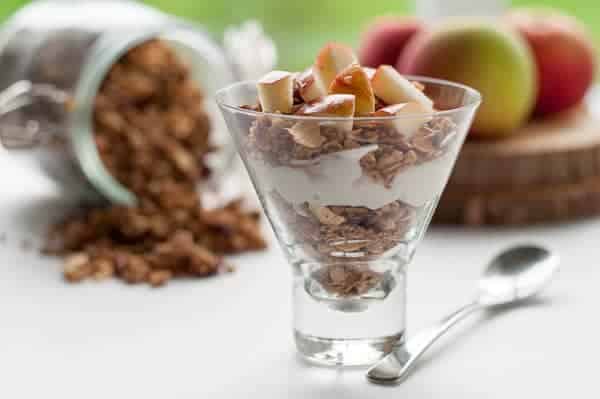 If you make one of my recipes, snap a pic and post to Instagram! Be sure to hashtag it with #flavourandsavour so I'll see it! Follow me on Instagram too!