Get ready to enjoy the flavours of Greece with these delicious and easy-to-make recipes featuring tender and juicy Greek chicken. From refreshing Greek chicken salads to a mouth-watering chicken burger and grilled kabobs, there's something for everyone in this roundup.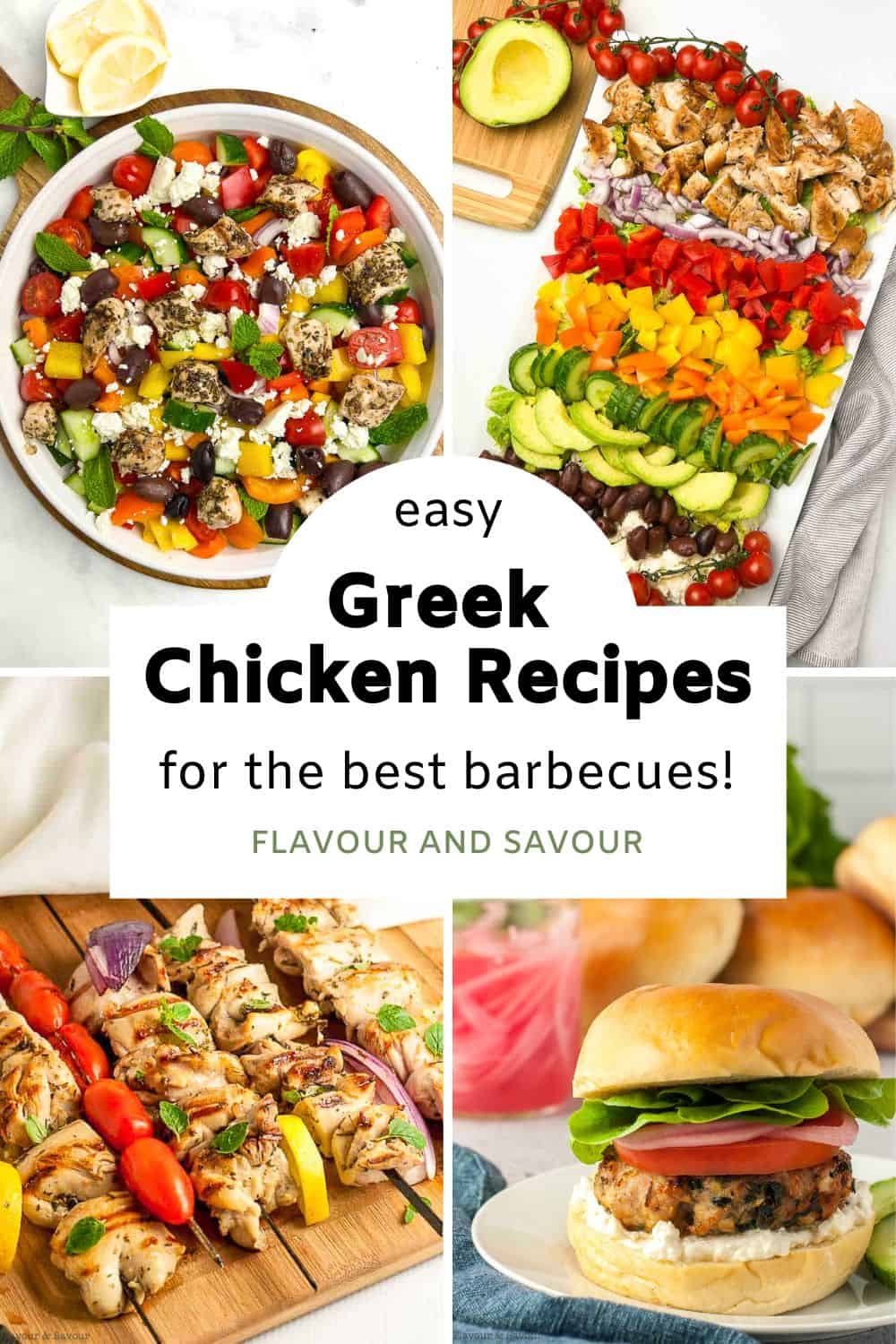 Click on the green buttons below each photo to take you directly to the recipes.
Jump to:
Mediterranean Salads
Greek Dips and Appetizers
More recipe collections to browse
When you make one of these Greek chicken recipes or Mediterranean salads, please leave a comment below. I love hearing from you! Subscribe to my newsletter and have new recipes delivered straight to your inbox.