If you're planning to travel to Portugal, here are a few travel tips for Lisbon.
You'll last ten steps in heels before you realize that was a Big Mistake.
Your phone with a hand held GPS will become your bestie.
Lower your expectations for cleanliness in the streets.
Bring Rick Steves along with you.
Denis was itching to get hold of a power washer and a weed eater to clean up Lisbon. "Once glorious, now grimy" is how I'd describe it. The sidewalks are constructed of once beautiful black and white tile, all in different patterns which apparently must be pre-approved and selected from a list. However, they're also dirty and the uneven spaces between the tiles are often crammed with cigarette butts. Women in heels would have a hard time navigating these streets.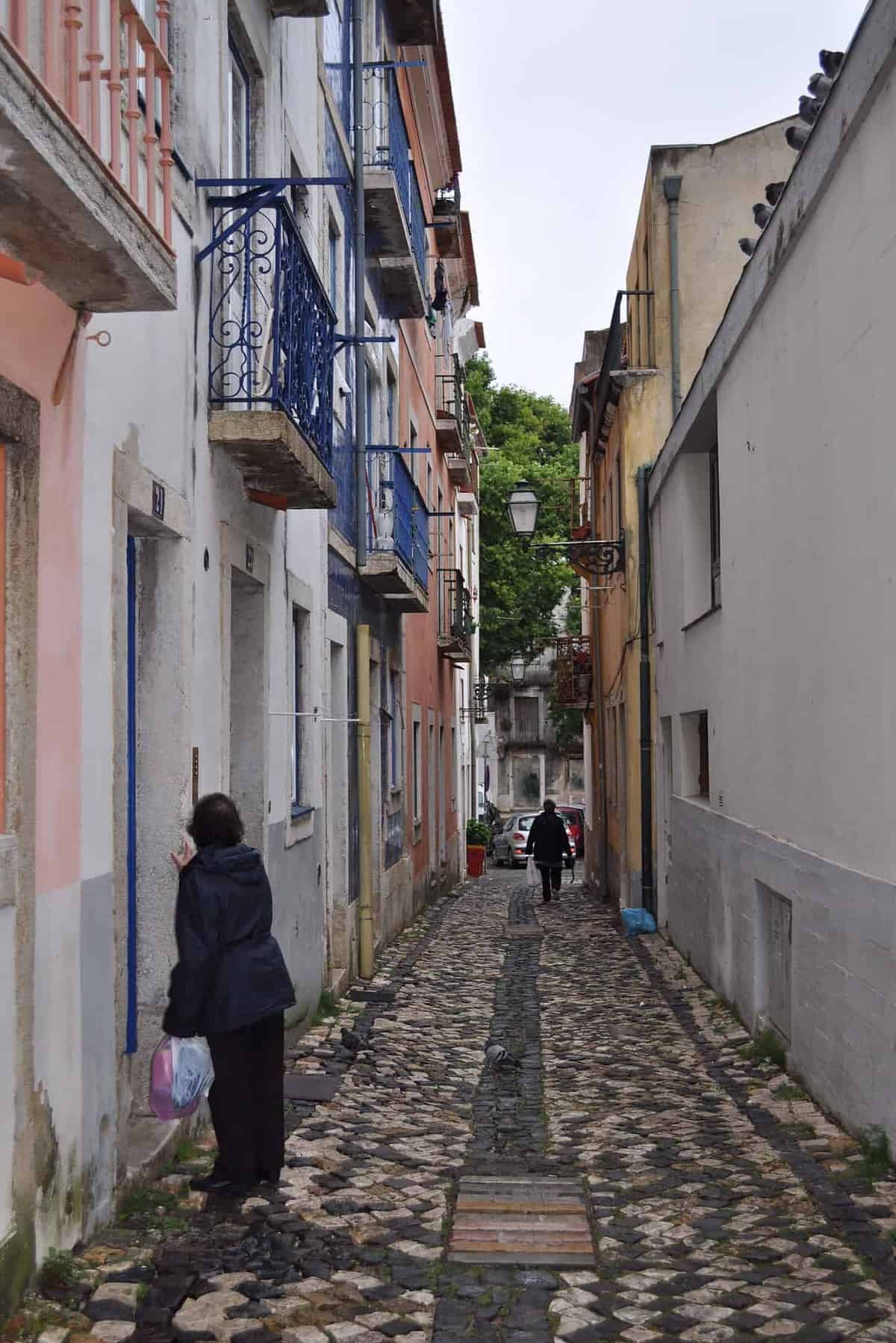 Now, in case you think our impressions of Lisbon were strictly negative, let me change your mind. We popped up out of the metro to street level and consulted my iPhone to pinpoint the hotel we had booked. After wandering and searching and asking for directions, we were approached by an elderly gentlemen who went way out of his way to lead us to our hotel, a tiny doorway off a side street. So very kind!
And now, in case you think that hotel was a dive, let me correct you once again. The Art Inn is a beautiful funky boutique hotel, tastefully decorated and offering every comfort and convenience one could ask for.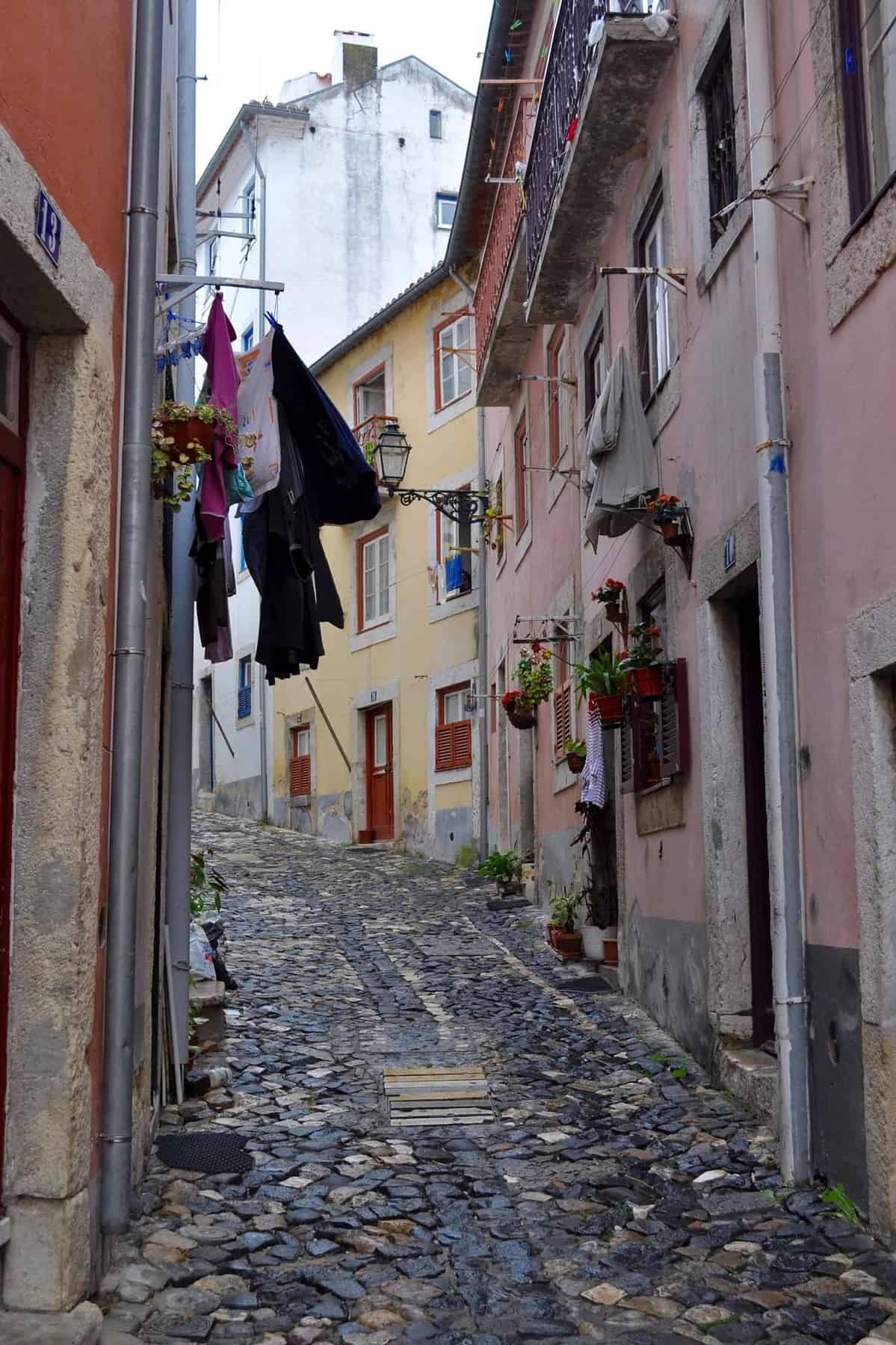 Every day is laundry day in the Alfama district.
We relied on Rick Steves' travel advice for this city and it served us well. We followed his three neighbourhood walks and explored all the nooks and crannies of the Alfama, the Baixa, the Bairro Alto and the Chiado districts. We did it all and saw it all!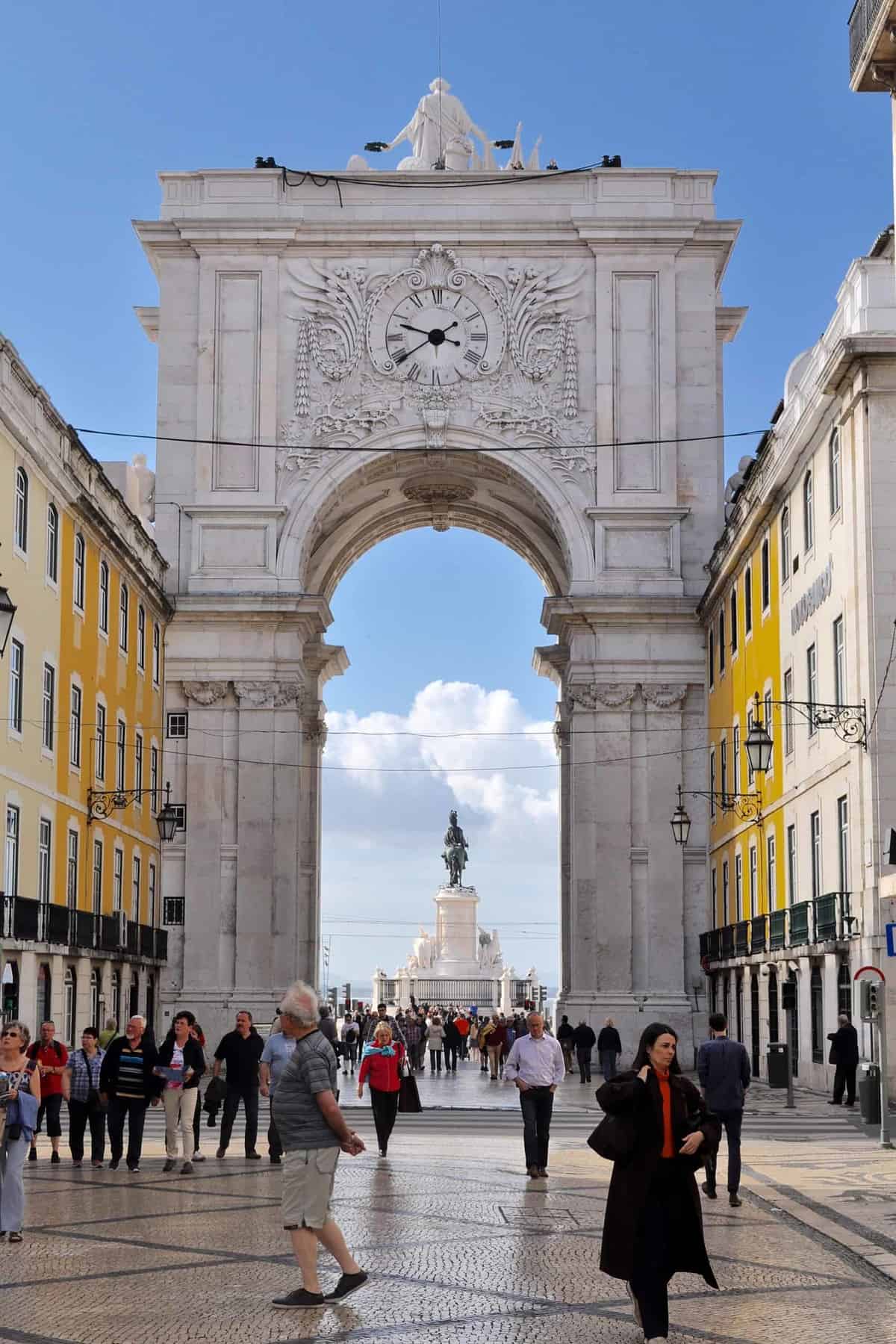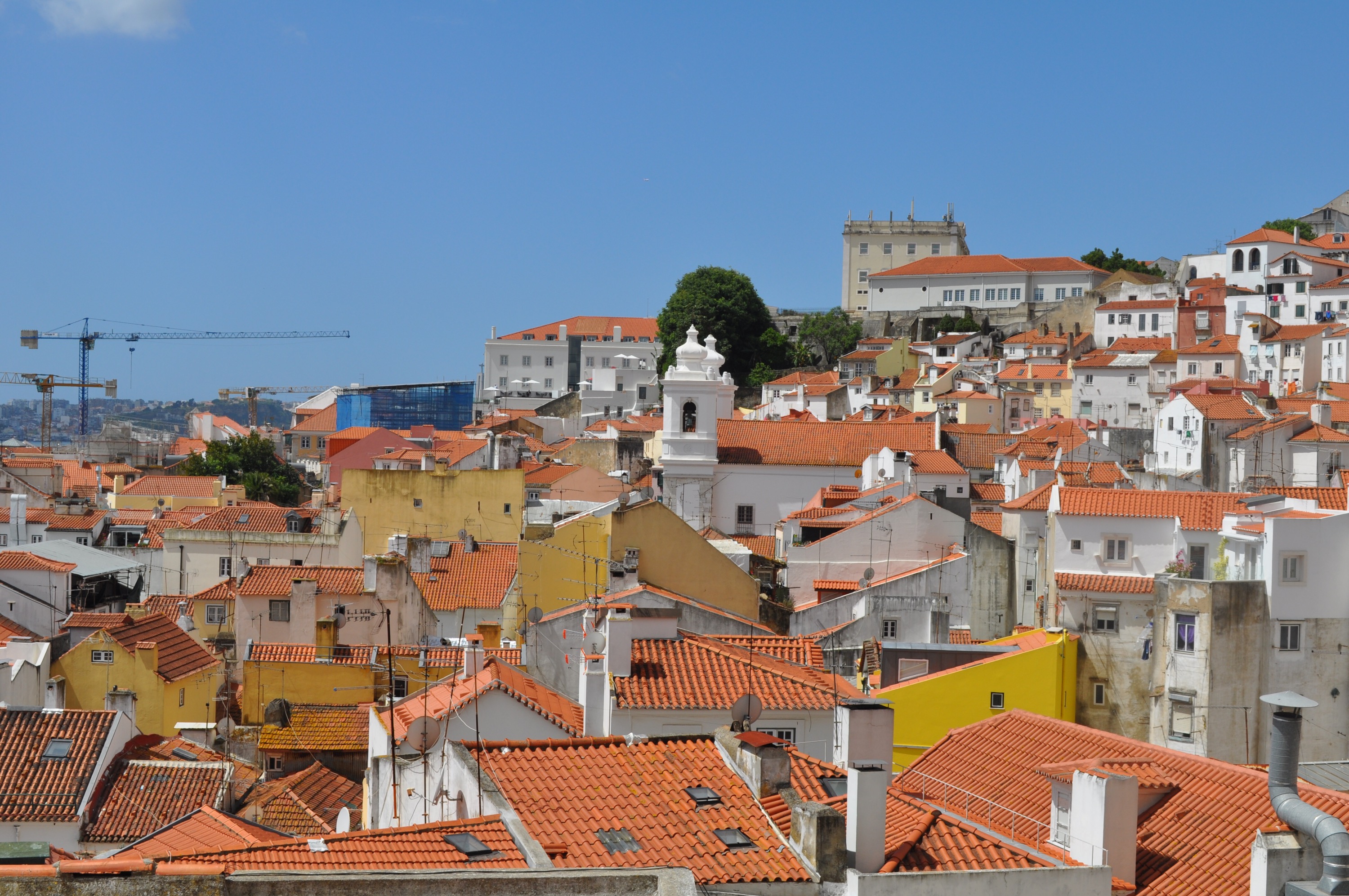 We decided to also take a side trip out to Belem but when I saw how jam-packed the tram was, I refused to get on. We hopped on a bus instead, but soon discovered it was the wrong one and jumped off before we got too far out of our way. Lost in Lisbon once again. Belem will have to wait until another time.
Visiting the Fado Museum was a highlight for me. I was not familiar with fado and I learned a lot about the history of this soulful music of Portugal.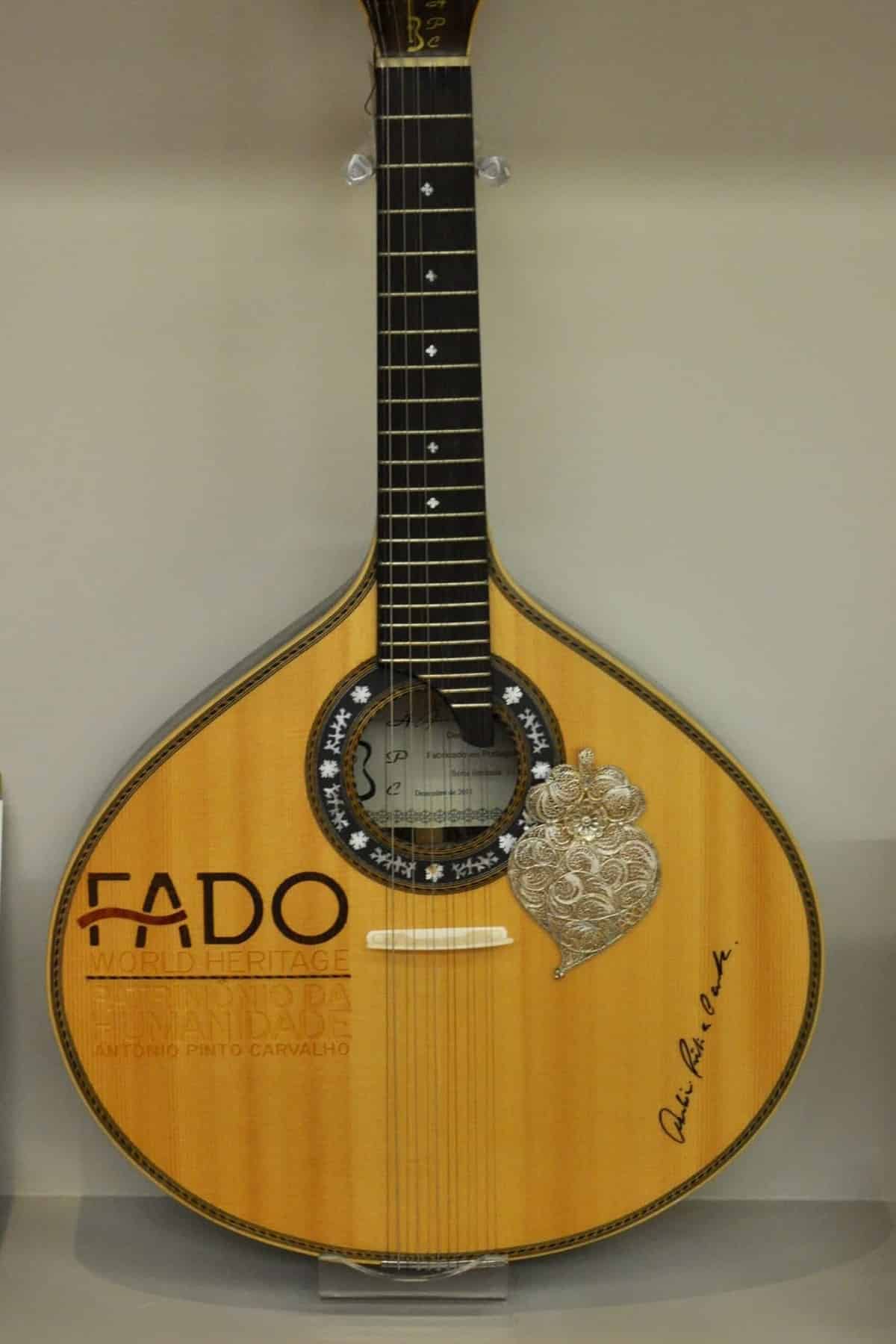 We had some good seafood meals -- prawns, cod, octopus--but they were good, not great. The Sangria, on the other hand, was fabulous! One of Lisbon's specialties is a codfish cake. These are similar to our crab cakes but made with cod and potato. The ones we chose were stuffed with Serra (sheep) cheese. Delicious!
We were only lost once more before leaving Lisbon. Confusion over the exact spot to pick up our leased car was solved with three phone calls and we were on our way north to the fairy tale village of Sintra.