Thinking of traveling to Nova Scotia on Canada's East Coast? Good decision! You're in for a treat!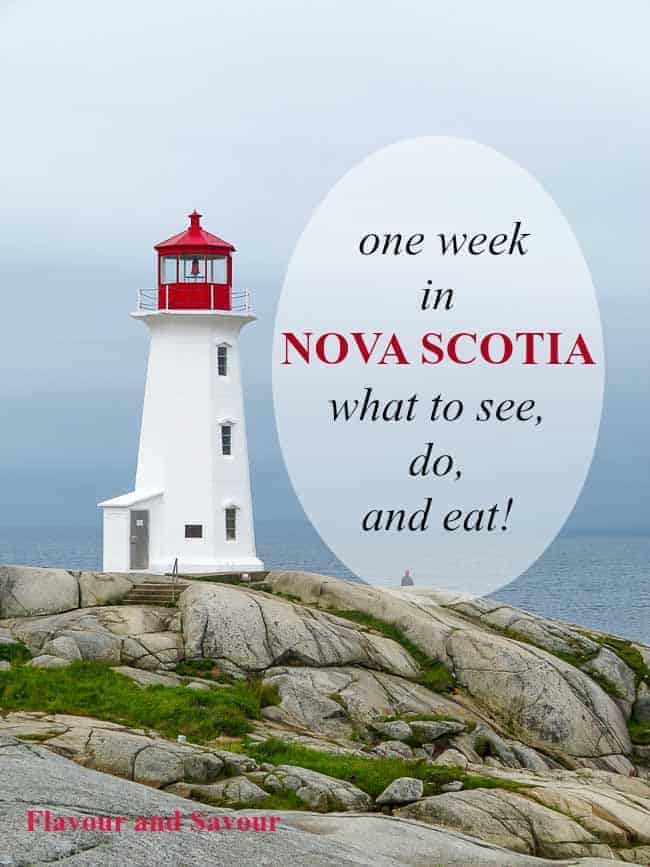 We recently traveled to Nova Scotia, one of Canada's scenic Maritime provinces. It was our first trip to the east coast of Canada and we were not disappointed! I'm sharing some photos of our one week in Nova Scotia--what to see, what to do, where to stay and what to eat.
If you've been considering traveling to Nova Scotia, maybe these images will give you a nudge to do so.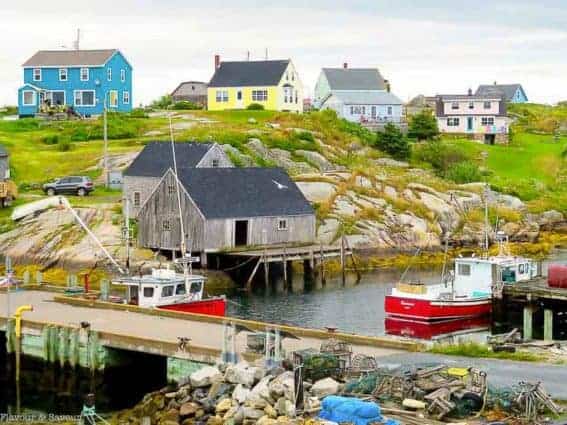 Picturesque fishing villages, spectacular Atlantic views, charming bed and breakfast accommodations in 17th Century inns, exciting Canadian history, and all the fresh seafood we could ever want: what could be better?
We started our trip traveling by ferry across the Bay of Fundy from St. John, New Brunswick to Digby, Nova Scotia. The ferry only operates once or twice a day, depending on the season, so plan your time accordingly. The trip was very comfortable but foggy, so we read, listened to live fiddle music, and had our first taste of Digby scallops.
Pretty as a picture Annapolis Royal
First stop in Nova Scotia? The pretty town of Annapolis Royal. We stayed at a B&B, had a fabulous meal at The Garrison House Inn, and watched the HMCS Acadia Sea Cadet Sunset Ceremony & Beating Retreat at the Fort Anne National Historic Site. The Candlelight Graveyard Tour comes highly recommended.
Unfortunately, a stuffy room, an uncomfortable bed and a lengthy fire siren (that apparently continues until ALL the volunteer firemen have arrived at the station) that went off at 2 a.m. and again at 5 a.m. resulted in a night with only 3 hours sleep.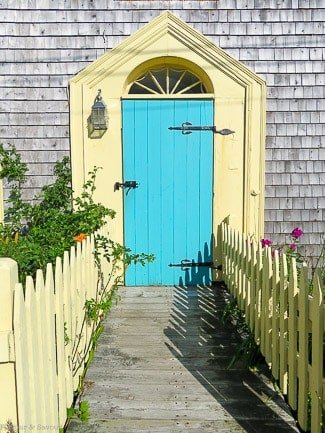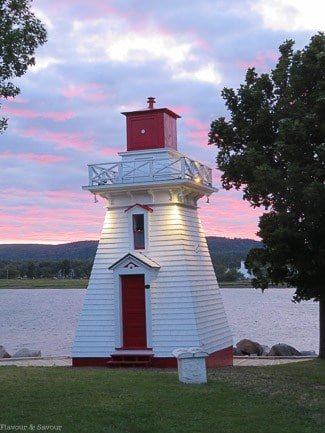 Friendly and Fascinating Lunenburg
I soon forgot about how tired I was, however, once we arrived in delightful Lunenburg, a UNESCO World Heritage Site! We checked in to the Ashlea House Bed and Breakfast and immediately felt welcomed.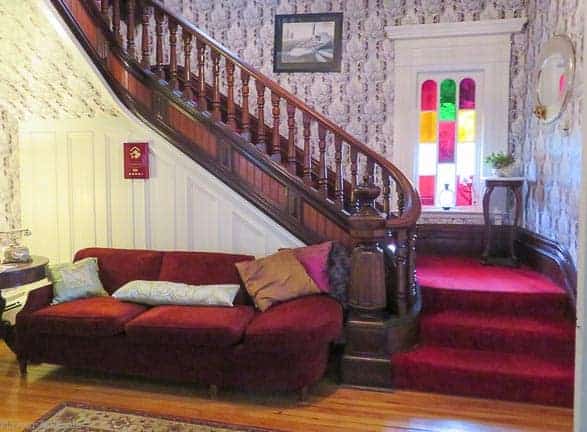 We could not have wished for more pleasant hosts.
They gave us a tour of their beautifully restored Victorian mansion (including the widow's walk), made sure we had directions and suggestions for things to see in Lunenburg, and even spent a long time with us after breakfast the following day helping us plan our next European vacation.
Mariana prepared a gourmet three-course breakfast which we enjoyed around the table with the other guests in the spacious dining room.


Lunenburg is the most colourful village I've ever seen! We toured the Fisheries Museum of the Atlantic, watched dory races in the harbour, and took part in the Tall Ships festival. Throughout our time there, we gorged ourselves on Atlantic seafood in the Rum Runner, the Fish Shack, and on the street.
This picture-perfect town is the home of the Bluenose and it's crammed full of interesting shops and galleries.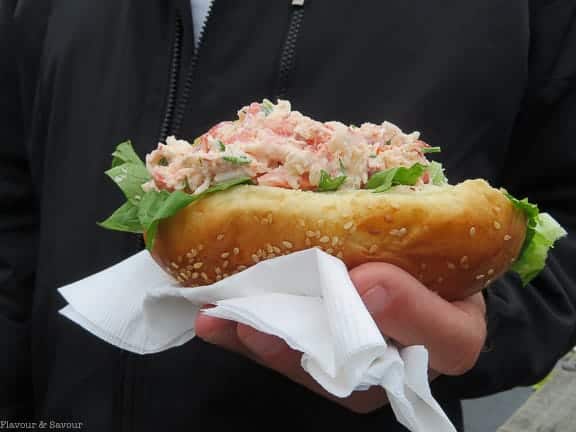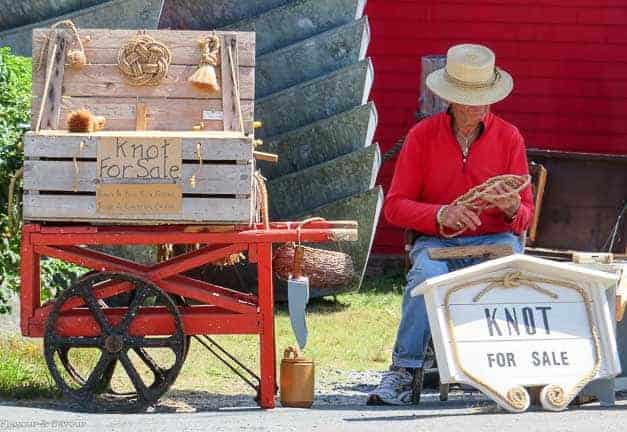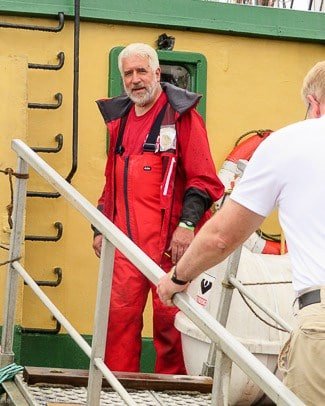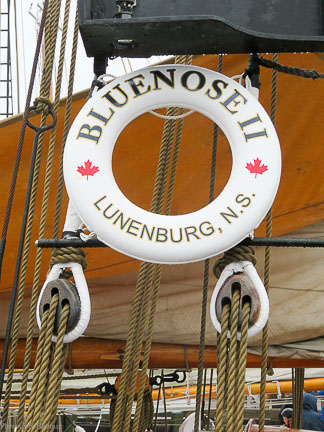 Beautiful Cape Breton
Our next stop was Port Hood, near Mabou on Cape Breton. We had planned to enjoy dinner and a ceilidh at the Red Shoe Pub, owned and operated by The Rankin Sisters, a Canadian musical family group, but we arrived too late to get a seat!
It didn't matter. The Clove Hitch Bar and Bistro served us up a feast of seafood chowder and haddock and chips instead.
The scenery in this area is spectacular and we had down-home friendly Cape Breton hospitality from Francis and Catherine at our bed and breakfast that day.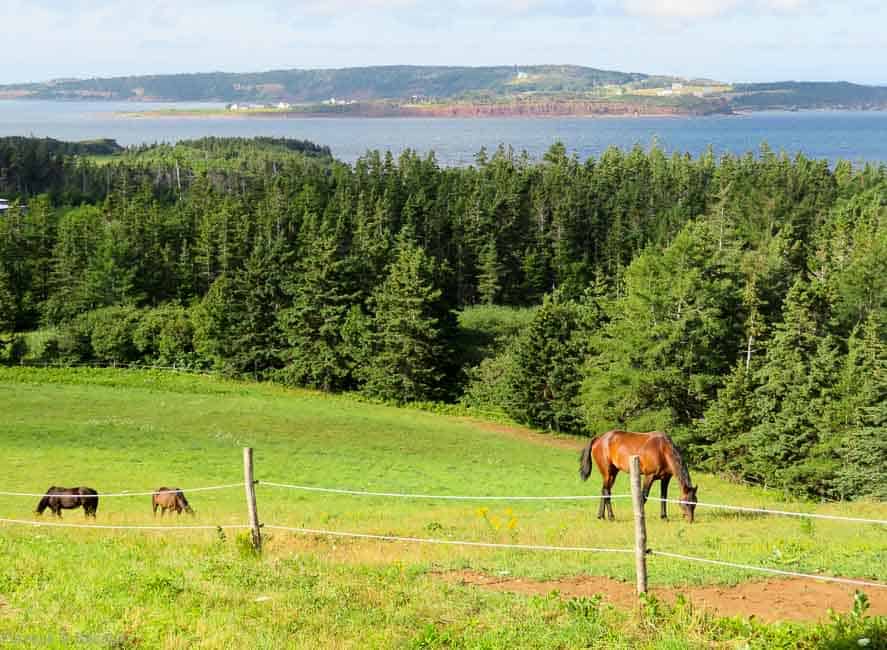 While we had heard and read about the spectacular views on the Cabot Trail, I don't think we were truly prepared for just how breathtaking it truly is! We took side trips to quaint fishing villages, hiked the scenic Skyline Trail in Cape Breton Highlands National Park, drove the rest of the Cabot Trail. We ended our time there with a wonderful meal at the Keltic Lodge in beautiful Ingonish.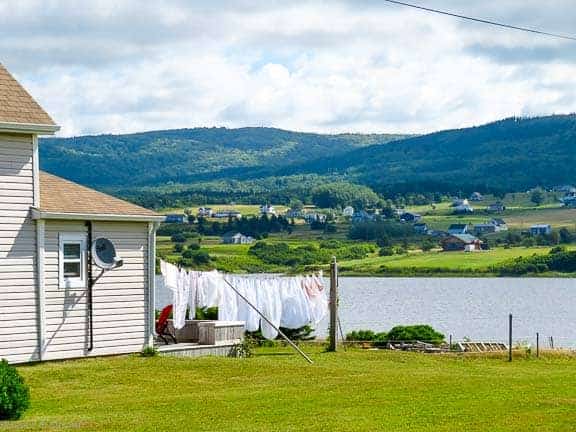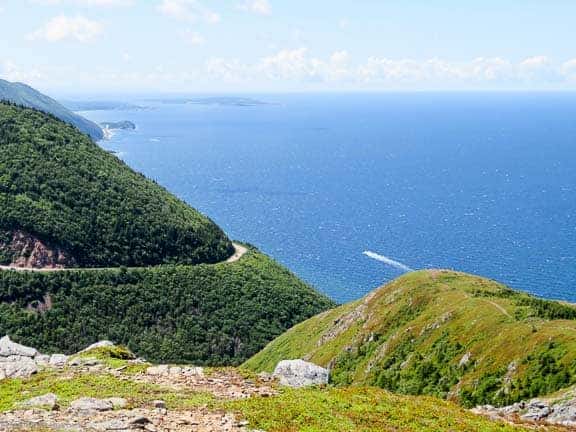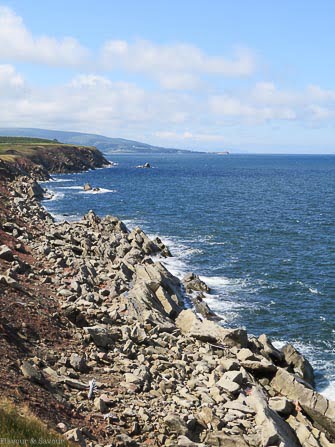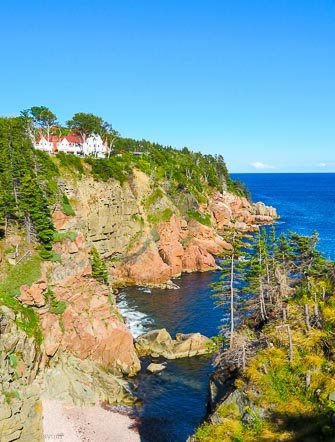 Baddeck and a traditional ceilidh
The following day, we traveled to Baddeck on Bras d'Or Lake, (which is actually an inland sea.) While we were not happy with our accommodation there, we did enjoy the small town friendliness. We spent several hours at the Alexander Graham Bell National Historic Site, learning that inventing the telephone was only one of Bell's many achievements.
After a feast of lobster and seafood chowder, we attended a ceilidh, complete with square dancing, step-dancing, and an old-fashioned tea with traditional oat cakes! We really felt that we were getting to know the real Nova Scotia at this point.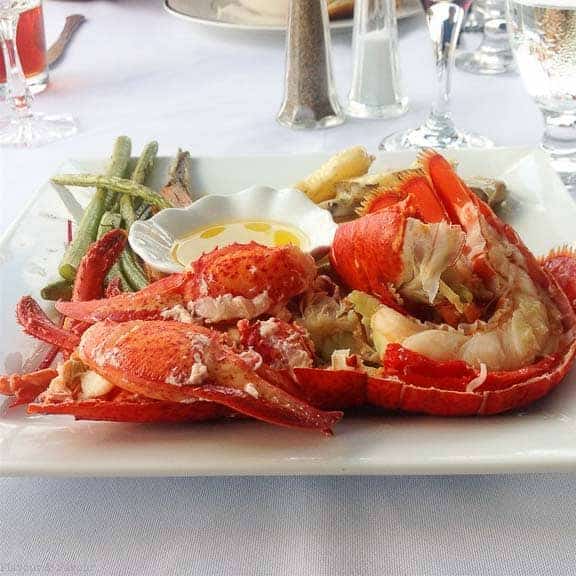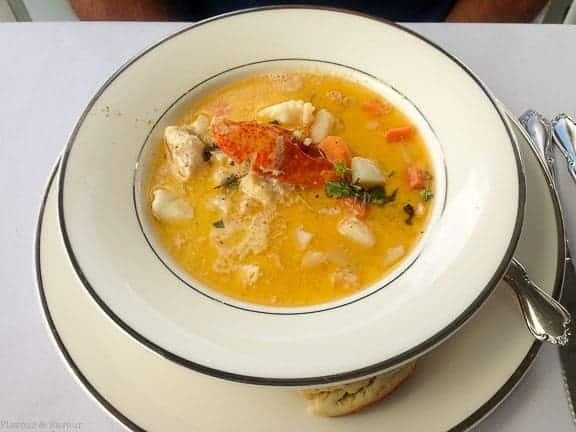 Historic Louisbourg
A side trip to the Fortress of Louisbourg National Historic Site gave us glimpses into the daily lives of the inhabitants of this 18th Century fortress. Actors clad in authentic costumes interacted with each other and with visitors too, providing lots of fun for kids and adults alike.
At lunch time, waitresses in period costumes served us freshly baked bread and small bowls of vegetable soup in pewter bowls with rustic spoons. We sat on wooden benches at long tables, shared with others, in our case, more friendly Maritimers. Too fun!
We could also fire a musket or a cannon or be prisoner for a day, if we were so inclined!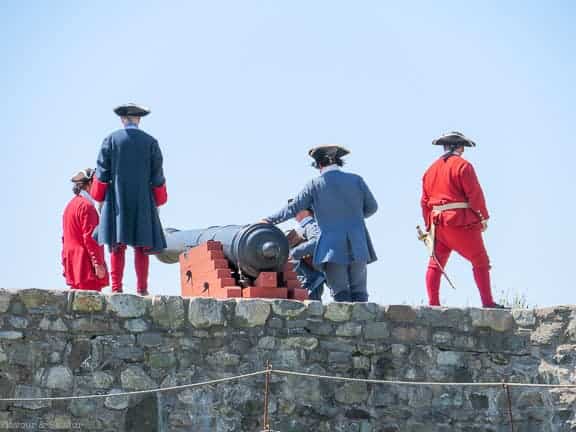 Wow! If you've made it this far, I'm impressed. The best is yet to come!
Halifax, the capital of Nova Scotia
From Louisbourg, we drove south to Halifax for its fascinating historic sites, like the Citadel, the Maritime Museum of the Atlantic, and Government House. We had more fabulous seafood meals at Salty's.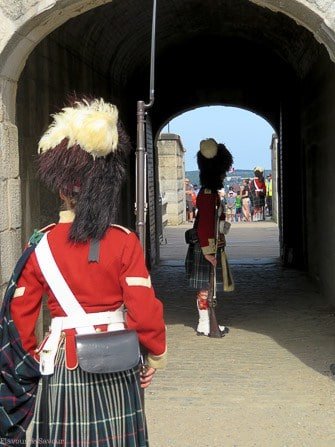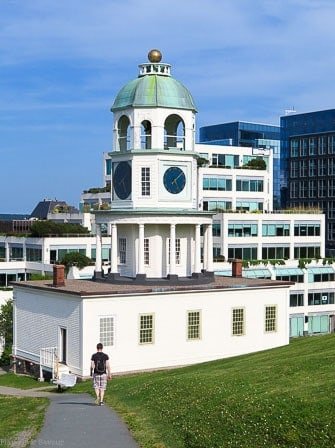 Halifax gave us our fill of early Canadian history, which was one of the reasons for going to Nova Scotia. We spent several hours in the Maritime Museum, learning about the Halifax Explosion and the wreck of the Titanic.
Seeing actual artifacts from both tragedies gave us a grim reminder of what the world learned from each. While the Titanic survivors went to New York, all who died were taken to Halifax. Pieces of the wreck that became flotsam are displayed in the museum, giving glimpses of what life must have been like on the luxurious ocean liner.
The Westin Nova Scotia's location, directly across the street from the Seafront Farmer's Market at the beginning of Halifax's harbourfront boardwalk was the perfect choice for us.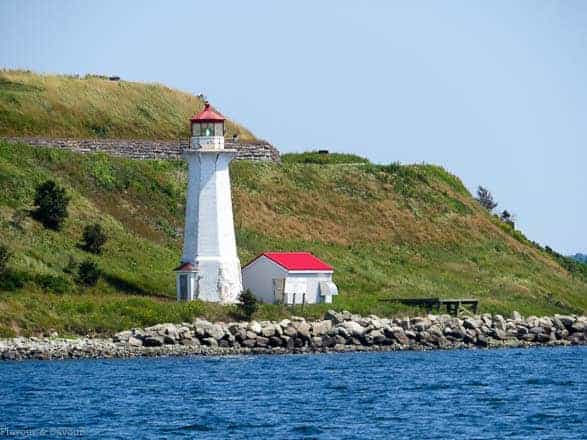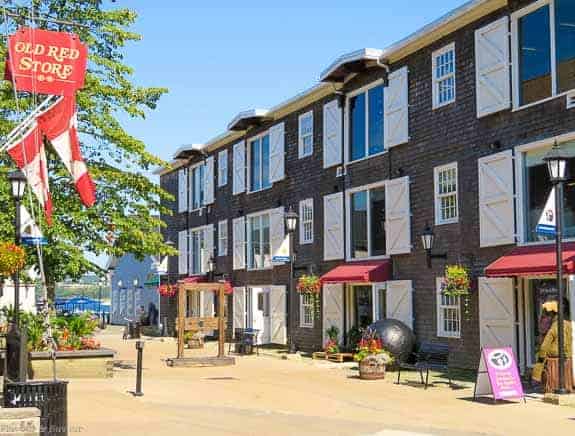 But we saved the best for last!
We took a side trip down the coast to see the Peggy's Cove region, the iconic lighthouse, and the small harbour. Before returning to Halifax, we found the stone memorial to the 1998 crash of Swissair Flight 111 at the entrance to St. Margaret's Bay. It's a somber reminder that 229 people perished that day.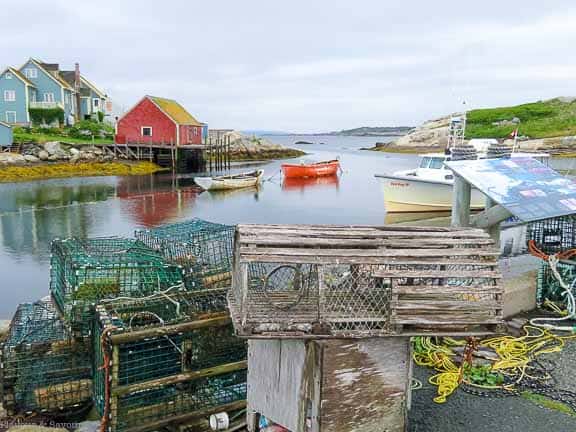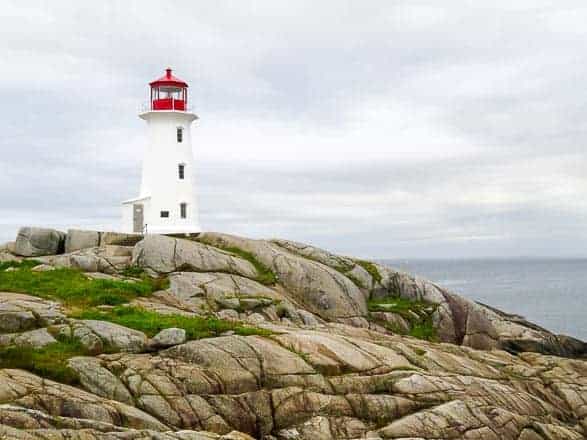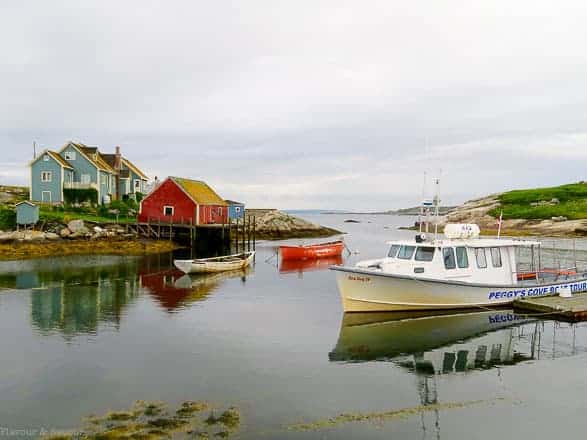 Where to eat in Nova Scotia
And if you want more suggestions for where to sample traditional foods of Nova Scotia, check out fellow Canadian blogger Ayngelina Brogan's post The 99 Essential Eats for Nova Scotia. You'll discover that Nova Scotia is so much more than lobster rolls!
Ready to go? Pin this guide for Nova Scotia--what to see, do and eat!