Your 15 Favourite Recipes of 2019 on Flavour and Savour!
It's a new year and a fresh start! While I'm looking ahead to creating new recipes and introducing new foods into my diet in 2020, it's always fun to look back at last year's favourites.
I've rounded up 15 favourite recipes from 2019. These are the ones that you loved the most, and not surprisingly, many are also recipes that I made several times myself throughout the year. All are, of course, gluten-free.
Looking at the list, it's easy to see why these were chosen by you and by me! We both love recipes that are healthy, but still delicious. And glancing down the list, you'll see another reason.
We're busy! These recipes are all quick and easy to make.
Take a look and see if your faves made the list.
So, in no particular order, here are–
OUR FAVOURITE RECIPES OF 2019 FROM FLAVOUR AND SAVOUR!
Pin these to your Pinterest Boards to save for later.
1.Hearty Vegan Sweet Potato Corn Chowder
"So great to find a vegan alternative to corn chowder that still delivers that creamy texture, without the cream. The combination of flavours here is completely timeless and endlessly satisfying." YL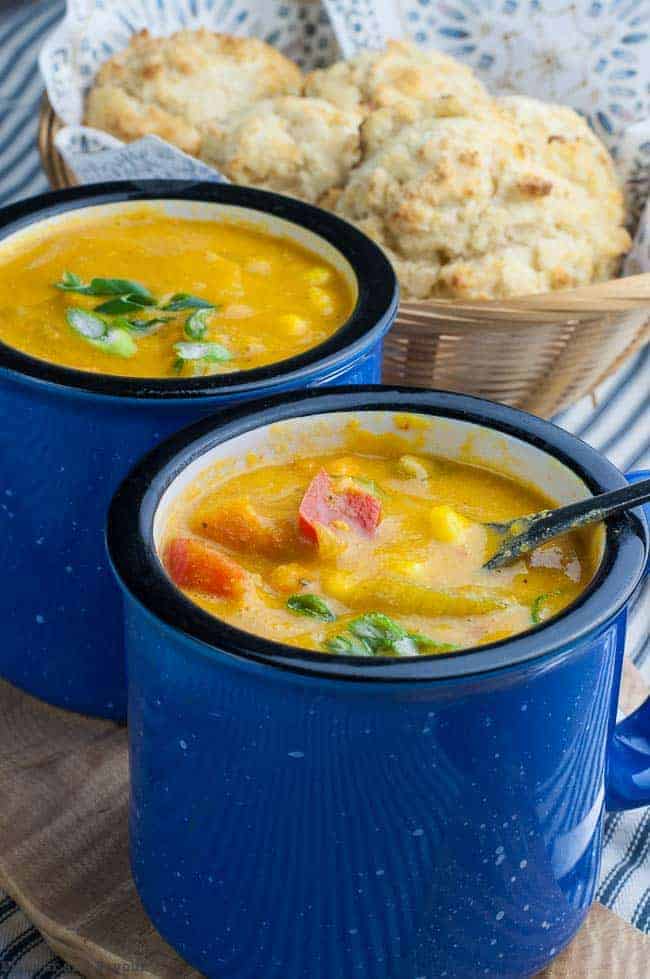 2. Crunchy Cabbage Coleslaw with Sesame Miso Dressing
"Tonight's fare for family will include one of your sheet pan dinners (not sure which one yet!) and this mayo free coleslaw. Can't wait! Thanks, Elaine." JB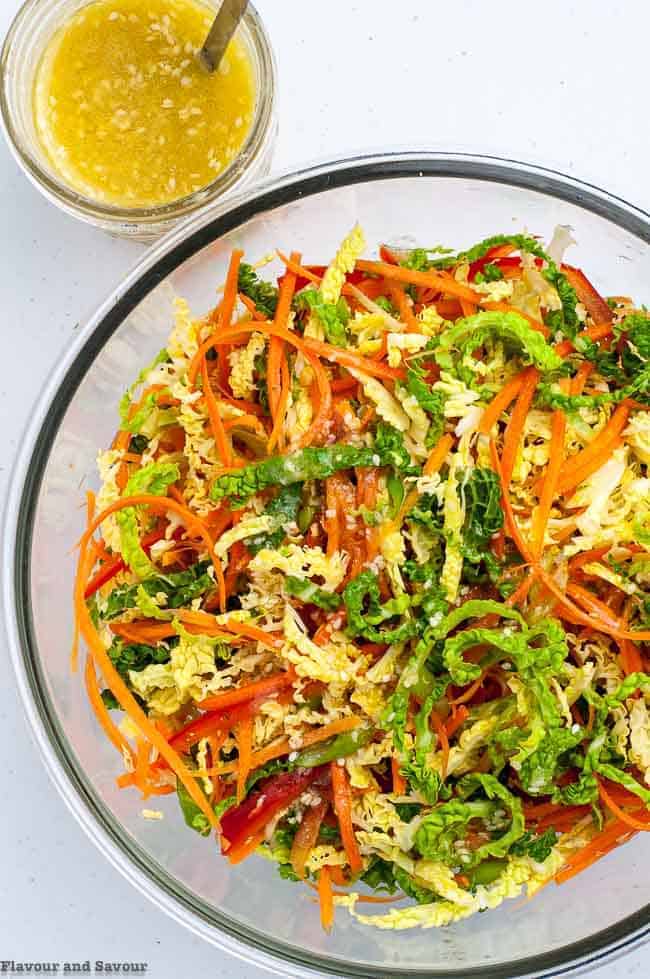 3. Instant Pot Vegan Chipotle Chili
"We don't follow a vegan diet but we loved this recipe! We loaded it up with avocado, chips and cheese. It's our new favorite chili recipe." Jeff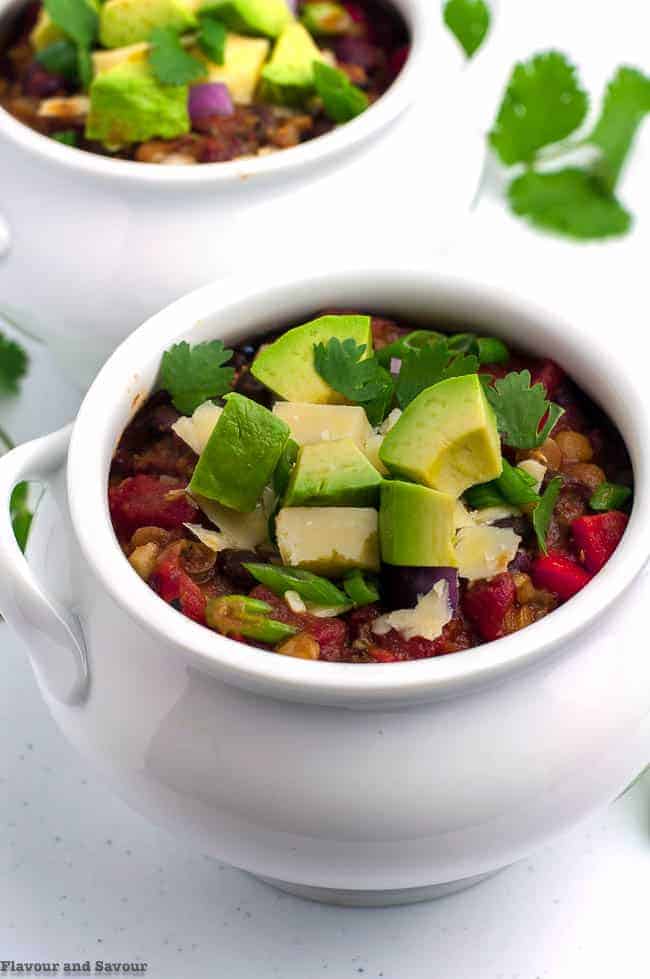 4. Japanese Chicken Stir-Fry with Broccoli
"Yum! Broccoli and chicken are my favorite… and that marinade? Oh. My. Gosh. Yaaaas! "JV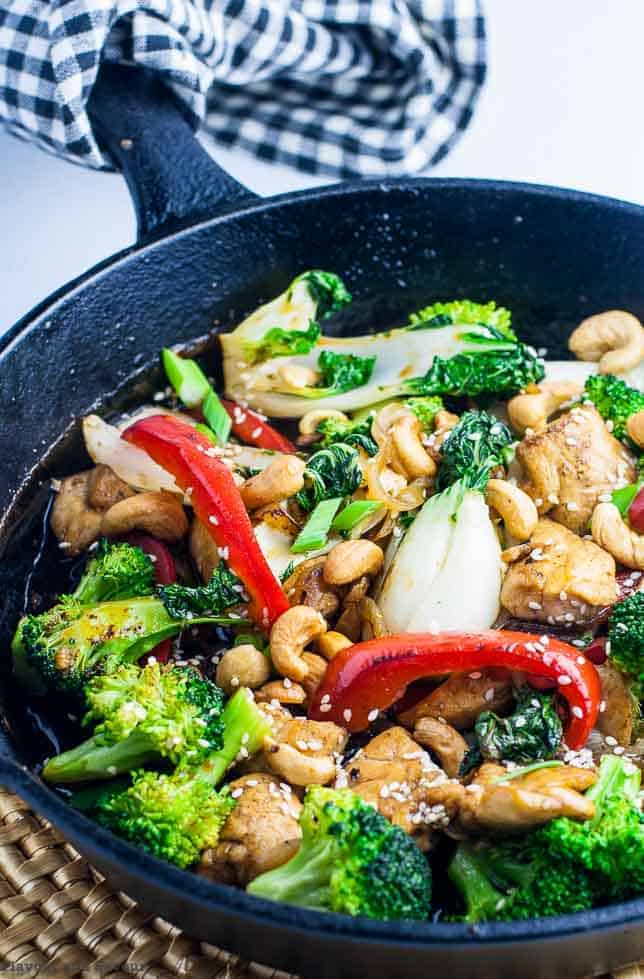 5. 4-Ingredient Peanut Butter Cookies
"You're right. These are super easy and really good. I'm going to make them with almond butter next time, just for a change." Diana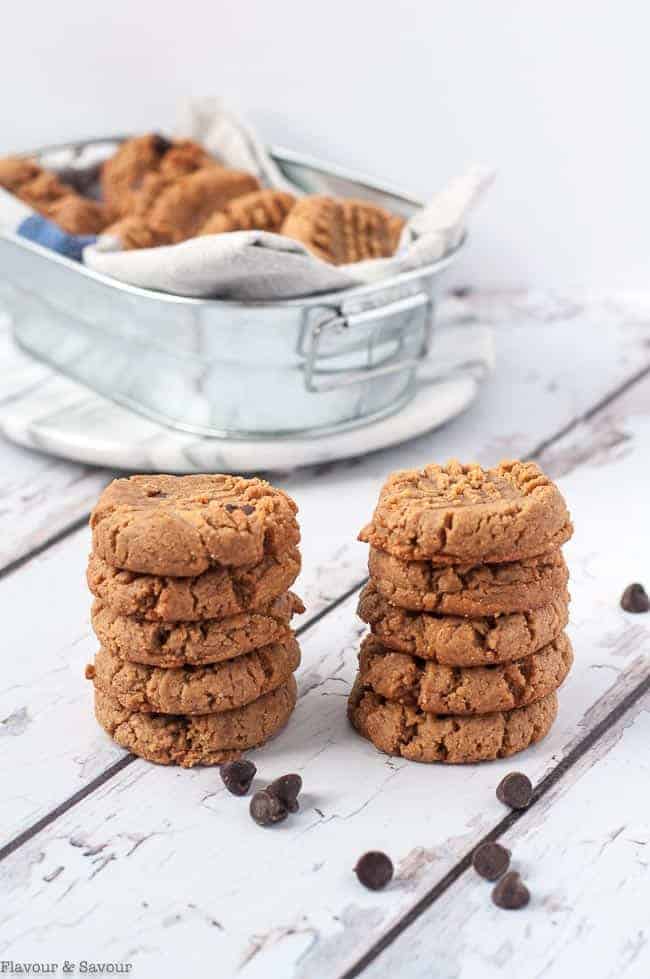 6. Shepherd's Pie with Mashed Cauliflower Crust
"I just want to let you know that this Shepherd's Pie has become part of our regular meal rotation. Everyone likes it and I like that it has lots of veggies in it. Thanks for a great recipe." Diana
7. Blackberry Balsamic Grilled Chicken Salad
"That dressing is to-die-for! I made this for my in-laws on the weekend and they LOVED it ! Thanks for another great recipe! 5 stars!" Dee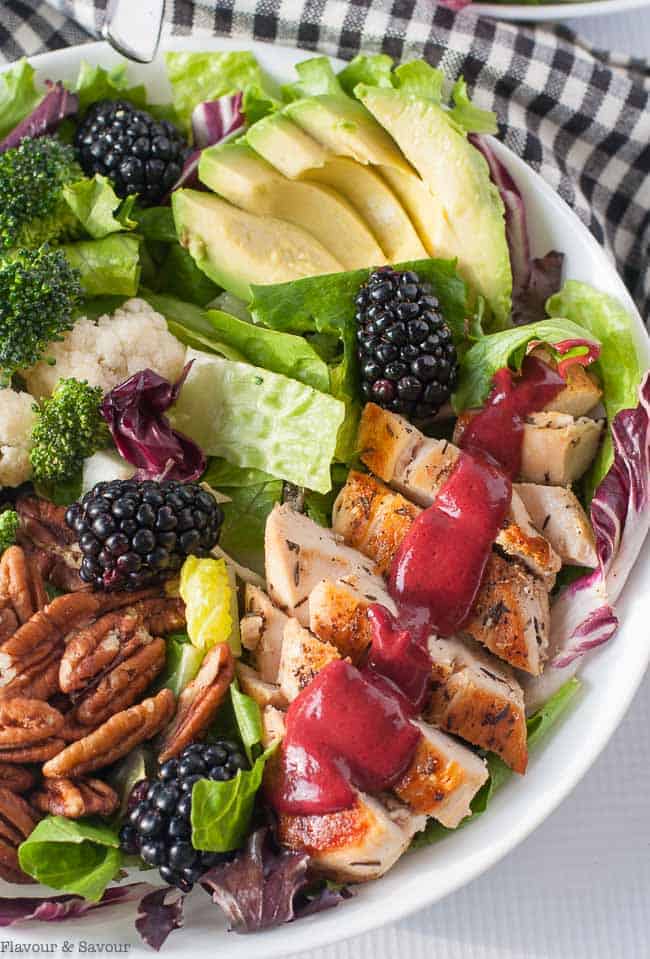 8. Crunchy Thai Noodle Salad
"This is so perfect and delicious and crunchy! I'm in love with cold salads like this, especially when they're this substantial. The summer here in NC can get pretty damn toasty (that's an understatement). Sometimes it's too hot to eat! So things like this are perfect."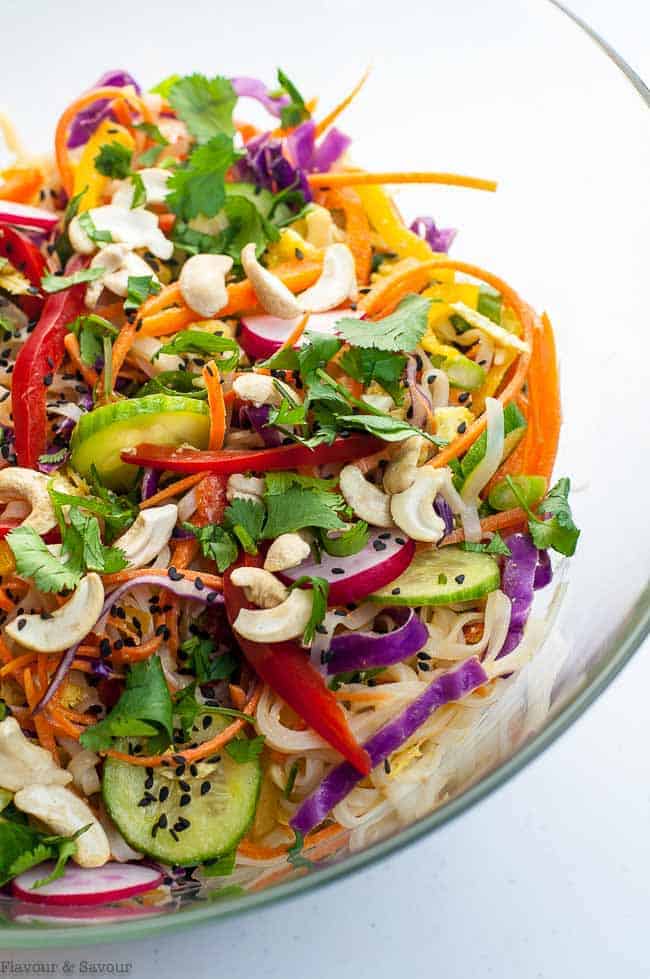 9. No-Bake Cherry Almond Cheesecake
"These are adorable!!! And easy too. I love a simple dessert and making them in the little jars is perfect for spring baby and bridal showers. Thanks!!!" S.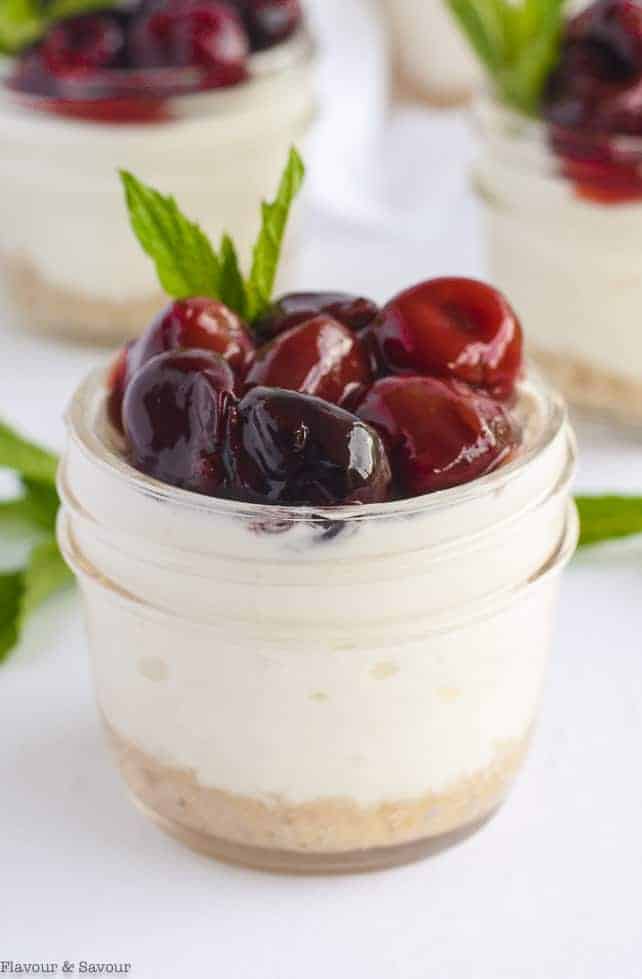 10. Grilled Cajun Chicken with Zesty Quinoa
"I've made these on repeat all summer long! They're just so easy once you mix up the Cajun seasoning spice mix. My family LOVES this recipe. So darn good. 5 stars!" Paula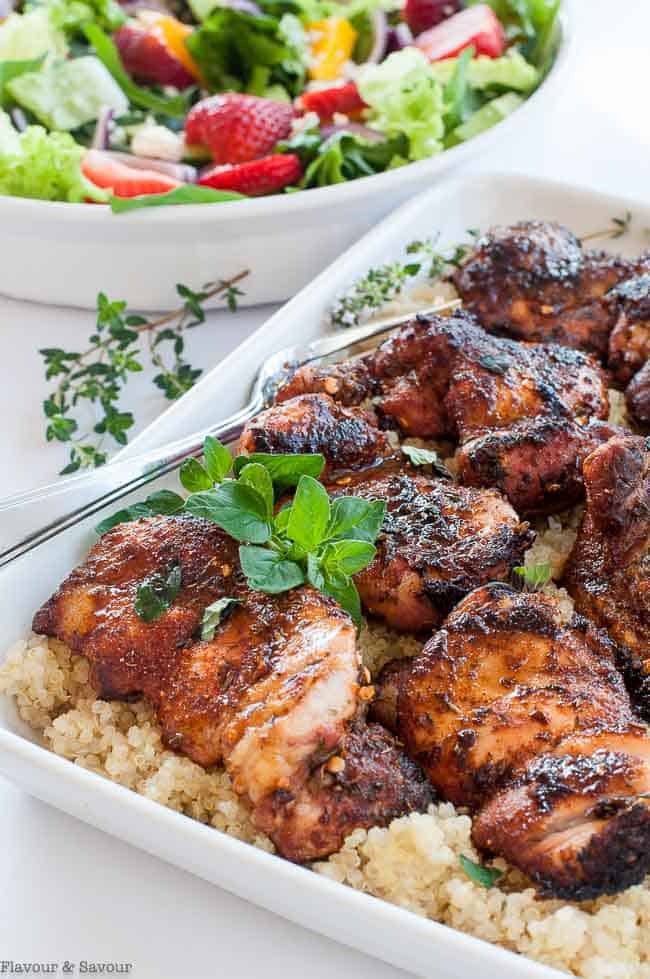 11. Honey-Dijon Broccoli Salad with Cranberries and Sunflower Seeds
"I took this salad to our monthly potluck dinner and got lots of compliments. Delicious dressing and a nice change from the old standby recipe with mayonnaise!" Dee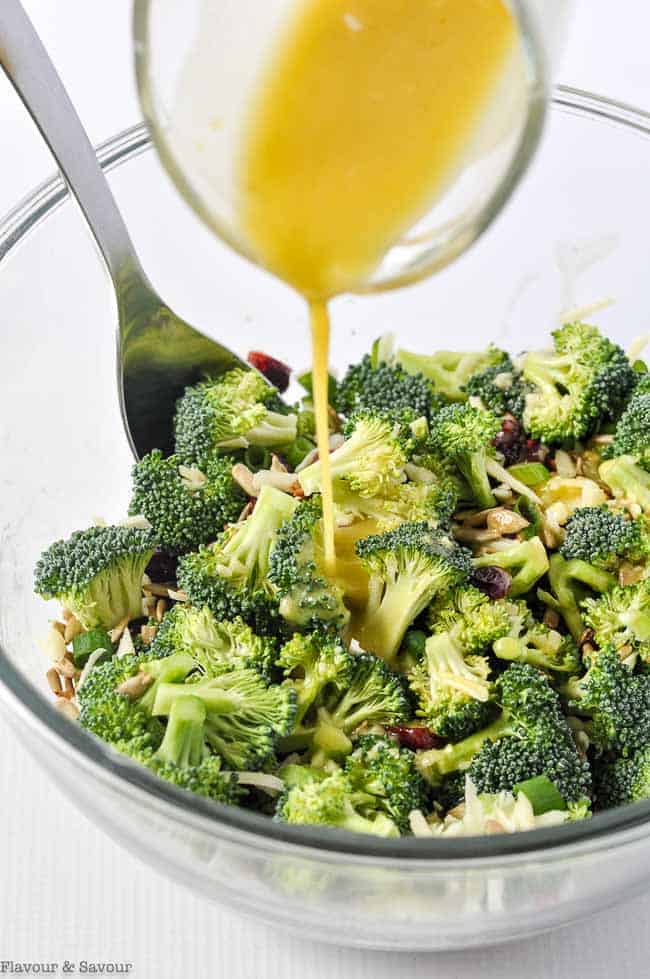 12. Salmon Patties with Creamy Lime Sauce
"This is a "keeper" recipe. I took your suggestion and made them as small appetizer patties. That lime dip was a hit!"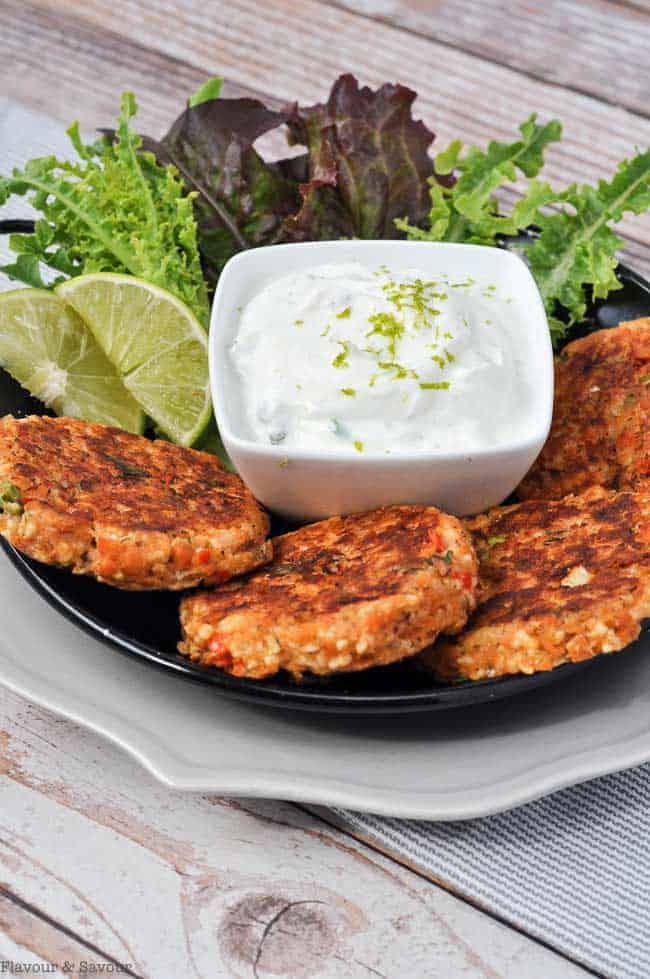 13. Chai-Spiced Roasted Pear Oat Muffins
"Delicious! I made them just as the recipe was written and they turned out beautifully. Love that chai spice!" Dierdre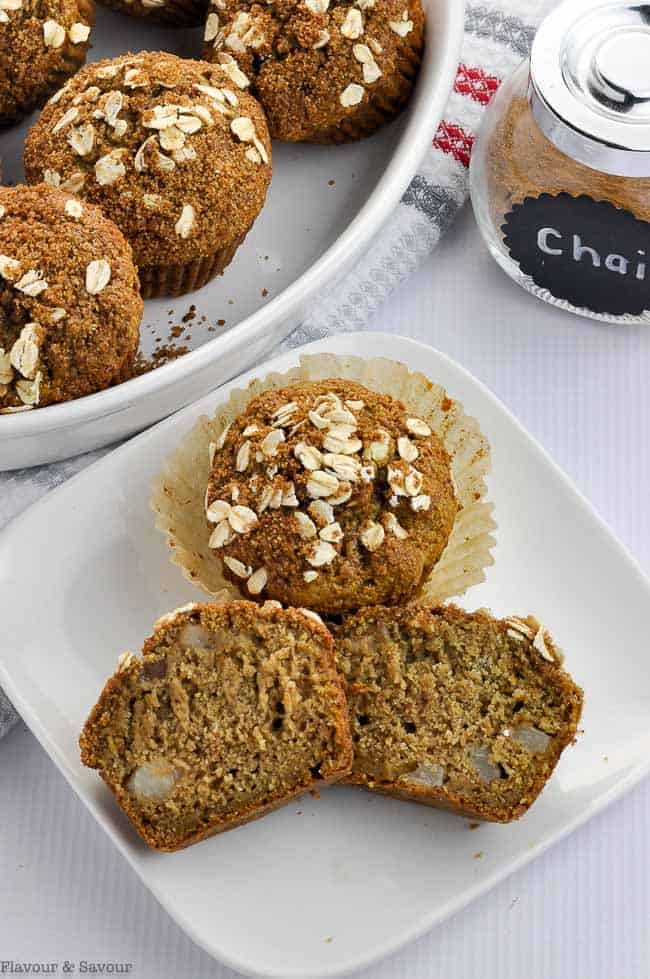 14. Pistachio-Crusted Salmon
"Great with swordfish, just do it on the grill on tin foil. 4 minutes per side." Nancy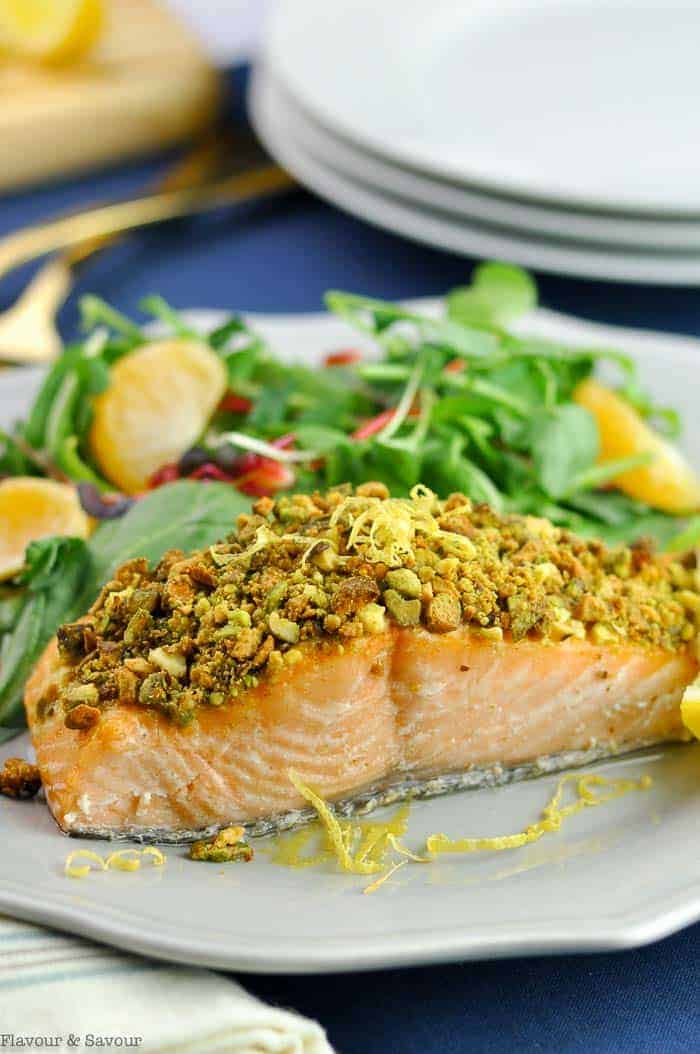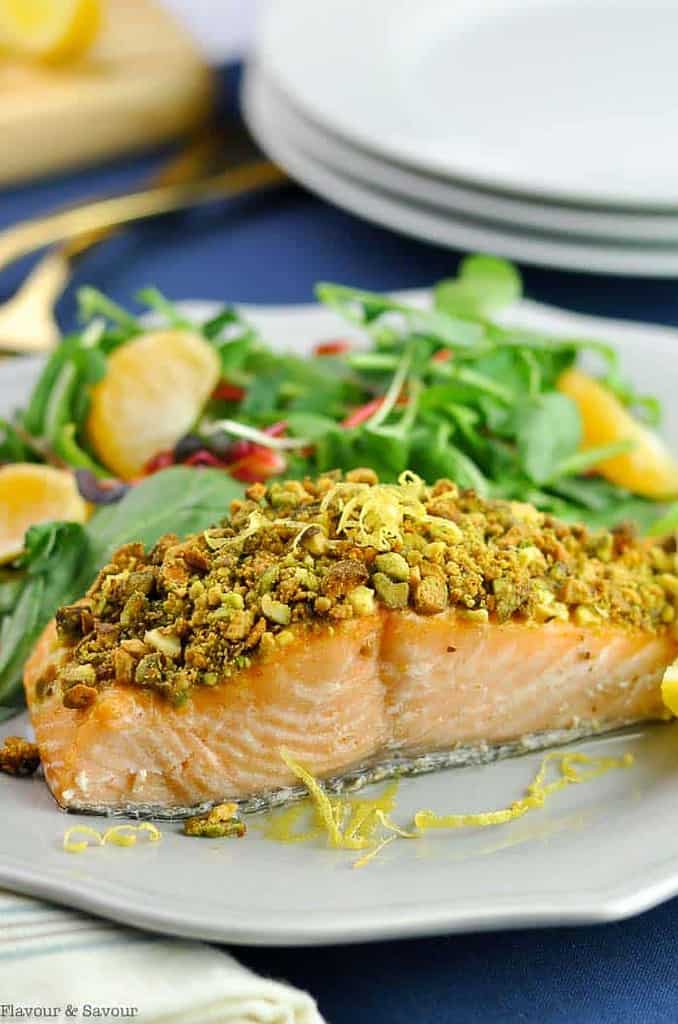 15. Orange-Cardamom Almond Flour Cookies
"Delicious and gluten free!! Love that I can make these ahead of time. I doubled the recipe to have some frozen dough in the freezer for later in the holiday season. I think I'll do some without chocolate too — just a tasty shortbread!" Laura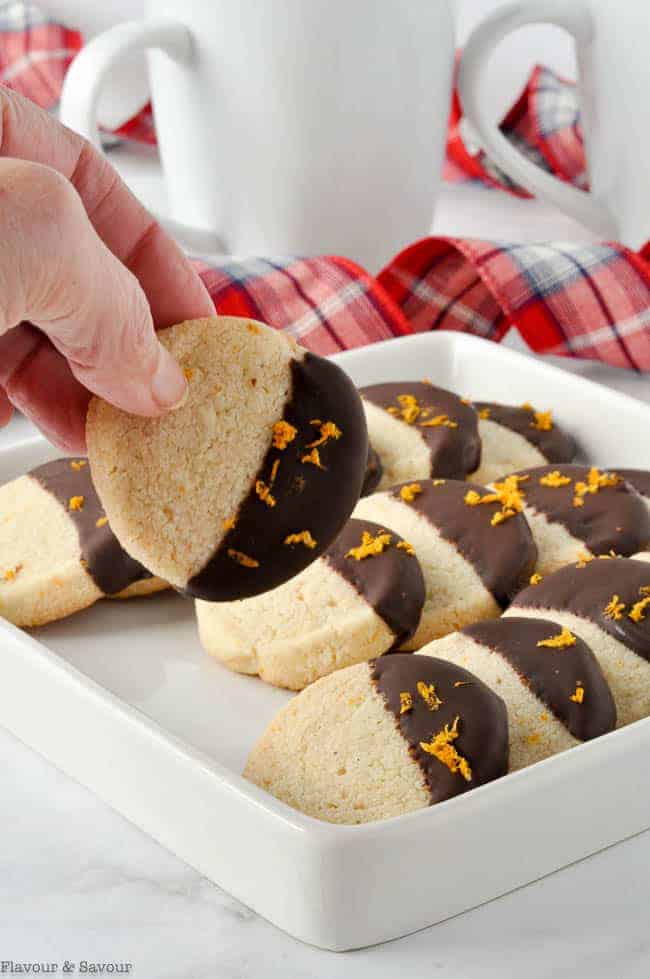 As always, thank you so much for supporting my blog, making my recipes and letting me know which ones were a hit in your home! I love hearing from you. Receiving your comments makes my day!
If you're new here (welcome!) a good place to start looking for new ideas is in my Recipe Index. Here you'll find my recipes sorted by categories.
What type of recipes would you like to see more of in 2020? Please let me know in the comments below. Which were your favourite recipes of 2019?
Here's a look back at readers' favourite recipes from previous years.
This post may contain affiliate links. If you click on any of the affiliate links and make a purchase within a certain time frame, I'll receive a small commission. The third party pays the commission, not you. I am a participant in the Amazon Services LLC Associates Program. It's an affiliate advertising program designed to provide a means for me to earn fees by linking to Amazon.com and affiliated sites.