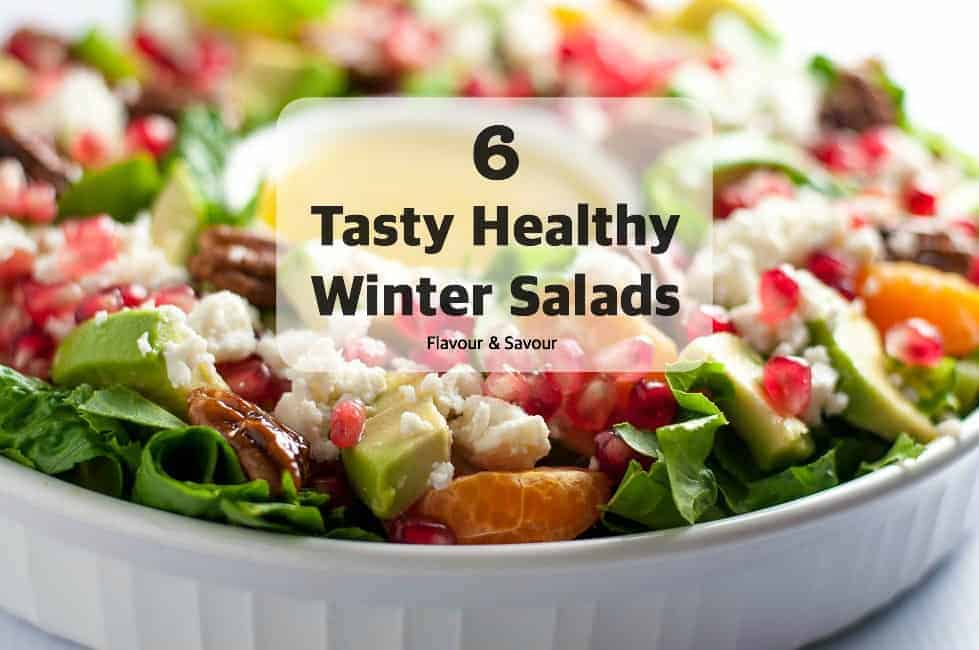 I've collected half a dozen of my favourite healthy winter salads here on Flavour and Savour to share with you here!
Do you find yourself eating fewer salads in the winter months than you do in the summer? Creating a salad in the summertime is easy for me. I make a quick trip out to the garden, pick some fresh greens and vegetables and toss them with a little oil and vinegar. Healthy winter salads take a little more ingenuity when local greens aren't available. But putting together salads with seasonal fruits, winter vegetables and nuts can result in some exciting creations.
Here are six of my favourite healthy winter salads.
Here's a festive salad for any winter meal! Serve it as a holiday wreath at Christmas time.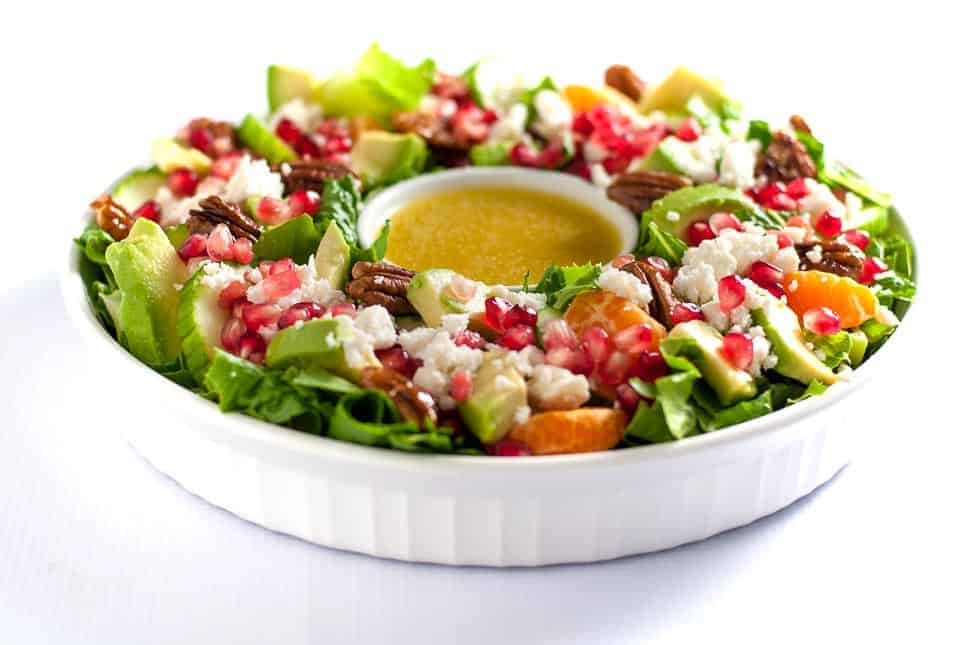 This healthy salad combines slightly sweet pears and aromatic fennel. It's quick to make and goes well with any fall or winter meal. I love the subtle colours in this crisp salad, too.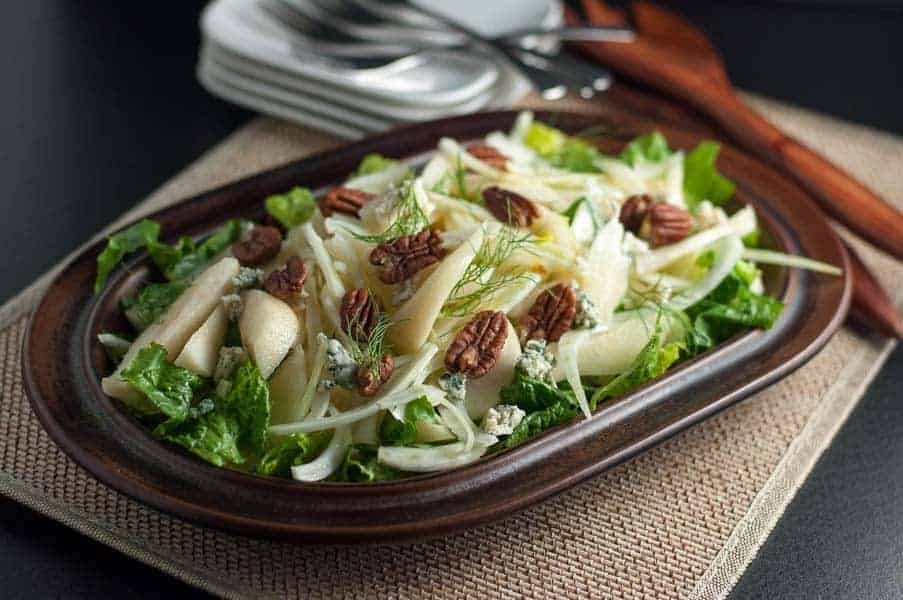 This one is a colourful medley of crisp pears, crunchy vegetables, sweet cranberries and tangy blue cheese, all on a bed of fresh romaine. A great salad for potluck dinners. Substitute your favourite cheese if you don't care for blue cheese.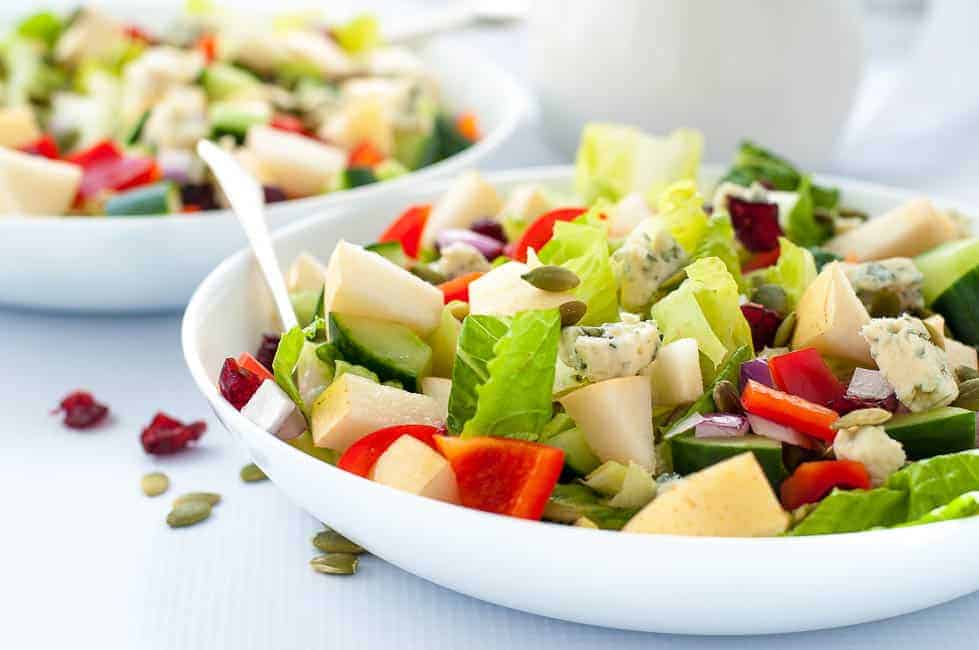 Here's an updated classic Spinach Salad. It's dressed with a dairy-free creamy avocado dressing to add a light, bright touch to a favourite recipe. A skinnier version of the classic recipe!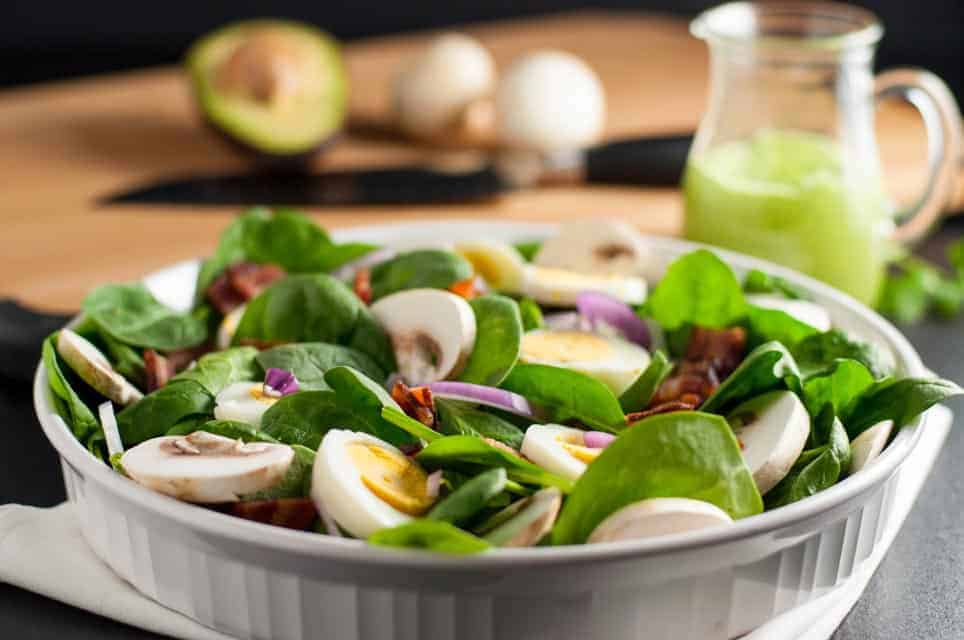 This Winter Citrus Salad combines sweet oranges, fresh mint and spicy arugula. It's topped with tangy cheese and flaked almonds. It's like a work of art on a plate! It was actually a lot of fun to assemble.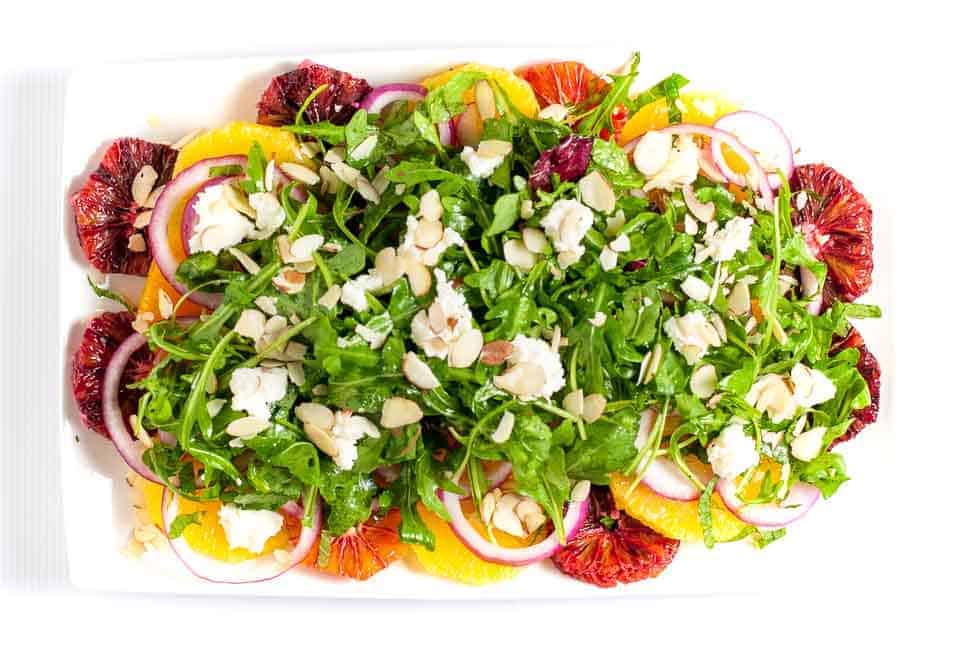 While I usually serve bok choy lightly steamed, it's delicious raw in this bright salad made with oranges and Asian pears. And . . . that dressing!!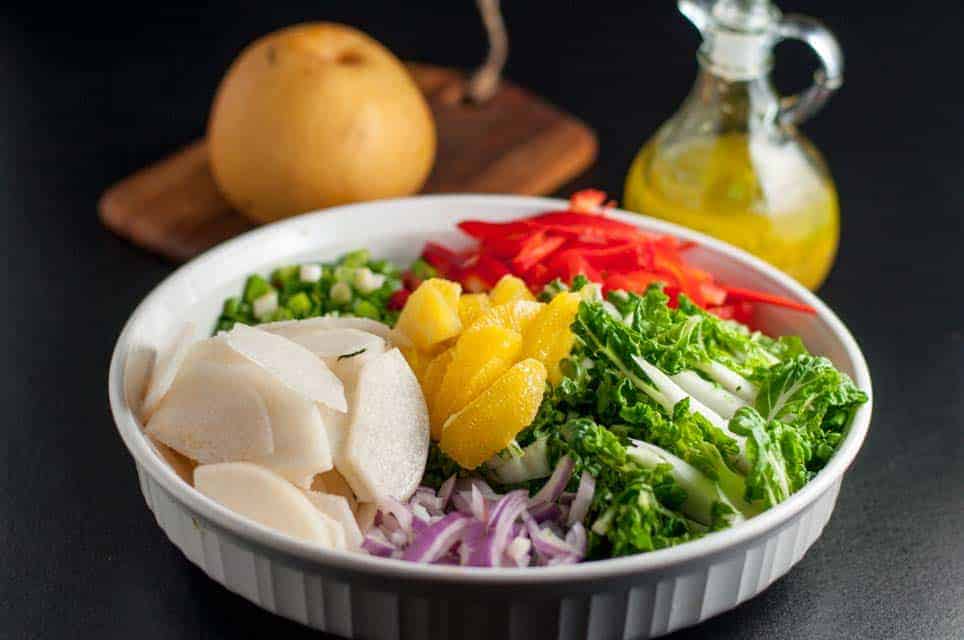 Need more salad ideas? Find more of my healthy salad recipes here.