Earlier this week during a fabulous dinner with friends, our hostess admitted that she had felt intimidated inviting me for dinner. Needless to say, I was surprised. I immediately resolved to set the record straight! Just because I am a food blogger does not mean I don't have my share of food disasters. I'm just really lucky that Denis will pretty much eat anything without complaining, because, let me tell you, there have been some epic food fails this year.
Here is a sampling of some of the food that never made it to the blog: my Top 10 Food Disasters of 2014.
1. Gluten-Free Peach Crisp
My quest to perform gluten-free makeovers on all my favourite foods has had some success and a fair share of failure. This was one of them. Peach CRISP it was not. It quickly turned into Peach Mush. There are still a few jars of this at the bottom of my freezer. Don't ask me why I'm keeping them.
2. Zucchini Chips
These zucchini chips were all over Pinterest last summer. They tasted good, but only for first 15 minutes after they came out of the oven. After that? Greasy, oily and limp. I would make them again, but only if I knew they were to be eaten immediately. Sometimes Pinterest lies.
3.Black Bean Pasta with a bunch of veggies on top

The pasta itself was actually quite good, but what was I thinking by just loading vegetables on top of it? It was crying out for sauce. I think I rescued this dish by topping it with Romesco Sauce.
4. Mystery Cocktail

What was that? And what is that stuff floating in it? It may have been a sorry attempt to make a peach mohito, but I can't remember. Maybe it was a first attempt to make Peach Sangria. Dunno.
5. Mystery Cocktail #2

This drink. What was THAT? Honestly, it looks like a chunk of bacon floating in there. I can tell by the background that it was on the boat. And why is one person getting a lot more than the other?
6. Chanterelle Tacos

Now these, on the other hand, were really, really good. We foraged for these chanterelles ourselves (thanks Ron) and made these tacos. They never made it to the blog because the picture was so crappy and the following day I couldn't remember all the ingredients I had put in them. Try to imagine taking a photo of soft tortilla shells that won't stay upright. It looks like I attempted to hold them together with toothpicks and parchment paper, but I think I just abandoned the idea of the photo and stuffed them in my mouth instead. Winning dish, failed photo.
7. Pumpkin Waffle Pops

These waffle pops had to be the biggest fail of all. I thought they would be cute for the kids. Even though I'm not a pumpkin fan, I decided to jump aboard the Food Blogger Pumpkin Bandwagon in the fall and make these gluten-free pumpkin waffles. Let's just say the owl's expression says it all. WHAT was I thinking? Not good. Tough, chewy, and tasted like pumpkin. Yuck.
8. Turkey Dinner in Kona

While vacationing in Hawaii in November, we cooked a turkey to celebrate US Thanksgiving. We had no plans to do so, as we had already celebrated our Canadian Thanksgiving earlier in October. However, who says, "No thanks" to a free turkey? Not this girl. Safeway in Kona gave out free turkeys with orders of $100 or more. Our only near disaster was trying to find a pan large enough to cook it in. After spending a morning scouring several stores in Kona, (and wasting our valuable swimming time), we finally found one at a small out-of-the-way hardware store. This turkey was one of those with the plastic button that pops out when it's done, something I avoid at all costs here at home, but hey, it was free. Andrea stuck a plumeria blossom in it to cover up the hole. The turkey turned out just fine, unlike my Christmas dinner turkey this year which was still pink and gross-looking just as everything else for the dinner was ready. Needless to say, there is no photo of that one. It will simply remain etched in my mind as a bad memory.
9. Very Odd Centrepiece

Hmmm. This funky carrot centerpiece must have been my attempt to be overly creative with one of those weird carrots from the garden. Fail.
10. Peppermint Hot Chocolate Sundae

Do I even have to admit I made this? It was peppermint hot chocolate (which was deliciously luscious), but why did I decide to plop ice cream on top? And would you really want to drink it out of a Mason jar? Please note that is the expensive coconut milk ice cream on top. Please also note that I wasted two kinds of pricey ice cream. There's both chocolate and vanilla making a melty mess all over my white tablecloth.
So there you have it. Just ten of my food fails this year. I'm not ashamed to admit them because every one of them taught me something. I'm excited about new plans for this blog in 2015 and I'm loving learning more about cooking and blogging every day. To those of you who have subscribed to my blog, "liked" my Facebook page, left comments on this blog or on my FB page, shared my posts, emailed a recipe, followed me on Instagram or Pinterest or told me that you've made one of my recipes, thank you! You make me want to work harder and improve my skills . . . and avoid more disasters! Happy New Year to you all.
P.S. Get this. I was just looking at the statistics for my blog for 2014. Of these Top 5 Most Viewed Posts, 3 of them were chocolate!
Roasted Carrots with Honey-Mustard Glaze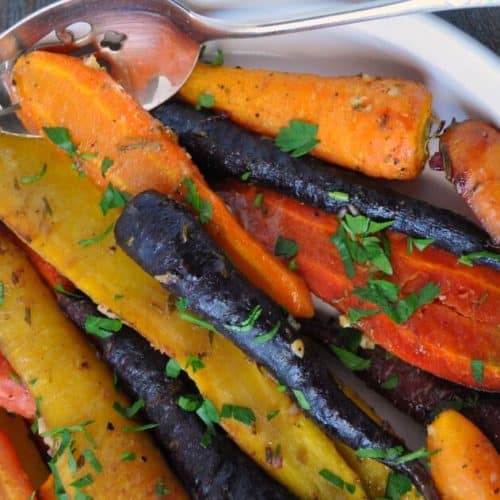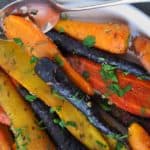 Dark Chocolate Peanut Butter Cups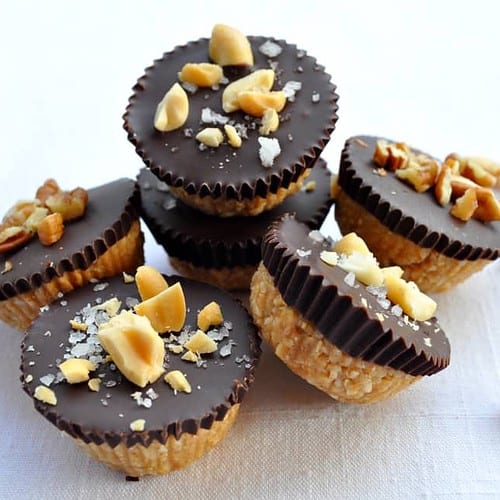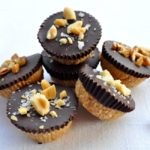 Salted Dark Chocolate Bark with Pumpkin Seeds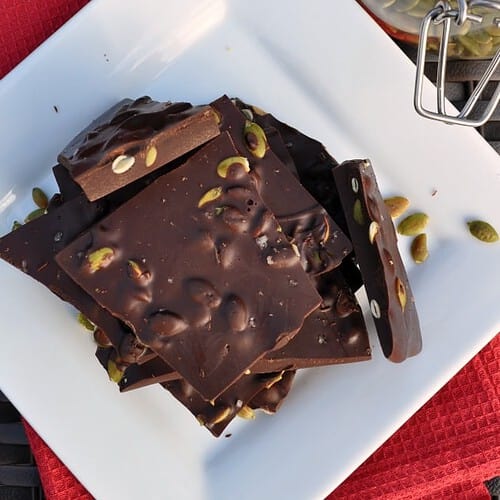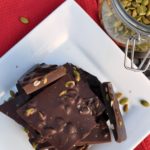 Crock Pot Sticky Chicken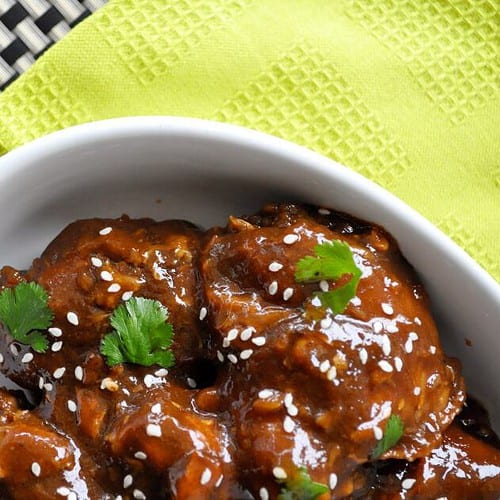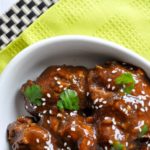 Chocolate Cherry Bliss Balls