Have you ever dreamed of traveling in the heart of Tuscany?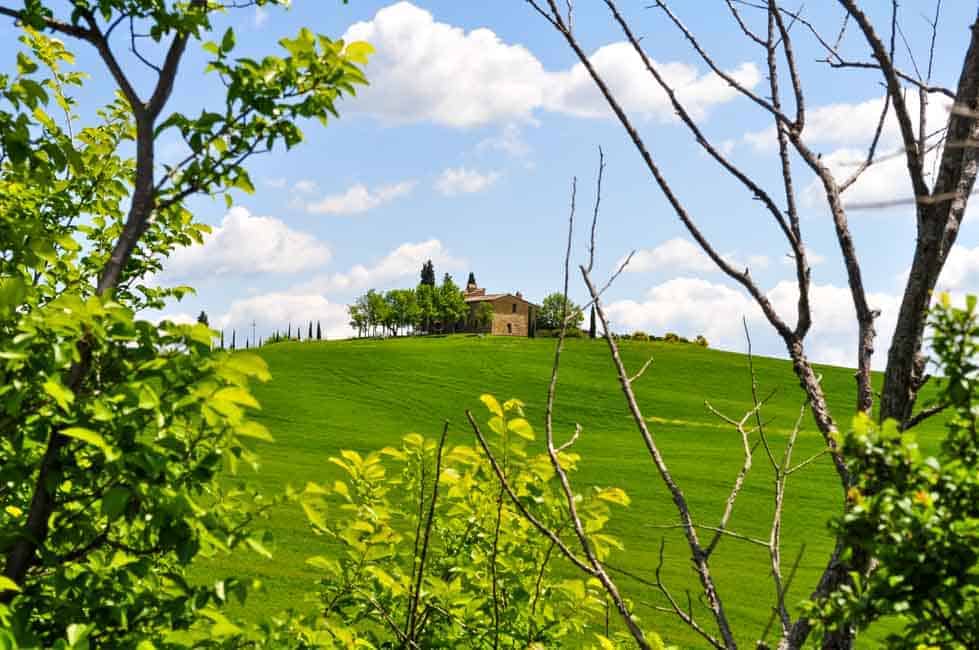 Make it a reality! Traveling in Tuscany is on many peoples' bucket list, and for good reason!
Rolling vibrant hills dotted with stone farmhouses, cypress-lined driveways, tiny towns perched on the peak of steep hills, cobblestone streets, and outdoor cafés: this is Tuscany. In real life, it's every bit as stunning and romantic as popular novels describe.
If you're planning a trip to Italy, the Big Three: Rome, Florence and Venice are probably on your must-see list. But once you're finished with the crowds, the cathedrals and the craziness of those busy cities, the Tuscan countryside is a perfect place to head.
Here, traveling in the heart of Tuscany, you'll find parts of the storybook Italy you've dreamed of: world-class wines, rustic wholesome food, and warm, welcoming accommodation in sunny agritourismos.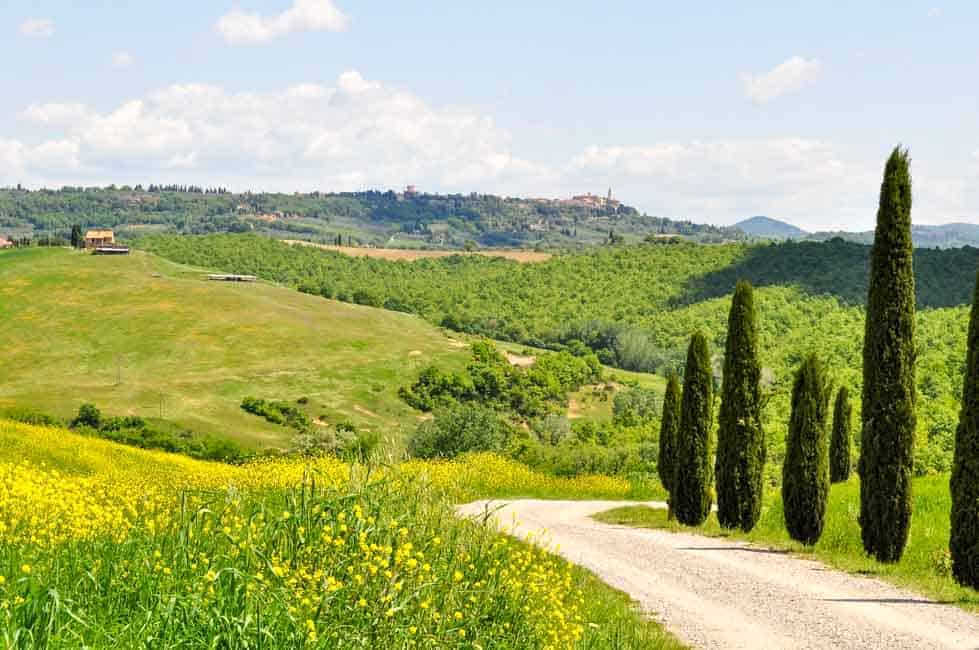 One of our favourite routes while traveling in Tuscany is one we've driven twice. Just south of Siena is the real heart of Tuscany. This picturesque driving route makes a circle and touches on Pienza, Monticchiello, and Montepulciano, takes you through the Val d'Orcia, on to Bagno Vignoni and back to the junction at San Quiricio d'Orcia.
From here, it's a short side trip to Montalcino (wine country and home of the famous Brunello di Montalcino: some of Italy's most expensive wines). We followed Rick Steve's Heart of Tuscany Driving Tour of this region, outlined in his Italy travel guide and found it really useful.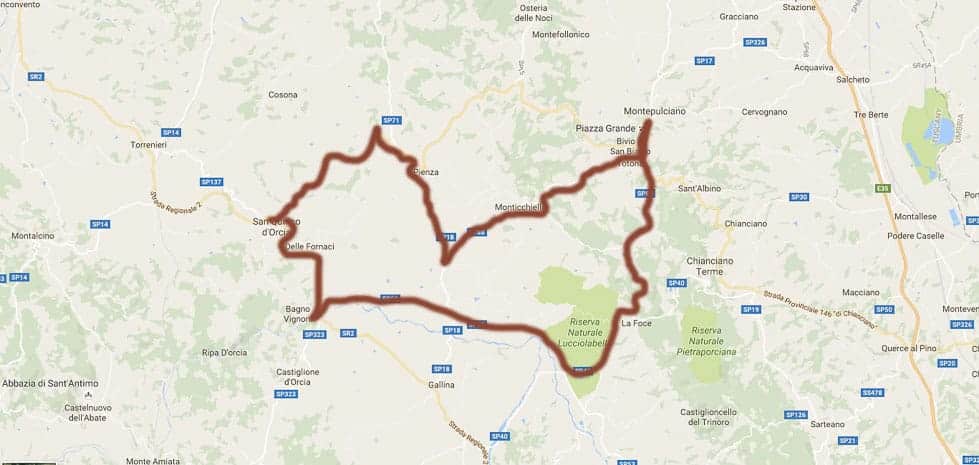 I've included just a few of the hundreds of photos I took in this spectacular area of the Italian countryside, simply to whet your appetite.
First stop: Pienza. Savour the views of the Tuscan countryside from the terrace and tour the main sights. Don't leave without trying some of the local pecorino cheese made from sheep's milk. Take time to simply sit and enjoy the views.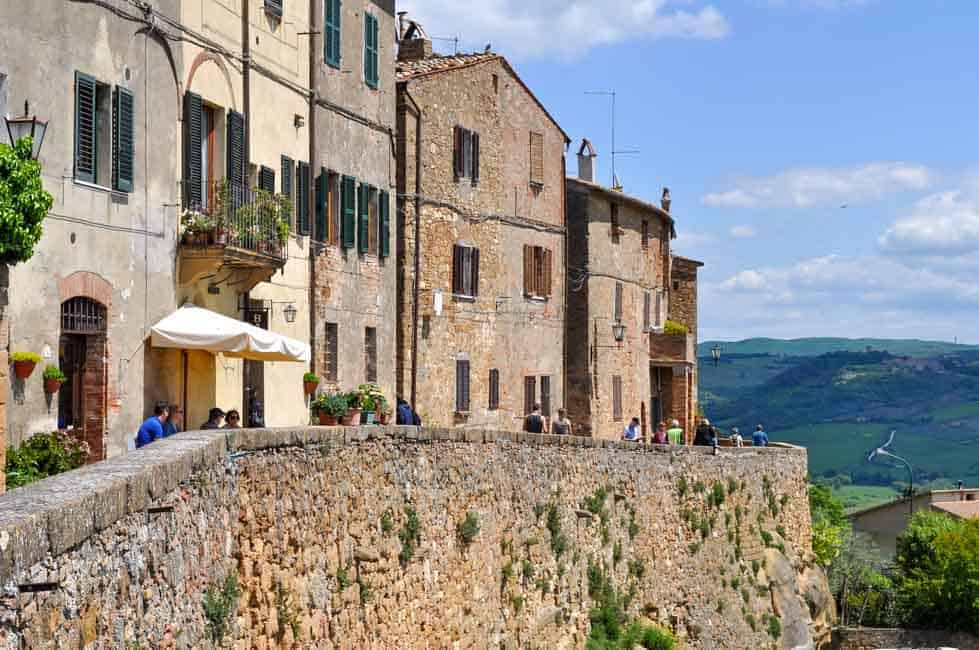 Tuscany is a photographer's paradise!

The colours in this wine region of Italy are stunning.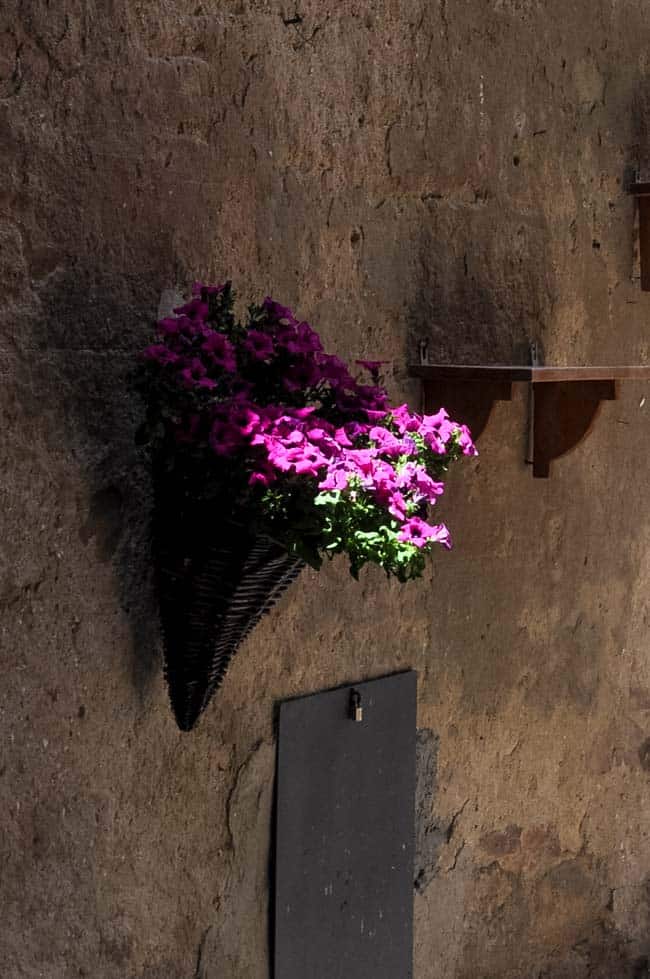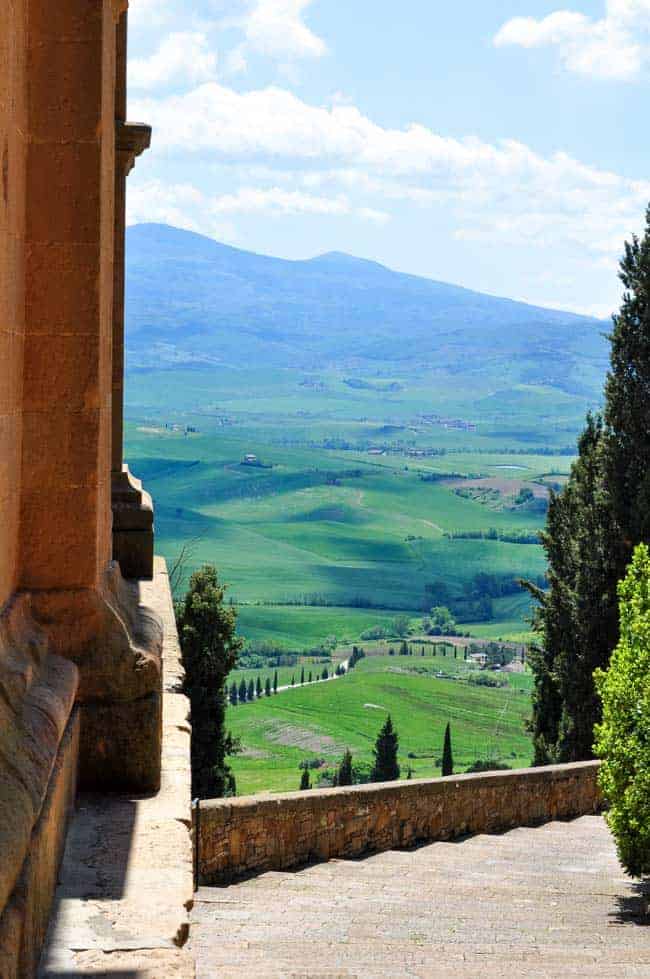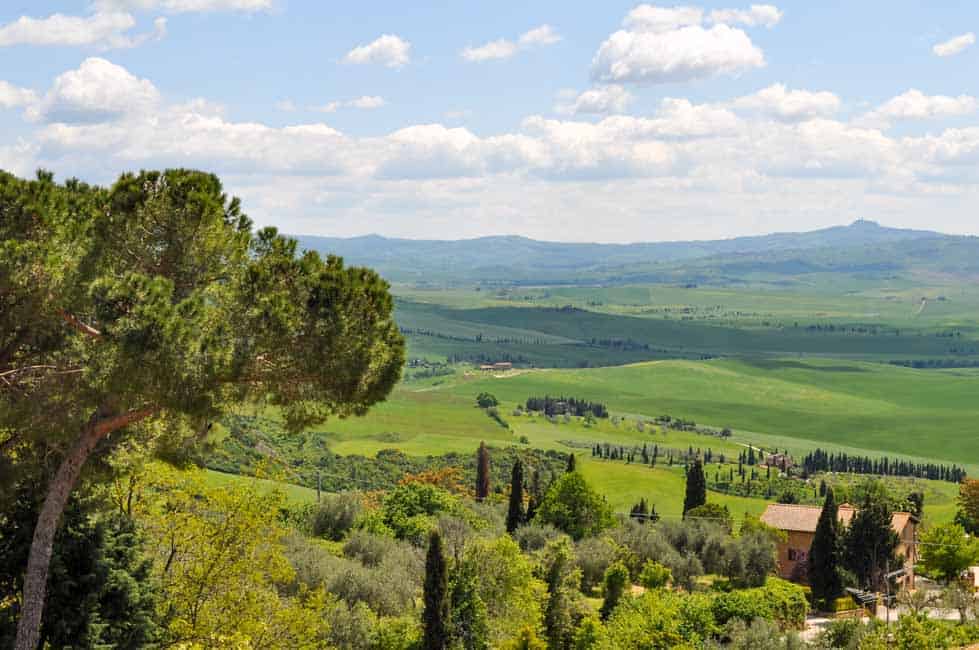 Head south to Monticchiello, a village which seemed less touristy to us, then north-west to Montepulciano. Take time to explore each of these hill towns. Sip, savour, slow down and experience la dolce vita.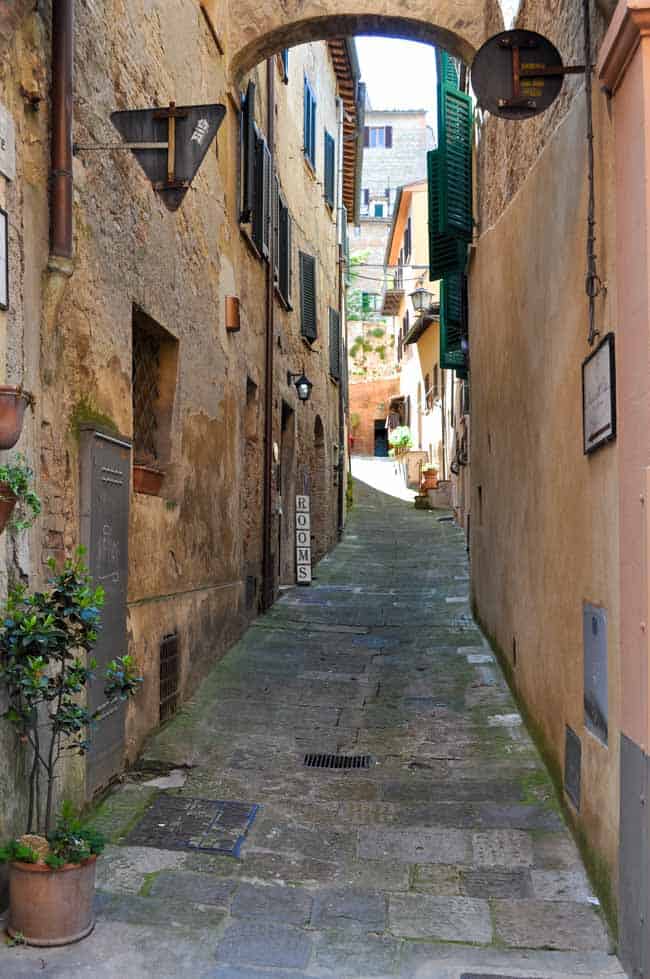 Tuscany is not an area you want to rush through. Enjoy the mix of old and new.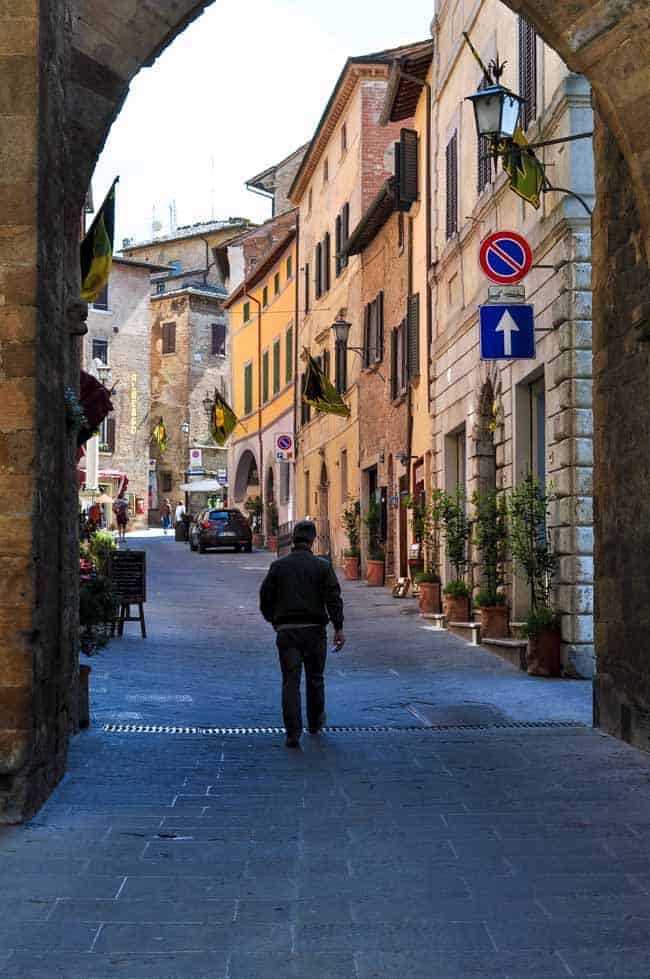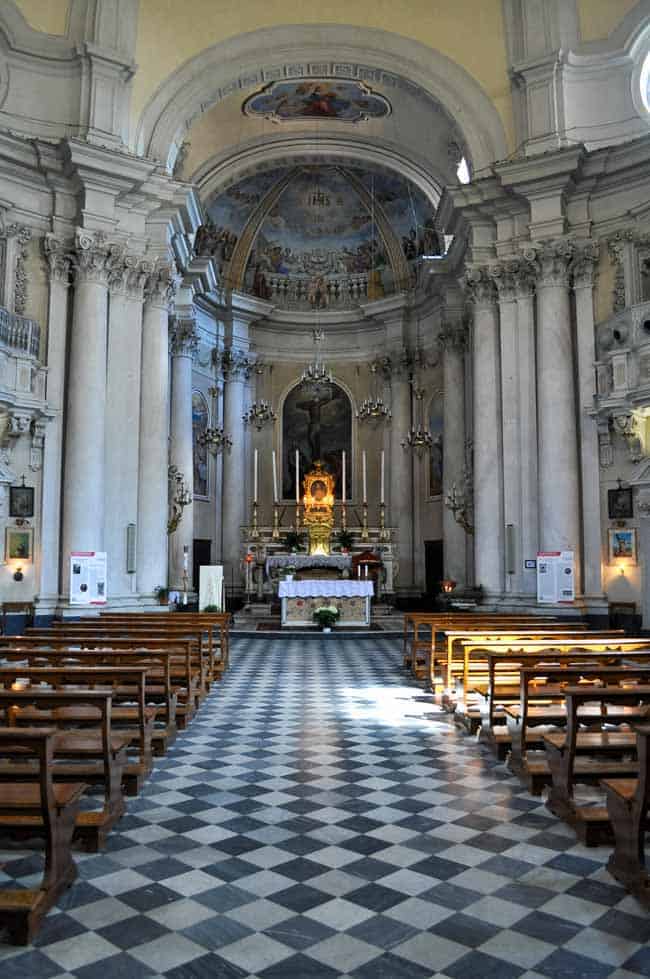 Savour the flavours of fresh produce, crusty bread, and sun-ripened tomatoes.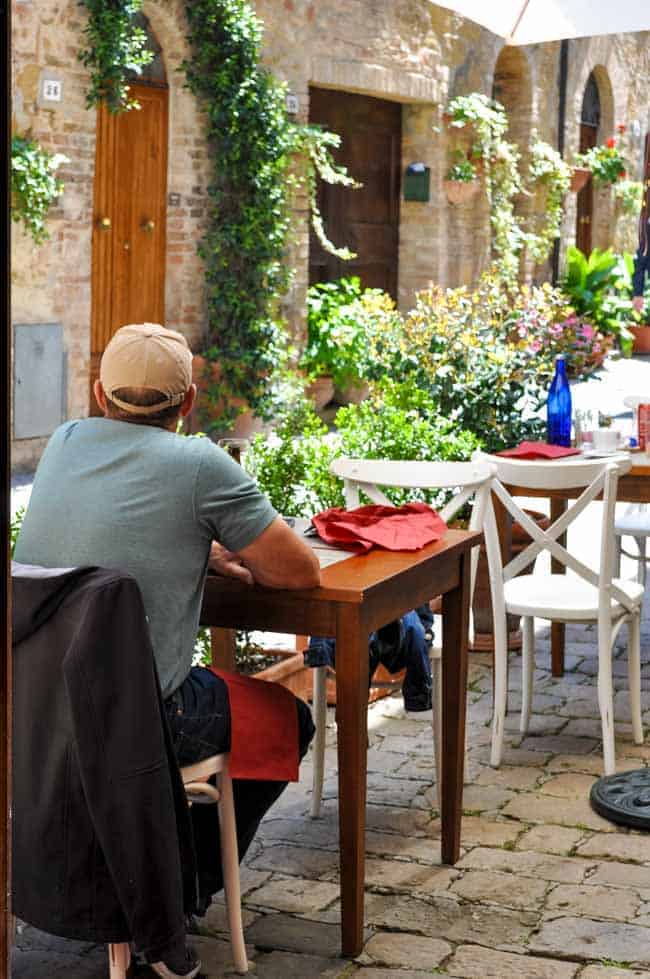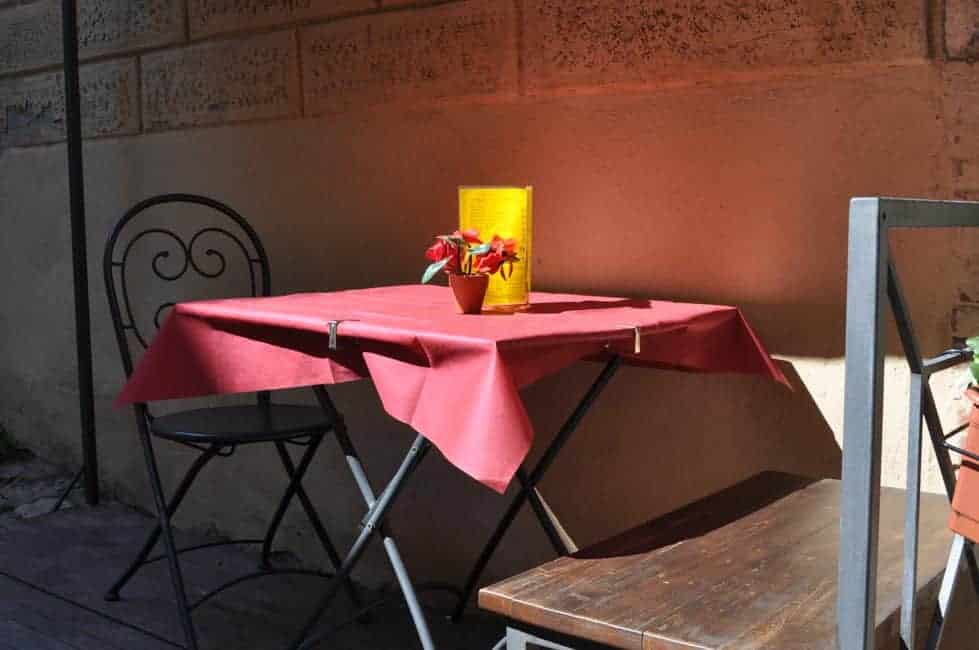 Driving in this region of Italy can be much more relaxing than it is in the narrow streets of small towns. Pull over to the side of the road, take some photos, and drink in these vineyard views! If you're planning a driving holiday in Italy, see 10 Tips for Driving in Italy to make your trip easier and more enjoyable!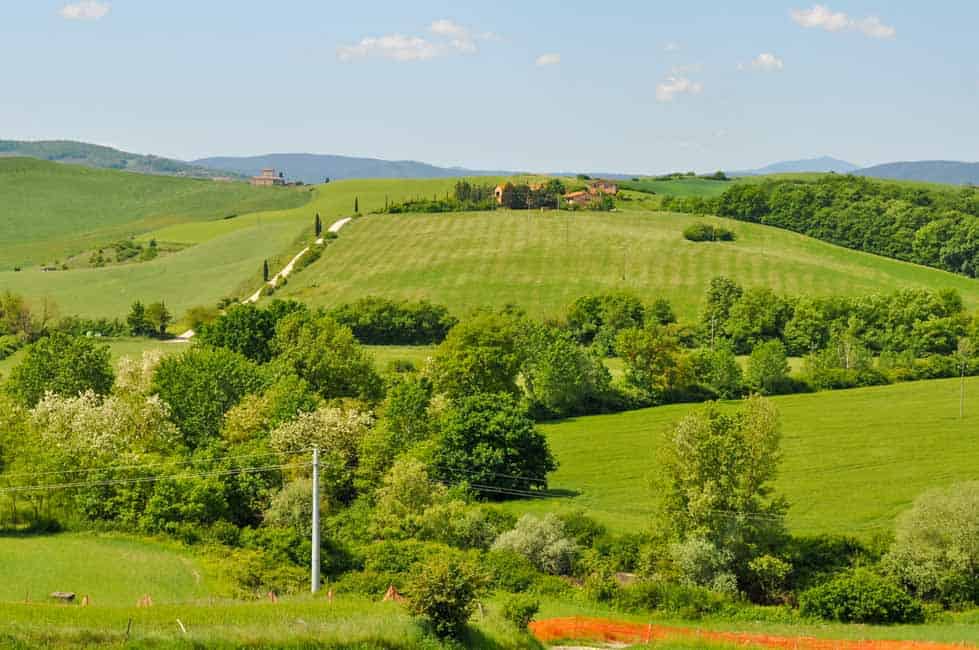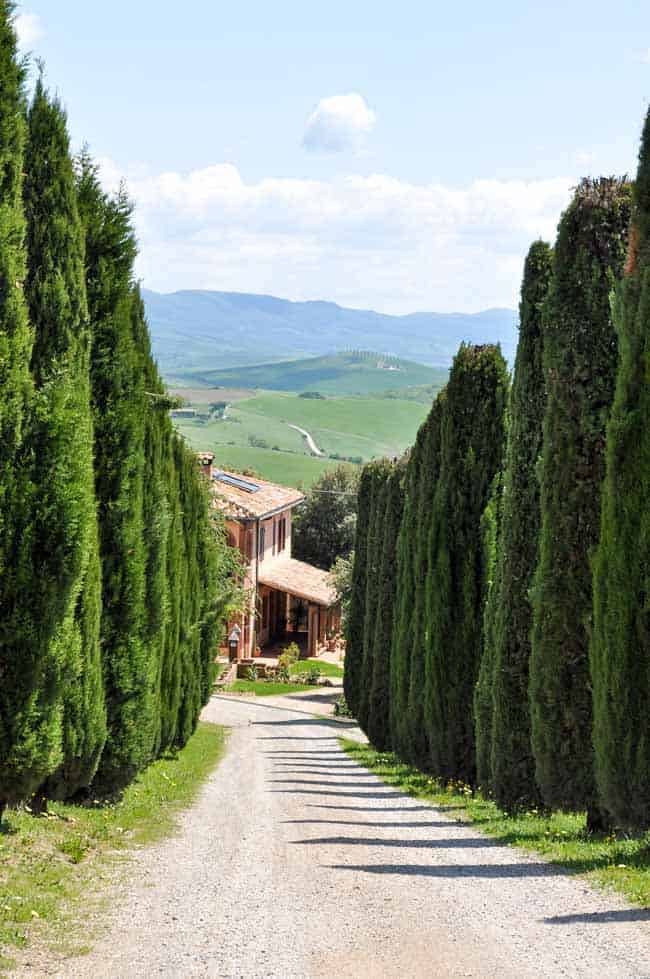 Take a side trip to one of the many hot springs in this area. Bagno Vignoni is an odd little spa town, but it was fun to stick my tired, aching feet in the warm water.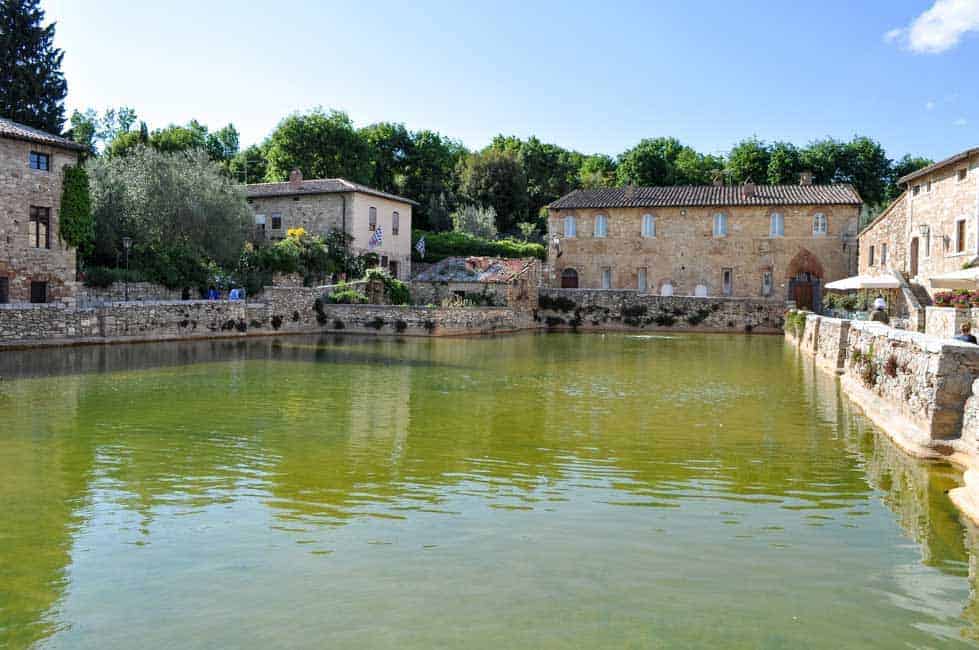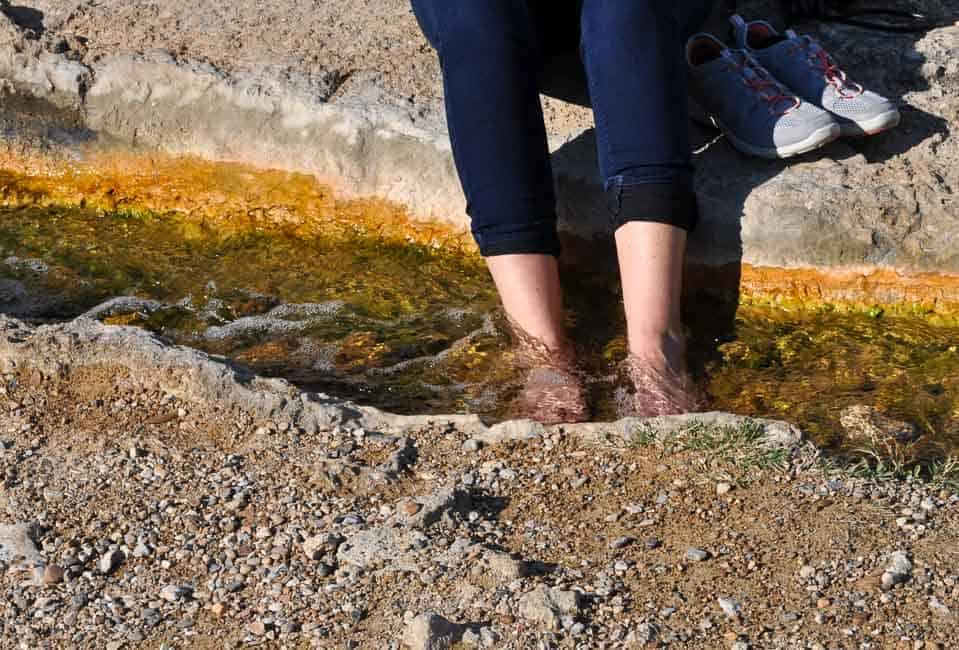 And if you can't be traveling in Tuscany now, you can still enjoy the flavours of that region! Host your own gathering, create a platter of antipasto items and enjoy the tastes of Tuscany.
How to Make An Antipasto Platter : 6 Tips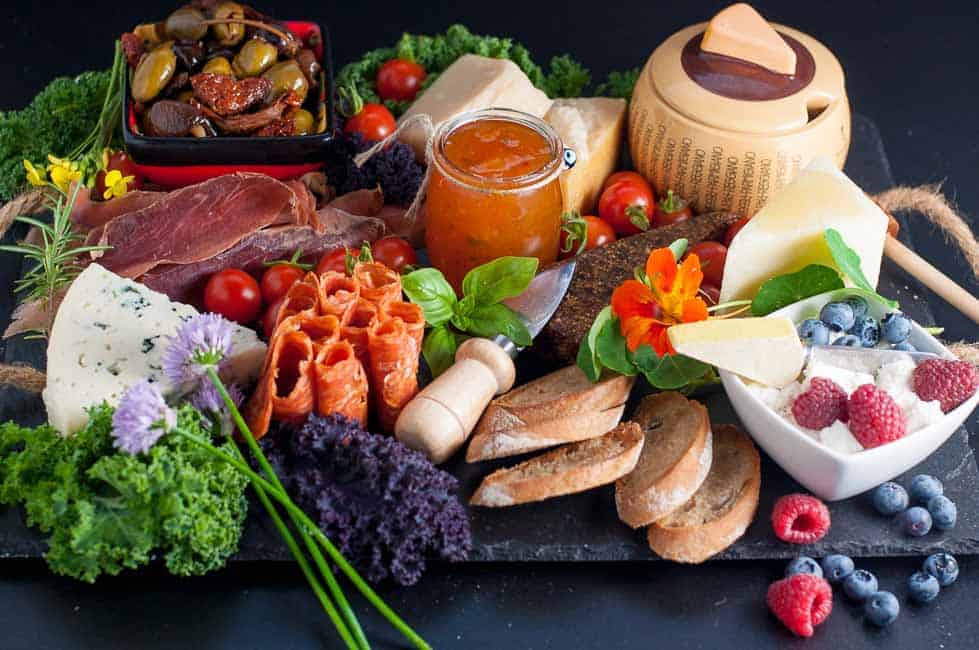 Prosciutto with Melon and Mint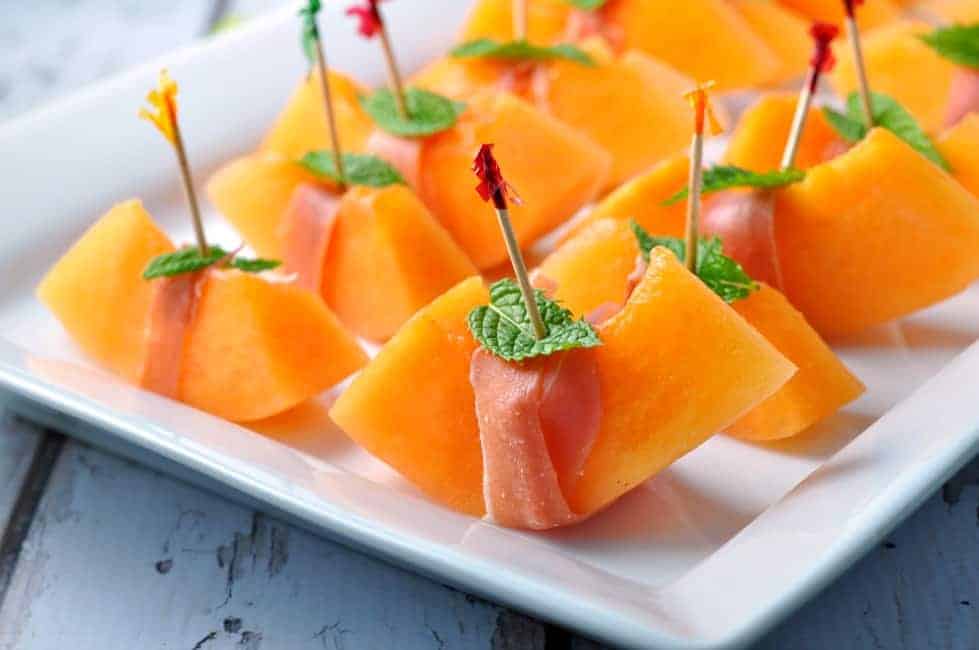 Hearty Tuscan Salad with Creamy Gorgonzola Dressing