Make this healthy kombucha float and enjoy a glass of probiotics with a scoop of yum!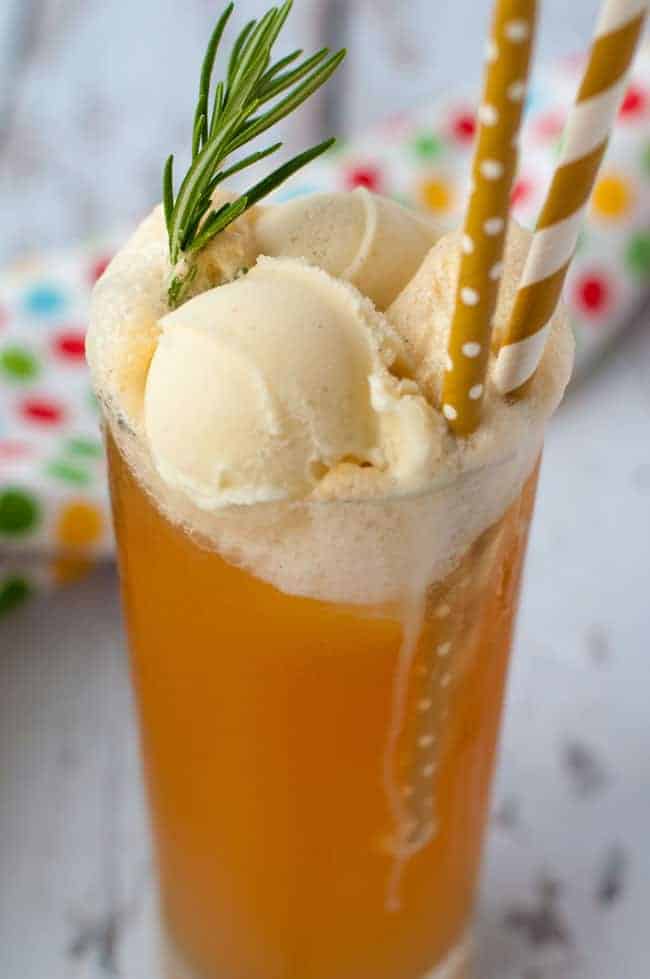 This healthy Kombucha Float hardly needs a recipe but it is so good, I just wanted to share it with you.
Our trip to Italy last month was so full of incredible sights and sounds that we're only just processing it and putting it all in perspective now, a week after we arrived home. Jet lag has been tough! The first few nights at home, when I tried to sleep, images of things we had seen flickered through my brain, almost like scrolling through Pinterest pages!
I'm slowly adjusting to reality here at home, and that also means detoxifying my body of all that rich Italian food and cleaning up my diet. Kombucha with a healthy dose of probiotics to the rescue!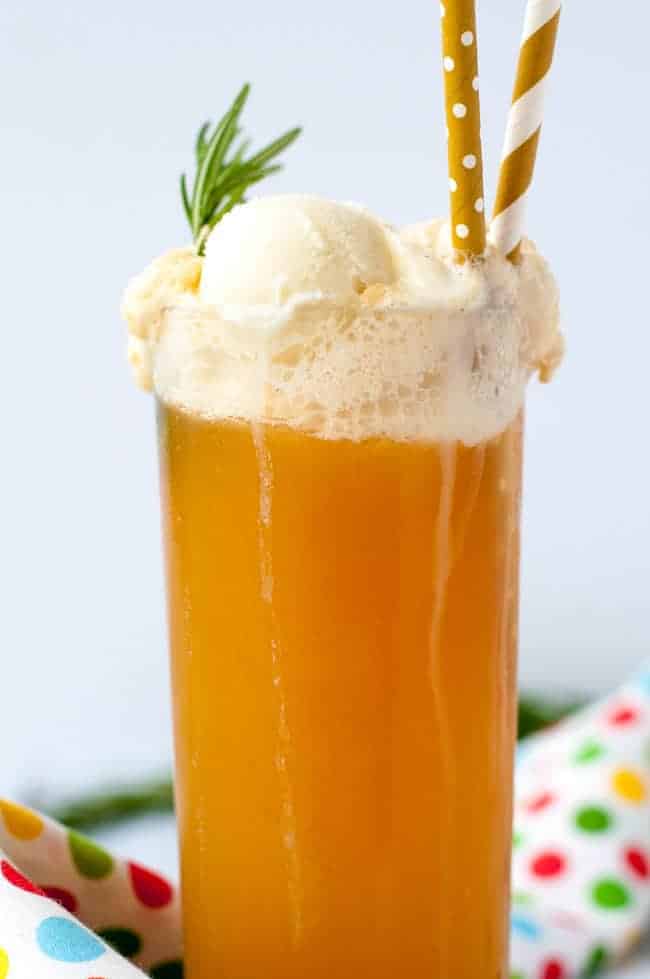 But wait! I somehow convinced myself that I shouldn't try to be too radical in this detox transformation. So kombucha . . . with a scoop or two or three of Italian gelato seemed an appropriate way to wean myself slowly.
European gelato is second-to-none! The flavour choices seem endless and luckily, the vendors assume you always want to have at least two flavours in your cup. Pistachio gelato tops the list for me.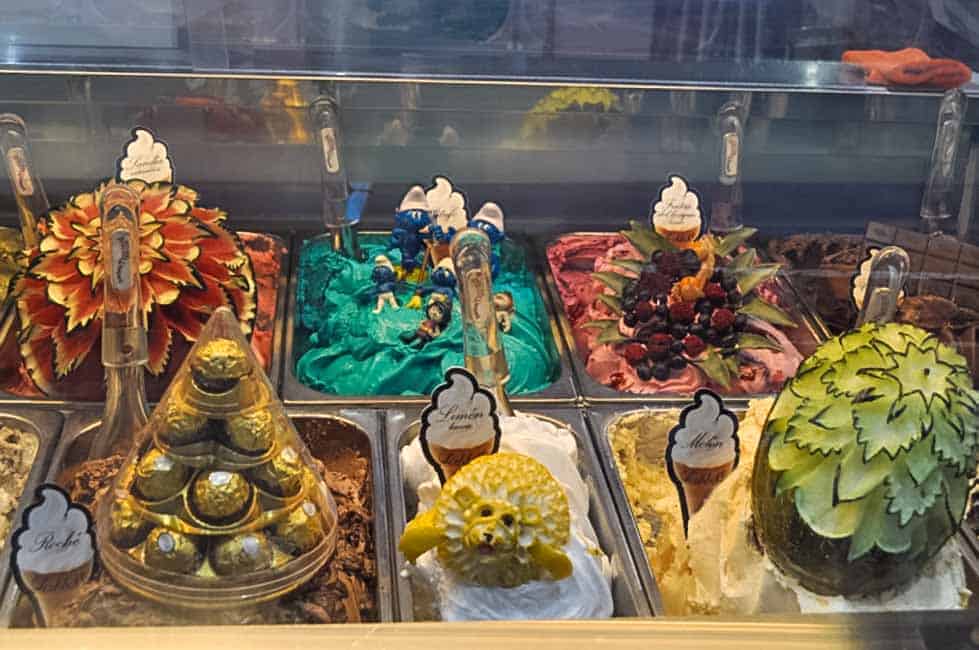 What is Kombucha?
If you're not familiar with Kombucha, here are the Spark notes.
Kombucha is an ancient fermented tea drink made from tea, water, sugar and a SCOBY.
A scoby is a fermenting culture and the letters stand for Symbiotic Culture of Bacteria and Yeast. A scoby is probably one of the oddest things you'll ever see and it can be a little off-putting to consider consuming a drink made from it. But once you get past that point and learn that kombucha is full of probiotics, antioxidants, B Vitamins and more, it's easy to drink and totally enjoy that effervescence.
Kombucha can be made at home or it is readily available in bottled form.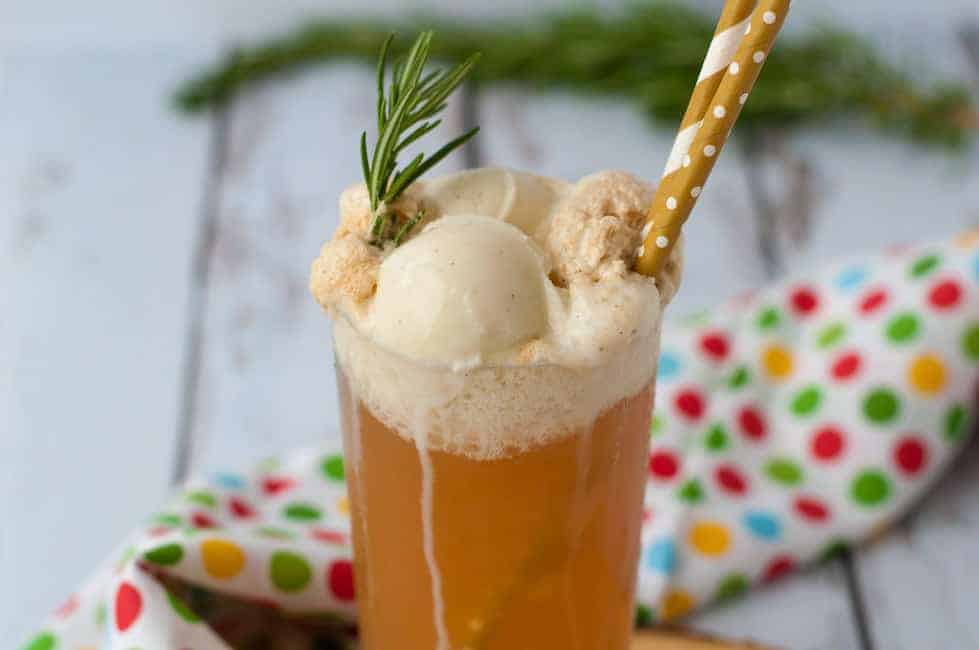 I didn't make my own kombucha for this float. I simply poured some ginger-flavoured commercially prepared kombucha into a glass and topped it with some vanilla gelato.
It fizzed, it foamed and it reminded me of the Orange Crush floats that I was occasionally allowed to have on hot summer days when I was a little girl. Stirring the gelato made a creamy, fizzy mess that totally satisfied!
Try your favourite non-dairy frozen dessert in this, too. Coconut milk ice cream is equally delish!
📖 Recipe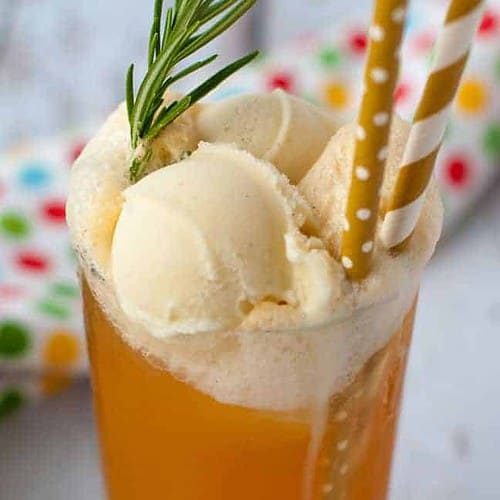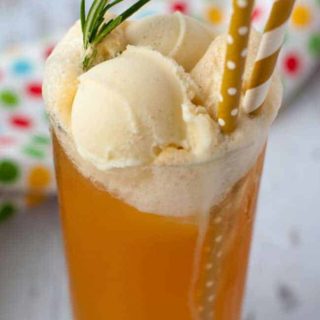 The Ultimate Healthy Kombucha Float
Make this healthy kombucha float and enjoy a glass of probiotics with a scoop of yum!
Print
Pin
Rate
Ingredients
8

oz

Kombucha

any flavour

½

cup

dairy-free frozen dessert,

gelato, or ice cream
Instructions
Fill glass no more than ¾ full with kombucha.

Add small scoops of your choice of frozen dessert or gelato on top.
Nutrition
Calories:
166
kcal
|
Carbohydrates:
22
g
|
Protein:
3
g
|
Fat:
3
g
|
Saturated Fat:
2
g
|
Cholesterol:
20
mg
|
Sodium:
56
mg
|
Potassium:
158
mg
|
Sugar:
16
g
|
Vitamin A:
340
IU
|
Vitamin C:
0.9
mg
|
Calcium:
122
mg