Here, in reverse order are your top 10 recipes from 2015. Number 1 is still my favourite too! Did your favourites make the list?



The New Year is like the beginning of a new school year for me, complete with an empty planner to fill out with limitless possibilities and fresh adventures. I get to start with a clean slate, giving thoughtful consideration to resolutions and goals and, at the same time, wondering what sparkling opportunities lie just around the corner for me. It's a time that's full of hope and dreams, but it's also a time to take a moment to reflect on the past year and be grateful for all I have and all I've accomplished.
I'm so fortunate to have all my family close by. I get to visit with my children and play with my grandchildren regularly. I have time to develop my interests, visit with my friends, read, travel, and work here on my blog. While I had thought that this blog has grown slowly, when I actually looked at the statistics, I was surprised to see how my readership has grown. I published 150 posts in 2015 and in one year, my monthly page views increased by 2500% and my subscribers list grew by 1050%! Those increases are due to all of you faithfully reading my blog posts, taking a chance and trying my recipes and sharing them with your friends. I am so grateful for your support, as it encourages me to continue on, learning more about blogging and photography and cooking and trying to keep up with how rapidly everything changes in this internet world in which we live.
Last year at this time, I posted my Top 10 Food Disasters. I had just as many kitchen fails this year, but I don't have the photos to show you. I think I must have improved at deleting the photos I don't need, or maybe I'm getting better at recognizing when my kitchen creations are downright unattractive, so I don't even bother taking photos. Denis and I rate our meals. Some we consider "blog-worthy", others "don't make the cut." For example, this week I took all the leftovers from Christmas dinner, layered them in an oblong pan, covered them all with leftover mashed potatoes and baked them in the oven. The result was a pan of wonderful comfort food, but photo-worthy? Not on your life.
It's always fun to look at this site's analytics and see which recipes were the most popular. If you're new here (welcome!) this might be a good place to start. Here, in reverse order, were your top 10 recipes of 2015. I'd love to hear if you made any of these. What type of recipes would you like to see more of in 2016? Please let me know in the comments below. And now, here are your favourites. Pin away!
#10. Cranberry Apple Cider Sangria
Super simple Cranberry Apple Cider Sangria. Red wine, Triple Sec, cranberry and apple juice make a crowd-pleasing drink for any season.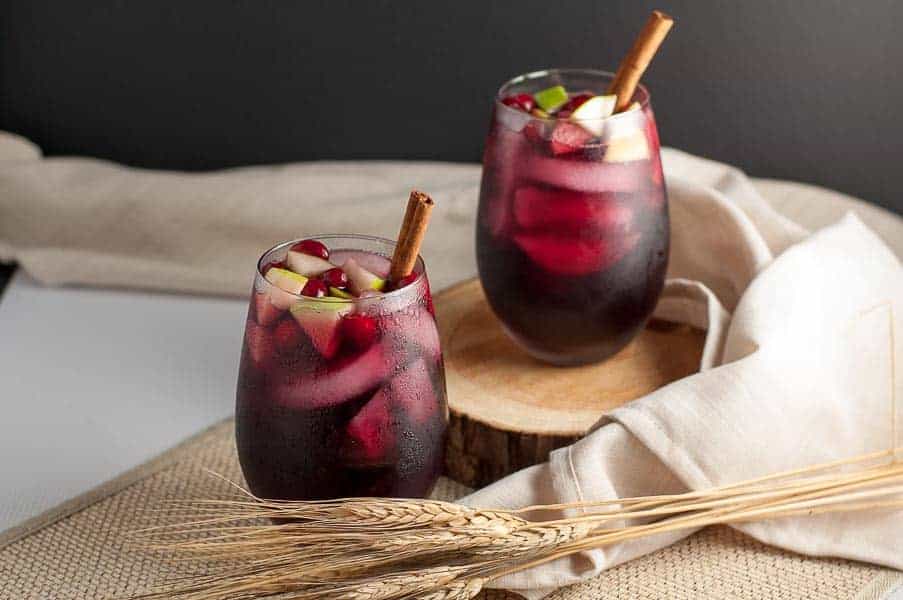 #9. Paleo Carrot Cake Cupcakes.
Moist, sweet and tender with no refined sugar or grains. That's coconut butter frosting on top.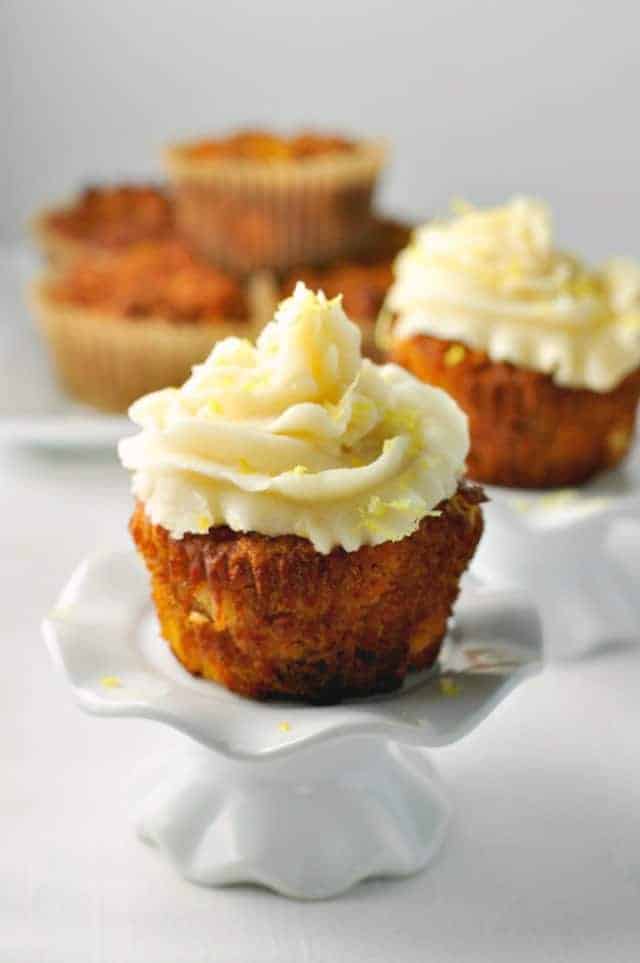 #8. Honey Mustard Chicken with Turmeric
A creamy, spicy sauce on crispy chicken with the added benefit of turmeric.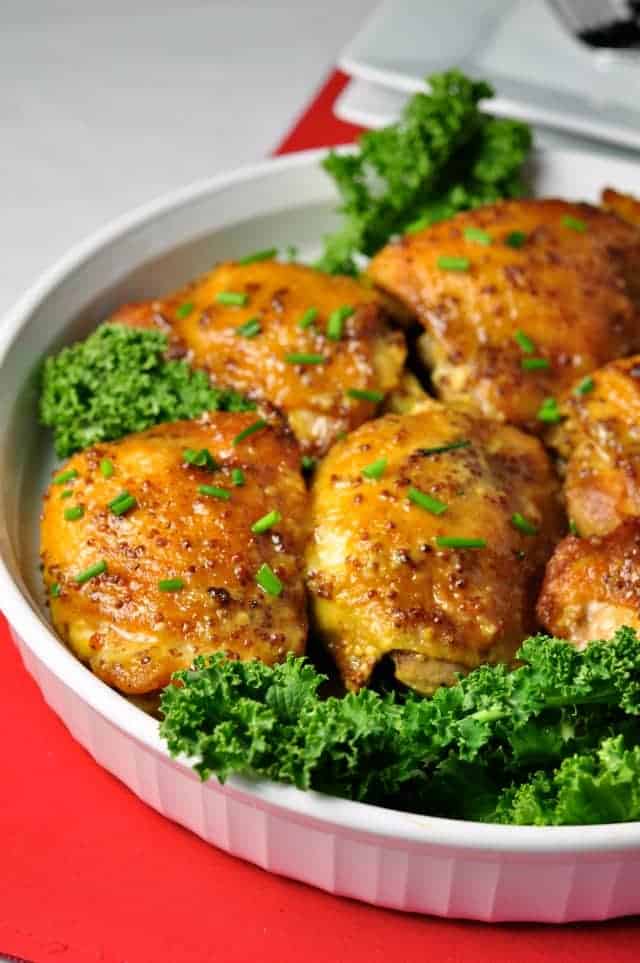 #7. Paleo Brownies with Salted Chocolate Ganache
Oh my. Grain-free and refined-sugar free, but with all the rich chocolate brownie flavour we crave. And salt! Beautiful local flaky sea salt lightly sprinkled on top of the easy-to-make chocolate ganache.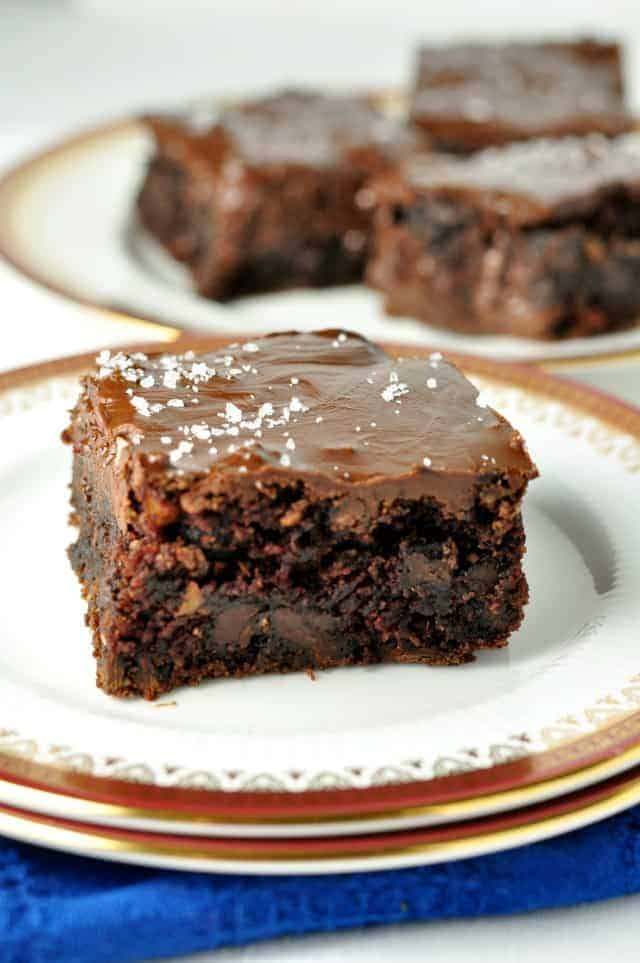 #6. Crispy Lemon Oven-Roasted Potatoes.
Soft and tender inside, crispy on the outside with a hint of lemon.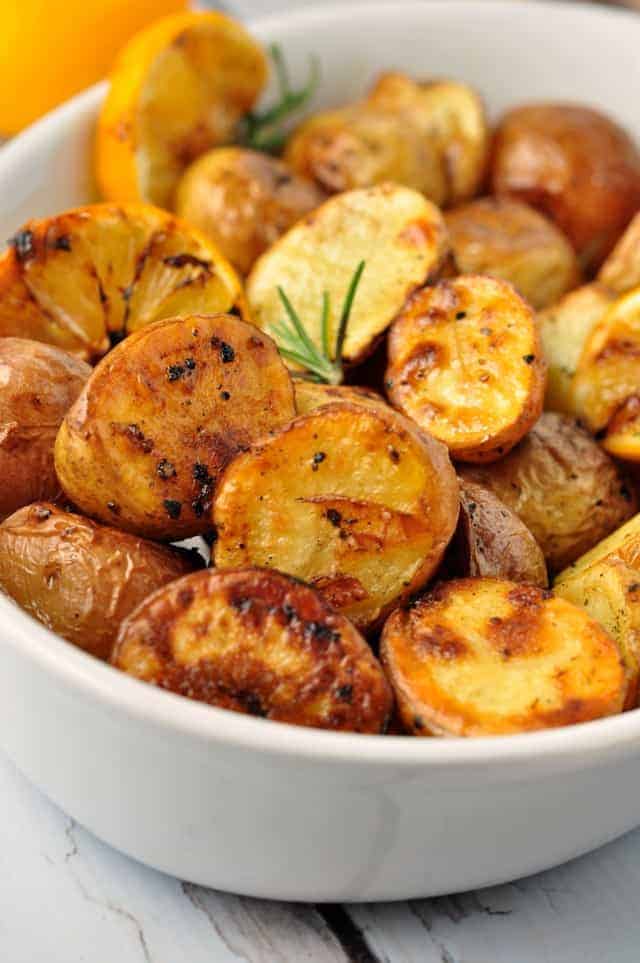 #5. Warm Turmeric Cinnamon Milk
This warm Turmeric Milk has amazing health benefits. If you ever have trouble sleeping, try a mug of this Golden Milk.

#4. How to Make Paleo Lemon Curd
How to make paleo lemon curd and why you should. Simple 4-step instructions to make your own at home. Never buy the curd in a jar again!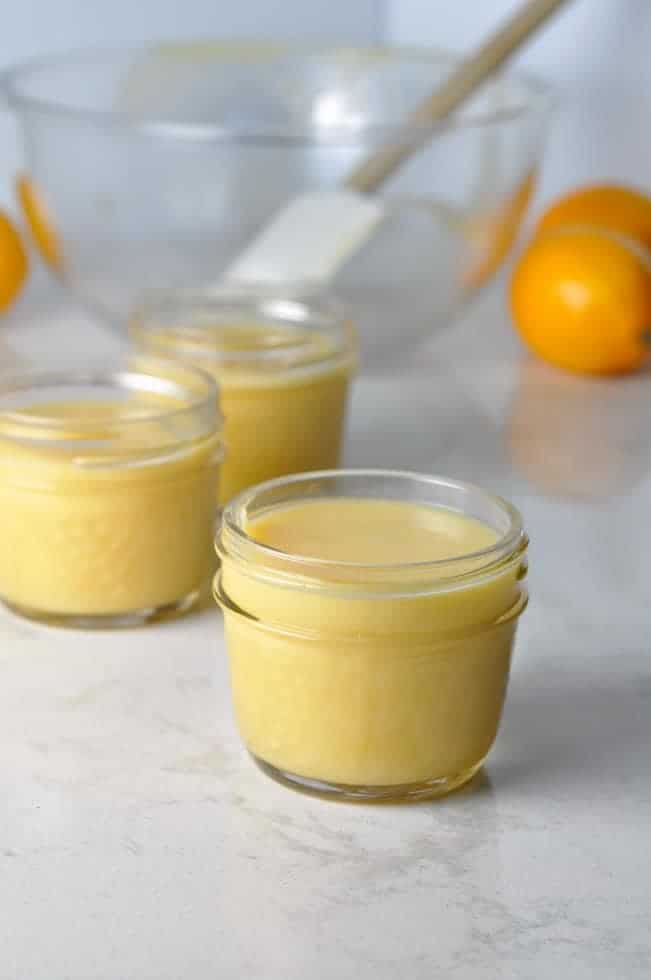 #3. Mini Cheese Balls on a Stick
Easiest appetizer ever! First to disappear from the appy tray.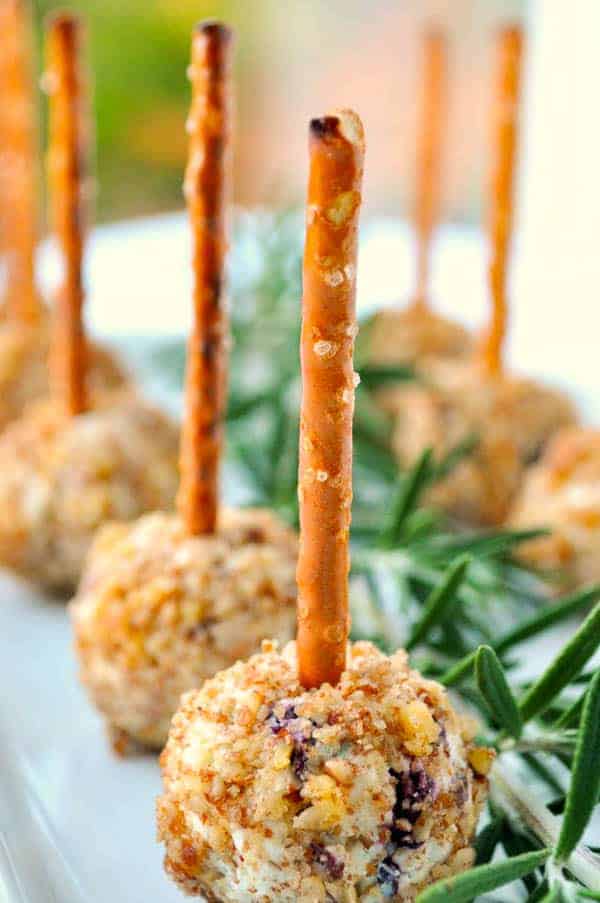 And way out in front of the pack are these two readers' favourite chicken dishes!
#2. Easy Thai Baked Chicken
An easy make-ahead meal for busy nights. So good!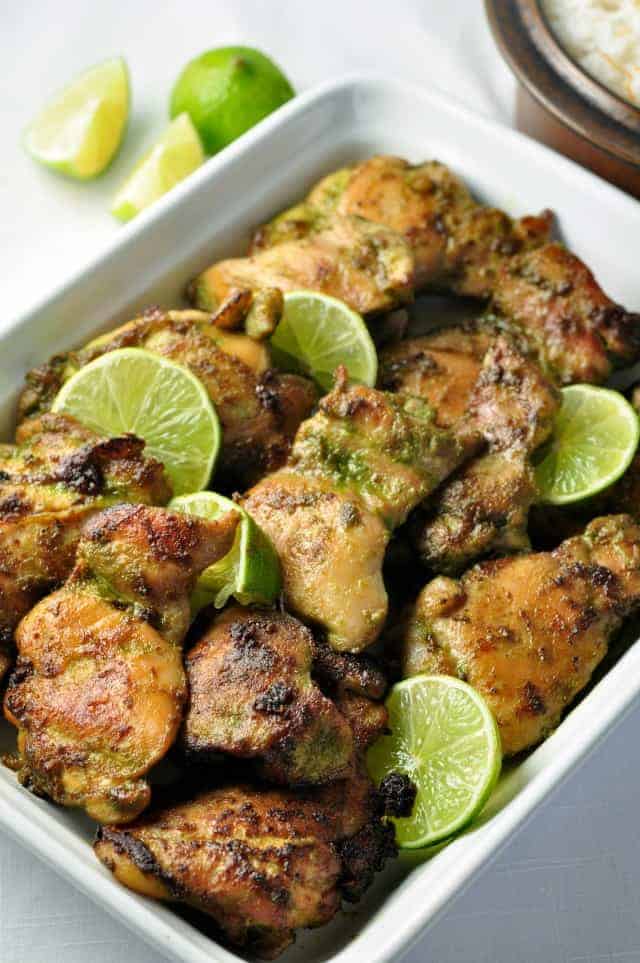 And finally, the most pinned and most viewed recipe on Flavour and Savour this year was . . .
#1. Easy Lemon Baked Chicken
Fresh lemons, herbs and garlic in an easy weeknight meal that's impressive for company too.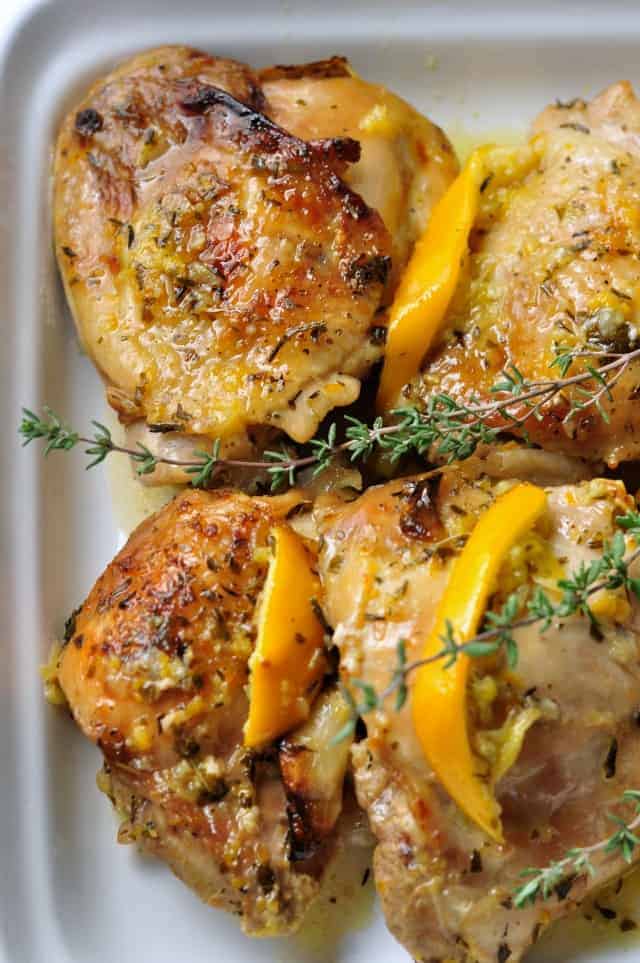 And now, it's back to play in my kitchen. Stay tuned!