Hi and welcome to Flavour and Savour! I'm Elaine.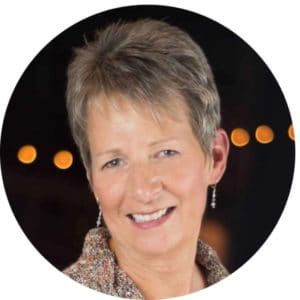 I hope you'll find what you're looking for here. My recipes reflect the way my family eats. Here's a little bit about me and the recipes I post on Flavour and Savour.
I try to "eat clean."  I cook most things from scratch, but I'll use store-bought items when it makes sense to do so.
I cook with fresh, local ingredients and I try to use whatever is in season. Sometimes, however, I abandon those principles and buy a mango. Or a pineapple. And let's be real about using only locally-grown ingredients--Denis and I occasionally have a banana in our smoothie.  They certainly don't grow here in Canada!
Most of my recipes are gluten-free, paleo or keto, some are vegetarian or vegan, but you'll find seafood and free-range chicken dishes here too.
I love to entertain and have friends for dinner. I always start a meal with appetizers and finger foods.
I strive for quick and easy meals. While I love to cook, I have lots of other interests too and I don't want to spend all my time in the kitchen!
I live in the Cowichan Valley on Vancouver Island. It's a foodie's paradise. We have a mild climate, an abundance of farm-fresh produce, artisanal cheese, bread and wine and a variety of fresh seafood all available within a few minutes of our home.
I LOVE having a garden! Look out if you come to visit me, because you will likely be dragged along on a tour. We grow a lot of our own vegetables, berries and fruit.
I used to be a Grade One teacher. I loved my job. There's nothing in the world quite as exciting as watching 6-year-olds when they discover they can read. I worked in the best school in the district, with the best kids and the best staff you could ever imagine! But I decided that there are lots of great things to do in this world and so I gave up my cute li'l classroom and here I am, creating in my kitchen and blogging the results.
I love to share simple, wholesome recipes and tips for healthy eating with other food lovers like you. It makes my day when one of you tells me that you made one of my recipes and how it helped you provide healthy food for your family. I love receiving your comments on my recipes.
I hope you'll join me here in my kitchen, and on my other spots in the blogosphere, like Pinterest, Facebook, twitter and Instagram. Never miss a post by subscribing to my weekly newsletter here.
Keep in touch! Happy cooking.
Elaine
Affiliate Disclosure
I occasionally include affiliate links to businesses or goods that I can recommend. If you click on any of the affiliate links and make a purchase within a certain time frame, I'll receive a small commission. The commission is paid by the third party, not by you. Flavour and Savour is a participant in the Amazon Services LLC Associates Program, an affiliate advertising program designed to provide a means for sites to earn advertising fees by advertising and linking to amazon.com.