8 healthy delicious sheet pan dinners to simplify your life! Sheet pan recipe ideas for busy nights.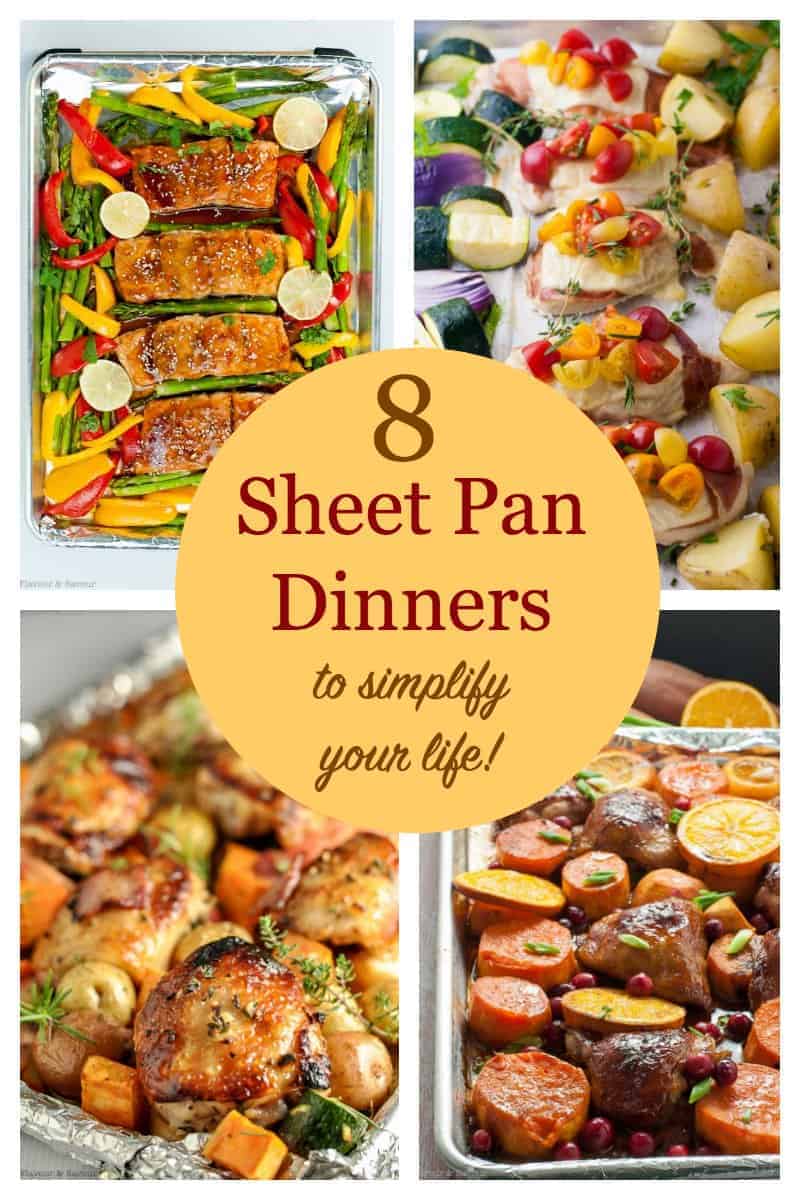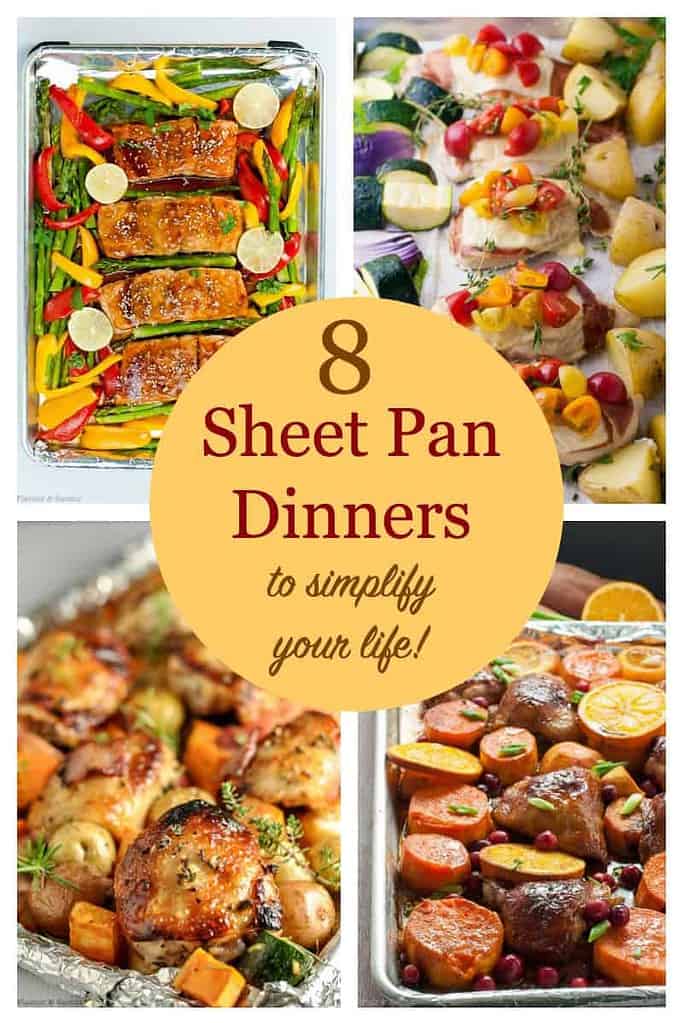 Everyone has "those" nights when you're just too busy, too tired, or unmotivated to cook a healthy dinner. Sheet Pan dinners to the rescue! What could be easier than cooking your entire meal on one pan?
These one-pan dinners are quick and easy with minimal fuss and minimal clean-up.
Are you telling me that everything on a sheet pan will be cooked and ready to eat at the same time?
While it may seem too good to be true, it is. However, insuring even cooking does require some forethought, planning and common sense.
You can't simply throw everything on a pan and expect perfection.
…