Thinking of a driving holiday in Europe? Read on for 10 tips for driving in Italy to make your holiday stress-free!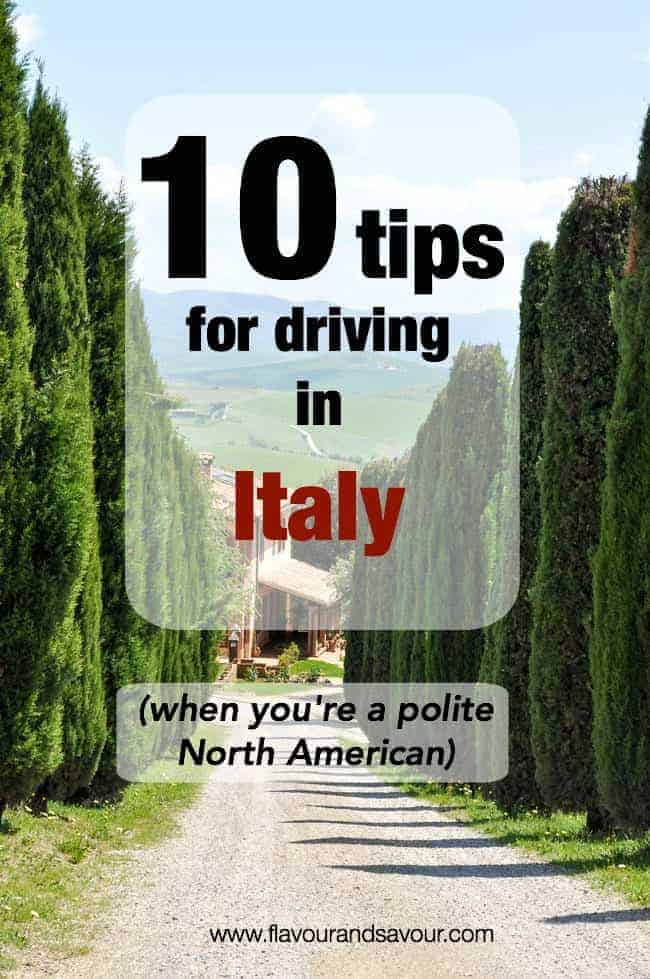 Driving in Italy is not like driving at home, but don't let that scare you off. It may seem strange to see a topic like 10 tips for driving in Italy on a food blog, but read on. And if you're not the least bit interested in this topic, have one of my favourite muffins and poke around this site to find some new recipe ideas!
If you are interested in reading about our driving experiences while holidaying in Europe and some tips for driving in Italy, have one of those yummy muffins anyway, pour yourself a cup of coffee and read on.
…