This sugar-free, non-alcoholic Grapefruit Ginger Mocktail is a natural 3-ingredient refreshing drink for adults and kids alike!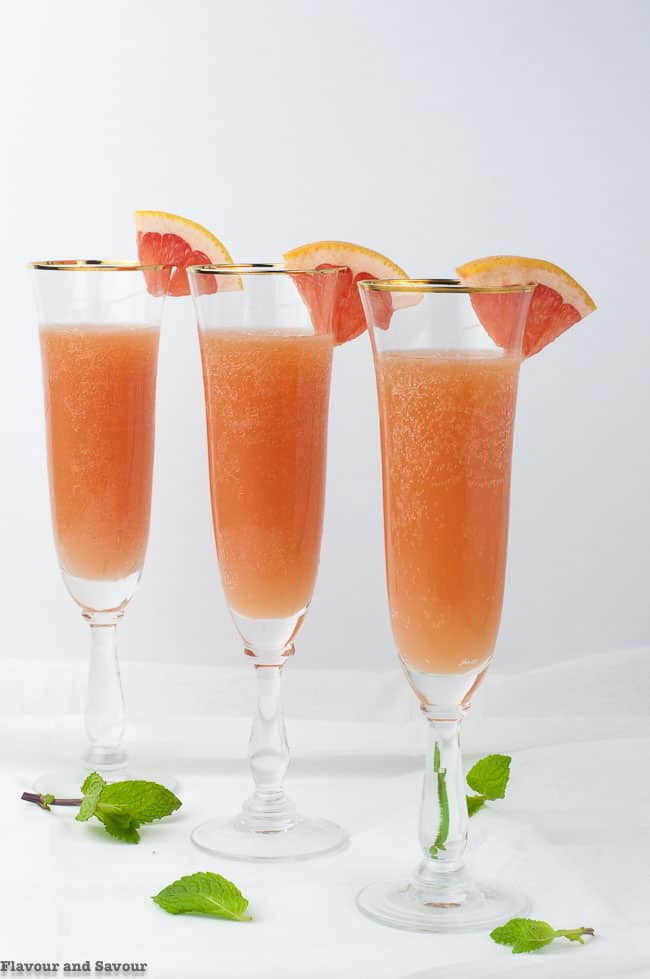 Here's a Grapefruit Ginger Mocktail recipe for you today, and I know you're going to love it!
Do you want to avoid sugar, but don't want to use artificial sweeteners like aspartame or sucralose? While it's always better for your health to limit or avoid sweetened beverages, occasionally a chilled bevvie is welcome.
Especially when everyone else is having a glass of wine or beer!
I made this mocktail for Denis, who is avoiding both sugar and alcohol completely as he is undergoing cancer treatments. He gave it a two thumbs up!…