Stuff fresh figs with soft goat cheese and drizzle with either lavender or pepper-infused honey for an amazing appetizer or dessert.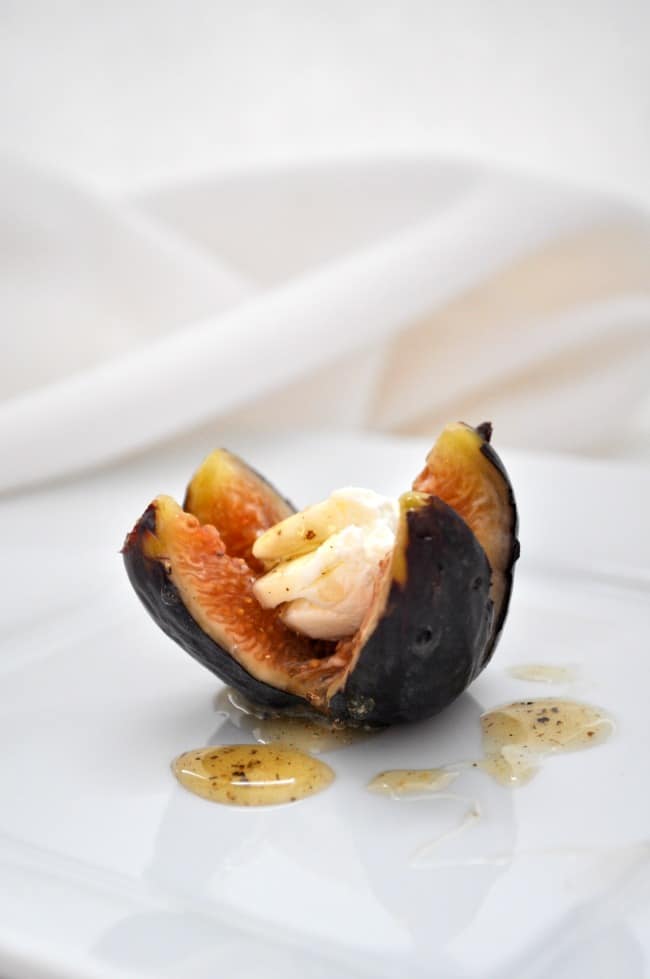 Fresh figs with goat cheese, drizzled with sweet honey make a showstopper appy!
If your only experience with figs has been those store-bought cookies packed in your lunch when the homemade ones were all gone, it's time to branch out and sample some fresh ones. These Fresh Figs with Goat Cheese and Honey will open a whole new world of possibilities for you.
*This appetizer is so delicious that I updated this older post with new information and republished it!
…