These sesame ginger green beans are tender crisp and a little spicy. A quick low-carb keto, vegan and  paleo side dish, flavoured with garlic, ginger and jalapeño.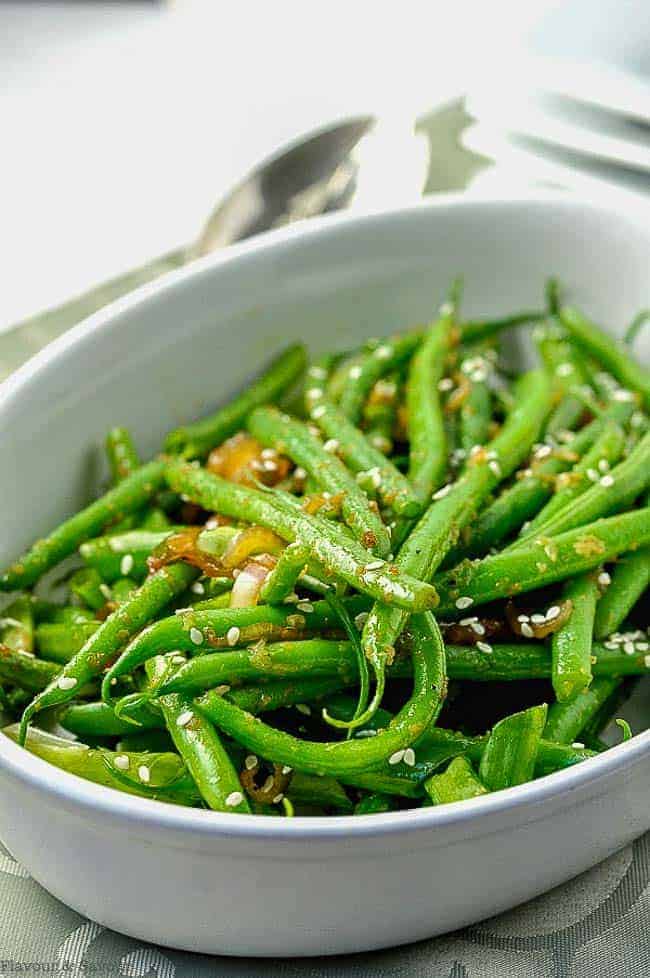 We love fresh green beans and usually just eat them lightly steamed. But sometimes we like to fancy them up a bit and these Sesame Ginger Green Beans were the result tonight.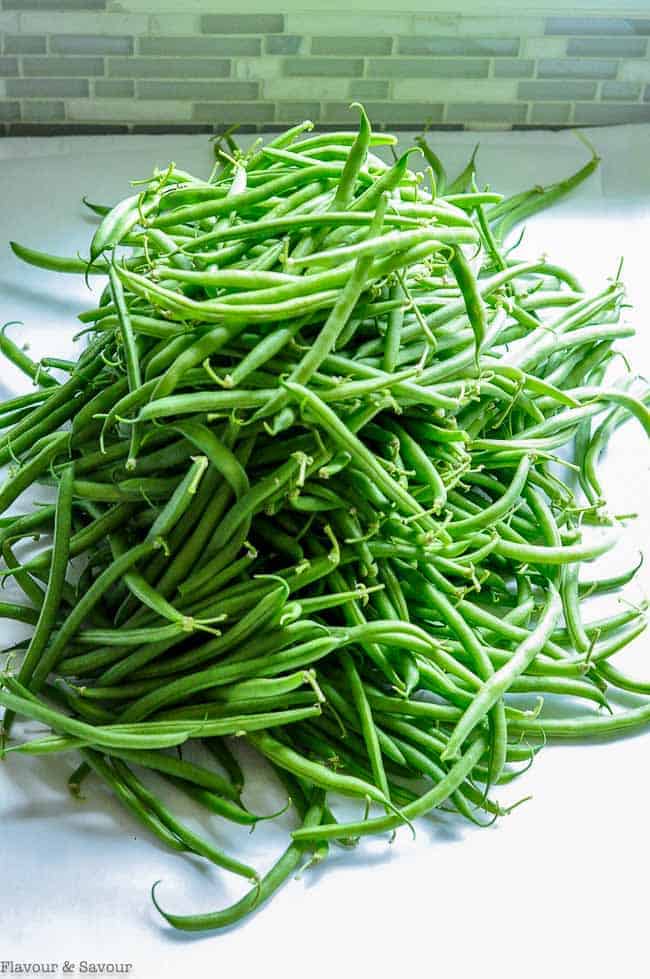 I am overloaded with green beans. Yesterday I picked more than 450 beans from one short six-foot row in my garden and I did the same two days before that, and again two days before that. I keep hoping that the plants will stop producing, but today there are more waiting to be picked. Thankfully, I found homes for the surplus with family, neighbours and friends.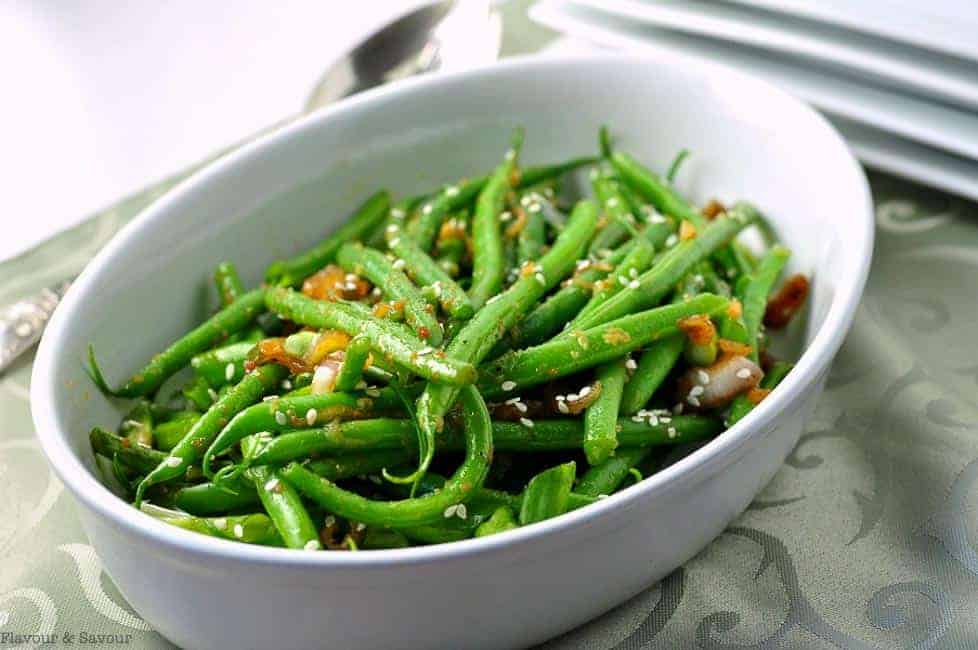 These sesame ginger green beans make a quick and easy side dish.
Simply blanch the beans first by plunging in boiling water and then into an ice bath.
Drain, then lightly sauté with the remaining ingredients.
Transfer to a serving dish, sprinkle with sesame seeds and serve!
HOW TO BLANCH BEANS
Put the trimmed beans in a pot of boiling water and cook just until they turn bright green and are crisp-tender, no more than 5 minutes.
Have a large bowl of ice water ready. Using a slotted spoon, remove the beans from the boiling water and immediately plunge them into the ice bath to stop the cooking process.
Let them chill, then drain and pat dry before adding them to the wok or skillet with the other ingredients.
If you haven't heard this before, you'll hear it again. I love having a garden. There is something about puttering around in the dirt that is immensely satisfying. Did you know that walking barefoot actually has a scientific name? It's called earthing. Having contact with the natural earth, such as soil, grass, or sand apparently increases antioxidants, reduces inflammation, and even improves sleep.
I had a good laugh while reading an article all about the health benefits of walking barefoot. When we bare our feet to the soil, we make a connection between the electrons in the earth and our bodies. I don't dispute this at all, it's just that I naturally spend the better part of each day barefoot and it seemed funny to me to have the experts tell me that I should. I'm constantly berating myself for having dirty feet and ruining my pedicure after working in my garden or walking on the beach or on forest trails in bare feet or in flip-flops. I never considered that shunning shoes might have significant health benefits.
But then I started thinking about all the people in the world who live and work in cities and rarely get a chance to connect with the earth in the way that I do every day. They put their shoes on in the morning, and walk only on sidewalks, on city streets or on office floors. Feeling the earth under their feet is likely a rare occurrence.
So while I sometimes complain about having too many vegetables in my garden, I remind myself that I'm very fortunate to be able to have the space and the climate for a garden at all, and to have the opportunity to feel the earth under my feet whenever I choose. Gratitude creeps back into my life.
I hope you like these spicy sesame ginger green beans as much as we do. They're keto-friendly, too!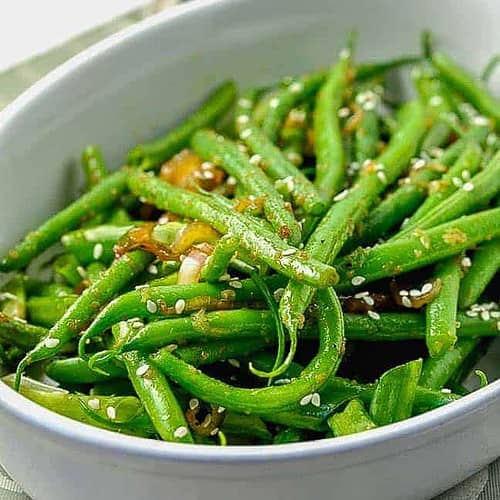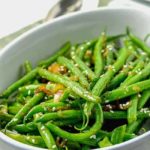 Sesame Ginger Green Beans
These sesame ginger green beans are tender crisp and a little spicy. A quick paleo side dish, flavoured with garlic, ginger and jalapeño.

Print Recipe
Ingredients
1

pound

fresh green beans

2

tbsp

sesame oil

1

shallot,

finely chopped

2

tsp

minced garlic

2

tsp

finely grated ginger

1/2

medium jalapeño pepper,

finely minced (optional)

2

tbsp

coconut aminos (for paleo diet) or soy sauce or gluten-free tamari

2

tbsp

sesame seeds
Instructions
Wash beans and trim stem end.

Blanch the beans: plunge into a large pot of boiling water just until the beans turn bright green, then immediately plunge into a large bowl of ice water. Drain in a colander.

Heat a wok or large skillet, then add the sesame oil. Quickly stir fry the shallot, garlic, ginger and jalapeño for 30 seconds. Add the beans and toss. Cook for 2 minutes, then add the coconut aminos or soy sauce and stir until well coated. Cook for a further 2 minutes or just until beans are crisp tender.

Transfer to a serving dish and garnish with sesame seeds. Serve immediately.
Nutrition
Calories:
138
kcal
|
Carbohydrates:
12
g
|
Protein:
3
g
|
Fat:
9
g
|
Saturated Fat:
1
g
|
Sodium:
177
mg
|
Potassium:
281
mg
|
Fiber:
3
g
|
Sugar:
4
g
|
Vitamin A:
16
%
|
Vitamin C:
20.4
%
|
Calcium:
8.8
%
|
Iron:
10.5
%
Nutrition Facts
Sesame Ginger Green Beans
Amount Per Serving
Calories 138
Calories from Fat 81
% Daily Value*
Total Fat 9g 14%
Sodium 177mg 7%
Potassium 281mg 8%
Total Carbohydrates 12g 4%
Protein 3g 6%
* Percent Daily Values are based on a 2000 calorie diet.
More Green Bean Inspiration!
Quick Refrigerator Pickled Beans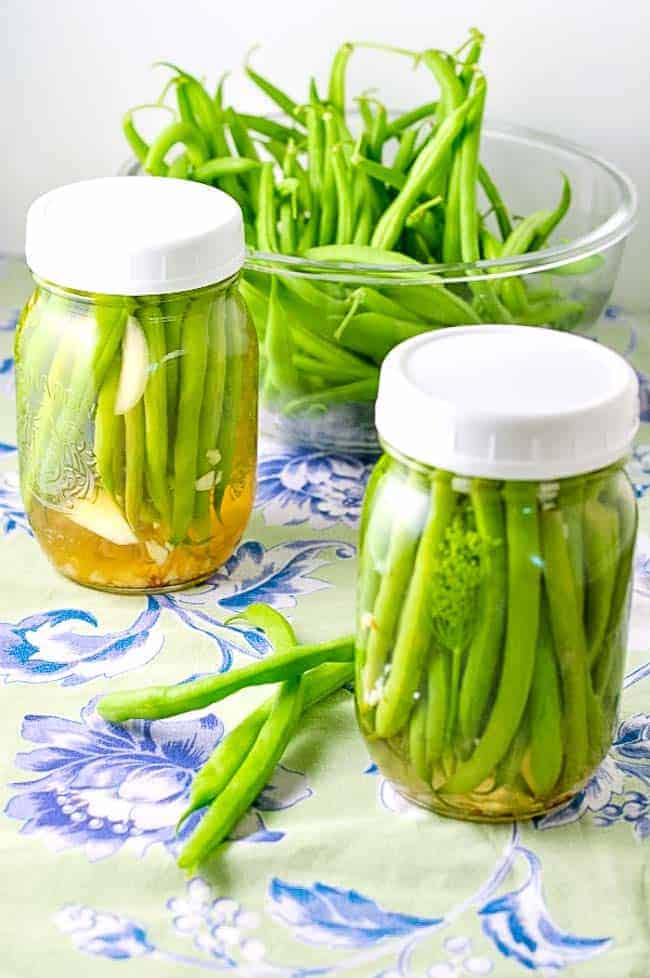 Green Bean Blue Cheese Salad with Tomatoes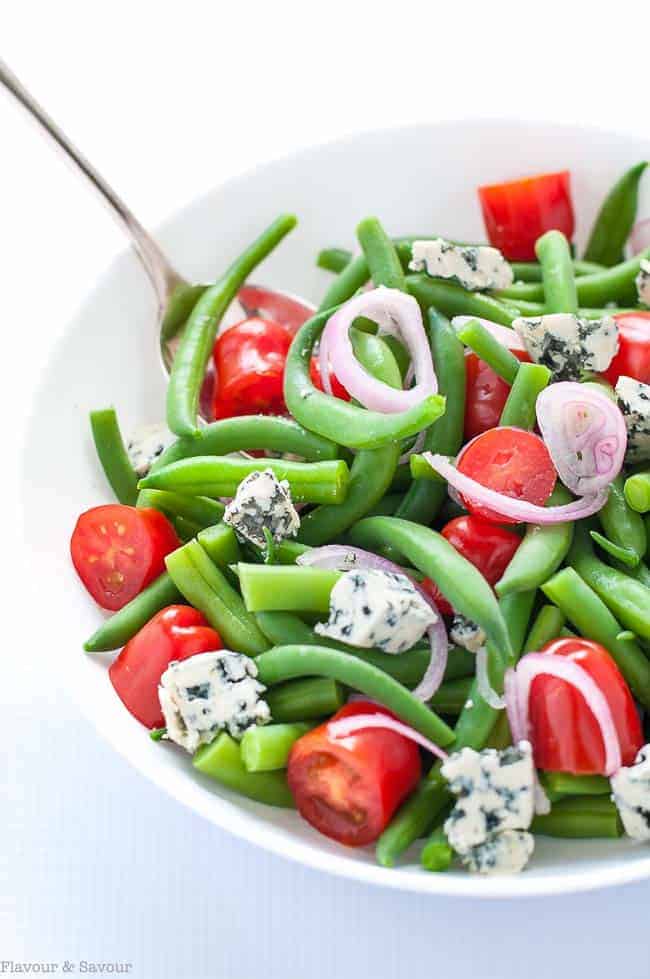 Dijon Green Beans with Crispy Potato Chips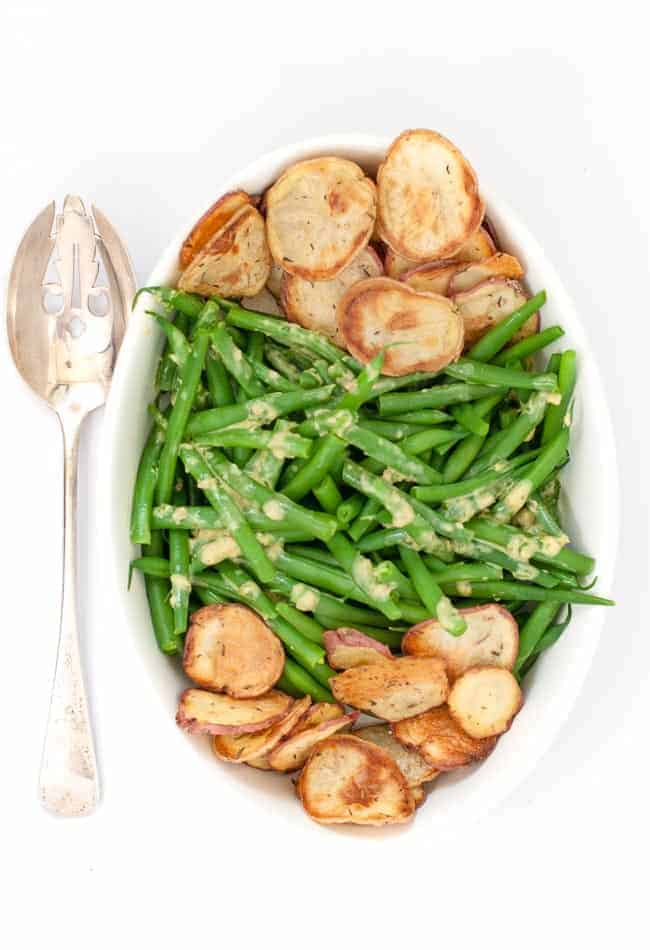 This post contains affiliate links. If you click on any of the affiliate links and make a purchase within a certain time frame, I'll receive a small commission. The commission is paid by the third party, not by you. I am a participant in the Amazon Services LLC Associates Program, an affiliate advertising program designed to provide a means for me to earn fees by linking to Amazon.com and affiliated sites.
Subscribe to my weekly newsletter and never miss a recipe. Thanks for stopping by!
If you make one of these recipes, be sure to snap a pic, Instagram it and tag it @flavourandsavour. I'd love to see what you make!