Kale Salads have stood the test of time. Sure, we all thought that they were simply a trend of 2012, but just look--we're still eating them! Why? They're good, and they're so incredibly good for us. They've become mainstream now and kale is usually on the menu in some form or other when we eat out. We've learned a few tricks along the way to convert those who were skeptical about eating kale. Read on.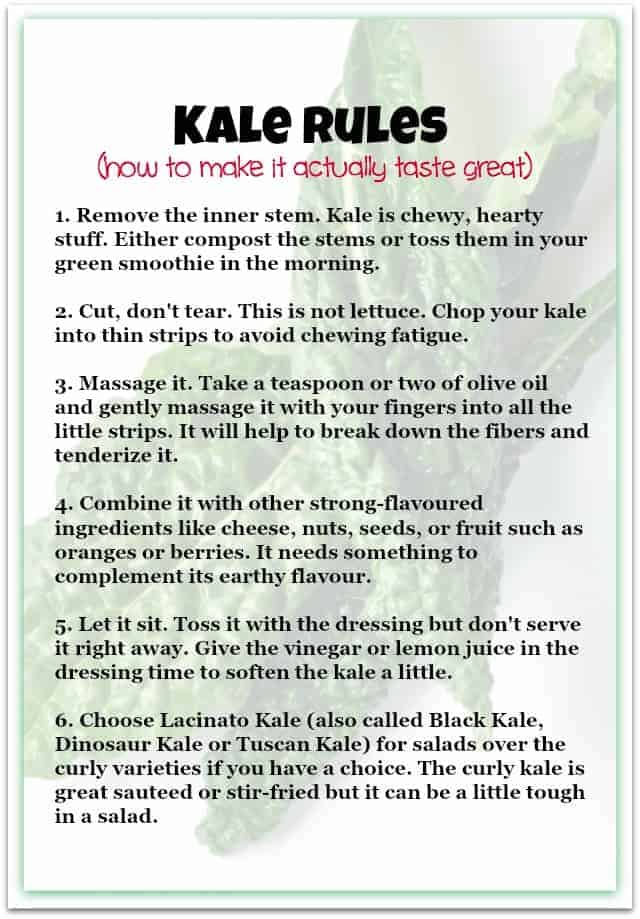 Here are four healthy kale salads to try.
1. Kale, Manchego Cheese and Walnut Salad
A meal in a bowl! Substitute your favourite cheese, but keep the to-die-for dressing.

2. Kale Caprese Salad with Fresh Mozzarella
Fresh, fresh, fresh! Fresh cherry tomatoes, fresh basil and fresh mozza will transport you to Italy. Toss it all with this garlicky Dijon dressing and you'll be licking the bottom of your bowl.

3. Kale and Cara Cara Orange Salad
Substitute your favourite citrus fruit when Cara Cara Oranges aren't available. Add your favourite cheese and toss it all in this bright lemon vinaigrette.

4. Strawberry Kale Salad with Poppy Seed Dressing
Sweet strawberries provide a perfect contrast with salty feta cheese in this salad, but goat cheese would be equally as yummy.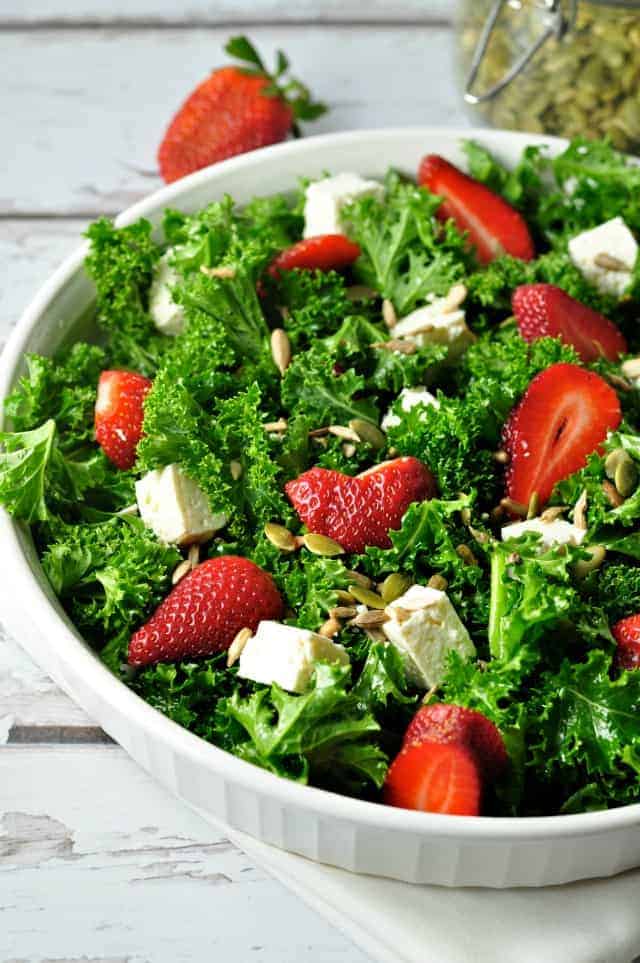 Don't miss out on my free recipe updates, Subscribe here in the sidebar and
Like my Facebook page. Follow me on Pinterest, Twitter and Instagram. Thanks for stopping by!