Gather your friends, pull up a chair, dig in, and mop up the to-die-for pan juices from these Gin-Gingered Prawns. This easy shrimp and pickled ginger appetizer with a splash or two of gin takes only 5 minutes to make. Here's a memorable starter your friends will love!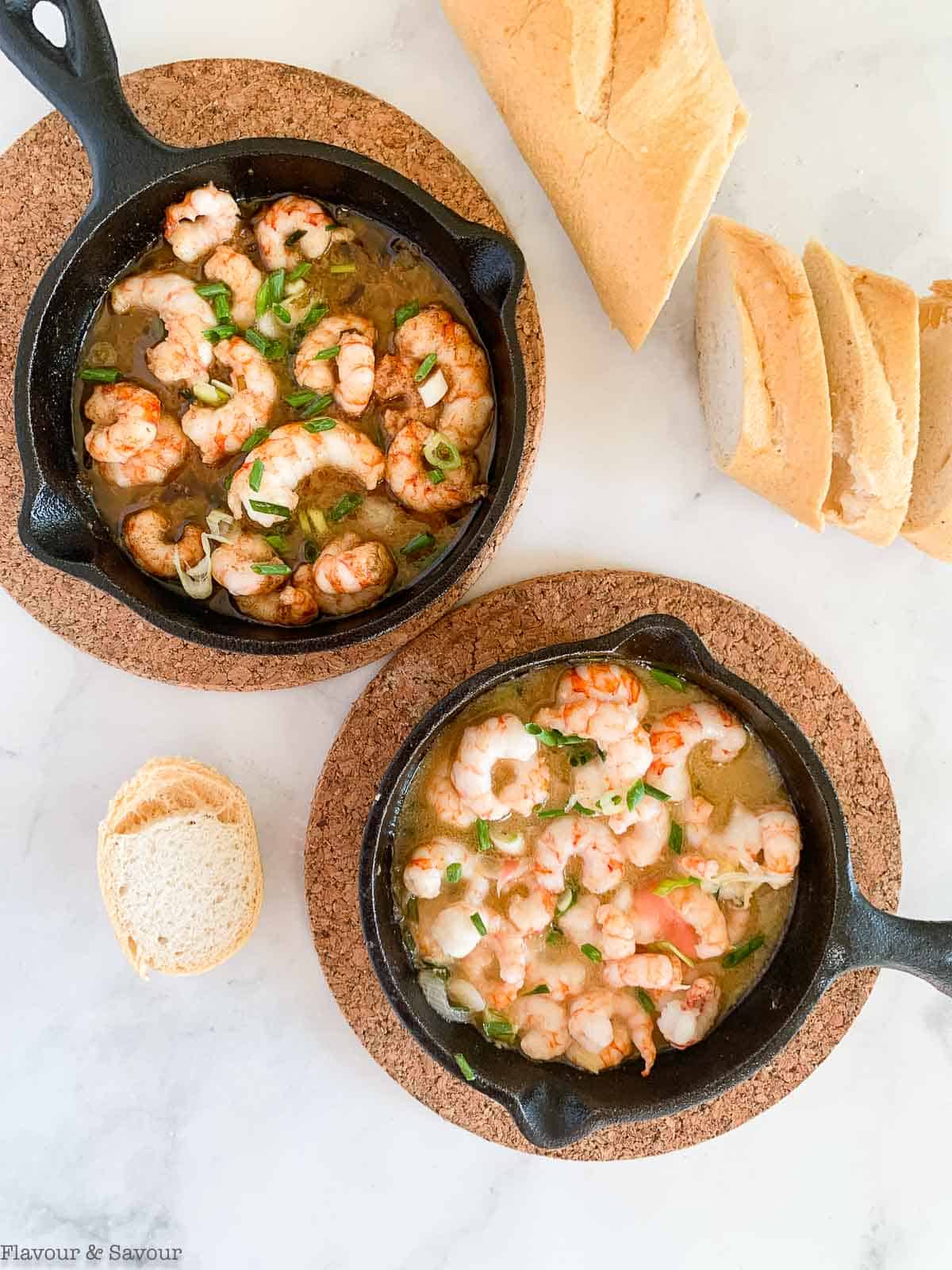 Use prawns or wild-caught shrimp that are available where you live and make these Gin-Gingered Prawns. It's an easy appetizer you won't easily forget!
Jump to:
❤️Why you'll love this recipe
It makes a quick and easy appetizer. Once you make these Gin-Gingered Prawns, this appetizer recipe is bound to become a favourite! Not only because they're succulent and almost sweet, but because this recipe makes the easiest appetizer ever!
This recipe for prawns with gin and ginger has stood the test of time. This Gin-Gingered Prawns recipe appeared in a cookbook by Diane Clement in the 1980s. It's a classic recipe that shrimp lovers never tire of. I originally posted this recipe in 2015. It has been updated with new information and photos to make it more helpful.
Prawns or shrimp are such versatile shellfish. I cook with them often to make show-stopper appetizers like Grilled Cajun Prawn Kabobs, Air Fryer Bacon-Wrapped Shrimp or Prawn and Chorizo Skewers with Lemon Dip.
These gin-gingered prawns have been a favourite for years, however. Sizzled with butter and green onions and flavoured pickled ginger and, of course, gin, these are succulent little bites swimming in a sauce that begs to be mopped up with a good crusty baguette.
🔪Instructions
To make this appetizer of prawn or shrimp with pickled ginger and gin, simply melt a little butter in a skillet, add some chopped green onions, toss in the shelled prawns, some pickled ginger with a little of the pickling liquid, and a generous splash or two . . . or three . . . of gin.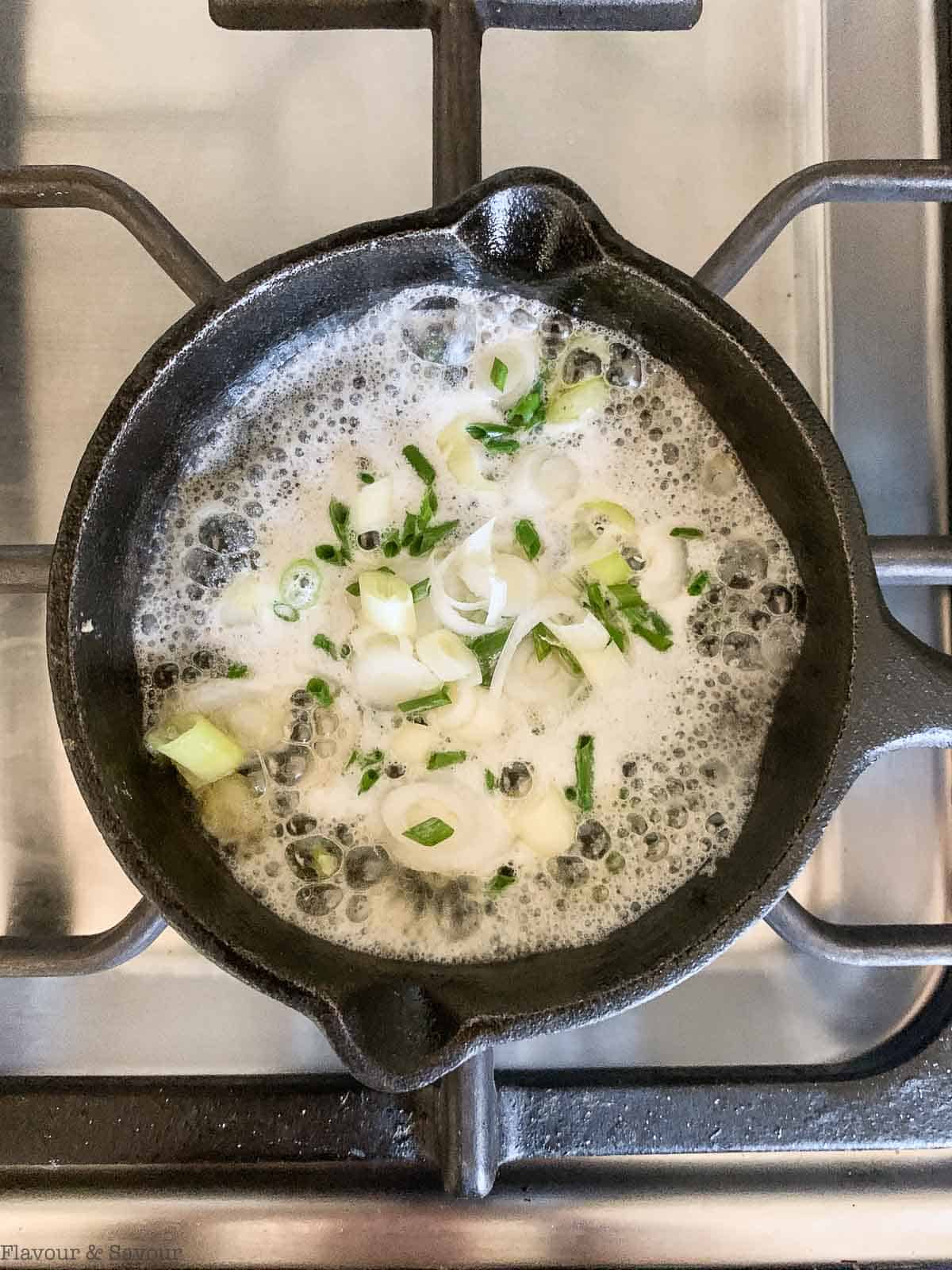 Keep it casual! Gather some friends around the skillet, or serve these prawns with ginger in individual mini skillets. Offer a loaf of crusty bread for dipping.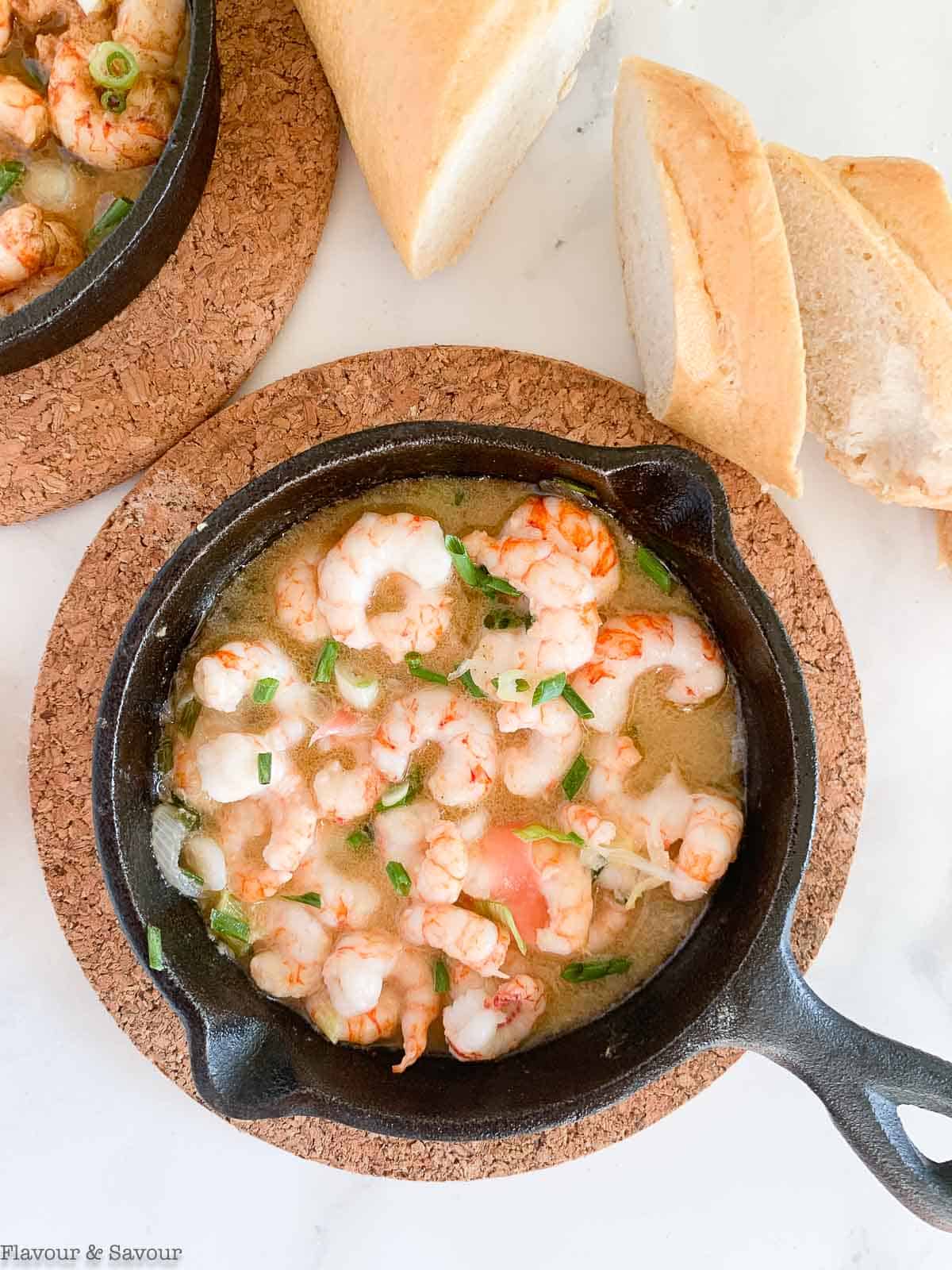 Equipment
You can use any skillet. I like to use cast iron. I make this recipe using either a 12-inch cast-iron skillet or individual mini cast-iron skillets.
Storage
While it's highly unlikely you'll have any leftovers, be sure to refrigerate them in a closed container right away.
And if you love grilled shrimp or prawns, you'll love this recipe for 10-Minute Grilled Chimichurri Shrimp Skewers.
🗒 More seafood recipes
📖 Recipe