A small slice of Italian prosciutto with melon and mint makes a quick and easy appetizer.
Jump to Recipe         Print Recipe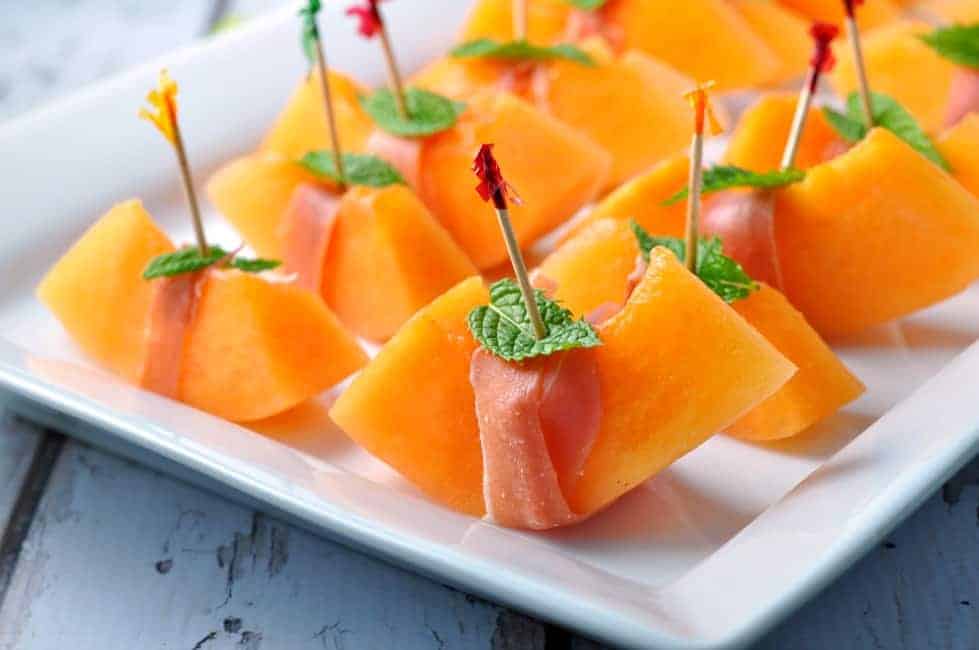 In Italy, prosciutto with melon is a famous food pairing. They're a perfect match! Sweet juicy melon and dry, dry salty cured prosciutto are enjoyed together. Melons are best when they're picked when ripe and sweet.
We've bought Charentais melons whenever we find them while we're traveling here in France and Italy. They are smaller, sweeter and oh-so-much-better than cantaloupes we find at home. Small pieces, wrapped in a slice of local prosciutto and skewered with a fresh mint leaf, make delectable appetizers with that sweet and salty contrast we love. At home in Canada, I often seek out the Crenshaw or Tuscan melons to make this appetizer, as they're sweet and juicy too.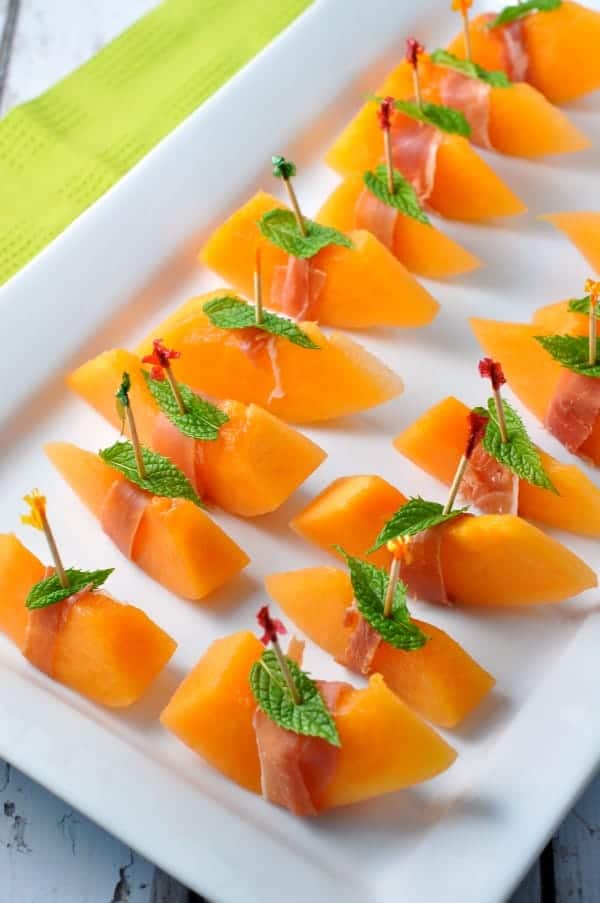 You can find prosciutto everywhere in Italy! It's on the breakfast buffets at hotels, it's in panini, it tops pizza, and it's stuffed in calzones. We have had thin slices served to us with warm cubes of Italian bread as free bar snacks at happy hour time. Just like Serrano ham in Spain, it's found hanging in small shops like these ones in Siena and Modena.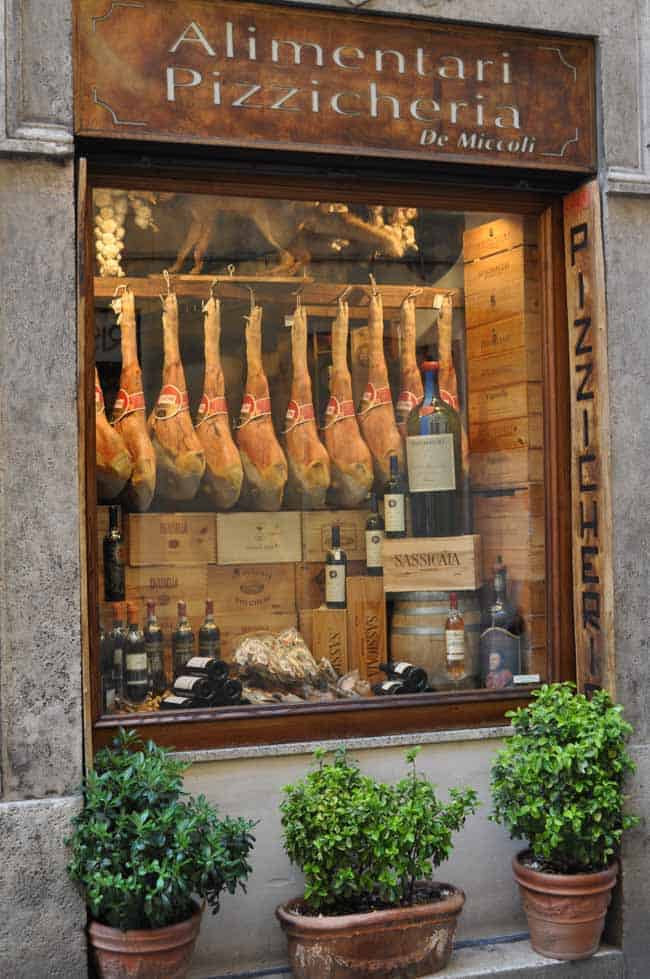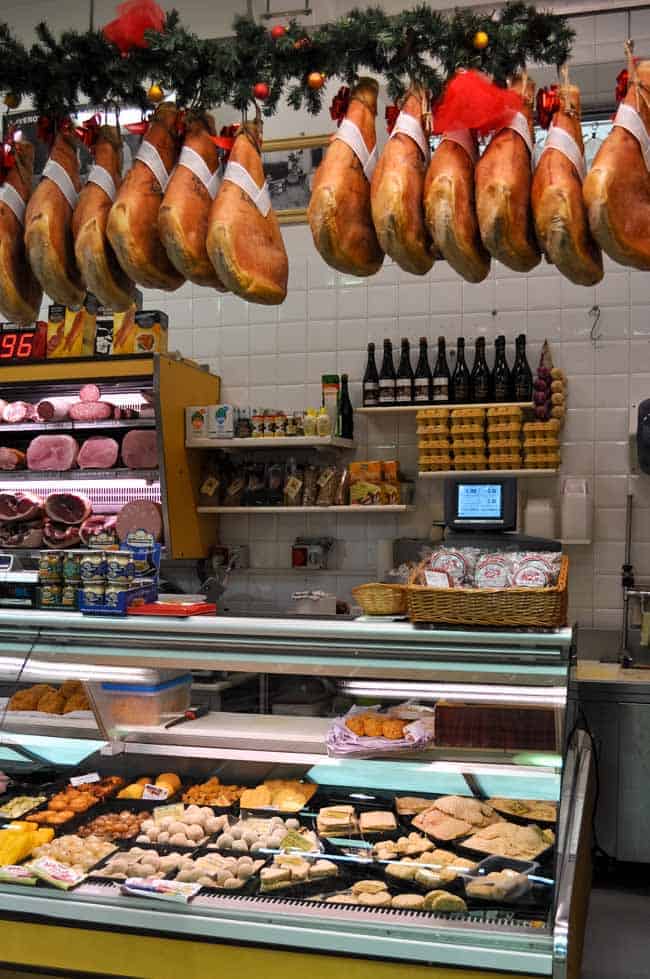 We had a perfect Tuscan picnic in our agritourismo near Monterregiano after picking up some prosciutto, melon, olives, cheese, tomatoes and wine at a local market. Is there anywhere in the world as romantic as Tuscany?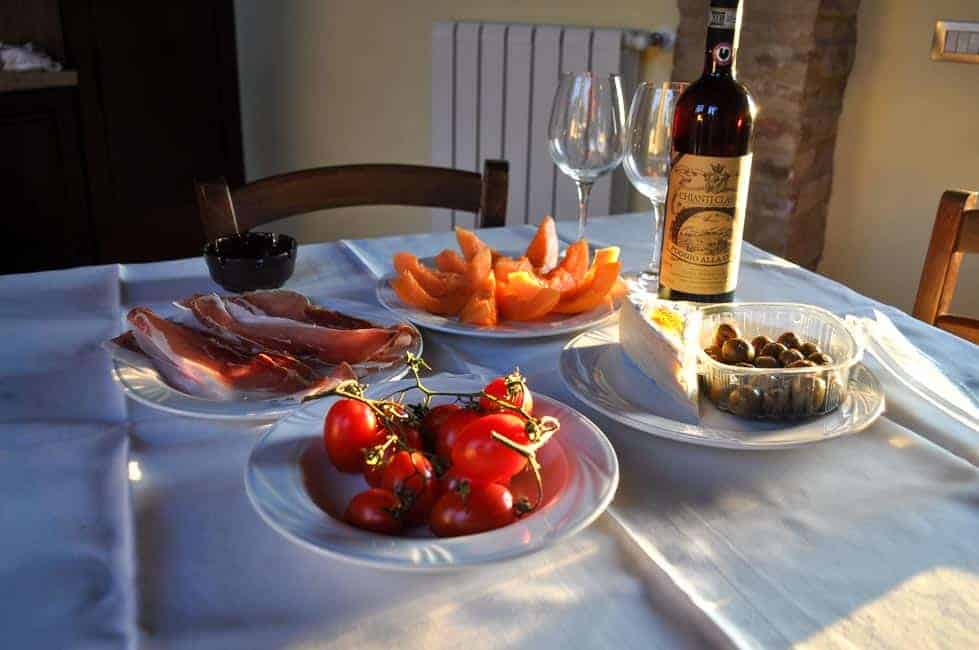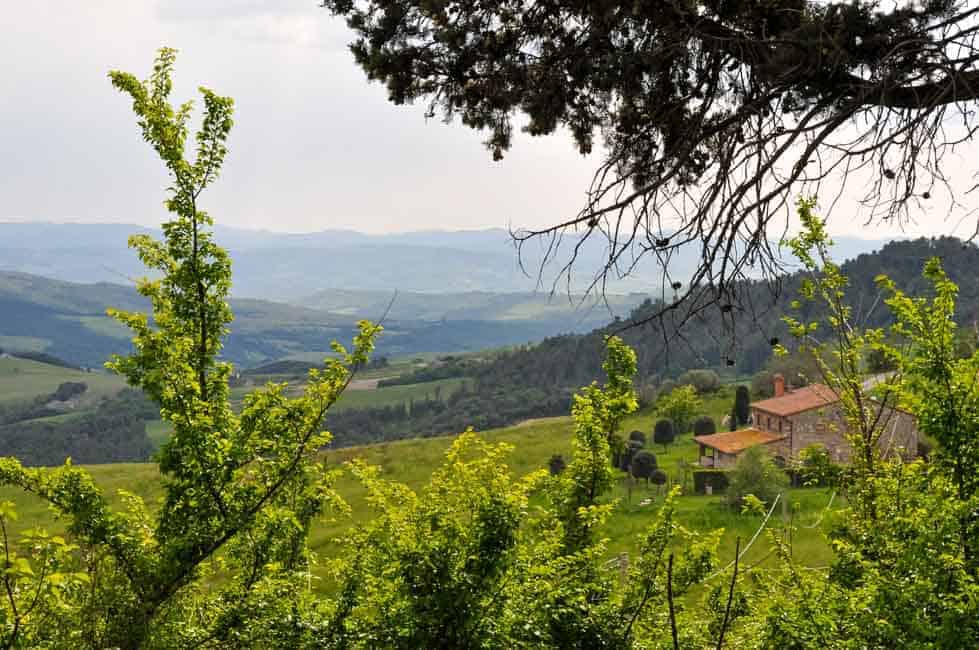 After driving through the crazy traffic in Italy, a quiet time to relax is always welcome. If you're ever considering going on a driving holiday in Italy, I'd urge you to do so. We've had the time of our lives traveling in the heart of Tuscany. However,  I'd also suggest you check out my 10 Tips for Driving in Italy to help make your trip stress-free!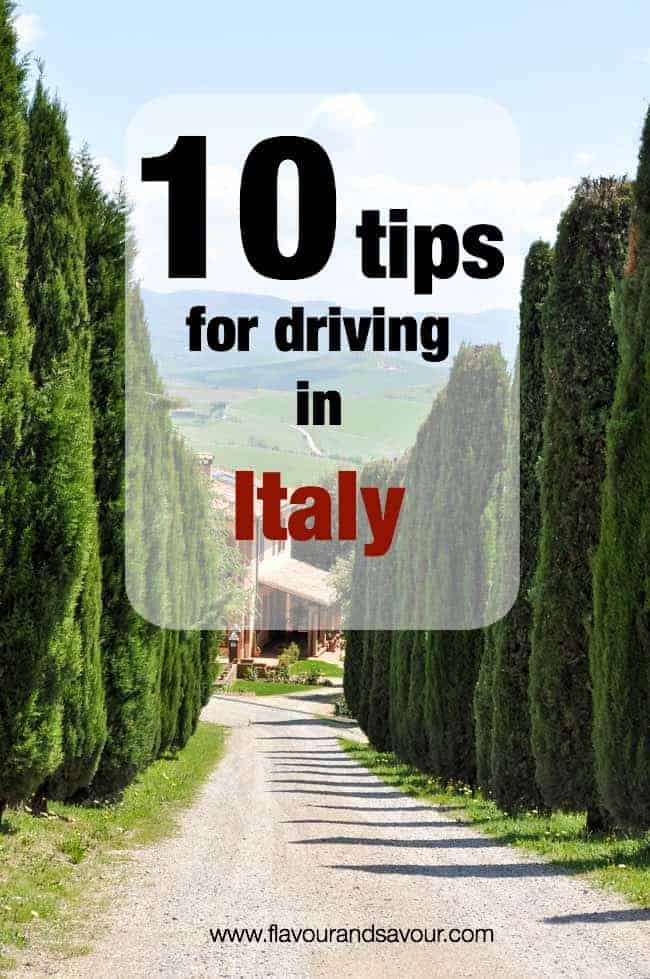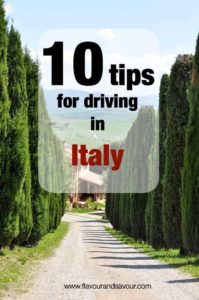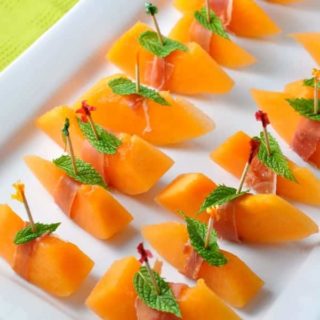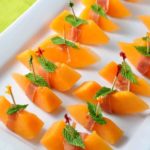 Prosciutto with Melon and Mint
Wrap a small piece of Italian prosciutto ham around a fresh slice of melon and garnish with a fresh mint leaf for a quick and easy appetizer.
Print Recipe
Ingredients
1

medium melon (cantaloupe

Crenshaw, Chanterais, or your favourite sweet melon

4-6

slices

of prosciutto or Serrano ham

leaves

fresh mint
Instructions
Cut melon in half, remove seeds, slice and peel.

Slice prosciutto, removing fat if desired, into thin strips.

Just before serving, wrap each melon slice with a thin slice of prosciutto and secure with a toothpick and a mint leaf.

NOTE: These cannot be made a long time in advance as the melon draws out the salt from the ham and it becomes soggy.