Like crispy chicken wings? Use this easy method to produce crispy honey lime garlic wings with lots of flavour but without all the fat.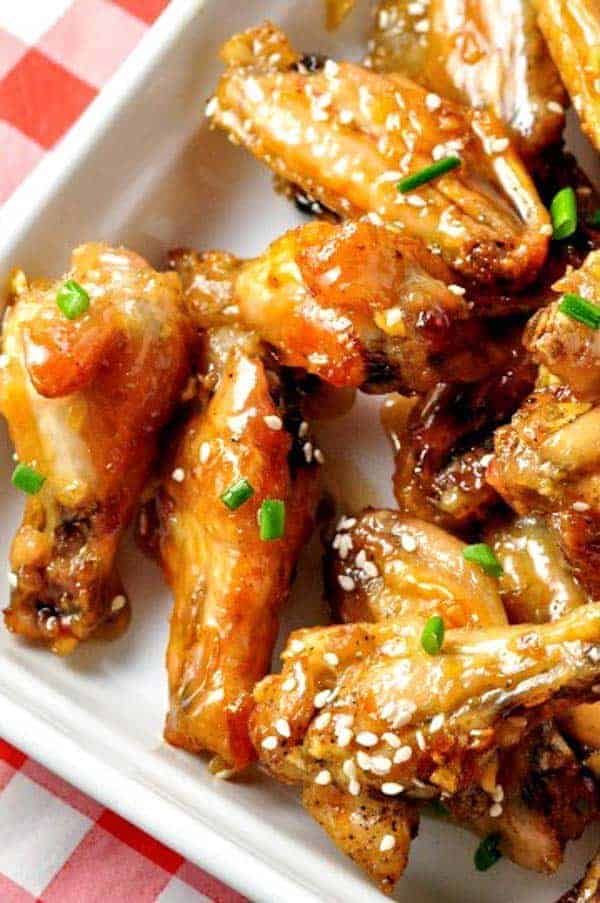 Easiest ever Honey Lime Garlic Wings!
Chicken wings are handy. I like to have a container full of cooked wings like these chipotle honey-mustard wings or these cranberry-glazed chili wings in the freezer ready to pull out for an appetizer, a quick meal or a picnic.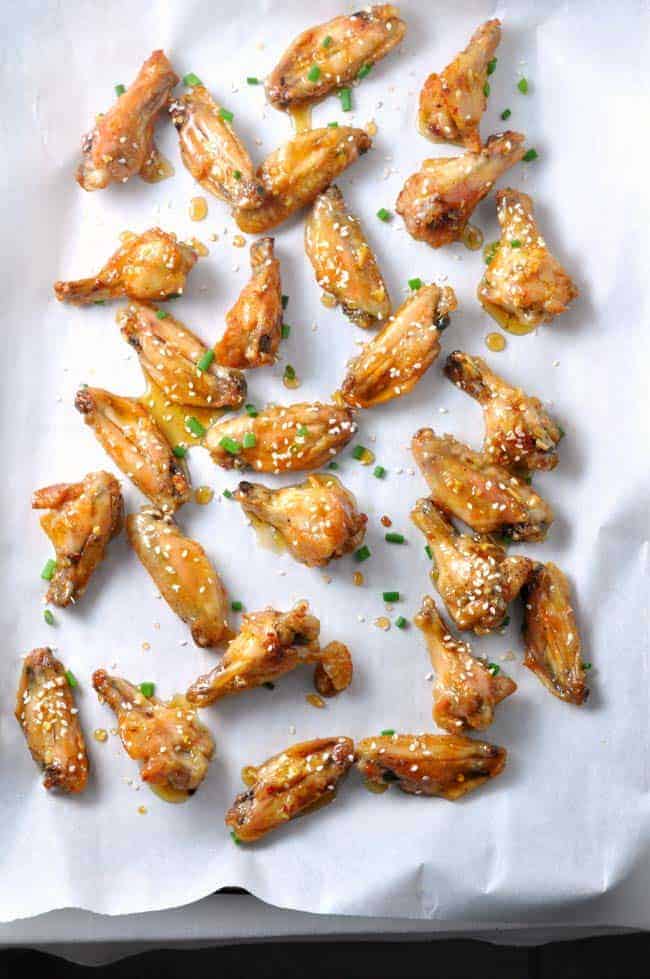 We often take these Honey Lime Garlic Wings when we go out on our boat. With a salad or some fresh raw veggies and fruit, they make a complete picnic meal that everyone loves.
What is the best way to cook low fat chicken wings?
I like chicken wings, but I don't like all the fat.
I've discovered the secret to crispy wings is to toss them in a bit of oil (I know . . . that's fat) and then cook them on high heat in the oven before adding a glaze. The fat renders out, leaving juicy meat and crispy skin.
You'll notice in the photo that these wings look a little skinny. Much of the fat was left behind when I cooked them and all that remains is intensely flavourful chicken wings.

Ready to make a batch?
How to make honey lime garlic wings
This is an easy recipe.
Toss the chicken wings with a little oil (sesame oil has a nice flavour, if you have some, but any oil will do) and salt and pepper.
Bake until crispy while you whisk the glaze ingredients together,
Then smother with the glaze.
Garnish with sesame seeds or snipped chives and serve!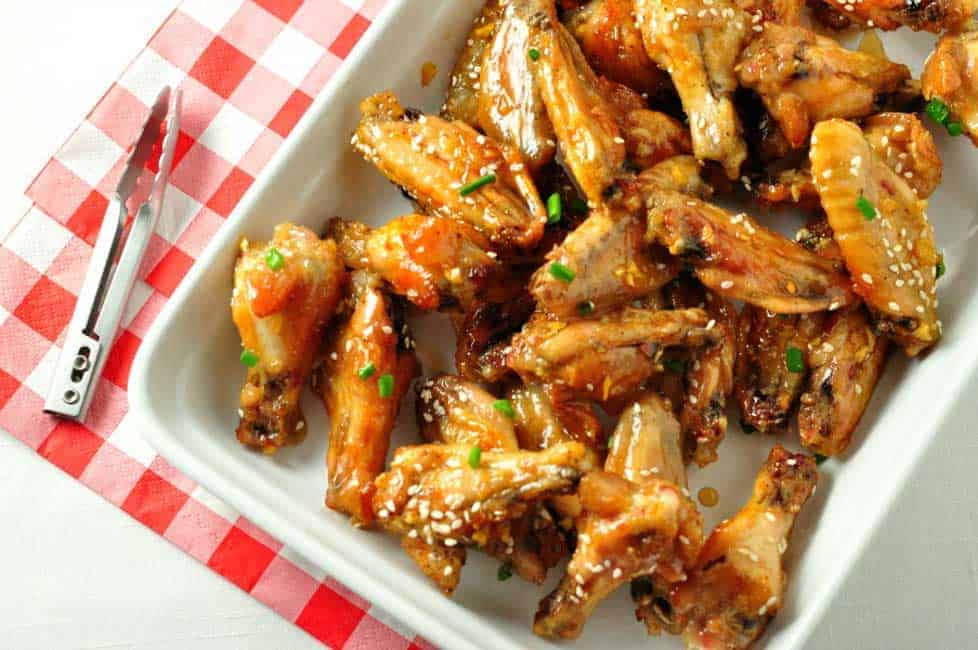 They're sweet, they're tangy, and they're sticky. Get the napkins and lick your fingers!
This post contains affiliate links. If you click on any of the affiliate links and make a purchase within a certain time frame, I'll receive a small commission. The third party pays the commission, not you. I am a participant in the Amazon Services LLC Associates Program. It's an affiliate advertising program designed to provide a means for me to earn fees by linking to Amazon.com and affiliated sites.