Here are five ways to serve this versatile 3-ingredient Grape, Apple and Red Cabbage Slaw. Mayo-free, this fresh, crisp coleslaw is dressed with a light apple cider and honey-Dijon vinaigrette.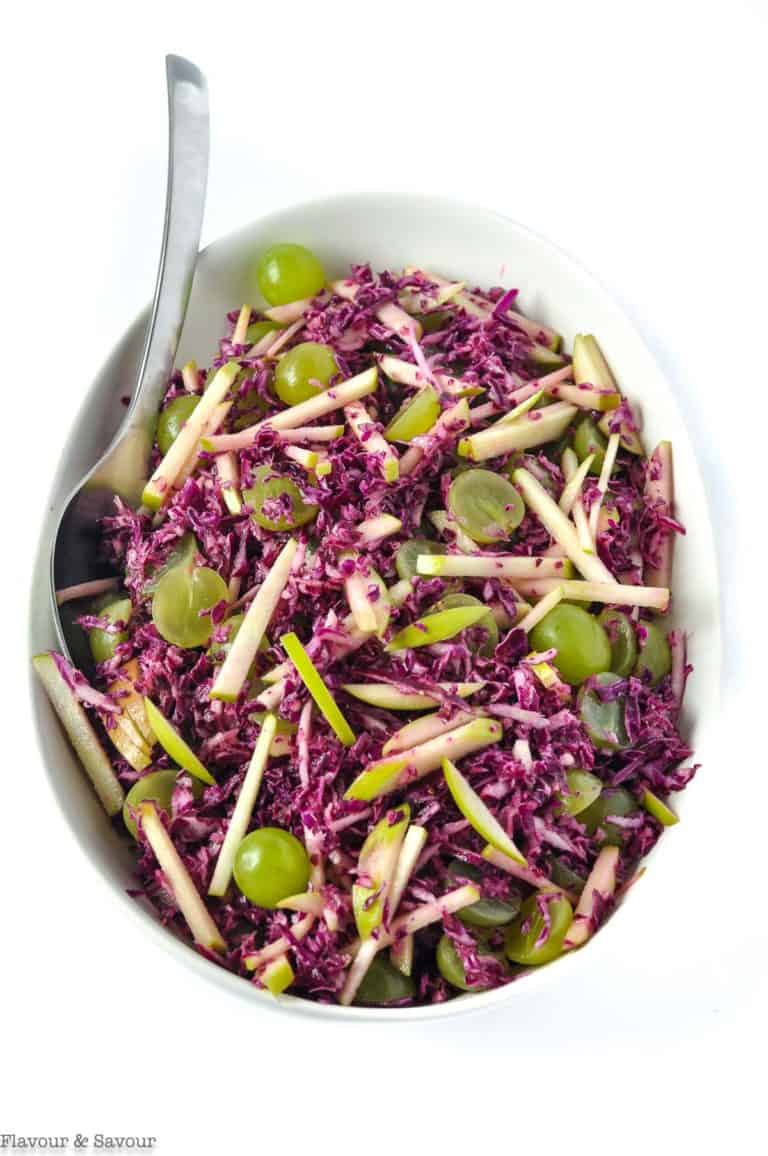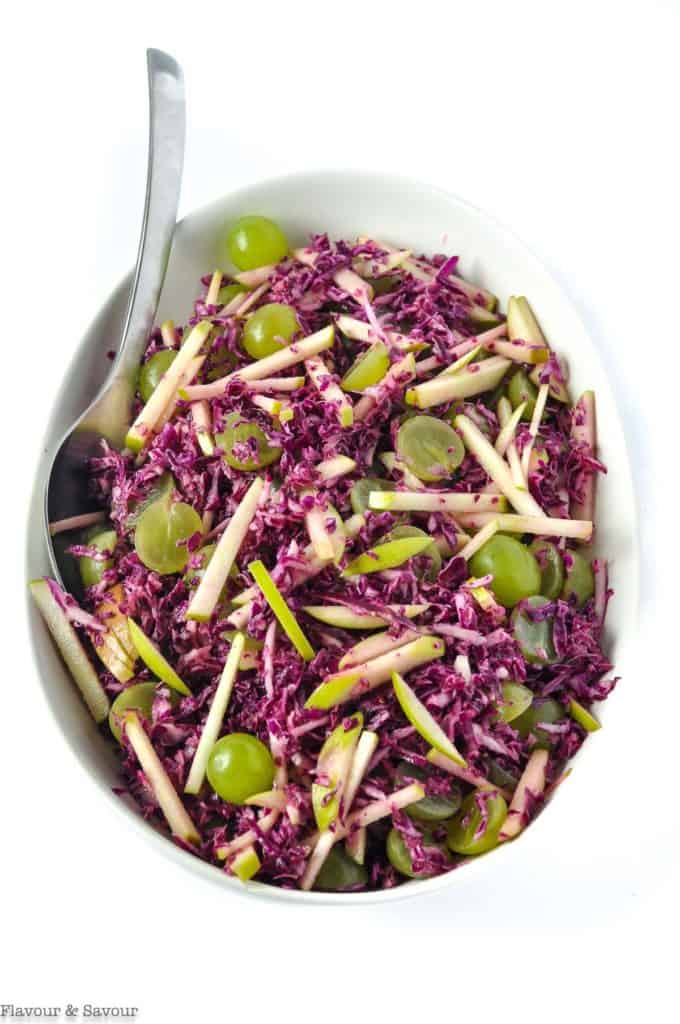 When I found this Grape, Apple and Red Cabbage Slaw recipe in a past issue of Food Network magazine, I knew it was something we'd like. Crunchy red cabbage, tart Granny Smith apples and sun-ripened sweet green grapes make this slaw rich in Vitamin C and oh-so-tasty!
With a bumper crop of both green and red grapes, all from three young grapevines in our back yard, I've been faced with the task of finding different ways to use them.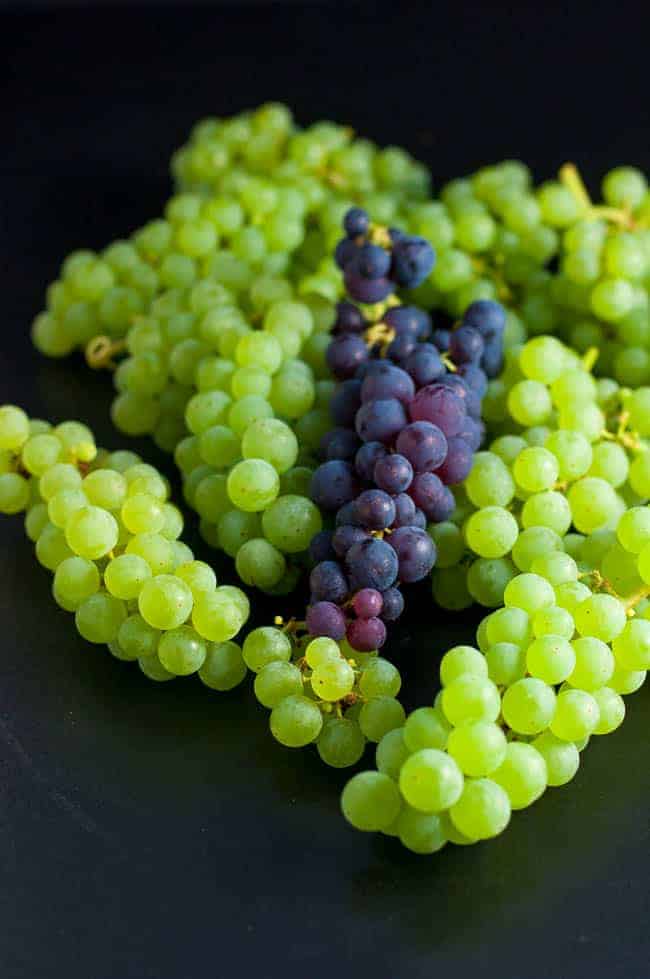 This cabbage slaw with apples and grapes is not your old familiar coleslaw smothered in a mayonnaise dressing. It's crunchy, tart and sweet, all at the same time. It's dressed with a light apple cider and honey vinaigrette that adds the touch of sweetness needed to perfectly balance the flavours.
🔪 Instructions
First, shred or finely slice red cabbage, either with a grater or a food processor.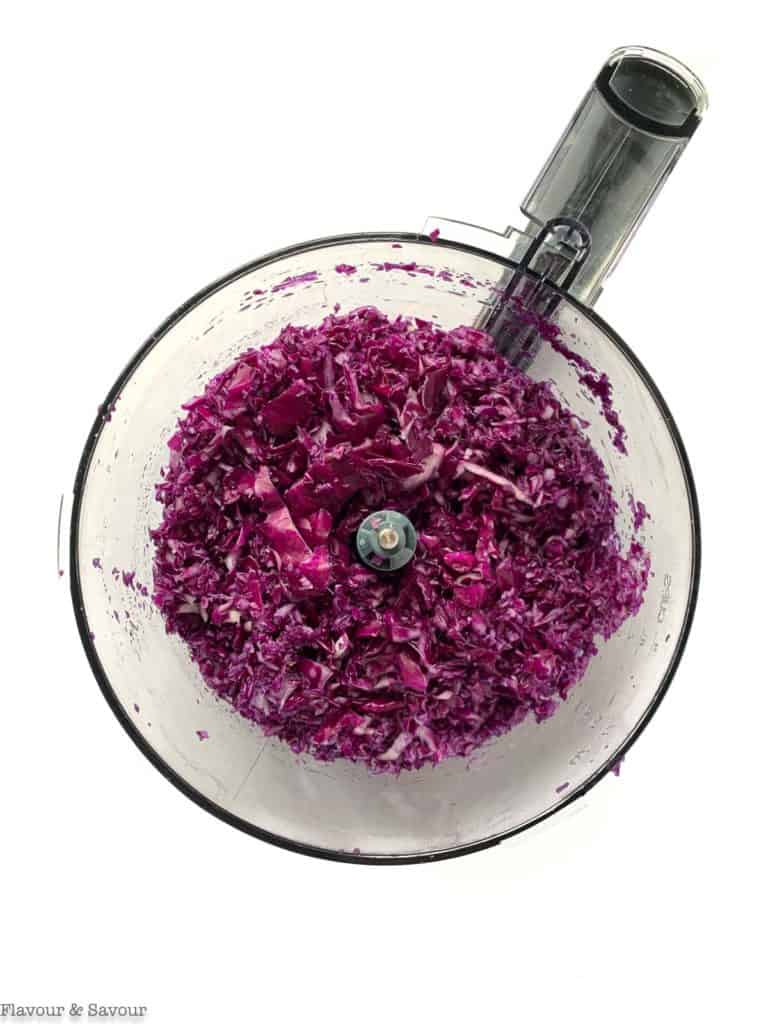 Use a julienne tool or a sharp knife to thinly slice a Granny Smith apple.
Next, slice fresh green grapes in half.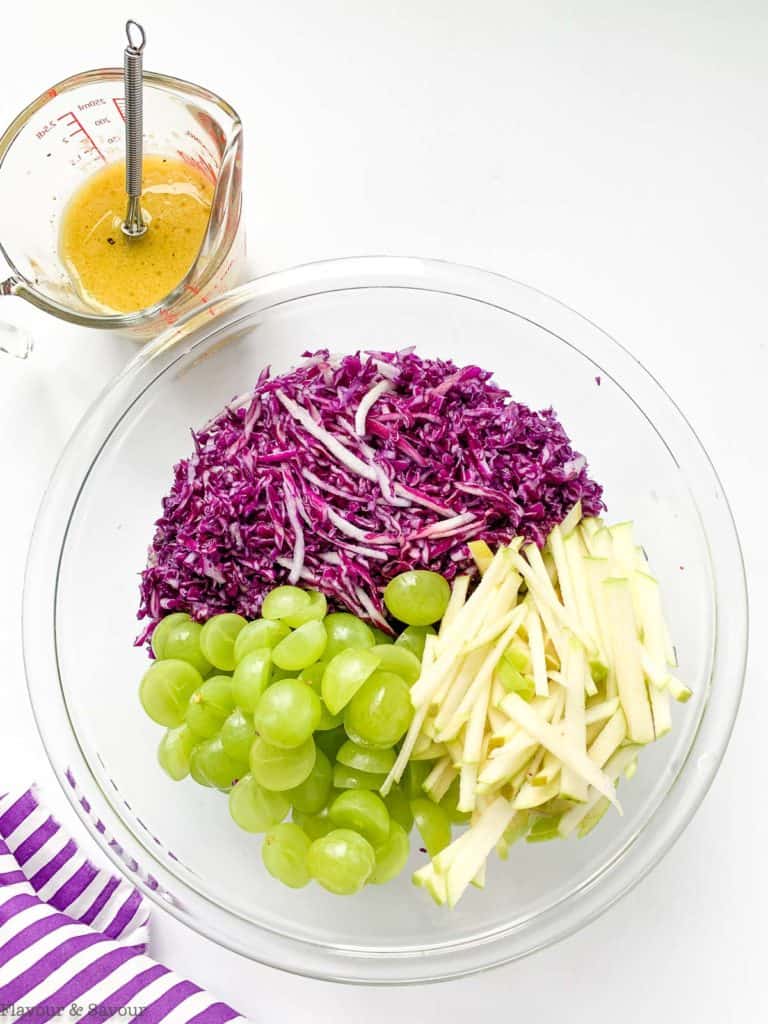 And finally, toss this red cabbage slaw with an apple cider based vinaigrette, then let stand to allow the flavours to blend. So tasty!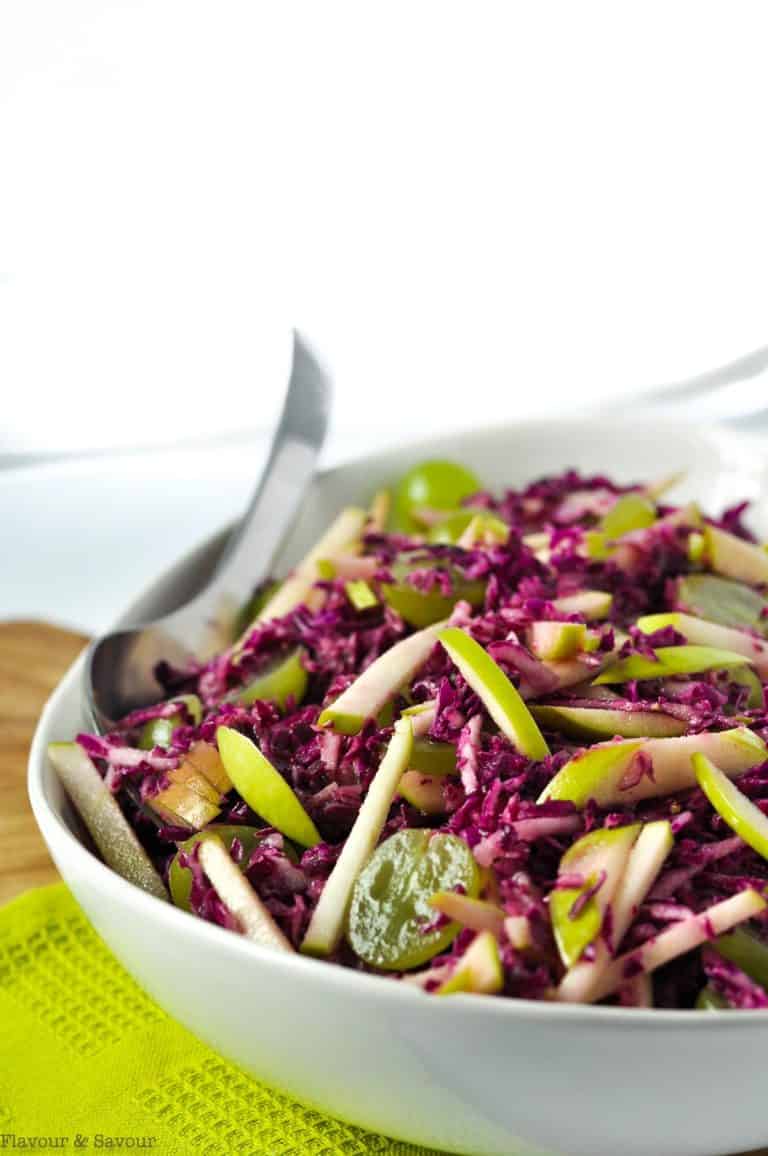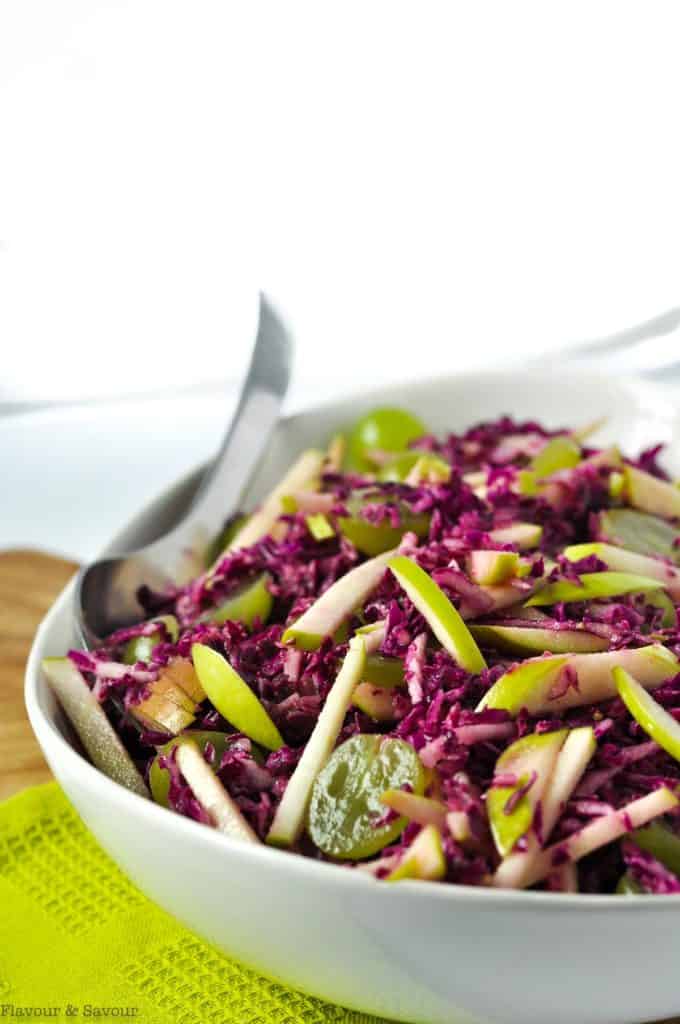 Storage
This red cabbage slaw will stay crisp in the refrigerator for two to three days.
I adapted this recipe slightly from Grape, Apple and Red Cabbage Slaw in Food Network magazine, June 2016. This post has been updated with new information and photos.