This delicately sweet and airy Light Lemon Mousse is made without raw eggs. Made with Greek yogurt, it's a delicious gluten-free dessert, flavoured with fresh lemon juice and blueberry sauce. A perfect make-ahead dessert to end a meal at any time of the year!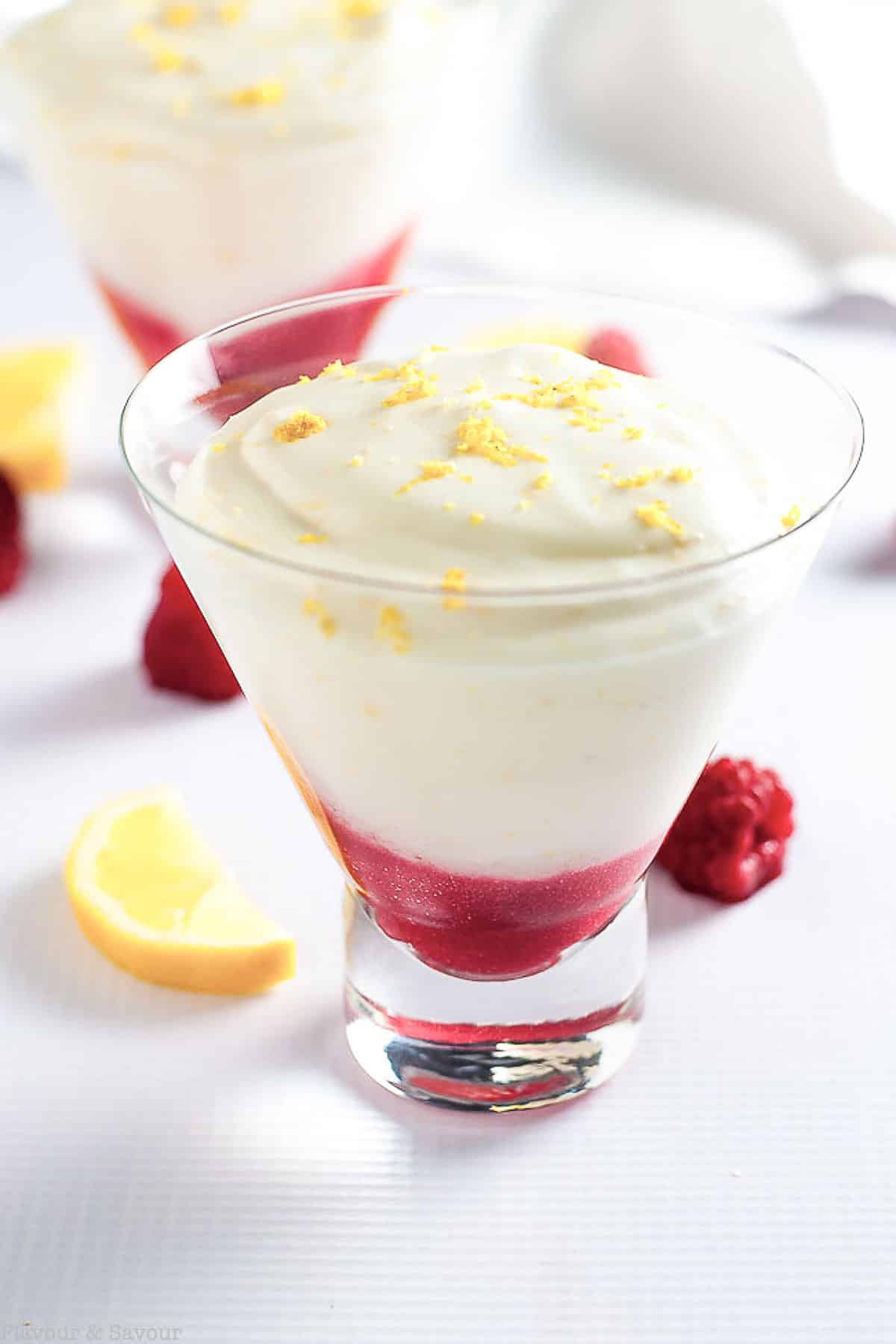 Jump to:
❤️ Why you'll love this lemon mousse recipe
A light and fluffy dessert, perfect to end a meal at any time of year. This delightful lemon mousse is made with creamy Greek yogurt!
Made without raw eggs. This recipe is perfect for those who want to avoid using raw eggs in their desserts. Many mousse recipes contain raw eggs. While this recipe relies on meringue for its light, fluffy texture, the egg whites are heated to 160°F. to destroy any potential bacteria, making it safe for those with compromised immune systems.
Bright lemon flavour: It's a refreshing dessert that's bursting with bright citrus flavor, an ideal dessert to finish a heavy meal.
It's gluten-free, so everyone can enjoy it!
Ideal for any occasion: Baby showers, Mother's Day, Easter, summer barbecues or winter holiday parties, this fluffy lemon mousse will be a welcome dessert any time!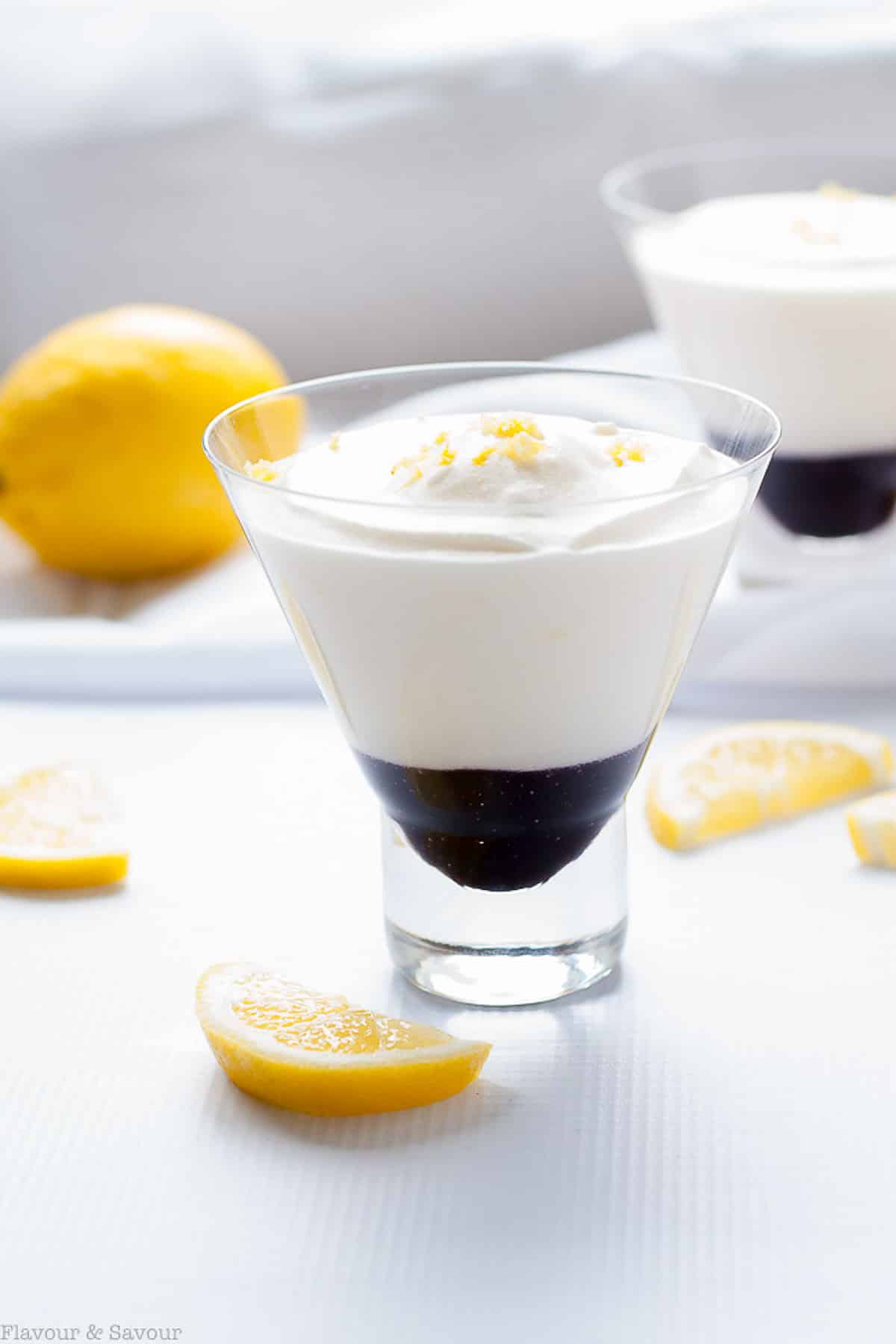 🛒Simple Ingredients
Here are a few notes about the key ingredients. You'll find a complete list with amounts in the recipe card below.
gelatin: You can use either powdered gelatin or sheet gelatin.
Greek yogurt
heavy cream
lemon juice from fresh lemons, freshly squeezed: Avoid bottled lemon juice in this recipe. Fresh lemon juice will make all the difference!
lemon zest: I like to choose fresh organic lemons, especially when I'm using lemon zest.
pure vanilla extract
egg whites
sugar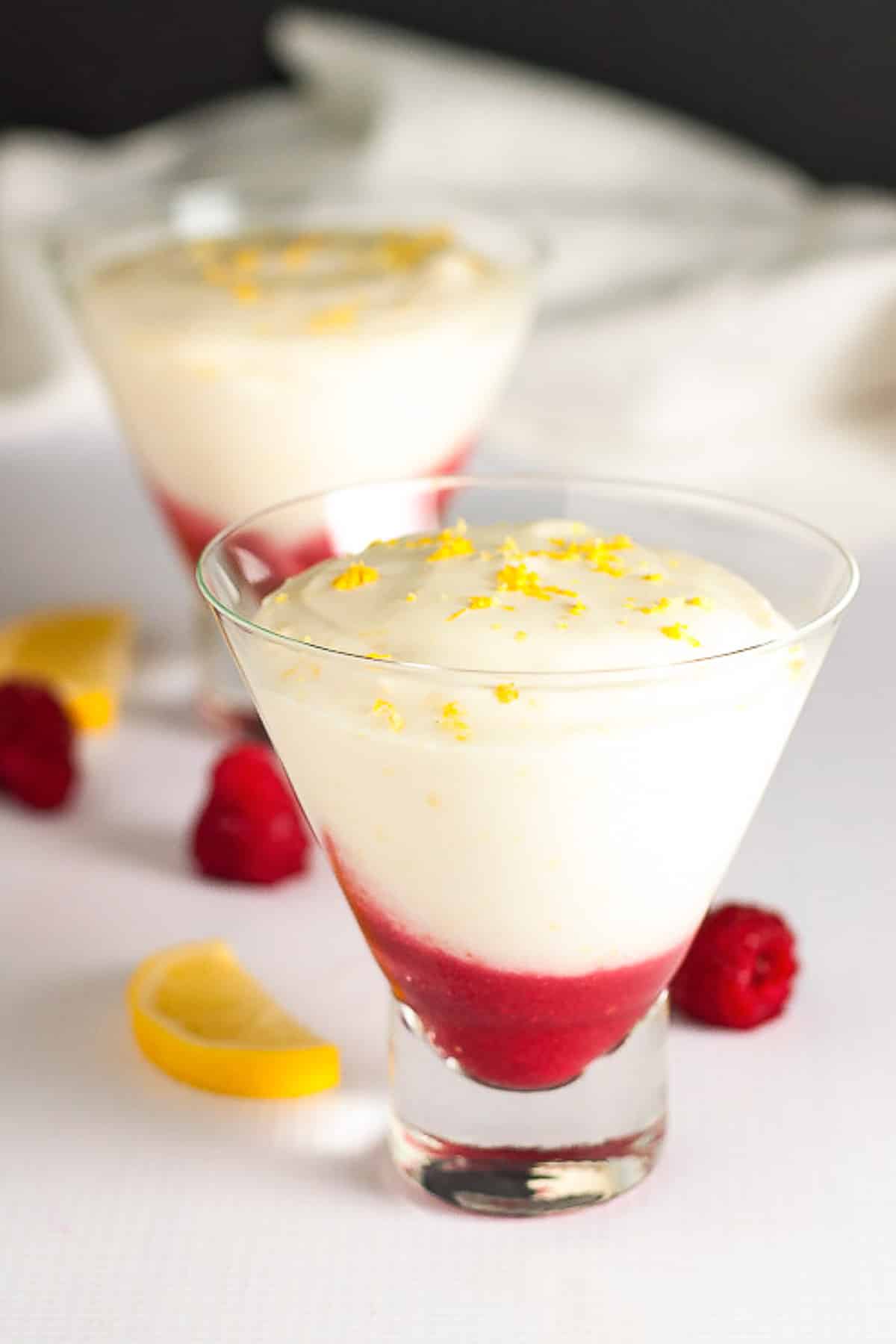 🔁 Ways to vary this fresh lemon mousse recipe
Readers' Questions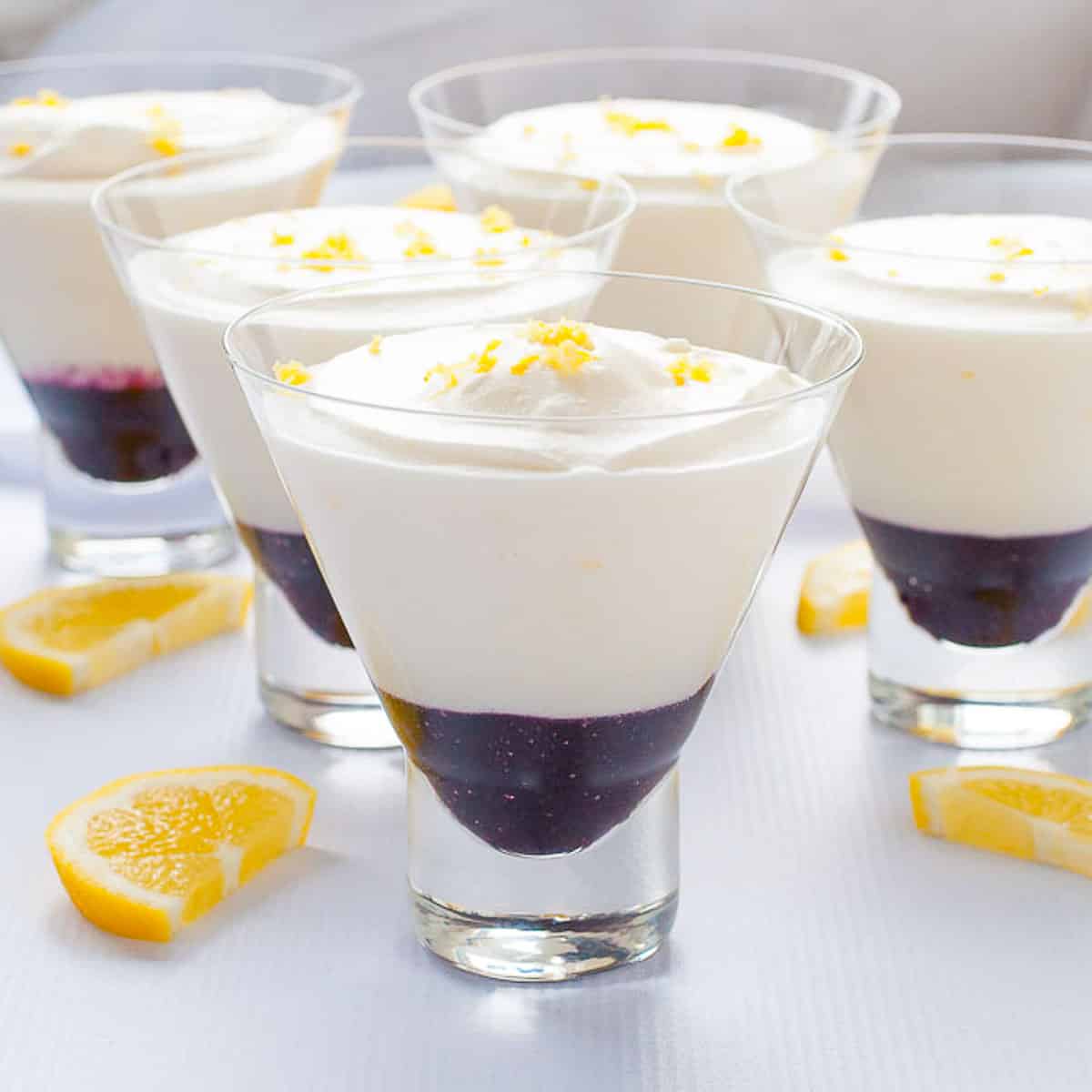 🥄What kitchen equipment will I need to make Lemon Mousse?
Read through the recipe and get all your equipment and ingredients ready before you start.
You will need:
a small saucepan for the blueberry or raspberry sauce
a fine sieve
a mini food processor or blender (optional)
a small dish for softening the gelatin
a cooking thermometer
dessert glasses or 8-oz Mason jars
2 medium glass or heat-proof bowls, one of which fits over a medium to large saucepan (for heating the egg whites and sugar)
a whisk
a stand mixer, if you have one, or a large glass or metal bowl and an electric hand mixer
a spatula
⏲️ Can I make lemon mousse ahead of time? How long will it stay fresh?
Lemon mousse will keep for a few days in the fridge, making it an excellent choice for a make-ahead dessert.
Looking for other light or lemon desserts? Try these:
🗒 More delicious desserts to try
📖 Recipe