A delicious collection of gluten-free Easter dessert recipes featuring springtime flavours of carrot cake, lemon, strawberries and chocolate! Many of these Easter and Spring desserts can be made ahead of time.
Whether you celebrate Easter, Passover or Ramaden, enjoying dessert at special occasions is likely part of your celebration. And when that dessert is gluten-free, it means that everyone can enjoy it!
I've rounded up my favourite gluten-free dessert recipes that I like to serve in the spring to share with you here.
Carrot cake, lemon, strawberries and chocolate are the flavours I most associate with springtime desserts. I've picked recipes that feature these, hoping that you can pick one or two to make for your family when you're planning your Easter menu. And yes, they're all gluten-free!
If there are just two of you, or you and your kids, a smaller dessert might be better than making a full-sized cheesecake, for example. Many of the following dessert recipes can easily be halved.
If you're looking for more mini desserts, you'll find more ideas in this post: 12 Gluten-Free Mini Desserts in Jars.
Jump to:
Gluten-free Carrot Cake Desserts
My favourite moist gluten-free carrot cake recipes! I've made this carrot cake and these mini carrot cake cupcakes more times than I could count, and they consistently turn out.
Fresh Fruit Tart with Vanilla Pastry Cream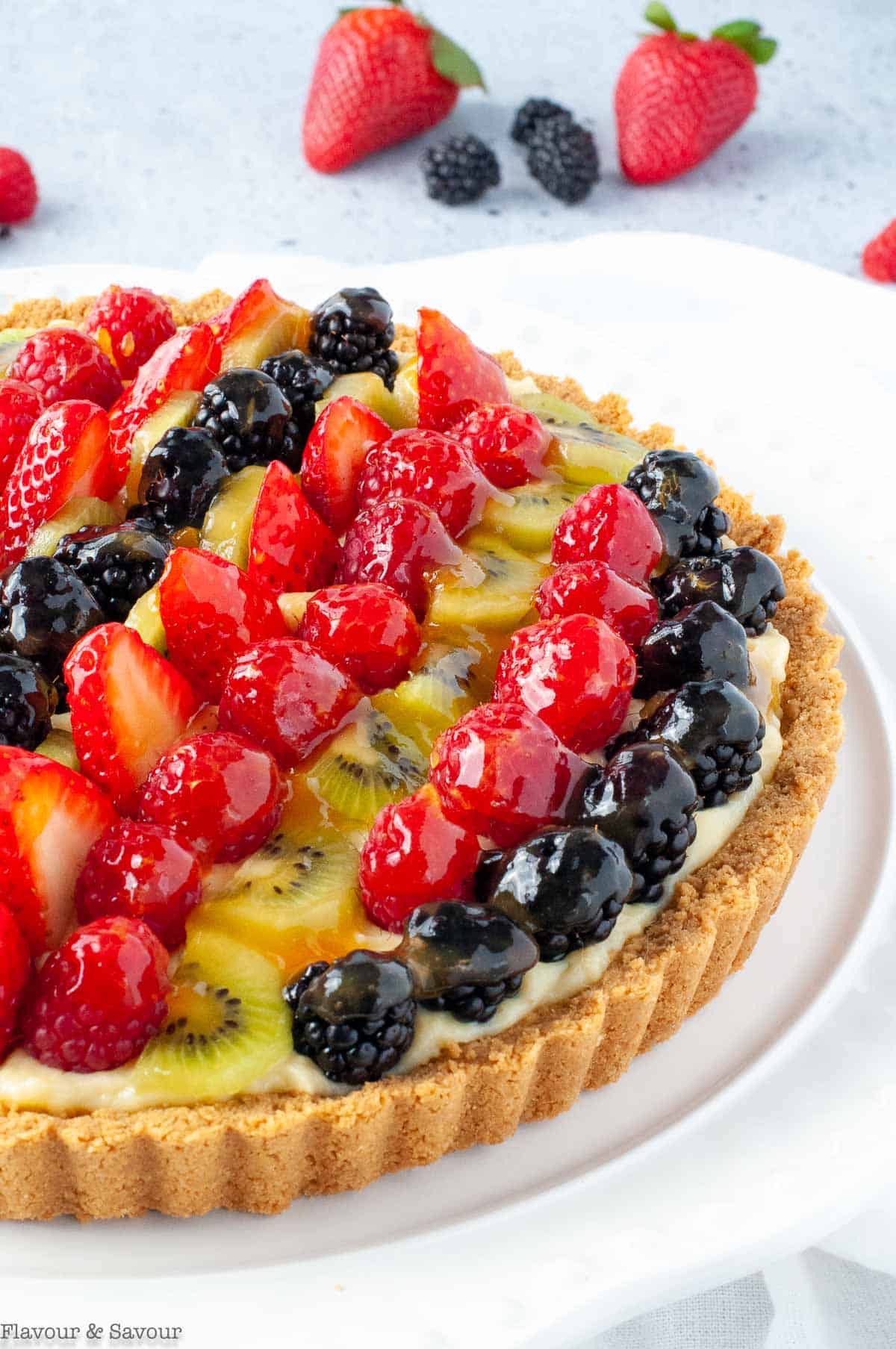 Gluten-free Desserts for Chocolate Lovers
Shun the store-bought chocolate treats this year and bake one of these gluten-free chocolate desserts your whole family will love!