Looking for the perfect desserts to celebrate Easter and Spring? Look no further than this collection of 22 delicious treats featuring the bright flavors of lemon, the classic goodness of carrot cake, the sweetness of strawberries, and the indulgence of chocolate. Whether you're hosting a brunch, dinner or casual get-together, these gluten-free desserts for Easter are sure to delight your taste buds and put a spring in your step!
Click on the buttons below each photo to take you directly to the recipes.
Jump to:
Gluten-free Carrot Cake Desserts for Easter
My favourite moist gluten-free carrot cake recipes! I've made this carrot cake and these mini carrot cake cupcakes more times than I could count, and they consistently turn out beautifully!
Fresh Fruit Tart with Vanilla Pastry Cream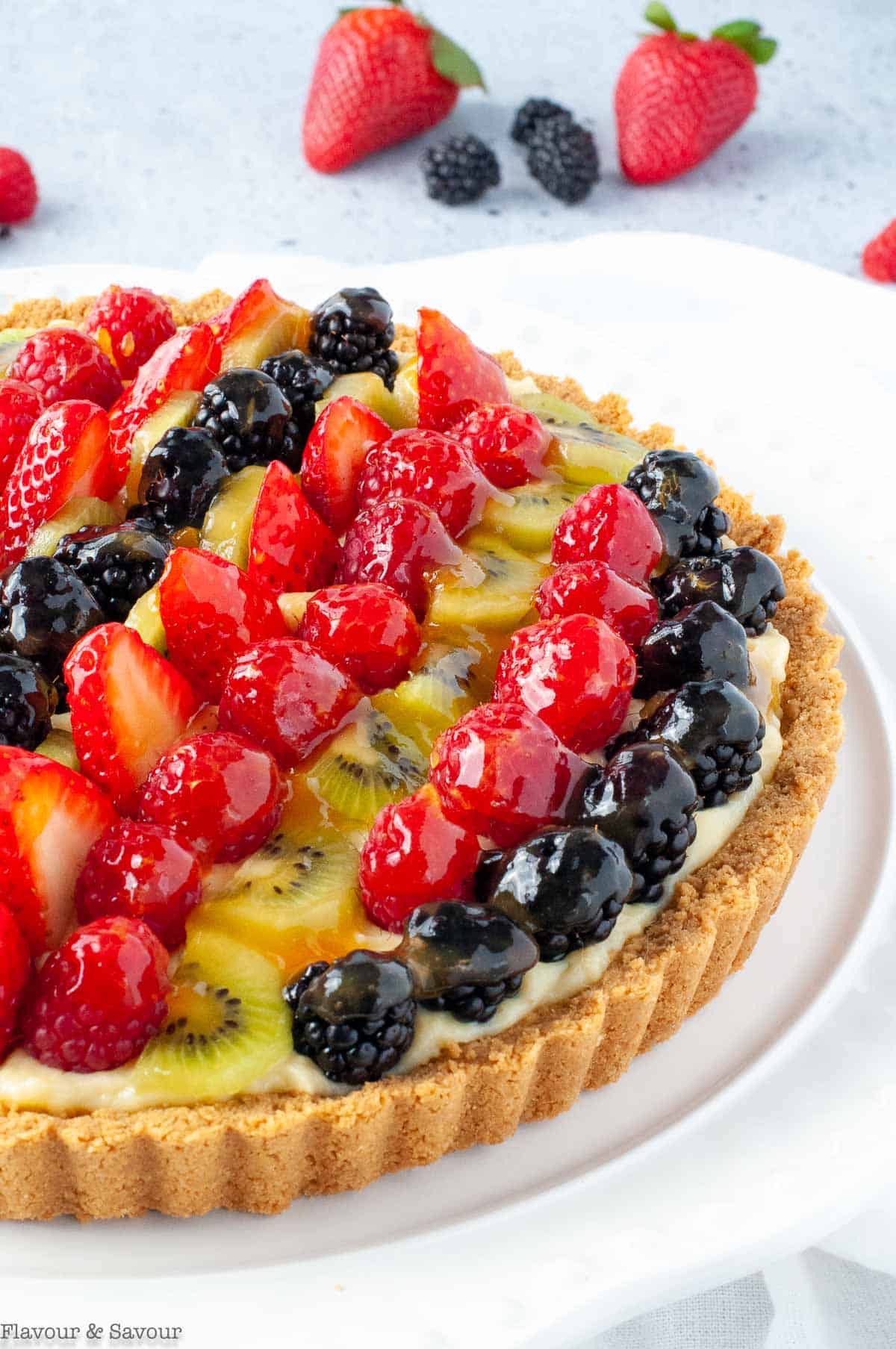 Gluten-free Spring Desserts for Chocolate Lovers
Shun the store-bought chocolate treats this year and bake one of these gluten-free chocolate desserts your whole family will love!