31 healthy gluten-free recipes using healthy rolled oats! This post includes recipes for how to cook traditional oatmeal, baked oatmeal, overnight oats, oatmeal muffins, oatmeal bars and granola. It also includes recipes for fruit crisps and crumbles made with an oat topping.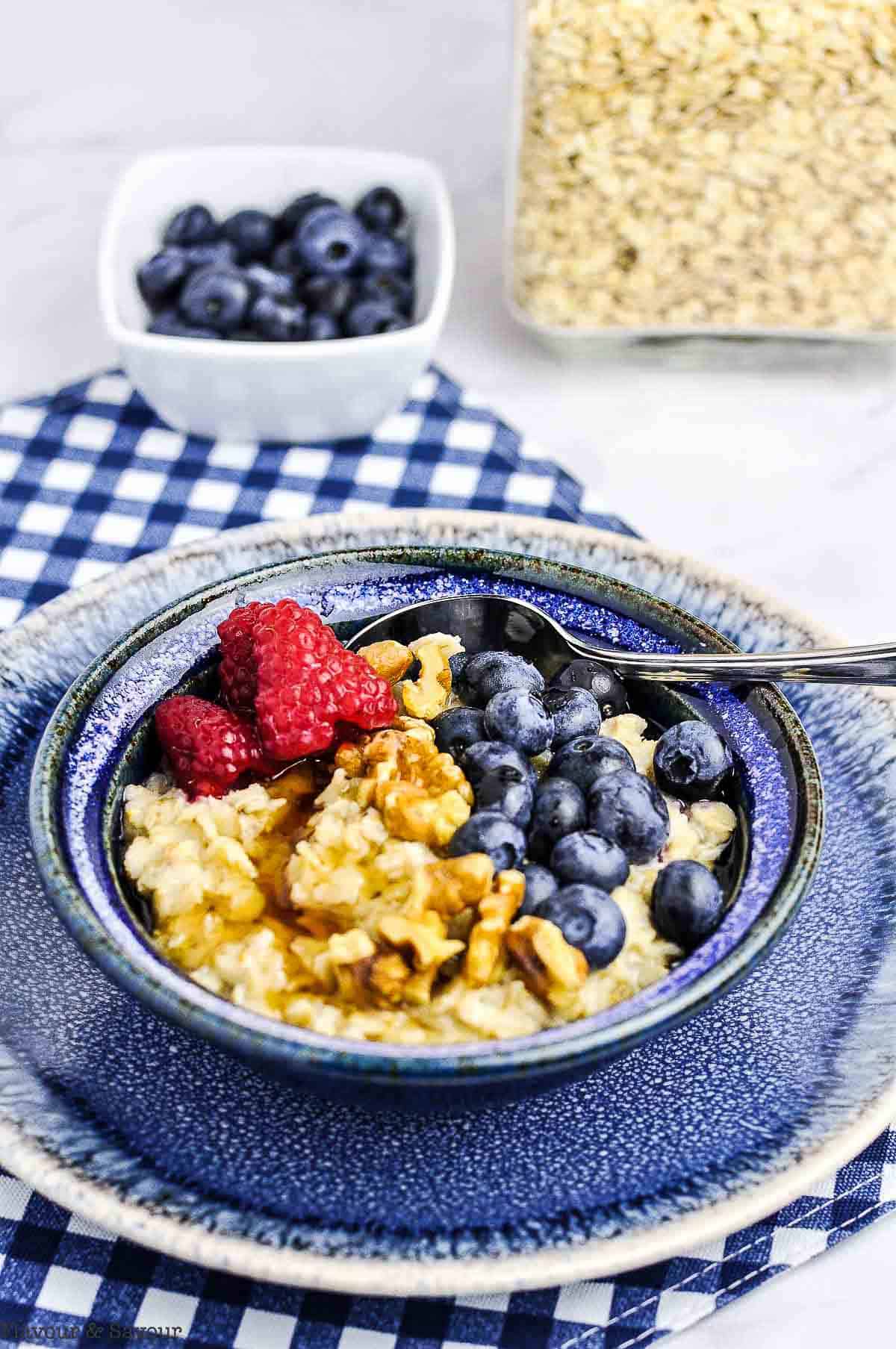 Jump to:
❤️ Why I love cooking with oats
Satisfying: A warm bowl of oatmeal makes a totally satisfying breakfast.
Easy and budget-friendly: It's easy to make, it's inexpensive, it's comforting, and it's naturally gluten-free, dairy-free and vegan!
Healthy: Oats are considered one of the healthiest grains on earth! They're a good source of healthy carbohydrates and fiber. Oats keep you feeling full longer than highly processed carbs.
Versatile: There are so many delicious ways to use oats. You can serve a bowl of oatmeal plain with a little milk or plant-based milk, and sweeten it with maple syrup, honey, brown sugar, coconut sugar or even 0-calorie sweeteners like Monkfruit or Stevia. Or you can dress it up with a dash of cinnamon, fresh or frozen berries, sliced bananas or other fruit, nuts, hemp or chia seeds.
Quick to cook: The basic recipe for making oatmeal is to combine 1 part rolled oats (either old-fashioned oats or quick oats) with 2 parts water or milk and a pinch of salt. I've included a recipe for traditional oatmeal in the recipe card at the end of this post.
While a bowl of hearty traditional oatmeal is delicious, there are so many more recipes you can make with a cup or two of rolled oats! I've rounded up 30+ healthy oatmeal recipes for you. I've included oatmeal recipes for breakfast, oatmeal muffins, baked oatmeal, overnight oats, granola, oat dessert bars, oat breakfast bars, and fruit crisps and fruit crumbles.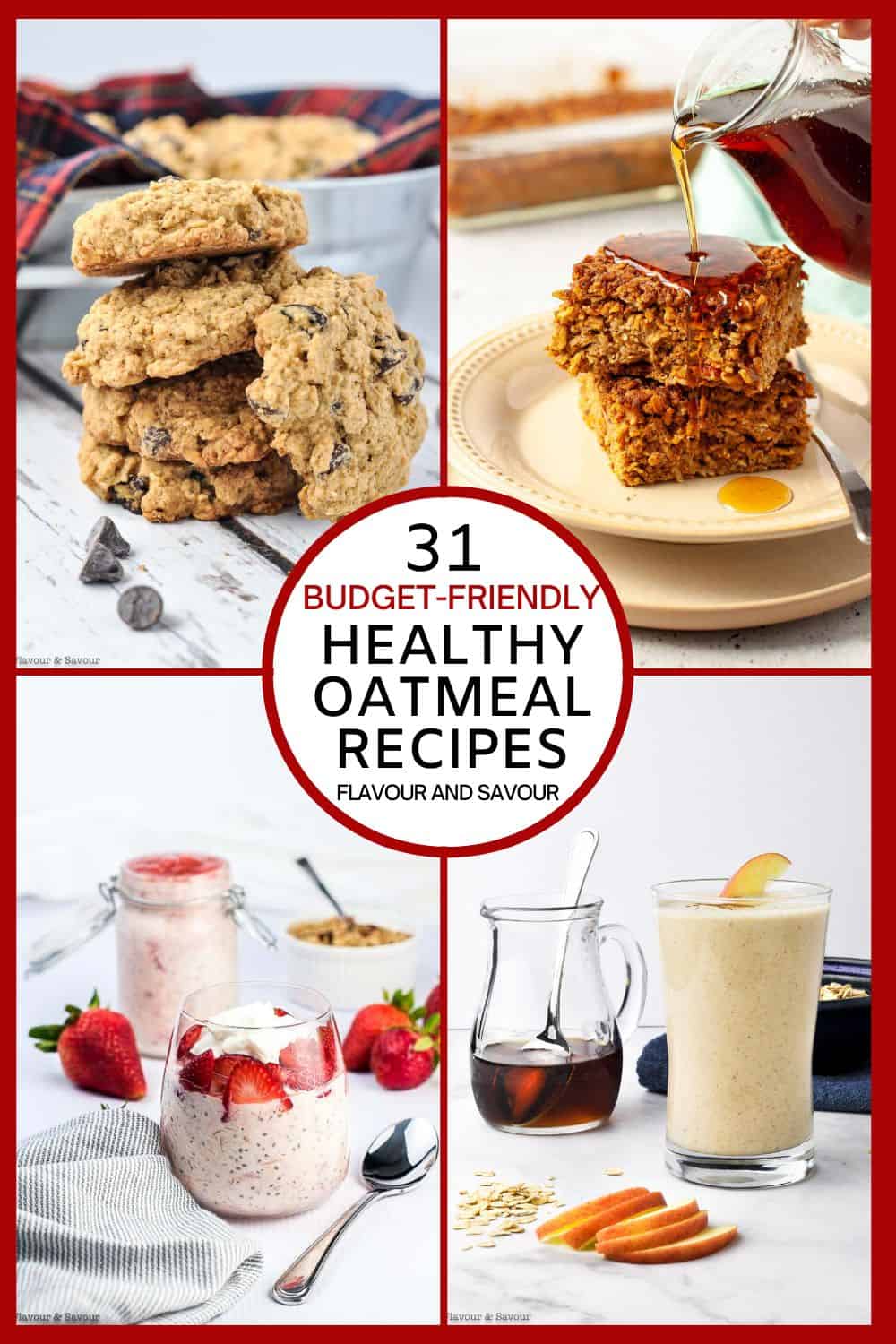 Note: Oats are naturally gluten-free and all of these recipes are gluten-free as well. However, if oats are processed in a facility that also processes wheat or other grains, there may be a risk of cross-contamination. If this poses a risk to your health, you will need to use certified gluten-free oats.
31 healthy oatmeal recipes to try this week
Oatmeal Breakfast Recipes
Healthy Granola Recipes
Oatmeal Muffin Recipes
Healthy snacks made with oats
Healthy Oatmeal Cookie recipes
Desserts made with healthy rolled oats
Find more recipe ideas for brunch or breakfast and smoothies.
📖 Recipe