A delicious low-carb starter of avocado boats stuffed with spicy grilled Cajun shrimp or prawns, served with a dollop of avocado cream. A quick and easy Keto garlic shrimp and avocado appetizer!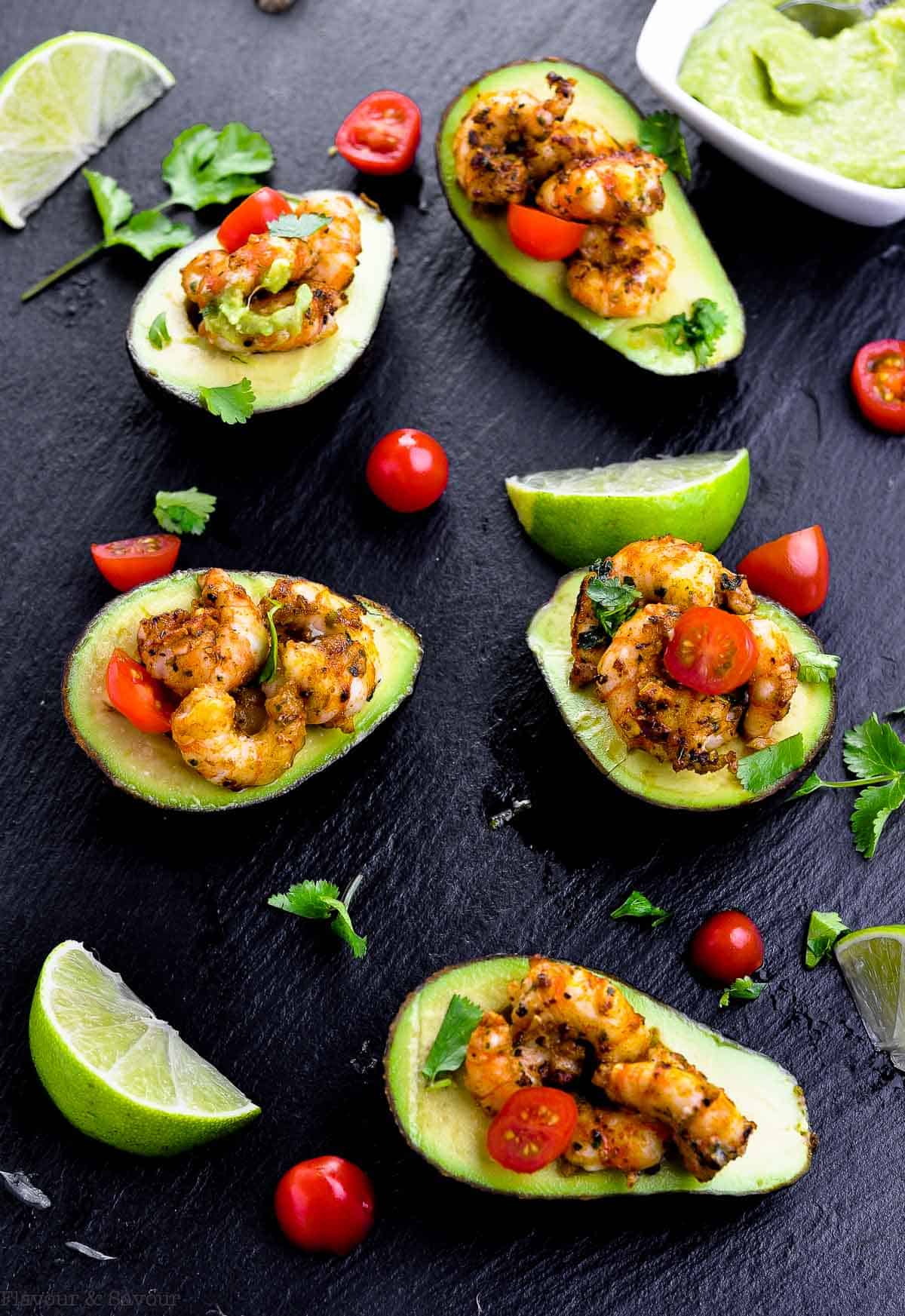 Keto Cajun Shrimp Stuffed Avocados! They're easy enough for a casual happy hour snack but elegant enough for a dinner party starter! With no one to invite over for dinner during this pandemic, I made these stuffed avocados with local prawns for the two of us.
And we loved them!
One of our favourite starters is this recipe for Chili Lime Shrimp with Fresh Salsa. It's spicy and creamy and oh-so-delicious, all in a few delicious bites. But Cajun flavours won today and these Keto low-carb stuffed avocados are just as tasty, and they're fun to eat.
Spicy Cajun-flavoured prawns (or large shrimp) beautifully contrast with buttery avocado flesh in this simple starter. Adding a dollop of avocado cream, a few sliced cherry tomatoes and cilantro leaves adds another layer of flavour and a pop of colour.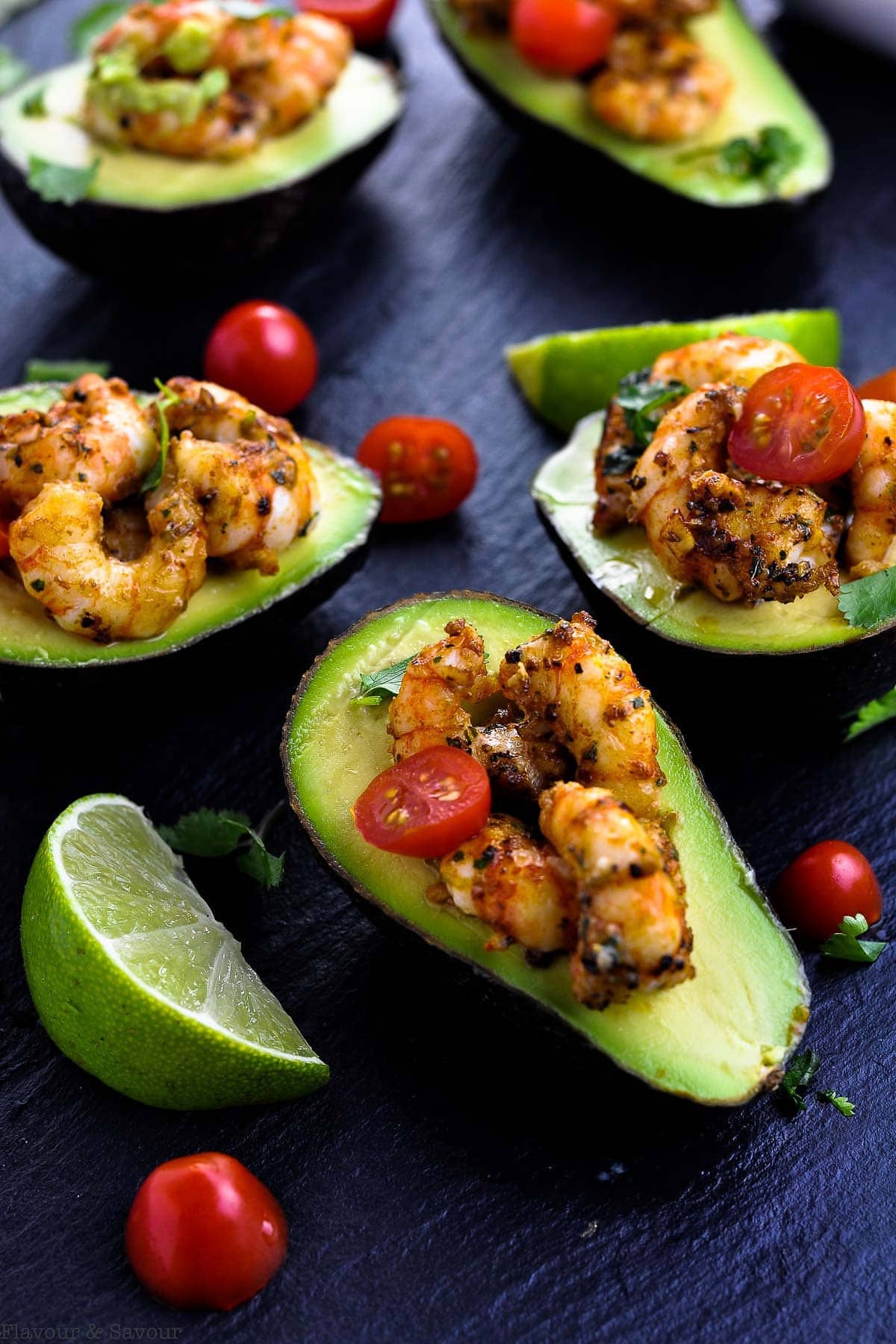 So whether you're making these for a date night, a happy hour snack for two, or you're serving a group of friends, here's what you'll need to make these shrimp or prawn-stuffed avocado boats.
Instructions
Here's a brief overview of what you'll do. Complete instructions are in the recipe card below.
Start by seasoning the shrimp or prawns. Pat them dry so the Cajun seasoning will adhere to them, then toss them with the spices and lime zest.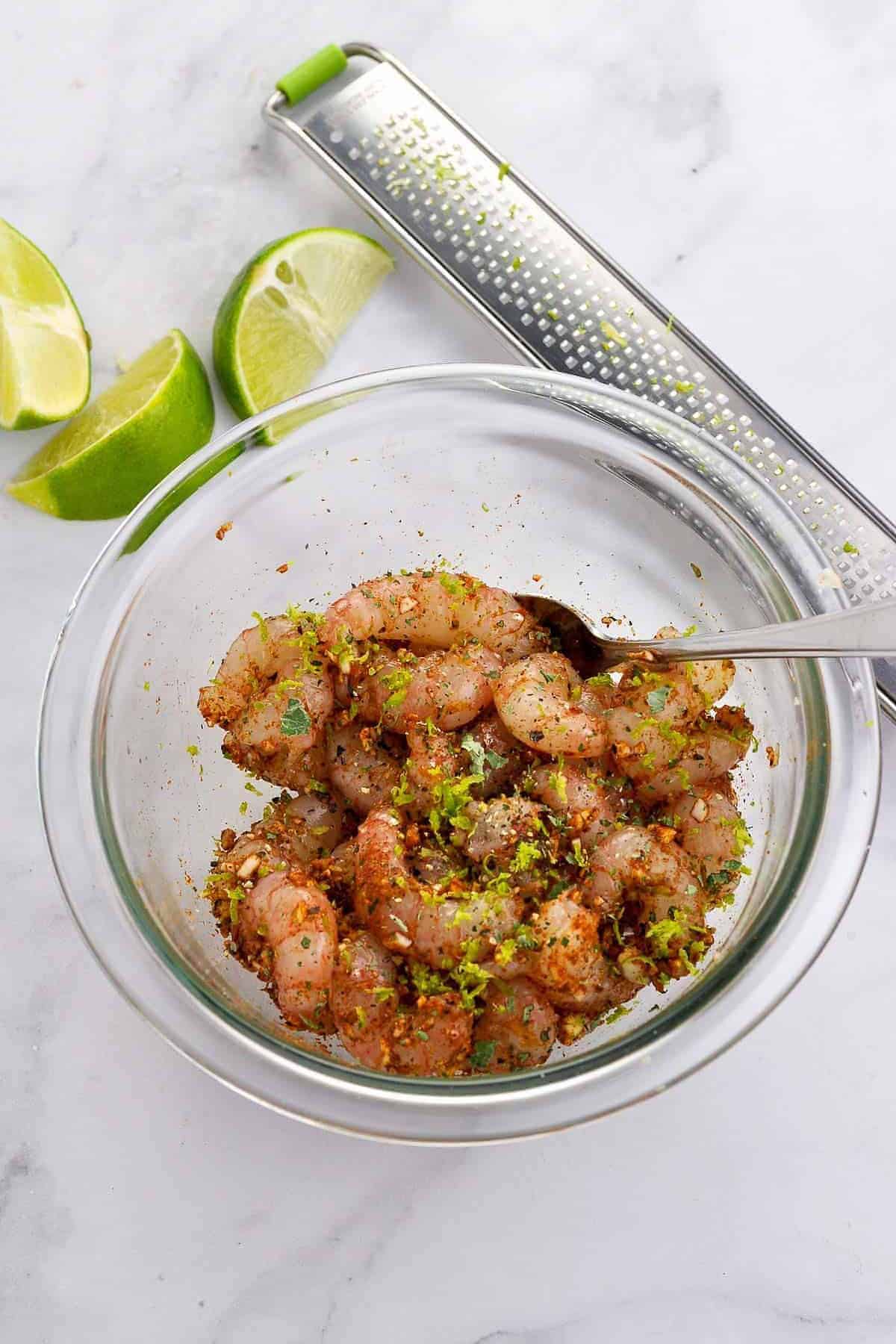 Next, scoop out a little avocado flesh from each half to make the natural cavity large enough to hold three or four prawns.
Save the avocado flesh to make the avocado cream to serve alongside.
Quickly cook the shrimp in a hot skillet or grill pan. Remove and stuff three or four shrimp into each avocado half. Garnish with halved cherry tomatoes and chopped cilantro and serve with avocado cream on the side.
Expect rave reviews.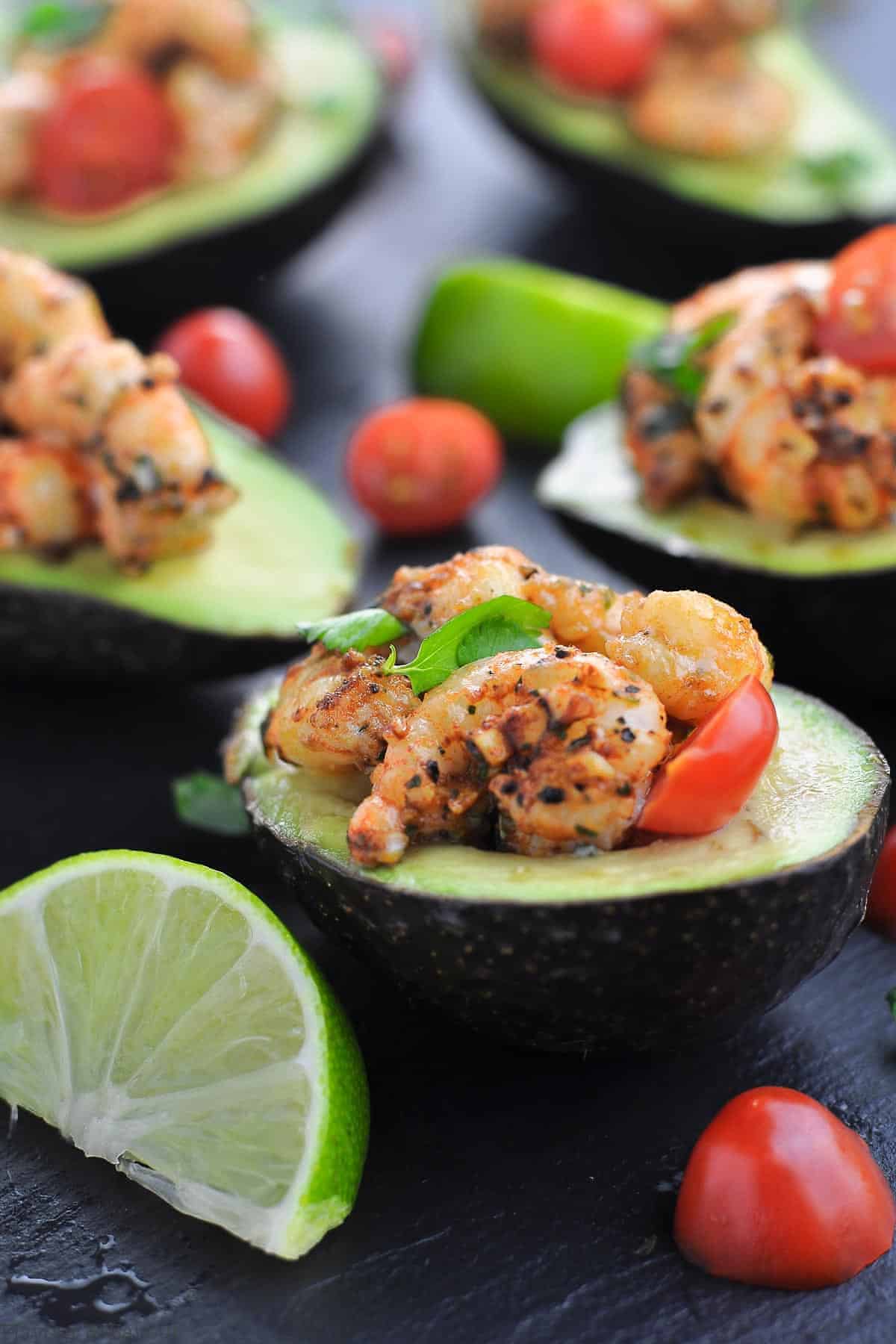 Can I make this Shrimp and Avocado Appetizer ahead of time?
These shrimp stuffed avocados are best served fresh, but they can be served cold, if you'd like. Make sure to brush or drizzle the cut surfaces of the avocados with lime or lemon juice to prevent browning. Tightly wrap leftovers and refrigerate promptly.
What to serve with stuffed avocados
For a refreshing summer drink, serve these shrimp stuffed avocados with this Sugar-Free Grapefruit Ginger Mocktail, Grilled Pineapple Strawberry Sangria, or Peach Ginger Iced Tea.
📖 Recipe