The tastiest round-up of my favourite recipes for crispy air fryer chicken wings, all together in one post! From wings cooked with a dry rub to wings tossed in finger-licking good sauces, you're sure to find the recipe you're looking for here in this collection!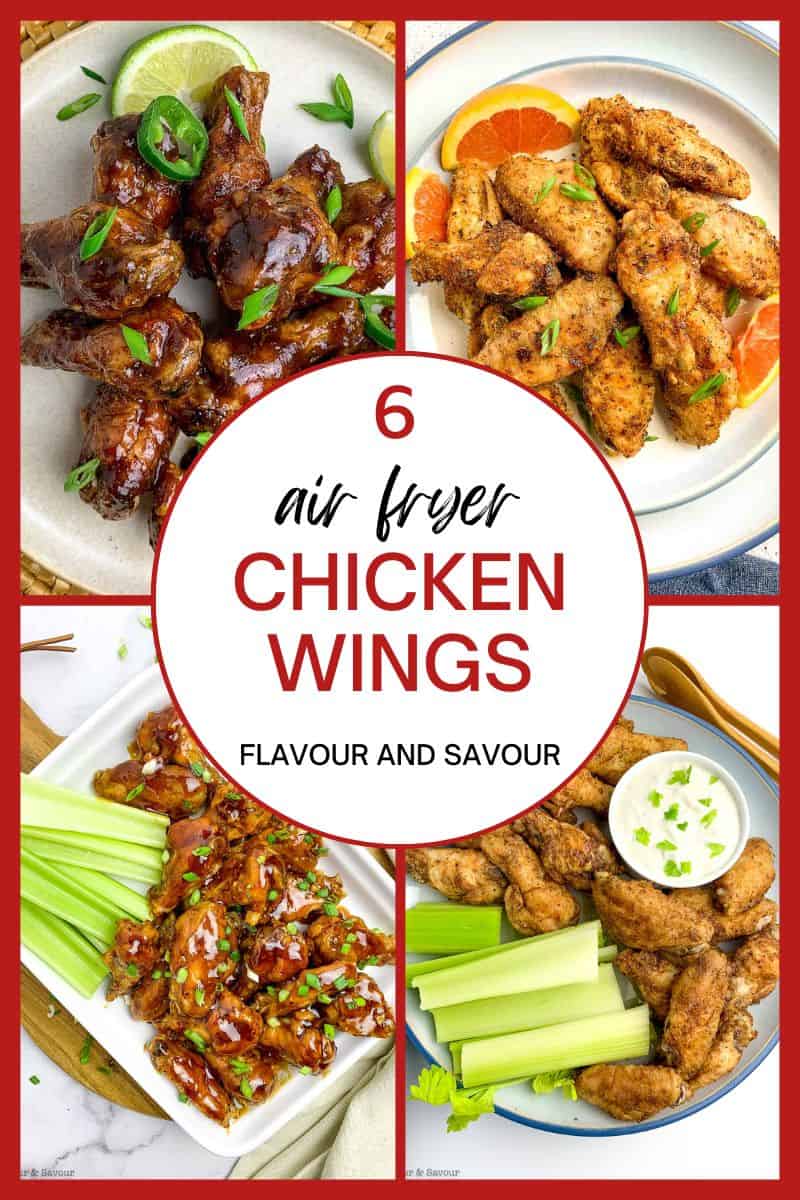 If you're new to using an air fryer, check this post 5 Air Fryer Tips for Beginners to get you started off right!
One of the easiest, and probably the most popular foods to cook in an air fryer is chicken wings! They make great appetizers and along with a salad or side, wings make a full meal.
Jump to:
Why are air-fried chicken wings the BEST?
Admittedly, chicken wings aren't the healthiest thing to eat! However, they're loved by millions because they simply taste delicious and are always popular as party food.
Not only that, they're so versatile. You can cook a batch of chicken wings and toss them in different sauces for completely different taste experiences!
Cooking chicken wings in an air fryer is certainly a healthier option than cooking them in oil! Your air fryer is like a mini convection oven. The fat renders off, leaving crispy skin and juicy meat.
Another advantage? An air fryer is very easy to clean! A soak in soapy water and a quick wipe and it's ready for next time. No messy oil or sticky baking pans to deal with.
Here is a collection of my favourite crispy air fryer chicken wing recipes to make for your next party!
Click on the green buttons beneath each photo to take you directly to the recipes.
Air Fryer Teriyaki Wings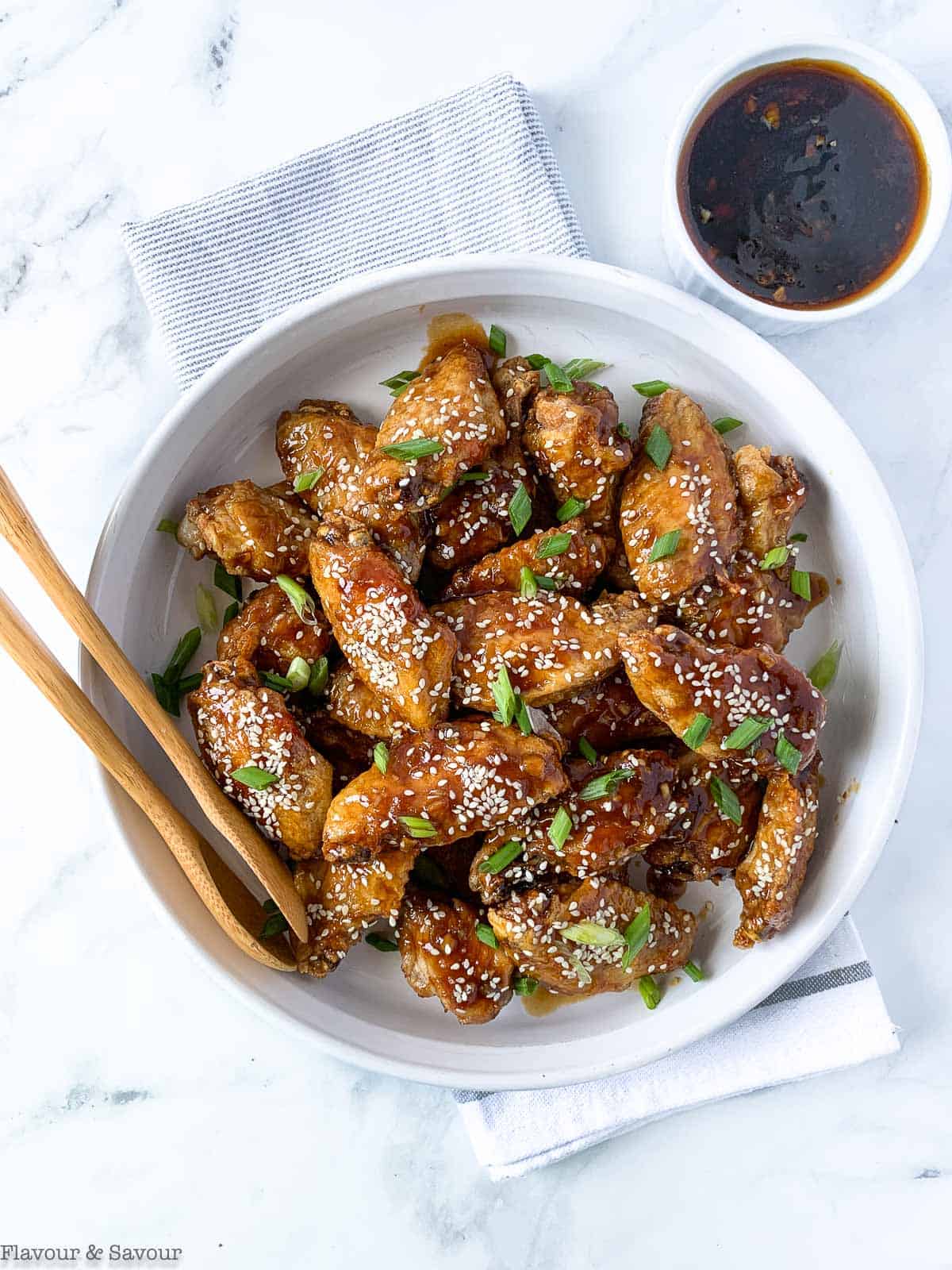 Air Fryer Teriyaki Chicken Wings
These easy Air Fryer Teriyaki Chicken wings are finger-licking good crispy wings with a rich sweet and salty teriyaki sauce.
Air Fryer Teriyaki Chicken Wings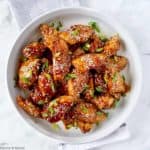 Honey-Garlic Chicken Wings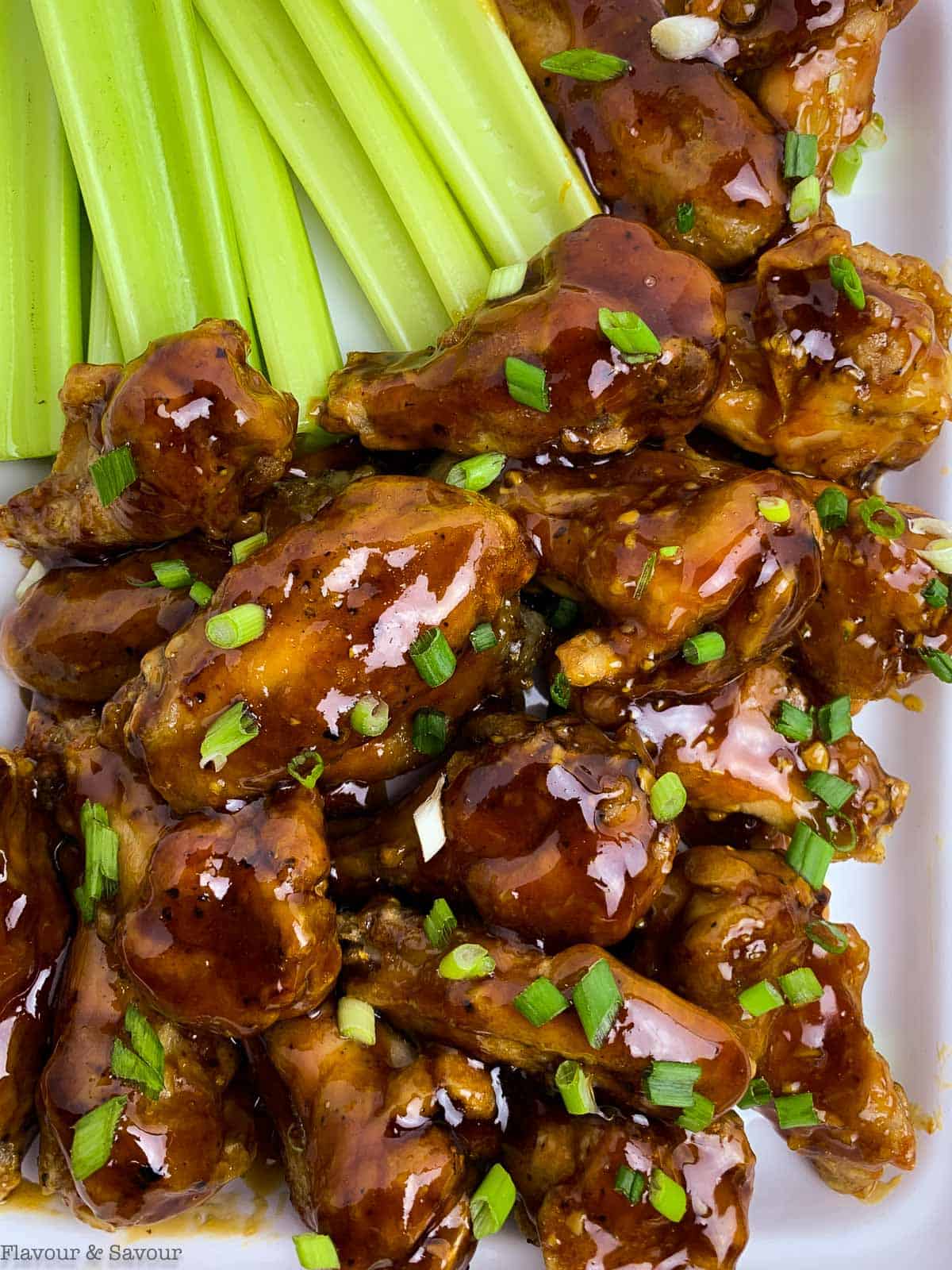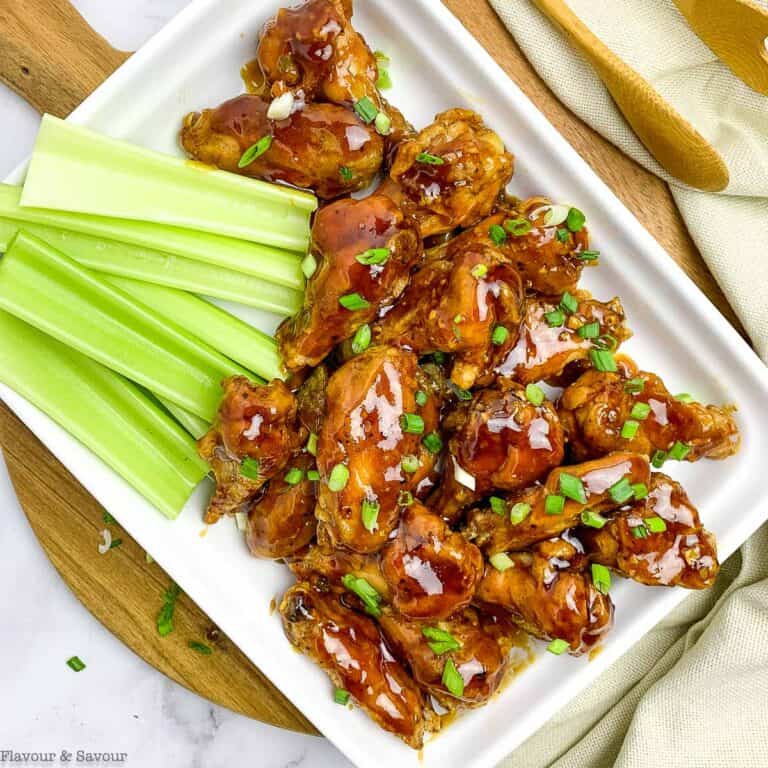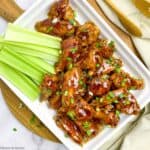 Easiest Old Bay Air Fryer Chicken Wings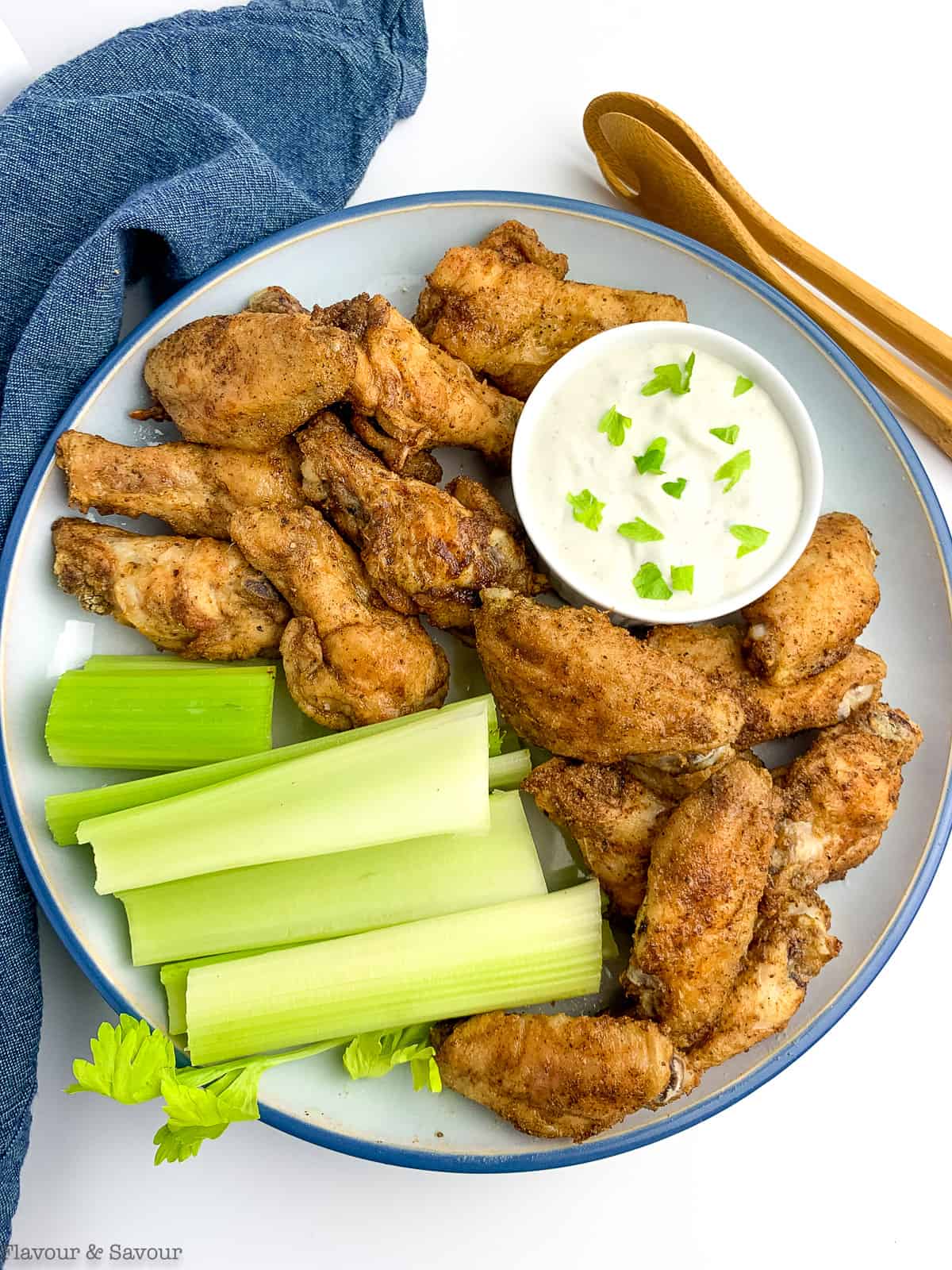 Easiest Air Fryer Old Bay Wings with Blue Cheese Dip
Crispy chicken wings tossed with Old Bay seasoning and served with Blue Cheese Dip make an always popular appetizer or game-day snack.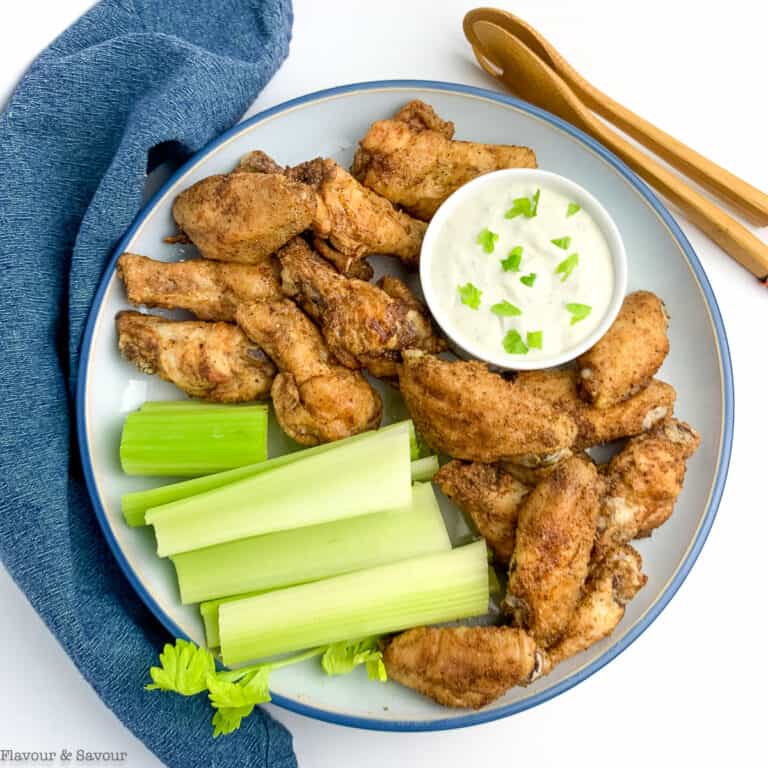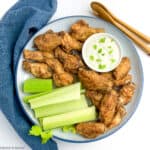 Air Fryer Garlic Parmesan Wings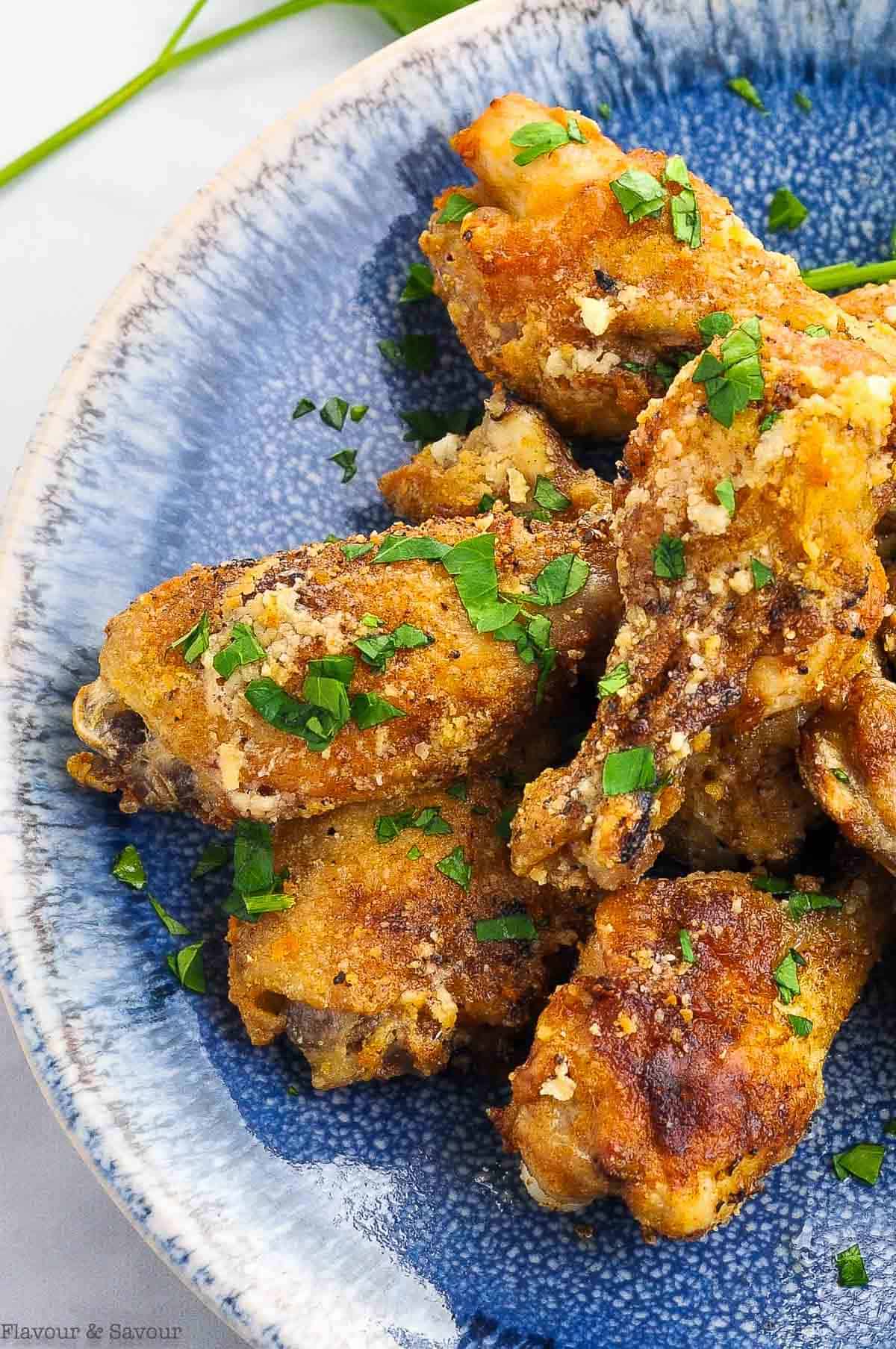 Garlic Parmesan Air Fryer Wings
The best garlic parmesan chicken wings, cooked to crispy perfection in an air fryer. These air fryer wings are juicy inside and perfectly crispy outside due to a magic ingredient! An always popular bar or pub snack, now you can make them at home.
Garlic Parmesan Air Fryer Wings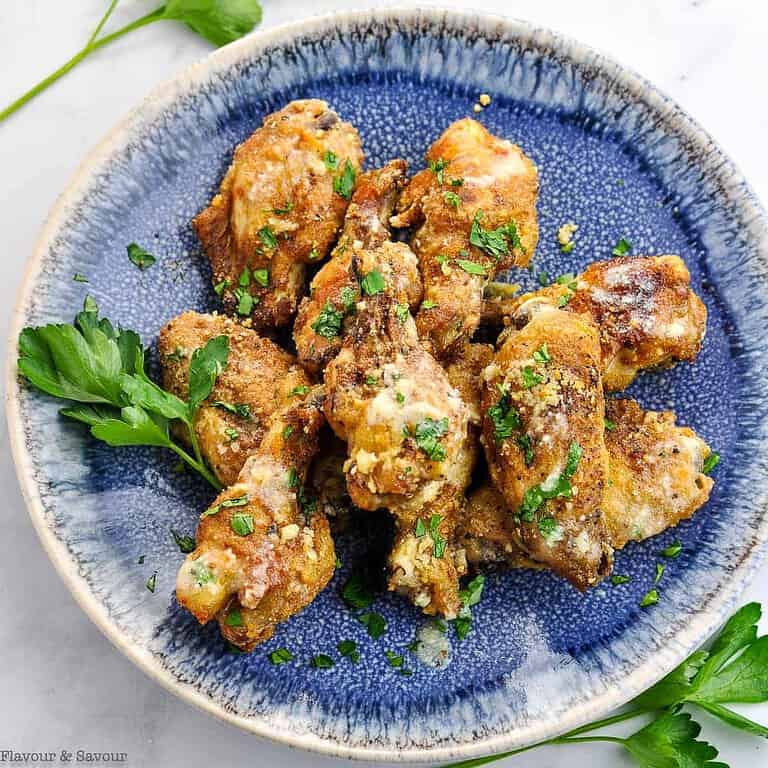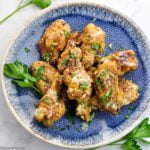 Jerk Chicken Wings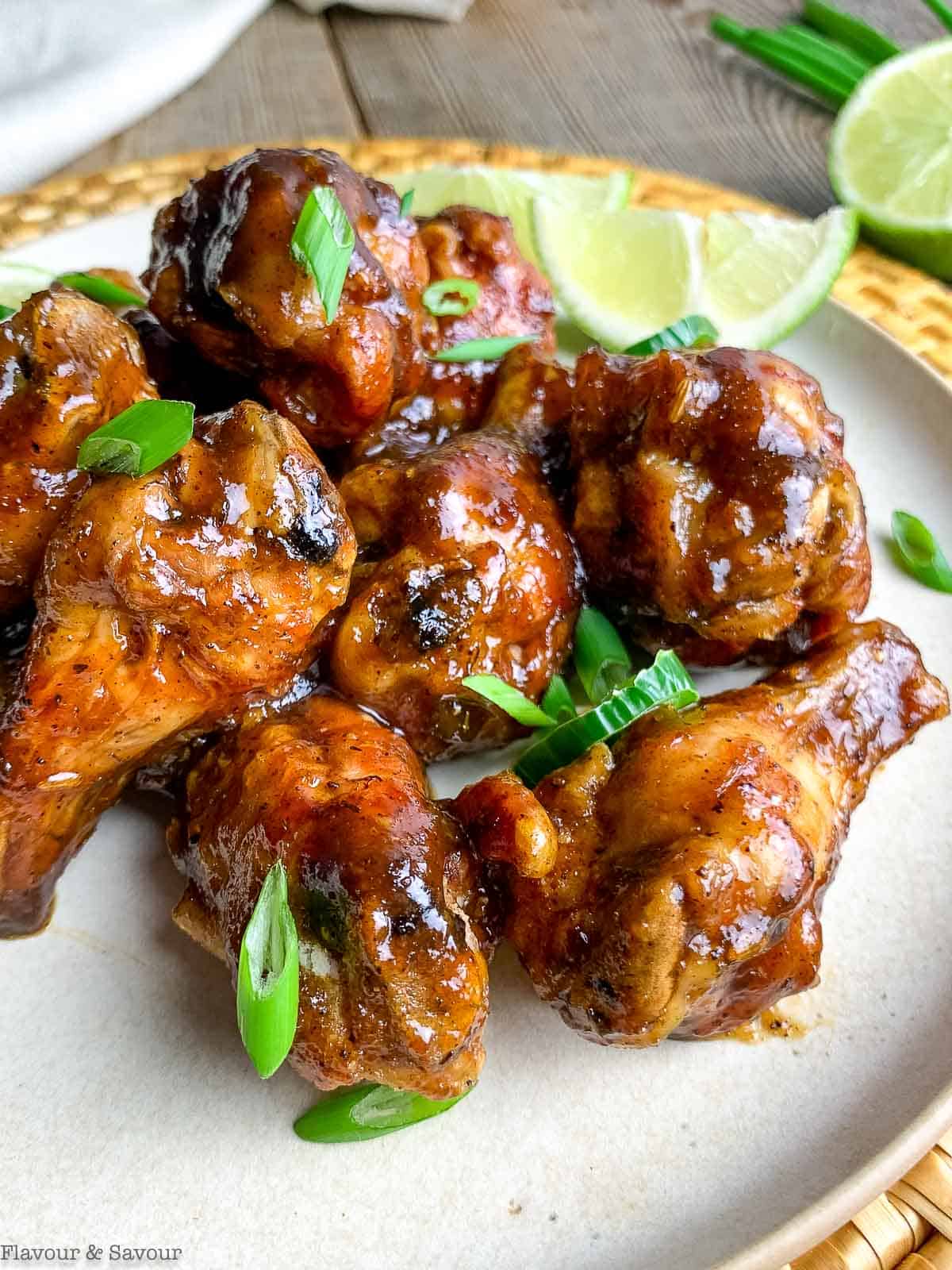 Jerk Chicken Wings - Air Fryer or Oven-Baked
Jerk chicken wings are air-fried or baked till crispy, then tossed in a fiery jerk sauce. Make it as mild or as spicy as you like!
Jerk Chicken Wings - Air Fryer or Oven-Baked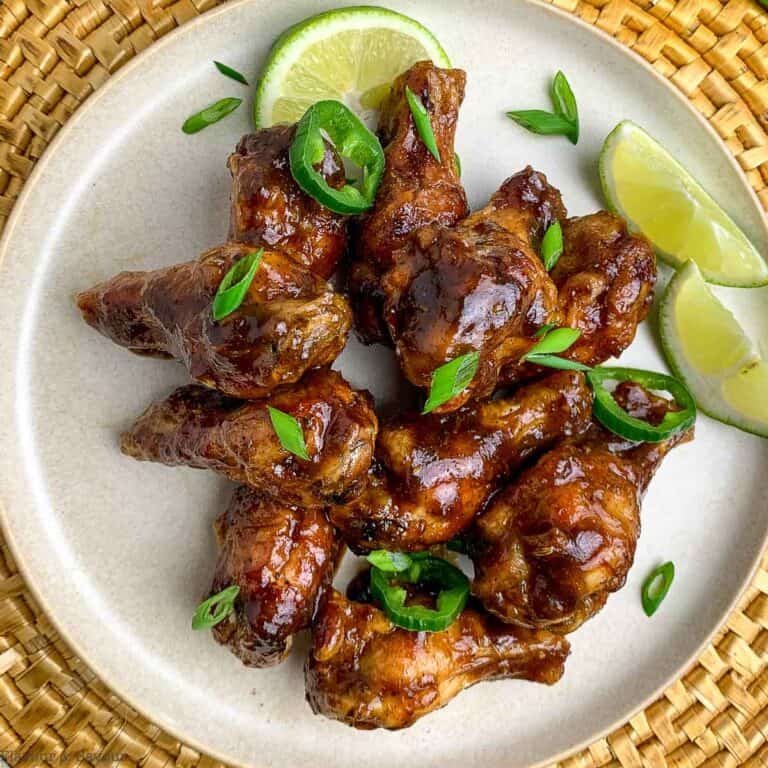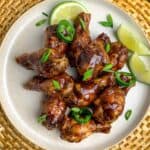 Air Fryer Crispy Cajun Wings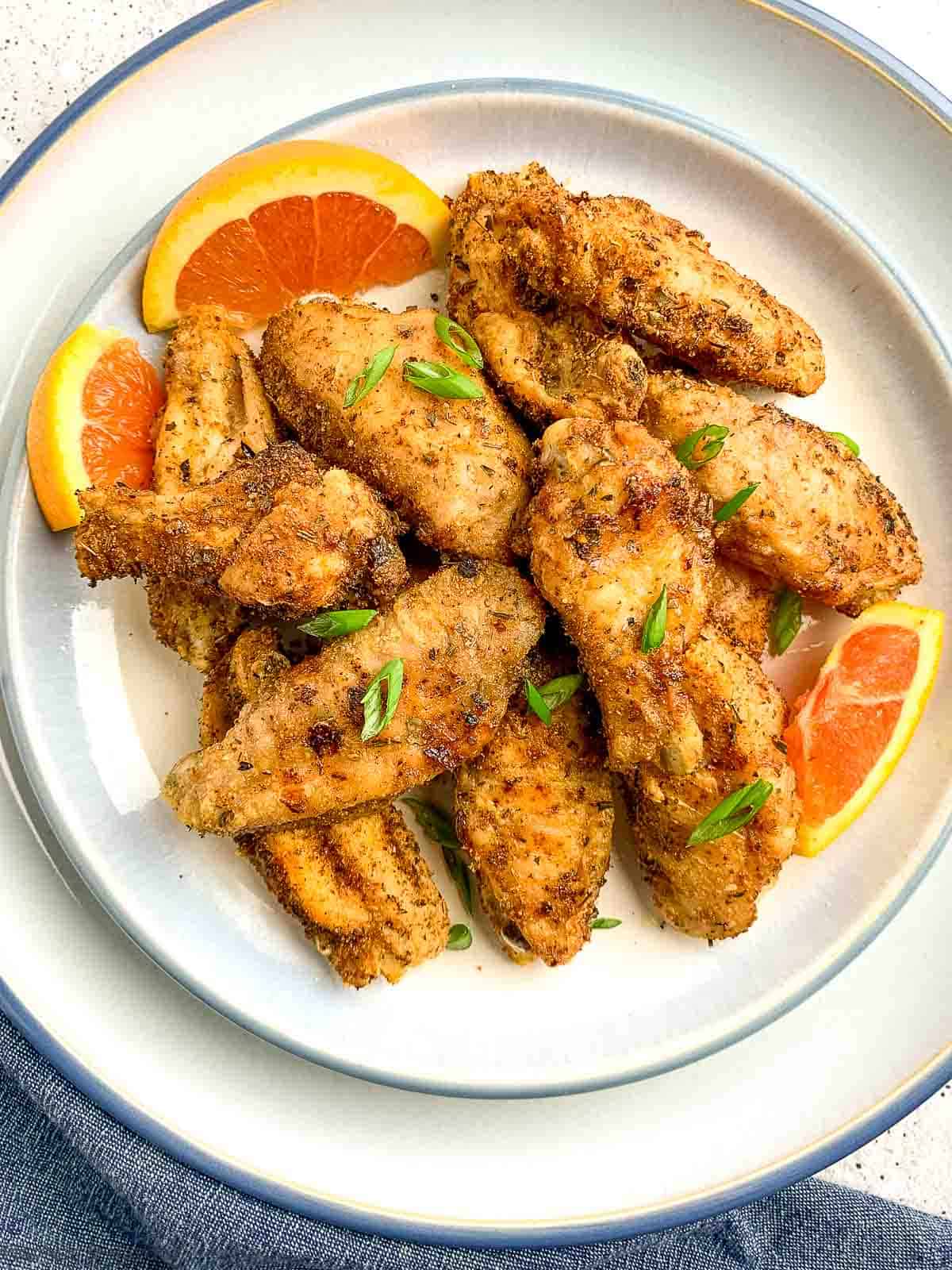 Air Fryer Crispy Cajun Wings
Air Fryer Crispy Cajun Wings Recipe - deliciously crisp and juicy chicken wings air fried with a spicy Cajun rub are always a hit! Enjoy them as appetizers at your next party, or make them a part of a balanced dinner. These Cajun wings are quick to make and quick to cook in your air fryer!
Air Fryer Crispy Cajun Wings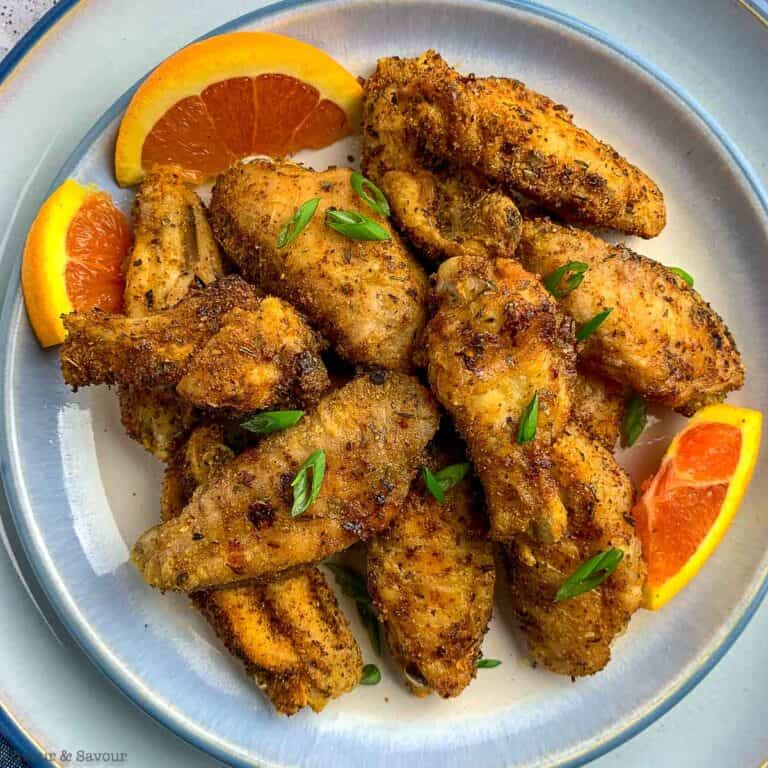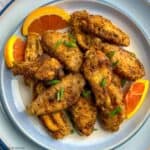 The "secret" to crispy chicken wings
So simple. Toss the wings in a tablespoon or so of baking powder before air frying! That's it! So easy. So effective!
What to serve with chicken wings
If you've chosen to make hot and spicy wings, offer something cooling on the side, like celery sticks, cucumber spears, or even orange slices.
Add side dishes and salads. Here are a few suggestions!
How to store chicken wings
Be "food safe!" Don't leave cooked chicken wings at room temperature for more than 2 hours. Refrigerate them in a covered container.
You can easily reheat them in your air fryer at 390°F. to 400°F. for about 5 minutes.
Can I freeze cooked wings?
Yes! I lay them out on a baking sheet, freeze them separately, and then pack them into an airtight freezer bag or covered container. They will last for up to 3 months or more.
Chicken wings can still taste great when reheated. If you've frozen the cooked wings, thaw them in the refrigerator overnight, then let them sit at room temperature for 5 minutes. Place them in the air fryer in a single layer so they will reheat evenly. You may have to do this in batches if you have a small air fryer.
Set the temperature to 390°F. or 400°F. and reheat for 5 minutes or more. Remove from the basket, let cool slightly and enjoy!
When you make one of these wing recipes, please leave a comment below! Thanks in advance. Subscribe to my newsletter and have new recipes delivered straight to your inbox.