This Strawberry-Mango Arugula Salad with Goat Cheese combines fresh sweet strawberries, mango, spicy arugula, creamy avocado and goat cheese. It's drizzled with a flavourful honey citrus vinaigrette. A beautiful spring and summer salad!
This colourful Strawberry-Mango Arugula salad is a perfect way to celebrate the arrival of Spring and Summer!
It's the season to enjoy all those gorgeous fruits and vegetables that are available now. Squash and old baker potatoes, move aside! Strawberries and mango are here and they're looking v-e-r-y appetizing!
This is one of our favourite salads and I often serve it when we have friends over for dinner. It's sweet and salty at the same time and it has a beautiful creaminess from the avocado and goat cheese.
And who can resist those vibrant colours!
Love strawberry salads?
So do I! Try these ones, too.
Jump to: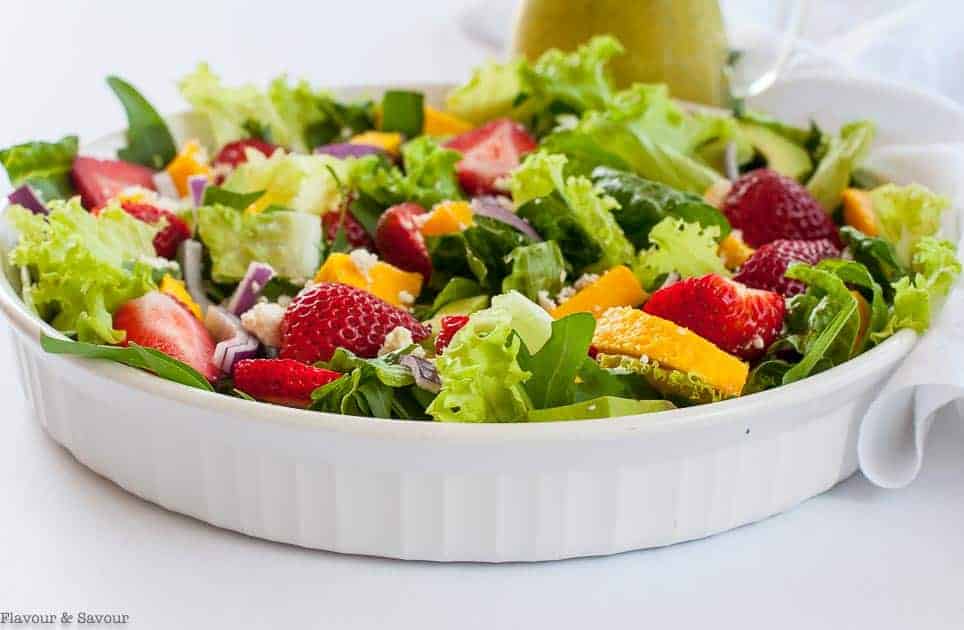 🛒 Ingredients
Ready to get started on this strawberry mango salad? Here's what you'll need.
Arugula: start with a bed of fresh baby arugula, or add other greens as well. I often add a mixture of arugula, romaine and leaf lettuce.
Strawberries: fresh, ripe and preferably organic, since strawberries are on the Dirty Dozen list.
Mango: For this recipe, I use an Atualfo mango. These sweet mangos give you more bang for your buck than the more common Haden ones you find in the produce section of your supermarket. They have a thinner pit and no strings to get stuck in your teeth. You'll know your mango is ripe once it turns a deep golden yellow.
Avocado: for that creamy texture!
Red onion: for extra zing!
Goat cheese: or feta cheese or blue cheese. All are delicious in this strawberry salad.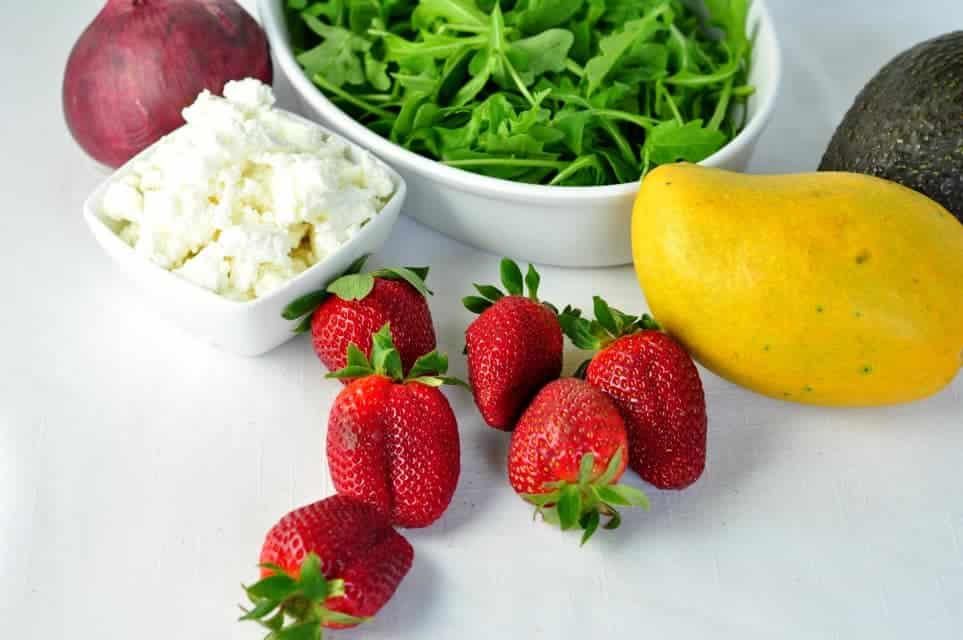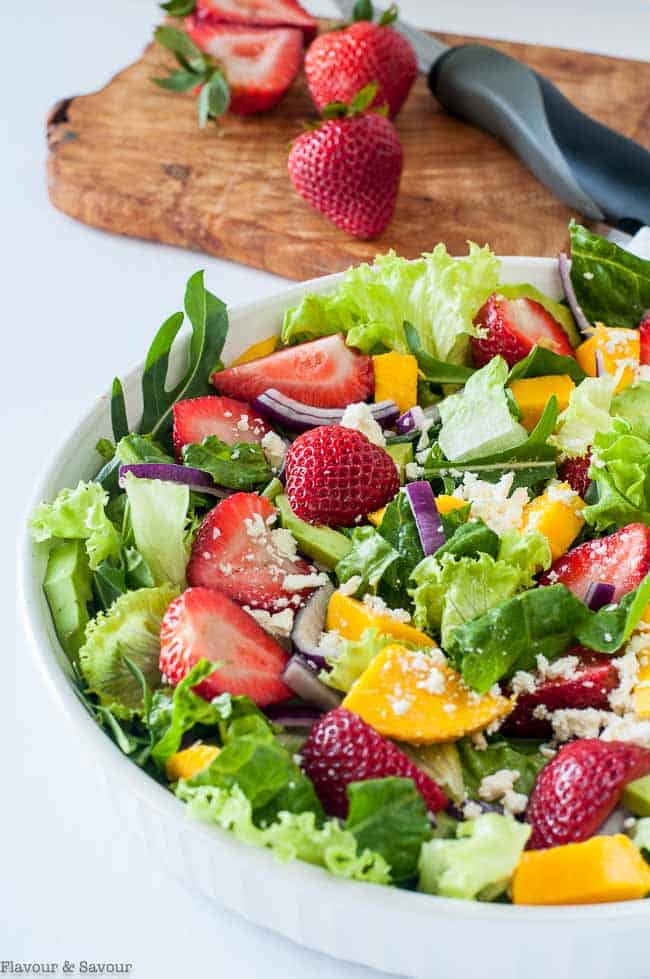 Serve this salad drizzled with this fabulous Honey Citrus Vinaigrette. This dressing recipe combines orange and lemon juice, a touch of honey, tangy cilantro (always optional for cilantro-haters) and a tiny bit of heat from the Thai peppers.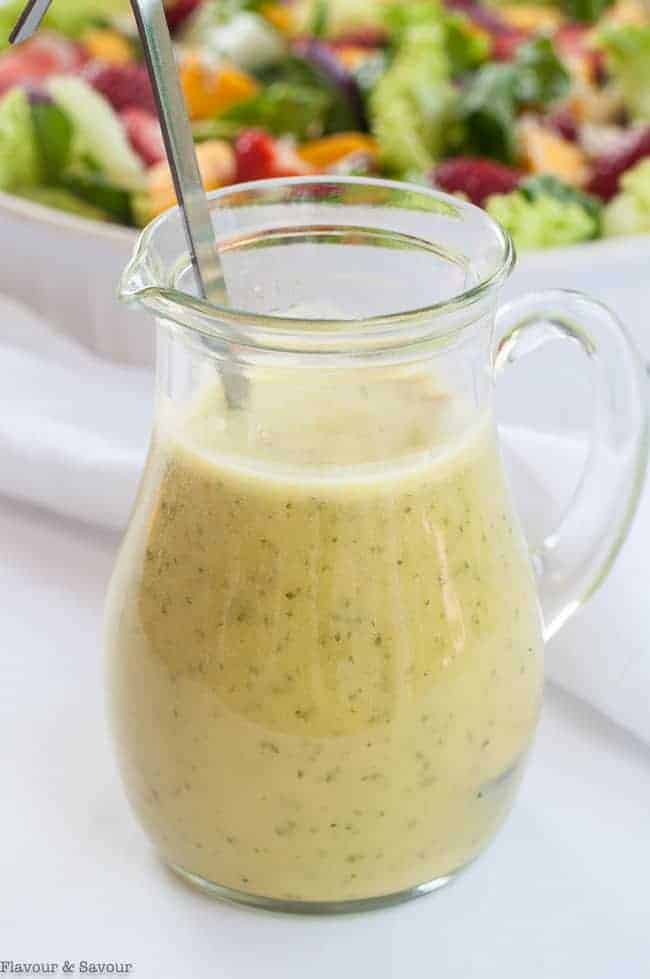 📖 Recipe
This post was originally posted in 2017. It has been updated with new photos and information.