You only need 10 minutes to prepare this popular party snack. These mini goat cheese balls, skewered with a pretzel stick, are always the first to disappear from the serving tray.
Jump to Recipe Print Recipe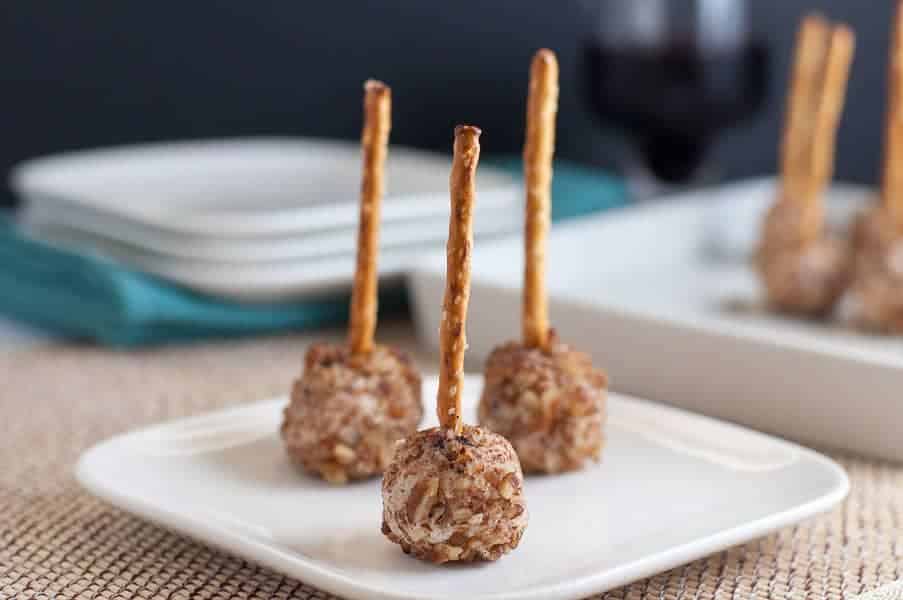 These mini goat cheese balls are a riff on my Mini Cheese Balls on a Stick that have been popular on Pinterest. This time, I chose to use goat and sheep's milk cheese, instead of cheese made from cow's milk so that everyone in my family can enjoy them. I like both Pecorino and Manchego cheese, but if cow's milk cheese is not a problem, you can also use a hard cheese like Parmesan or Asiago to mix with the goat cheese.
Ten minutes from start to finish! They make a perfect last-minute appetizer.
What kind of cook are you?
I'm a home cook. I don't make intricately plated meals -- those that look like they've been arranged with tweezers. I enjoy making simple wholesome dishes that promote good health and have interesting flavours. But sometimes it's fun to make cute little party foods that everyone enjoys eating.
Rolling these little cheese balls is almost meditative. It's a repetitive task. Scoop, roll, coat and skewer. Scoop, roll, coat and skewer. Don't get me wrong. This is a very easy, very quick recipe for a great little party snack, but the final stage requires nothing except quiet focus.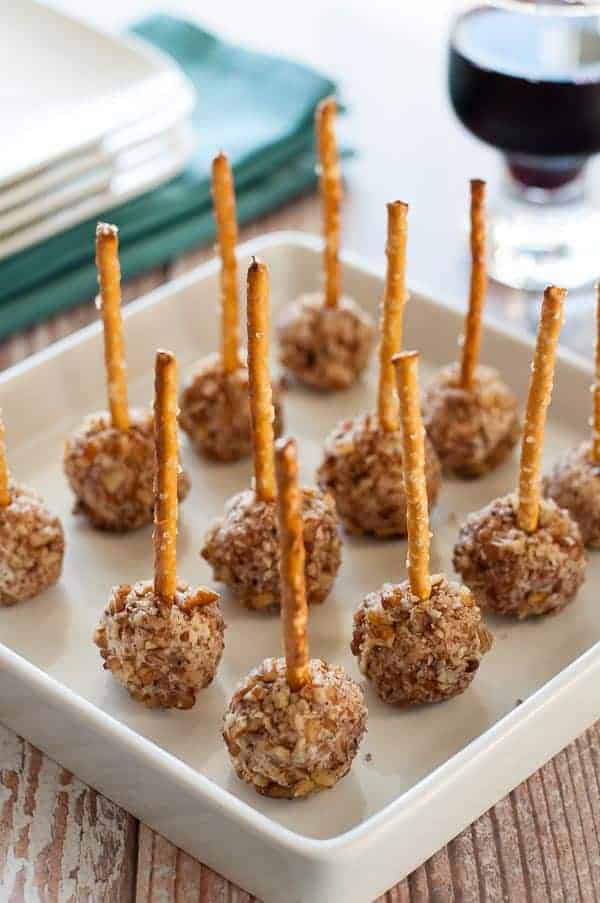 And that's one of the reasons I enjoy creating in the kitchen so much. It's a time to simply focus on the task at hand and not be pulled in several different directions at once. Sometimes, I think I'll increase my efficiency index by preparing a few recipes at the same time. I rarely succeed and I certainly don't enjoy it. Cooking then becomes a chore, and not a pastime.
Whenever I'm in the kitchen, I'm learning something new. I find new flavour combinations that I haven't tried before, I see how different foods react with one another, how colours can enhance or detract from the appeal of a finished product. (Green smoothies without the right balance of green spring to mind. I've made a few that have turned out looking like pond muck.)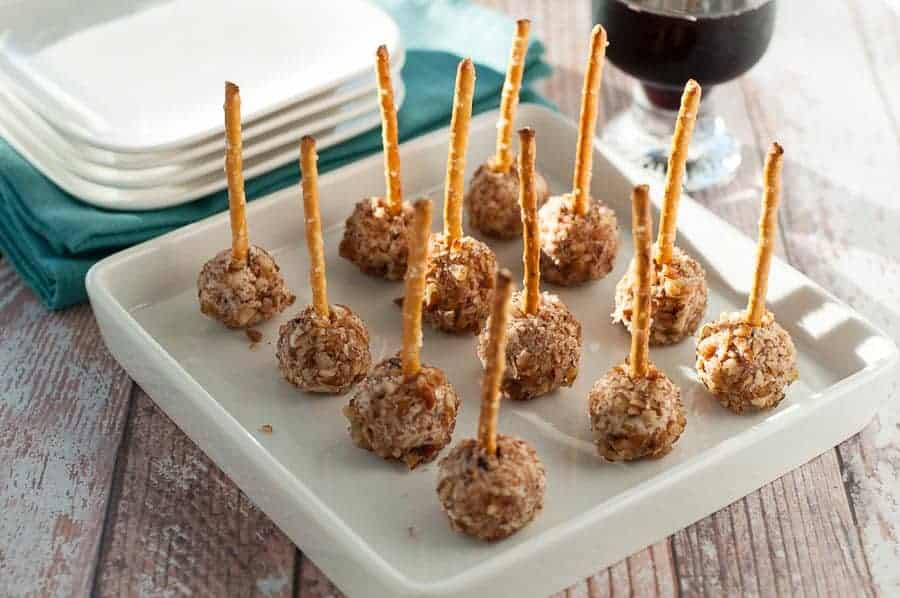 So whether you're a seasoned cook, a pro in the kitchen, or someone just learning to create healthy meals at home, finding a way to make your time in the kitchen stress-free and enjoyable can add to the experience. Putting on some music, listening to a podcast, interacting and sharing tasks with my family members, or simply quietly focusing on what I'm creating are some of the ways I've found to make meal preparation something to savour.
Food is like a conduit, bringing us together to connect. In my home, parties often begin around my kitchen island, snacking on appies before gathering around the table. I hope you enjoy sharing this party snack in your home!
📖 Recipe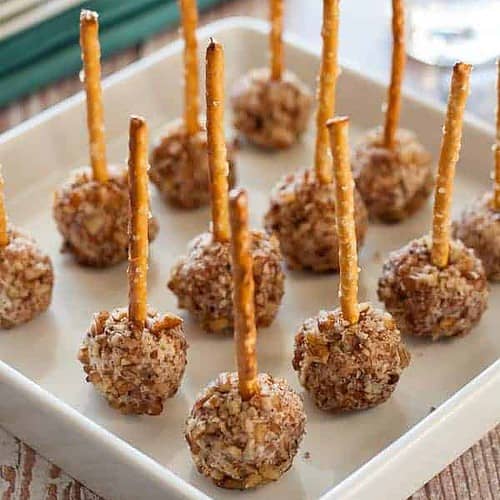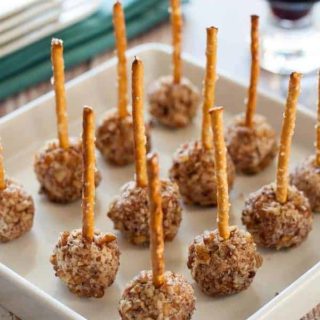 Mini Goat Cheese Balls
Ten minutes is all you'll need to make this popular party snack of mini goat cheese balls, served on a pretzel stick. Use gluten-free pretzel sticks if necessary.
Print
Pin
Rate
Ingredients
½

cup

soft goat cheese

¾

cup

grated hard cheese, like Pecorino, Manchego, Parmesan or Asiago

½

cup

dried cranberries

½

teaspoon

ground cinnamon

½

cup

finely chopped pecans

pretzel sticks, gluten-free if necessary
Instructions
Mix all ingredients except pecans in a food processor until smooth.

Using a small spoon or a small cookie scoop, scoop and roll small balls in the palm of your hand.

Roll balls in finely chopped pecans.

Insert a pretzel stick and serve immediately, or chill until ready to serve without the stick. If you insert the sticks too soon, they will become soggy.
Nutrition
If you like fun finger foods, you might also like these