Have you ever wondered what type of coconut milk to use in a recipe? Here's a guide that will clear up any confusion and help you get to know your coconut milks.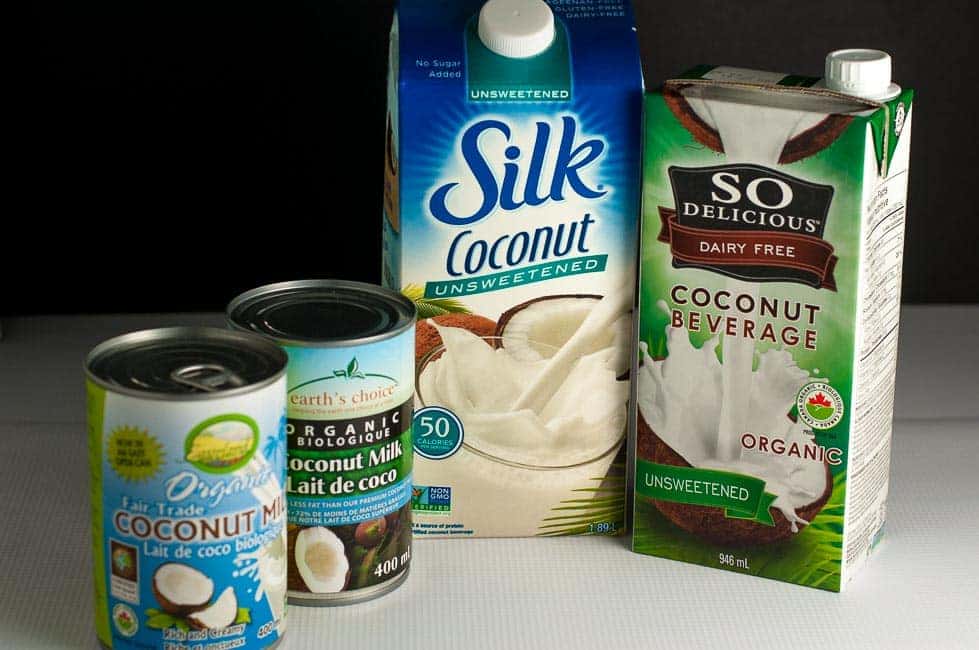 Which type of coconut milk do I use? Sometimes recipes don't make it clear, so here's a quick guide so you'll avoid making a mistake.
Coconut milk, once only found in ethnic recipes, is now a kitchen staple and is readily available in any supermarket. The first time I had a dish cooked in coconut milk was in a tiny restaurant in Bali. I was so intrigued with the flavour of my rice dish, I persisted through a pretty serious language barrier with the waiter to discover what it was so I could recreate it at home.
Lots of recipes now call for this popular plant-based milk. It can be a bit confusing knowing what type of coconut milk to use, so I've outlined the four types you'll probably find in your local supermarket.

Know your Coconut Milks! A guide to which type to use.
Full Fat Coconut Milk. This is the one you find in a can. It's designed for cooking, not for drinking. You'll want to choose one that has no emulsifiers added to it so the cream will rise to the top inside the can. When you open the can, you can use the hardened cream in place of whipping cream or heavy cream in sauces and desserts. If you're not planning to use the cream separately, give the can a good shake before you open it. Canned coconut milk is the one you'll use to make this Never Fail Thai Coconut Rice.
Lite Coconut Milk. Also sold in a can, lite coconut milk is diluted full-fat coconut milk and sometimes has up to 60% less fat. You can use it in soups or smoothies or in baked goods. It will not whip.
Refrigerated Coconut Milk. This type comes in a carton or a tetrapak and is sometimes called Coconut Beverage. It may or may not be lightly sweetened and it may contain emulsifiers or thickening agents. It's great for smoothies or as a replacement for dairy milk or other plant-based milks.
Cream of Coconut. Usually available in cans, this is a thick, very sweet coconut cream used in desserts or cocktails. (Pina Colada, I'm looking at you!) Don't confuse it with the full-fat coconut milk. The two are not interchangeable.
Here are a few of my favourite recipes using coconut milk.
This recipe for Thai Coconut Rice is an easy make-ahead dish. Cooked in coconut milk, it has a subtle coconut flavor that goes well with Asian or Thai food.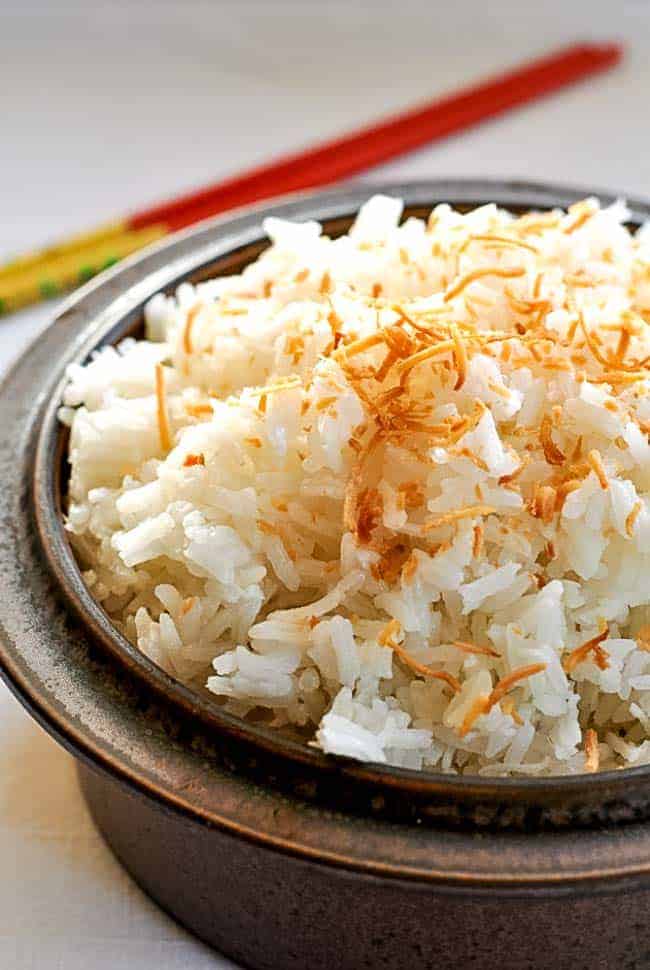 Start your day off right with this clean-eating Tropical Turmeric smoothie made from bananas and mango and flavoured with turmeric, ginger, cinnamon and cardamom.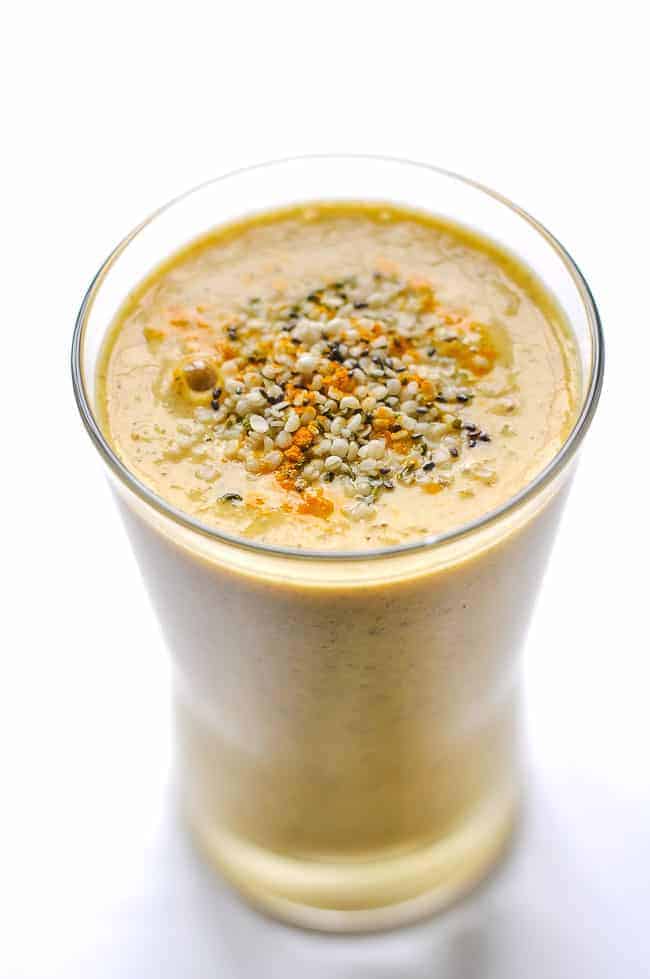 Cilantro, jalapeño, ginger, basil, garlic and coriander all play together to produce this aromatic, slightly spicy chicken dish that leaves you wanting more.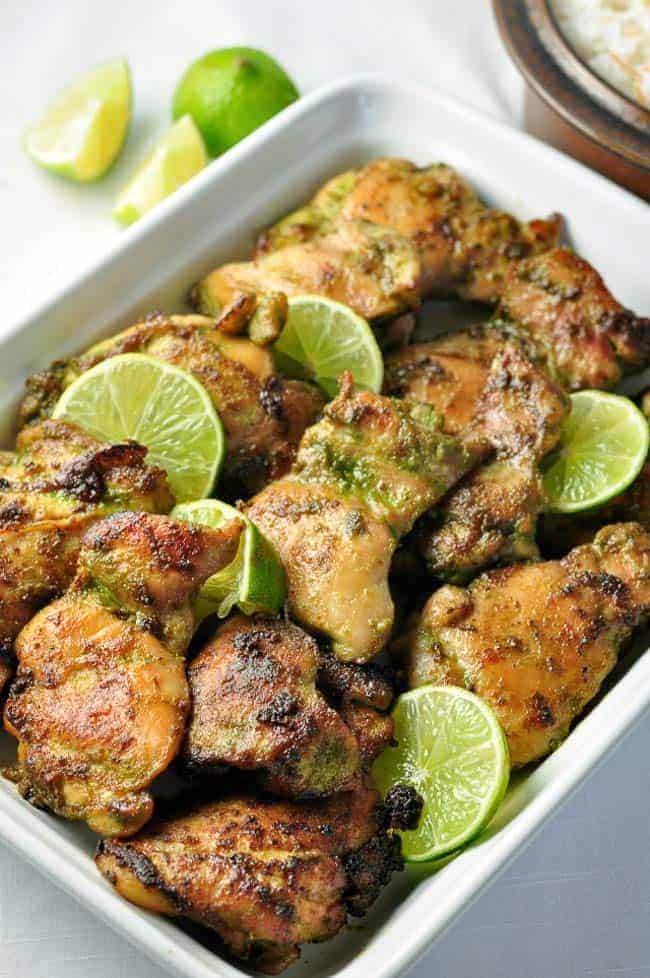 These spicy Thai mussels are an easy starter that you can make in less than twenty minutes. Steamed in aromatic coconut broth and seasoned with lemongrass, they make a showstopper appetizer.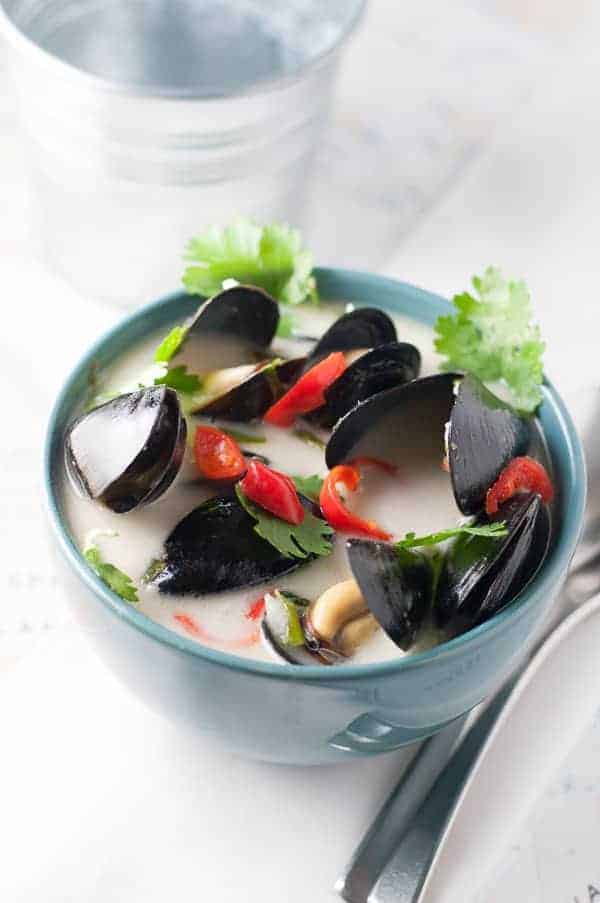 Chocolate Coconut Cream with Raspberry-Orange Sauce
Here's a cute and easy shot glass dessert. Whipped chocolate coconut cream with raspberry-orange sauce makes a decadent and delicious dessert!

If you ever have trouble sleeping, try a mug of this Warm Cinnamon Turmeric Milk. This Golden Milk has amazing health benefits.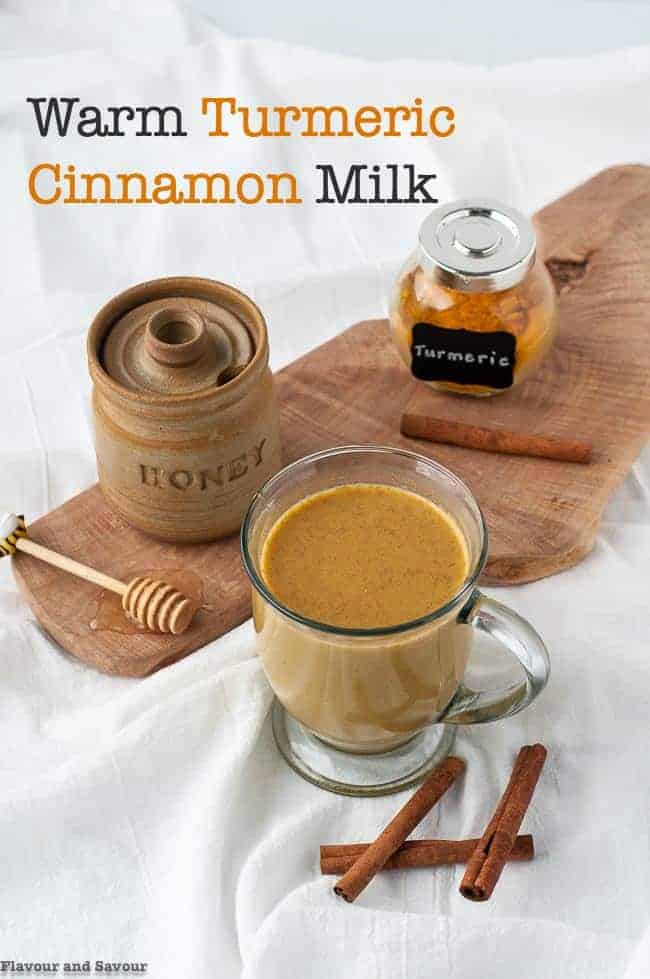 This post contains affiliate links. If you click on any of the affiliate links and make a purchase within a certain time frame, I'll receive a small commission. The commission is paid by the third party, not by you. I am a participant in the Amazon Services LLC Associates Program. It's an affiliate advertising program designed to provide a means for me to earn fees by linking to Amazon.com and affiliated sites.
SAVE THIS TO ONE OF YOUR PINTEREST BOARDS
and
connect with me on Pinterest
! I'm always finding new tasty recipes to pin. Subscribe to my weekly newsletter and never miss a recipe!