Have you ever wondered what type of coconut milk to use in a recipe? Here's a guide that will clear up any confusion and help you get to know your types of coconut milk. This post also includes a collection of favourite gluten-free recipes using coconut milk.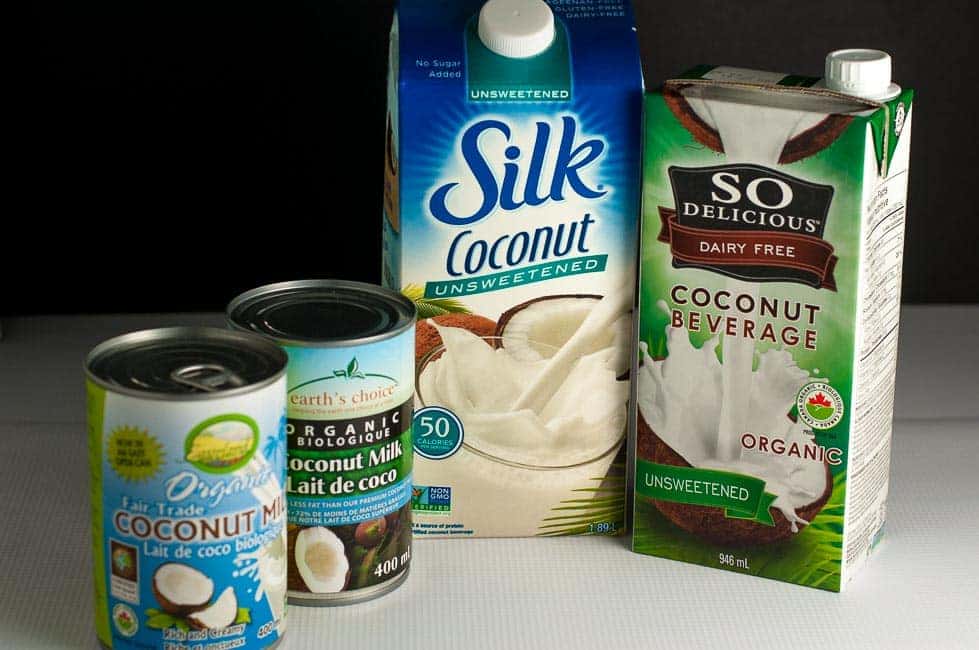 Jump to:
Know your Coconut Milk! A guide to which type to use.
Full Fat Coconut Milk. This is the one you find in a can. It's designed for cooking, not for drinking. You'll want to choose one that has no emulsifiers added to it so the cream will rise to the top inside the can. When you open the can, you can use the hardened cream in place of whipping cream or heavy cream in sauces and desserts. If you're not planning to use the cream separately, give the can a good shake before you open it. Canned coconut milk is the one you'll use to make this Never Fail Thai Coconut Rice.
Lite Coconut Milk. Also sold in a can, lite coconut milk is diluted full-fat coconut milk and sometimes has up to 60% less fat. You can use it in soups, smoothies, or baked goods. It will not whip.
Refrigerated Coconut Milk. This type comes in a carton or a tetra pack and is sometimes called Coconut Beverage. It may or may not be lightly sweetened and it may contain emulsifiers or thickening agents. It's great for smoothies or as a replacement for dairy milk or other plant-based milk.
Cream of Coconut or Coconut Cream. Usually available in cans, this is a thick, very sweet coconut cream used in desserts or cocktails. (Pina Colada, I'm looking at you!) Don't confuse it with the full-fat coconut milk. The two are not interchangeable. Use this type to make Vegan Chocolate Peanut Butter Pie.
12 Favourite Recipes with Coconut Milk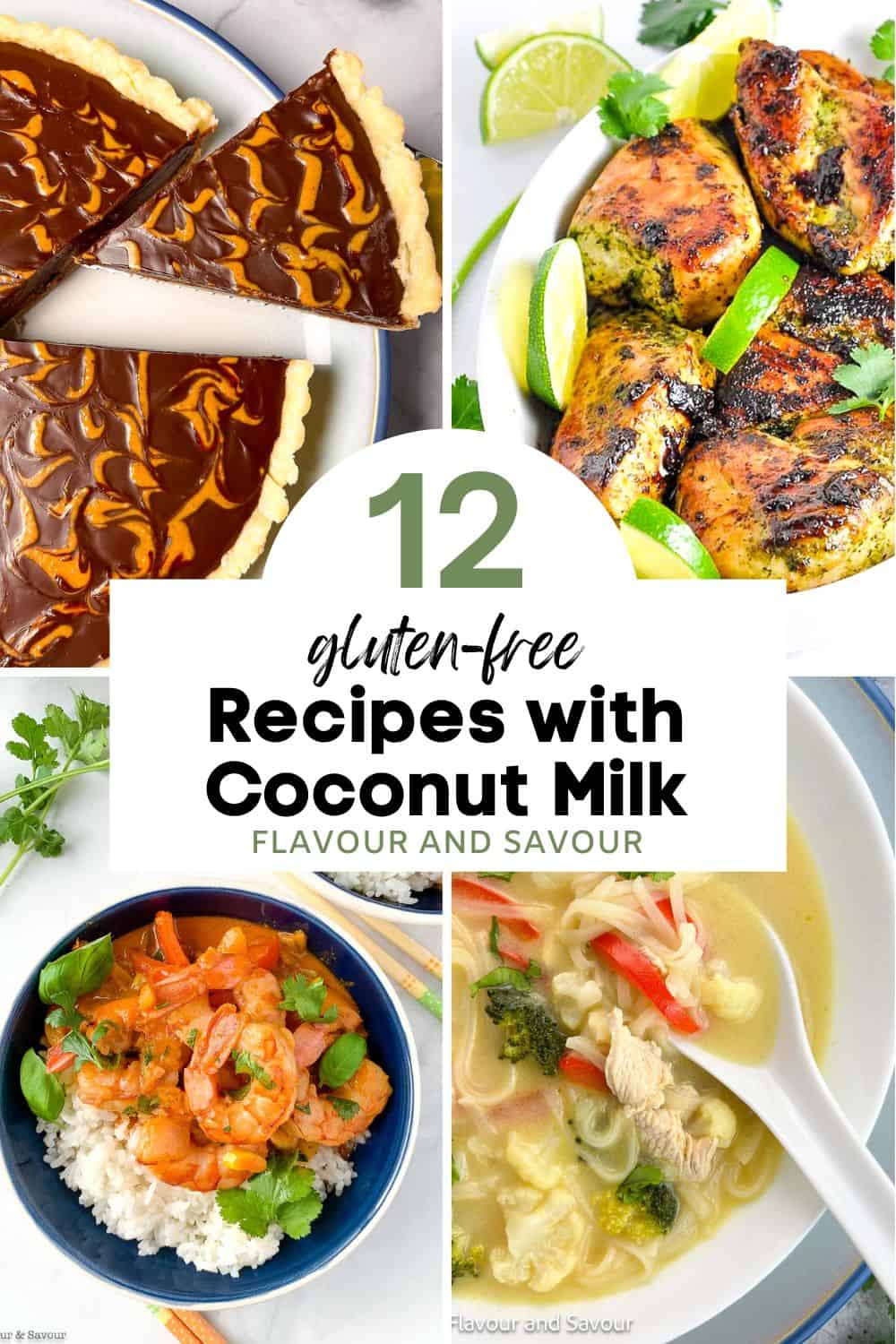 Here are a few of my favourite recipes using coconut milk.
Click on the green buttons below each photo for a link to the recipe.
Slow Cooker Thai Peanut Chicken
You'll love the complex flavours of Thailand in this mouthwatering Slow Cooker Thai Peanut Chicken Thighs recipe. This easy-to-follow recipe combines tender chicken thighs with a rich and creamy peanut sauce, all simmered to perfection in your slow cooker or on the stovetop. Make it ahead and freeze for busy days!