Learn the oil to vinegar ratio of any simple vinaigrette or creamy dressing and how to make homemade salad dressing. This post includes 8 of my best salad dressing recipes, all made from scratch in just a few minutes!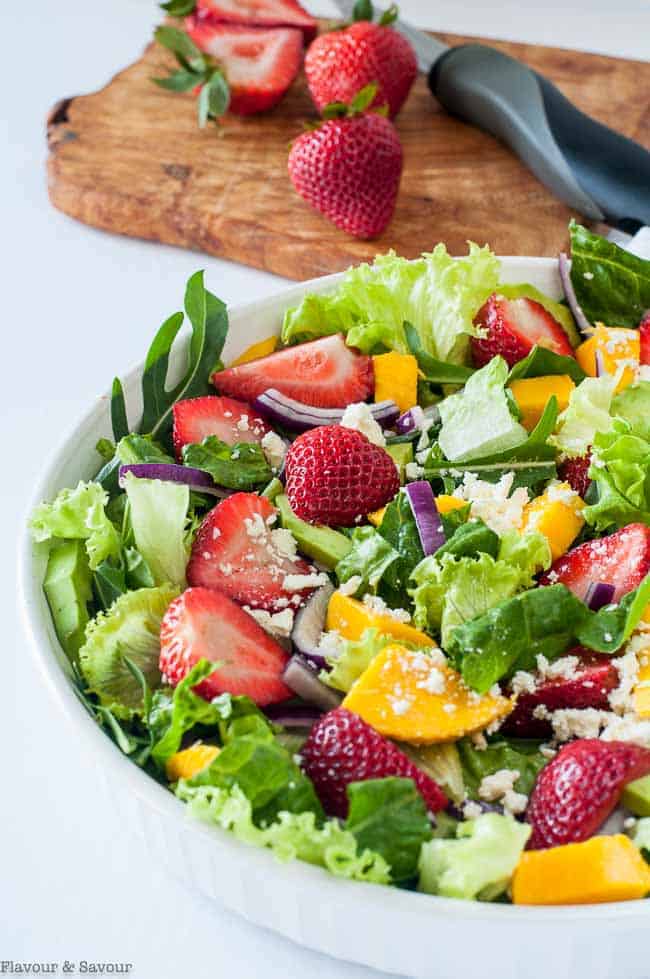 Do you make your own salad dressings? If not, now is a great time to start!
Years ago, when I was first married, a salad usually consisted of a bowl of mixed greens and a drizzle of store-bought dressing. Since I've discovered how ludicrously easy, quick, inexpensive and delicious it is to make my own dressings and vinaigrettes, salads have moved to centerstage in our meals. It's fun to try new combinations of ingredients and to invent a dressing that will complement them.
Salads are easy to make in the summer months when a variety of fresh produce is readily available. But winter salads can be just as colourful and nutritious! Try one of these 15 Best Winter Salad Recipes.
Homemade salad dressings take no more than five minutes to make and they require no special equipment. All you need to know are the five elements of any simple vinaigrette or creamy dressing.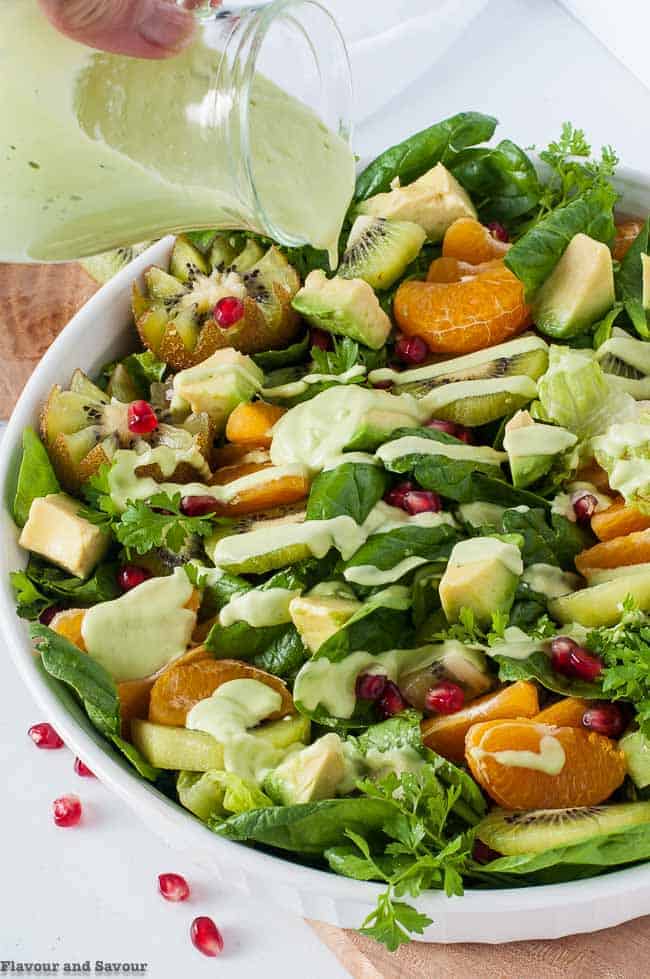 5 elements of homemade salad dressing
Oil: Start with a good quality extra virgin olive oil or other neutral-tasting oil. A traditional French vinaigrette recipe recommends an oil to acid ratio of 3:1 but I find that to be too much oil and prefer 2:1. This ratio is something you can tweak to your own liking.
If you want extra gourmet flavour, add a little walnut or sesame oil to your mix. These oils are very strong-tasting, so a teaspoon is enough.
Acid: Add a vinegar of your choice, such as red wine, white wine, apple cider, or balsamic. I also like the citrus champagne vinegar you can find in the deli sections of supermarkets or in specialty stores. Sherry vinegar, like Capirette, is another alternative. I often supplement a vinegar with a little freshly squeezed lemon juice.
Sweetness: Sometimes you need to temper the acid with a bit of sweetness. You can always use refined sugar, but trying maple syrup, honey, or even fruit jams will add more interesting flavour.
Salt: Not a lot. One of the advantages of making your own dressings is that you can control the amount of sodium in your finished product.
Aromatics: Here's where you get to be really creative and think about flavours that complement each other. Try fresh herbs, garlic, lemon zest, finely chopped shallots, black pepper or chili pepper. To make a creamy dressing, substitute mayonnaise, sour cream, buttermilk or Greek yogurt (or any of the low-fat versions of these) for some of the oil.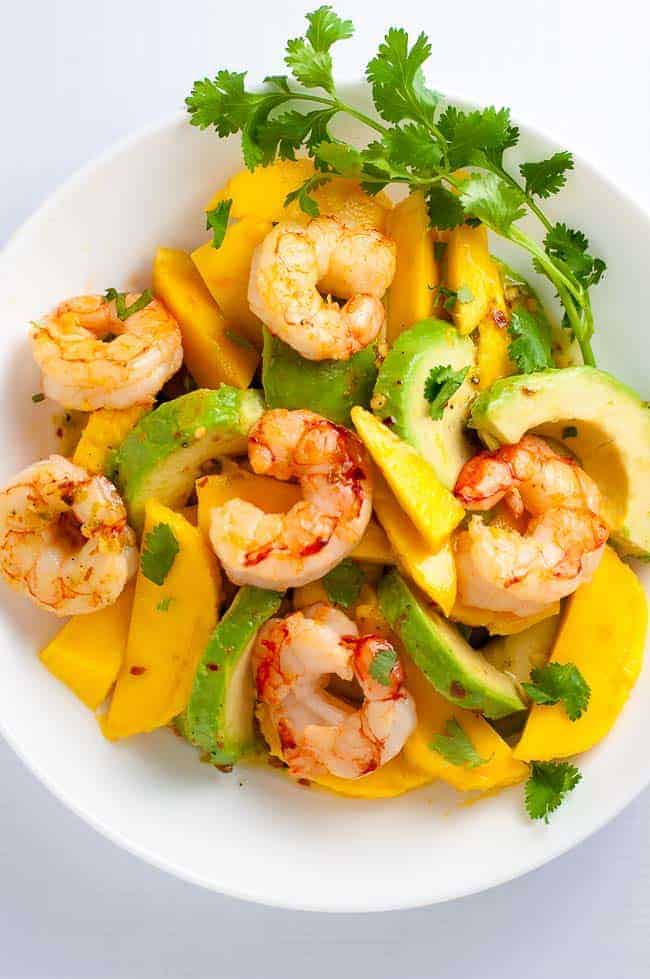 Making homemade dressing is easy
Simply combine and shake the ingredients in a small mason jar, or whisk in a measuring cup, or whir in a small blender or food processor. Let stand for 30 minutes or so to allow the flavours to blend. Store leftover dressings in the refrigerator for up to two weeks.
Salad topping ideas
Consider different toppings that will marry well with the greens and vegetables you have chosen:
crumbled cheese (feta, blue, gorgonzola, parmesan, etc.)
toasted nuts (walnuts, pecans, sliced almonds, pistachios)
candied nuts (pecans, walnuts) or raw or toasted seeds (pumpkin, sunflower)
dried fruits (cranberries, raisins, cherries, apricots)
fresh fruits (berries, diced apple, sliced peaches, nectarines, mango, cherries, melon . . . almost anything!)
salted meats (crumbled bacon, crispy prosciutto or pancetta)
roasted butternut squash or sweet potato cubes
croutons or crumbled tortilla chips
You'll find several vinaigrette and salad dressing recipes as part of my individual salad posts here on Flavour and Savour, but I've picked out eight of my favourites.
Eight best salad dressing recipes to try this week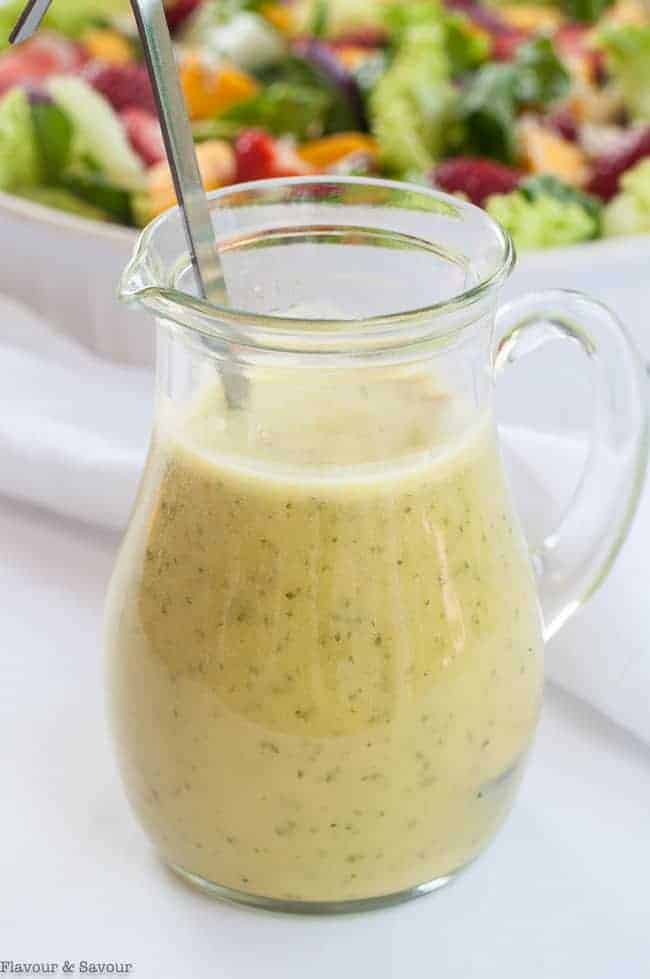 Everyday Honey Citrus Salad Dressing
Everyday Honey Citrus Salad Dressing is a recipe you'll use every day on green salads! Bright, fresh and lemony.
Everyday Honey Citrus Salad Dressing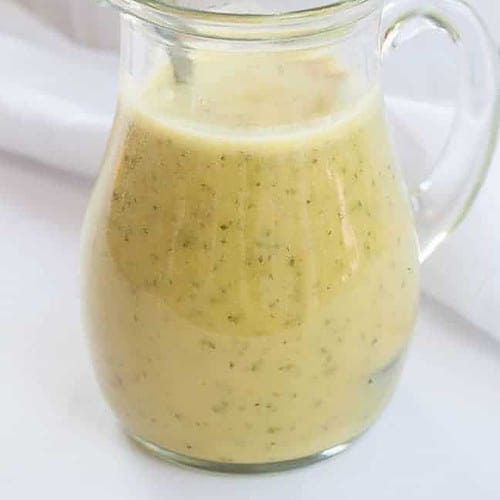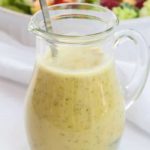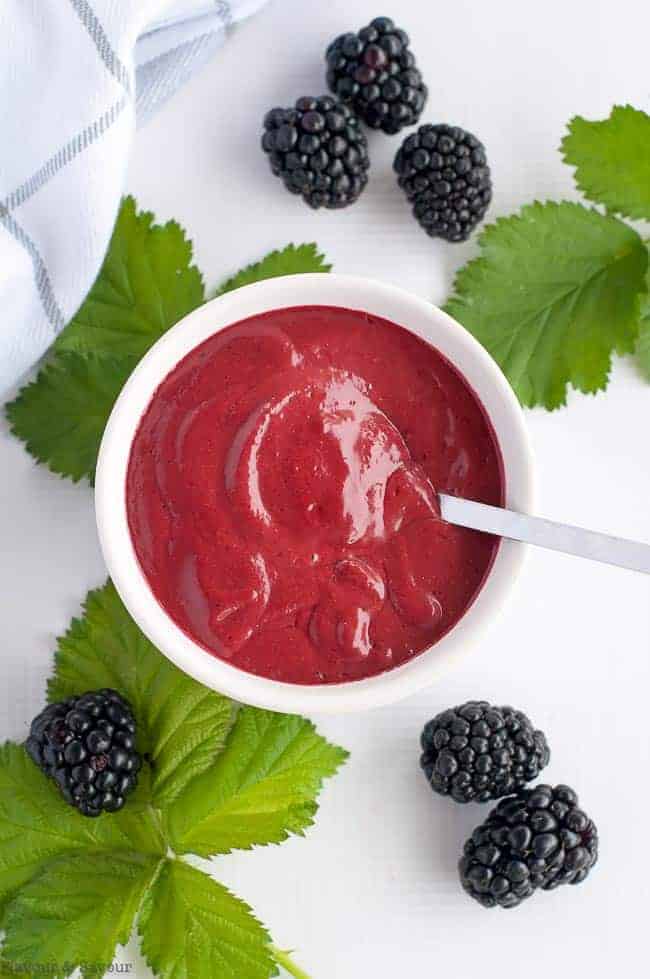 Keto Blackberry Balsamic Dressing
This Keto Blackberry Balsamic Dressing is great on salads or grilled meats, drizzled on goat cheese, or even ice cream. Easy to make in a blender!
Keto Blackberry Balsamic Dressing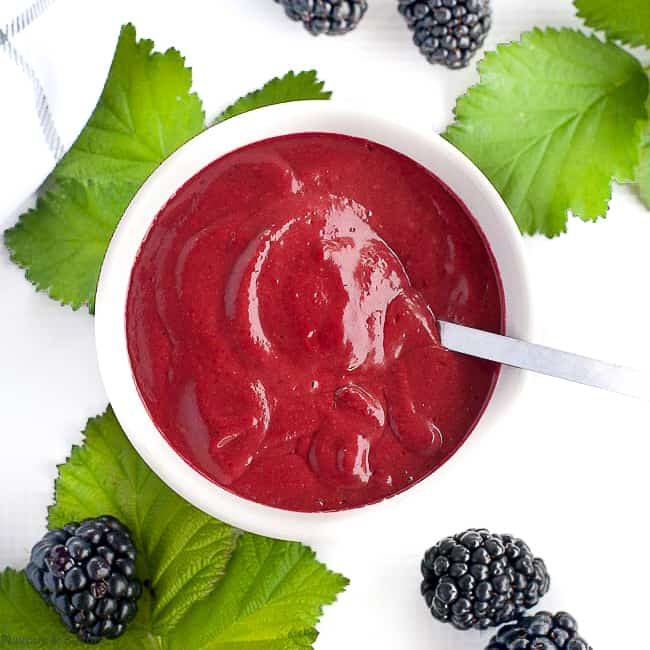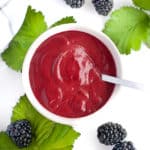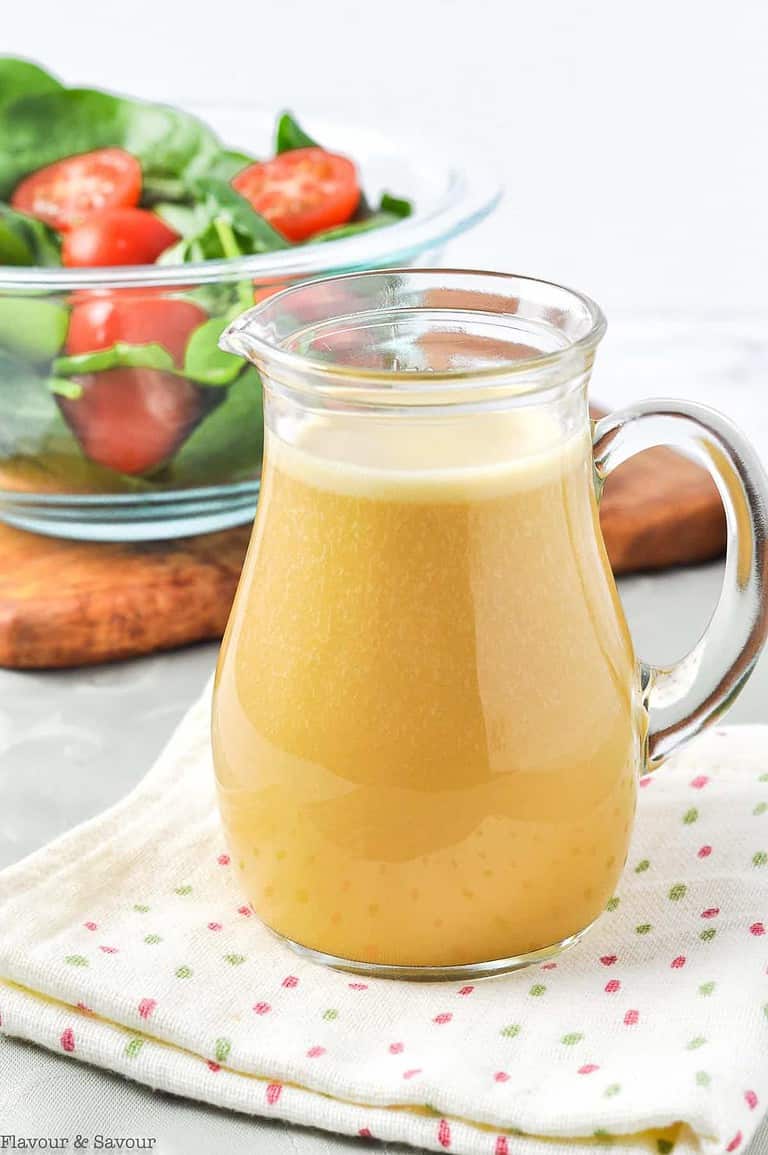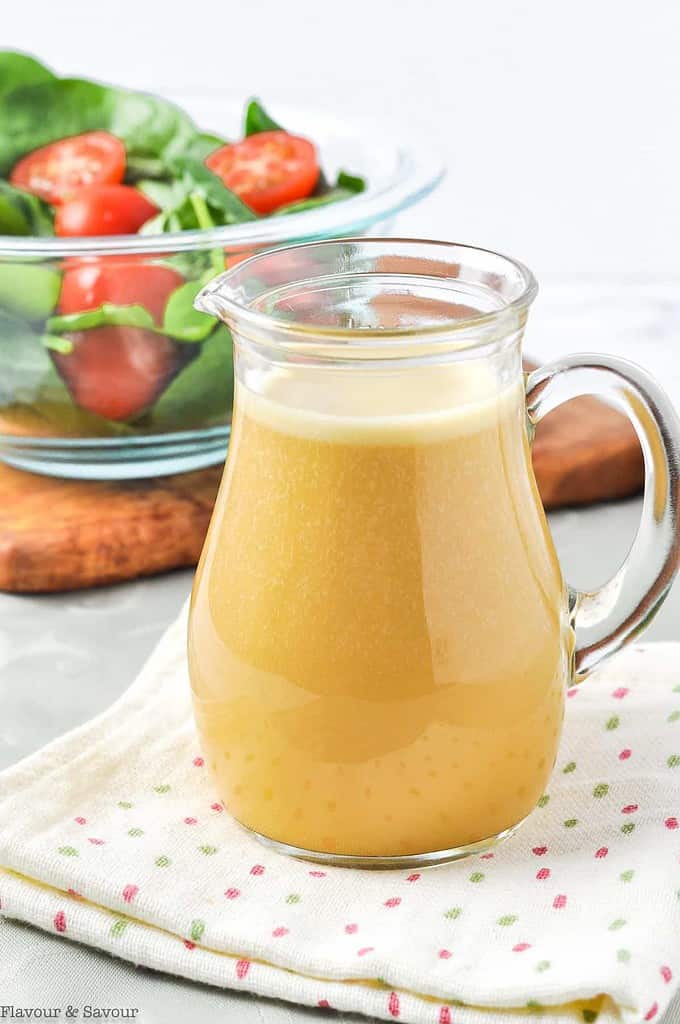 Hollyhock Nutritional Yeast Dressing
A deliciously addictive dressing for salads, grilled vegetables or cooked grains, this Hollyhock Nutritional Yeast Dressing is high in protein and B vitamins.
Hollyhock Nutritional Yeast Dressing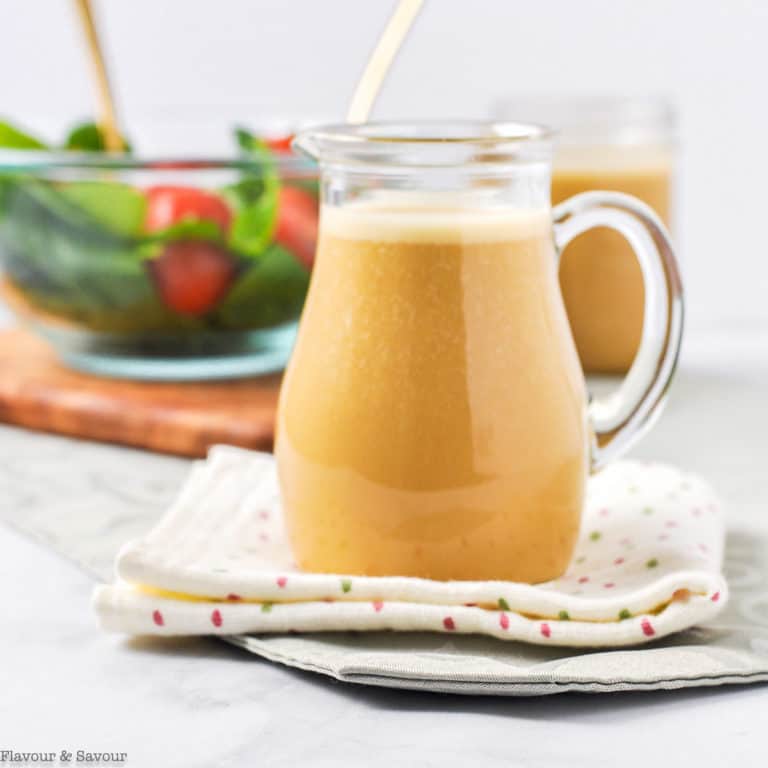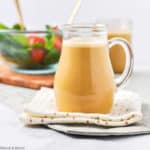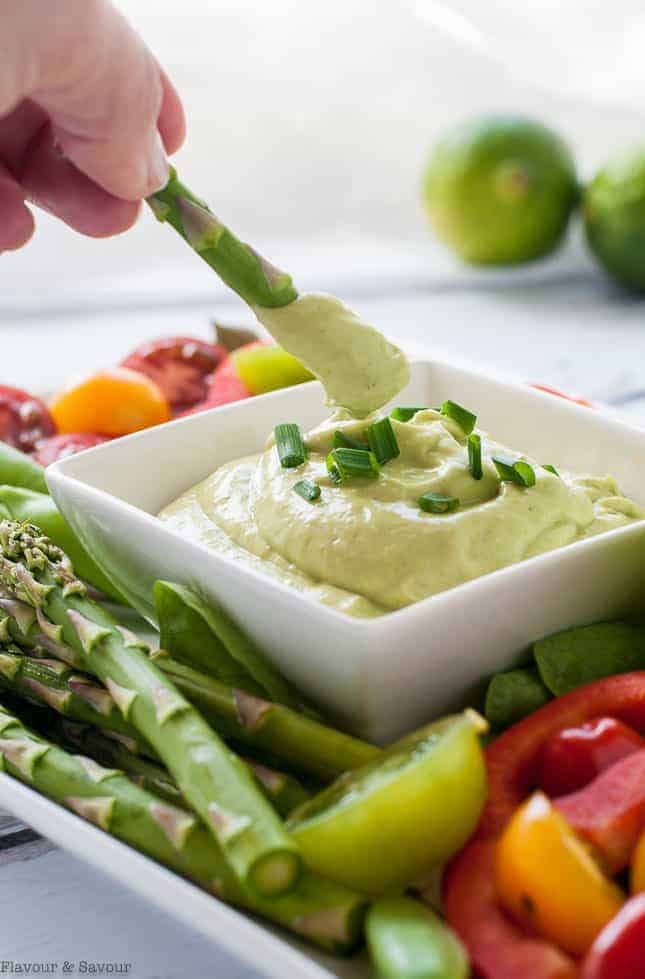 Mayo-Free Avocado Green Goddess Dressing
Use this versatile Mayo-Free Avocado Green Goddess Dressing and Dip for salads or goddess bowls, as a dip for veggies, a topping for tacos, or a marinade for shrimp or chicken. It's also delicious on pasta or potato salad. Best on sturdier greens like romaine or kale.
Mayo-Free Avocado Green Goddess Dressing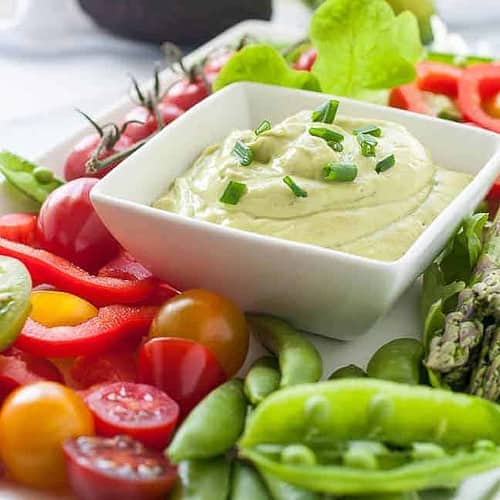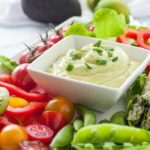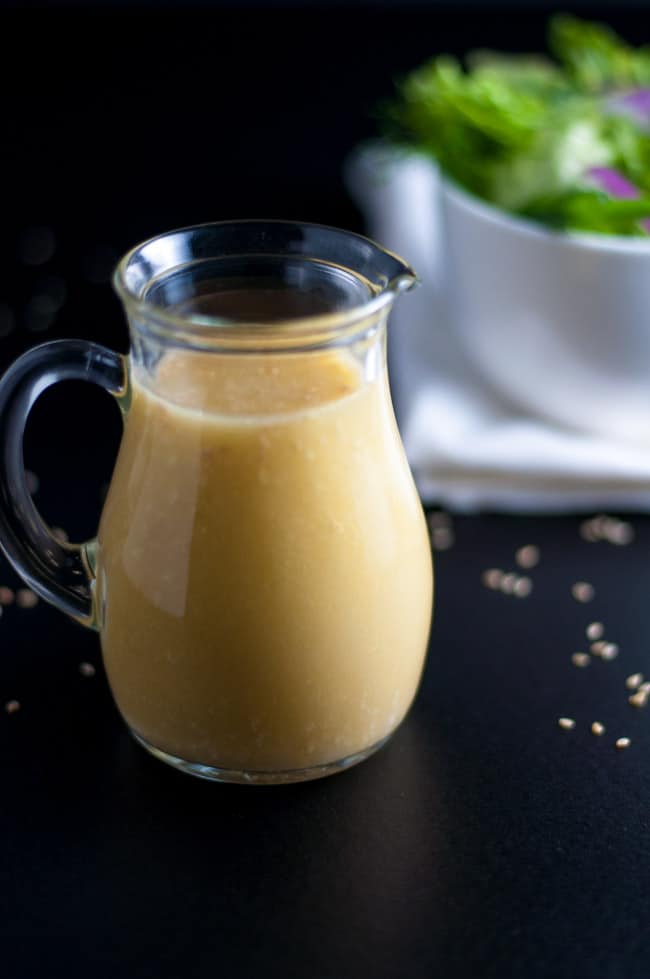 Sensational Sesame Miso Vinaigrette and Marinade
This Sesame Miso Vinaigrette and Marinade is a full-flavoured vinaigrette made with sesame oil, rice vinegar, white miso and honey. Delicious on salads. It's great on grilled meats and vegetables, too.
Sensational Sesame Miso Vinaigrette and Marinade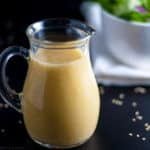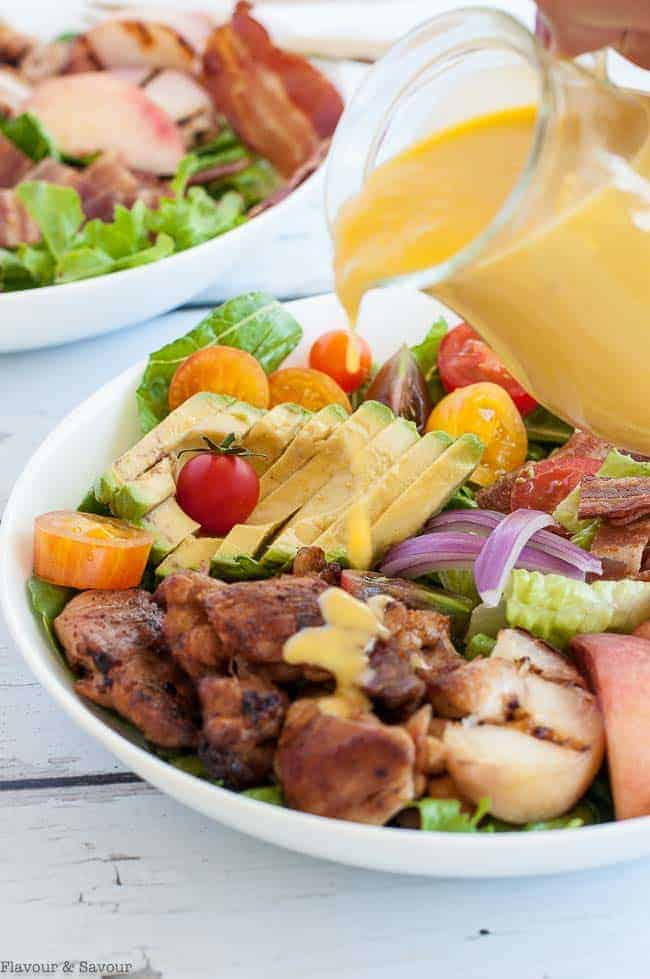 Sweet Peach Salad Dressing
Homemade Sweet Peach Salad Dressing is an ideal vinaigrette for any green salad with peaches, nectarines, plums, cantaloupe or other melon.
Sweet Peach Salad Dressing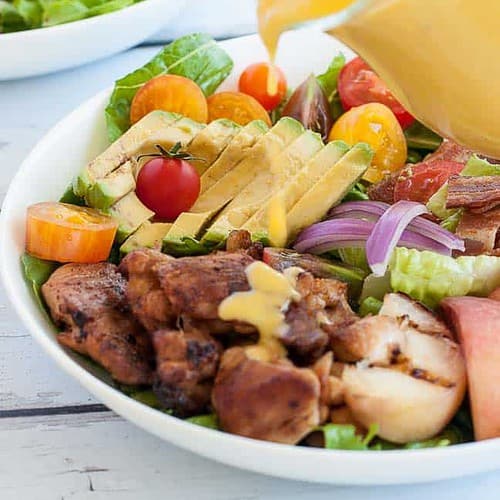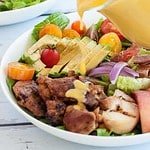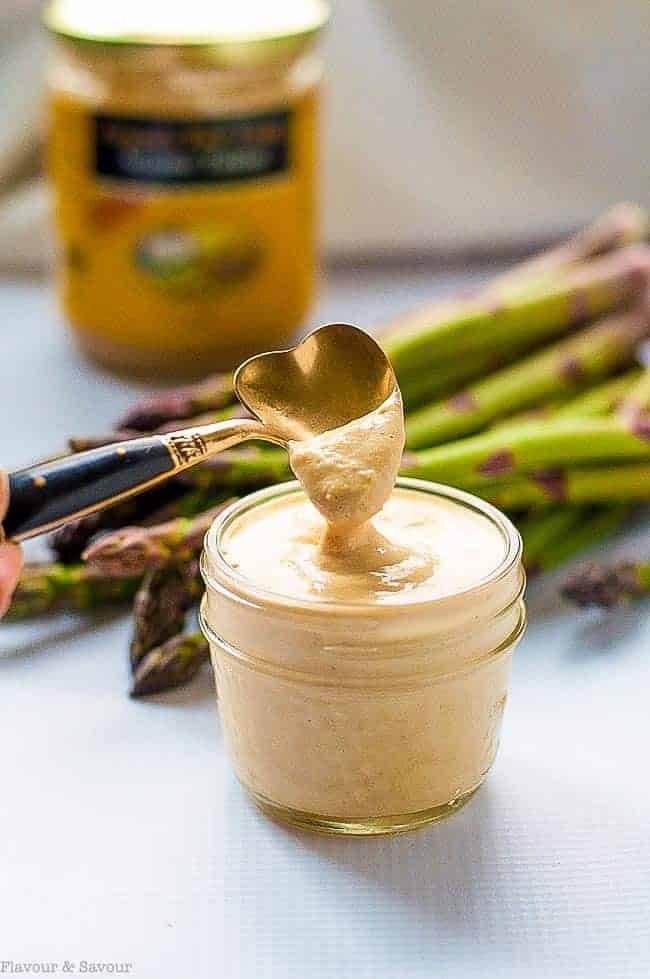 Simple Lemon Tahini Dressing
This simple easy-to-make Lemon Tahini Dressing is not only for salads! It's also delicious on grilled or roasted vegetables or as a mayonnaise-free dressing for potato salad! Made with tahini, lemon, and garlic, this is an easy blender recipe.
Simple Lemon Tahini Dressing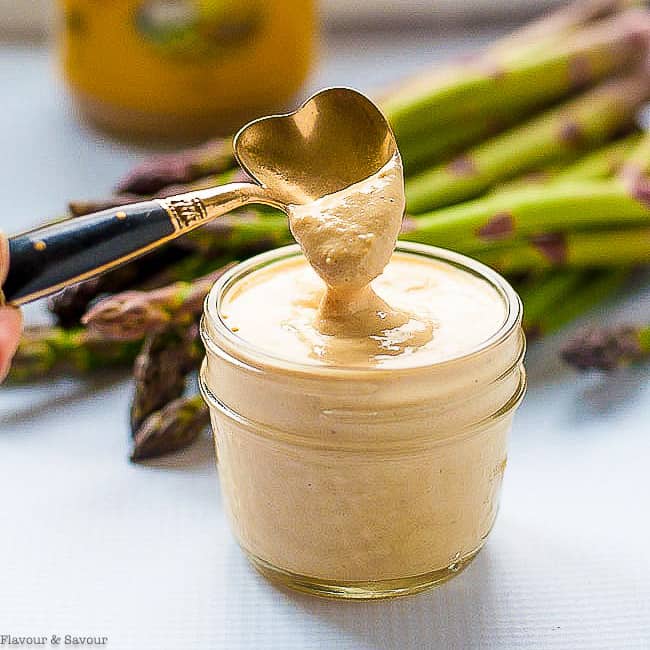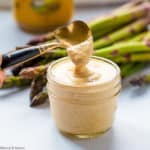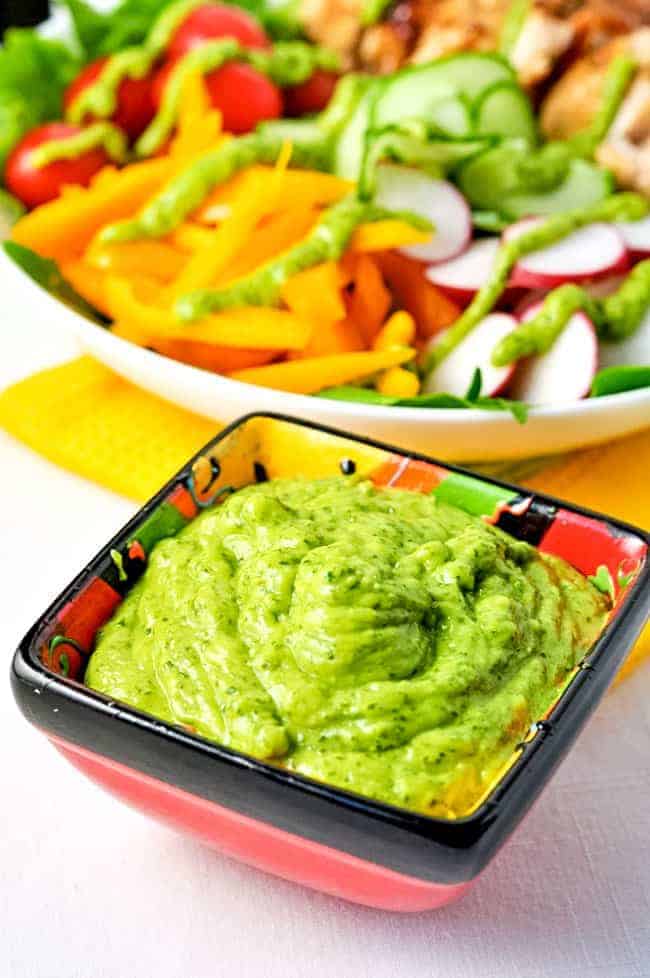 Keto Dairy-Free Avocado Crema
This dairy free avocado crema (or cream) is a dressing, it's a dip, it's a topping for tacos or burgers. Keto, Vegan, Paleo and Whole30-friendly!
Keto Dairy-Free Avocado Crema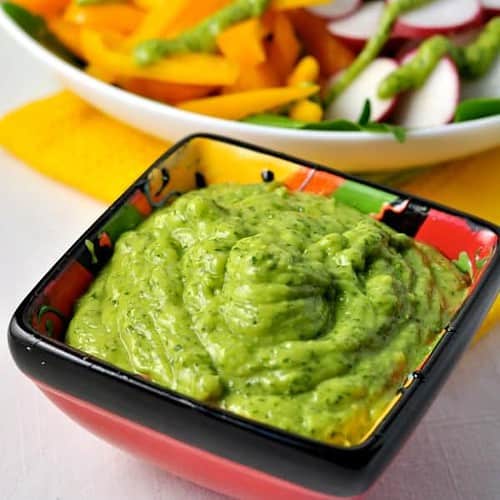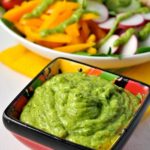 and one more bonus recipe!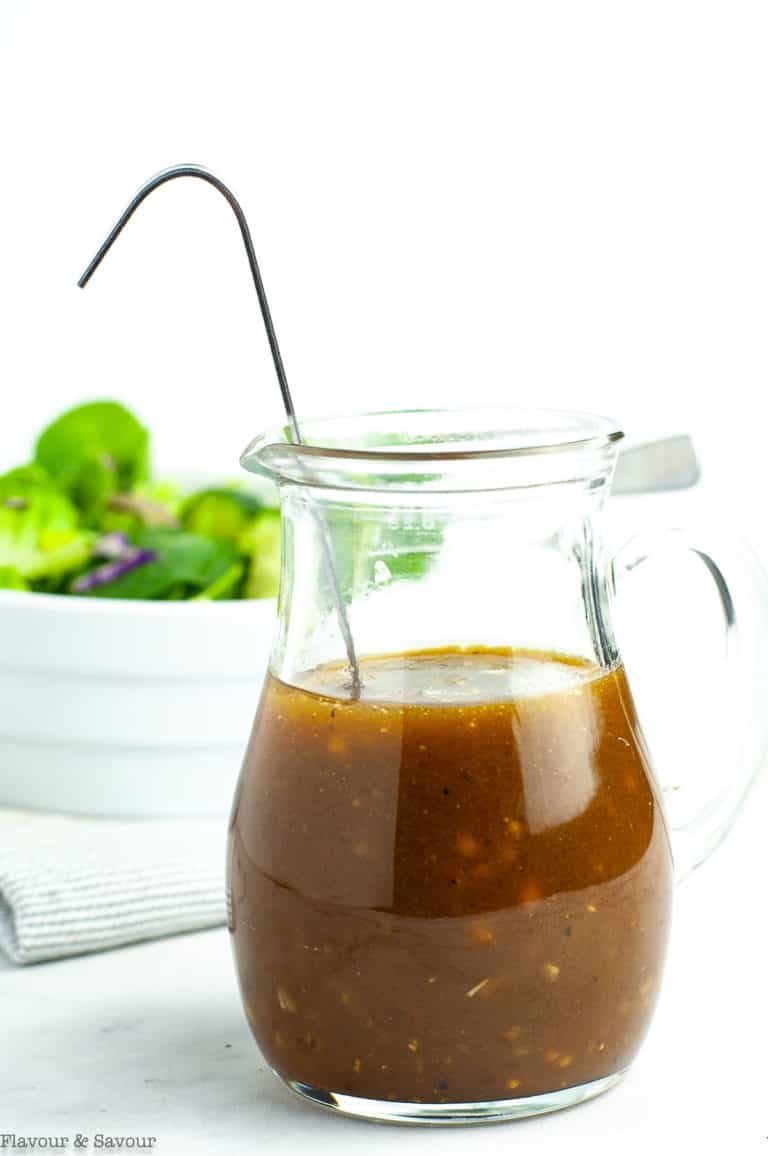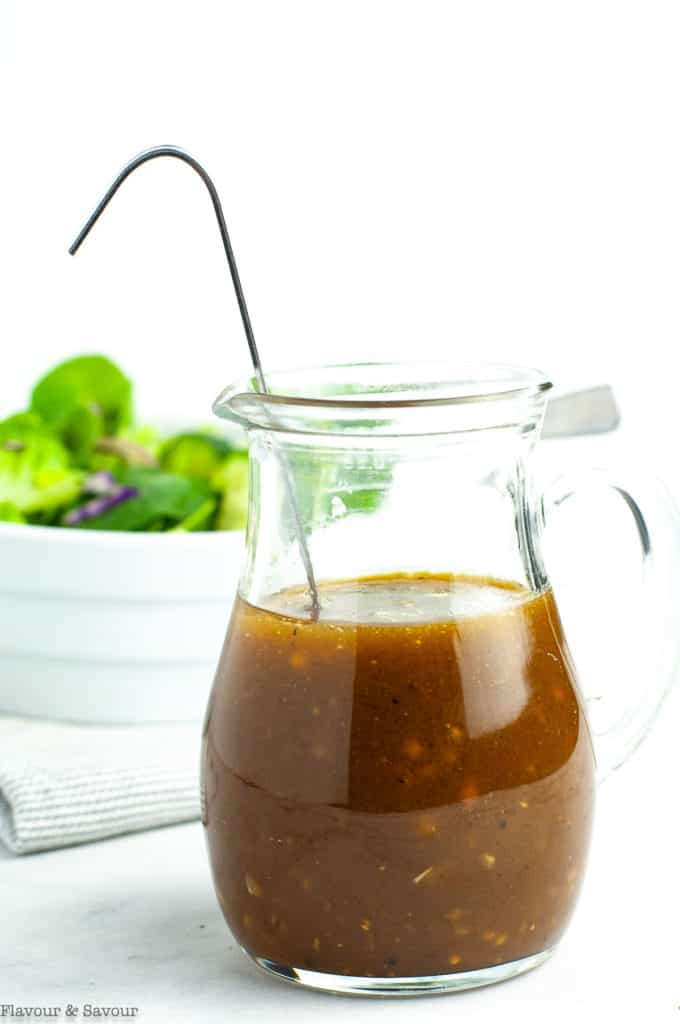 Easy Maple Balsamic Dressing
This Maple Balsamic Dressing takes less than 5 minutes and uses common pantry ingredients. Create next level salads with this easy vinaigrette!
Easy Maple Balsamic Dressing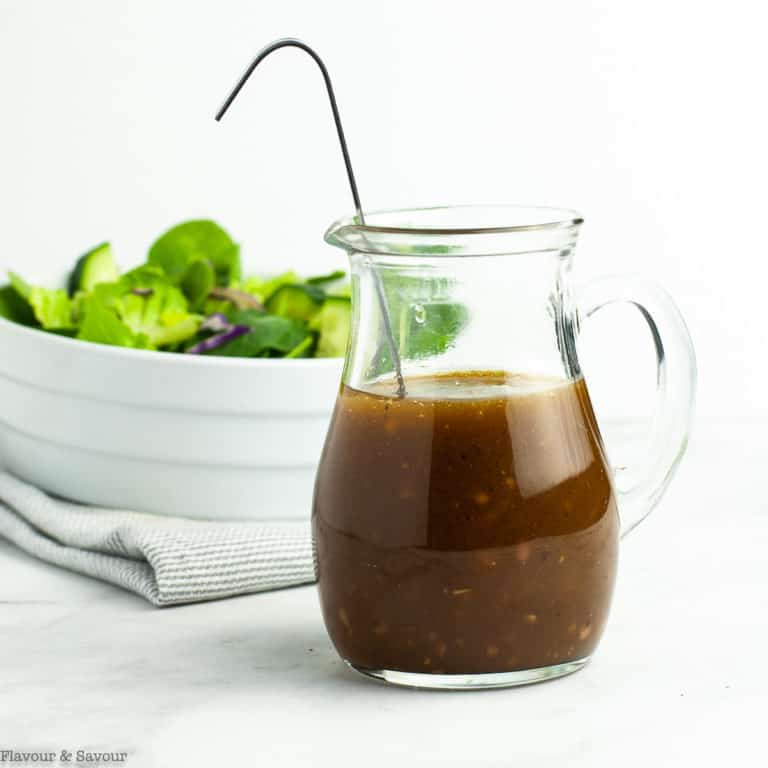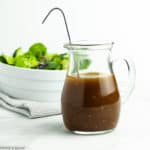 Looking for more salad ideas? Find more healthy recipes for salads and dressings!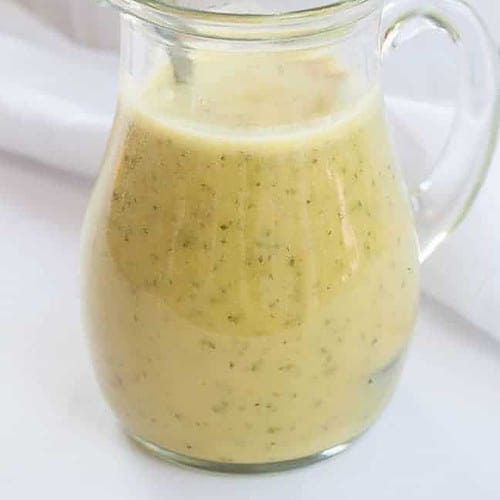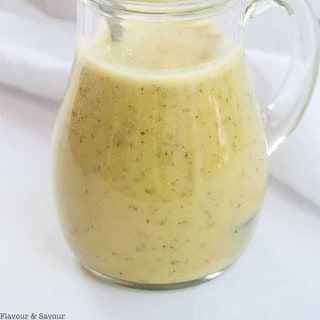 Basic Oil and Vinegar Dressing
A template for a basic salad vinaigrette. Use this ratio for oil and vinegar, then add your own variations.
Print
Pin
Rate
Ingredients
3

tbsp

vinegar

½

cup

olive oil,

extra virgin

salt and pepper

to taste
Instructions
The basic ratio for oil and vinegar dressing is 1 part vinegar to 3 parts oil. Use this as a guide, then tweak it to your preference. Add herbs and garlic, mustard, honey or maple syrup. Place all ingredients in a jar with a tight fitting lid and shake until well emulsified. Let stand for 30 minutes, then give it a whisk before serving.
Notes
Serving size is assumed to be 2 tablespoons.
Nutrition
Calories:
80
kcal
|
Carbohydrates:
1
g
|
Fat:
9
g
|
Saturated Fat:
1
g
|
Sodium:
1
mg
|
Sugar:
1
g
|
Iron:
1
mg
Tried this recipe?
Share a photo on INSTAGRAM and tag it #flavourandsavour! I love seeing what you've made.
SAVE THIS TO ONE OF YOUR PINTEREST BOARDS
and
connect with me on Pinterest
! I'm always finding new tasty recipes to pin. Subscribe to my weekly newsletter and never miss a recipe!