20 of my best Winter salad recipes! These fresh and healthy Winter salad recipe ideas use seasonal fruits and vegetables, like citrus fruits, apples, pears, roasted butternut squash, broccoli, or sweet potatoes!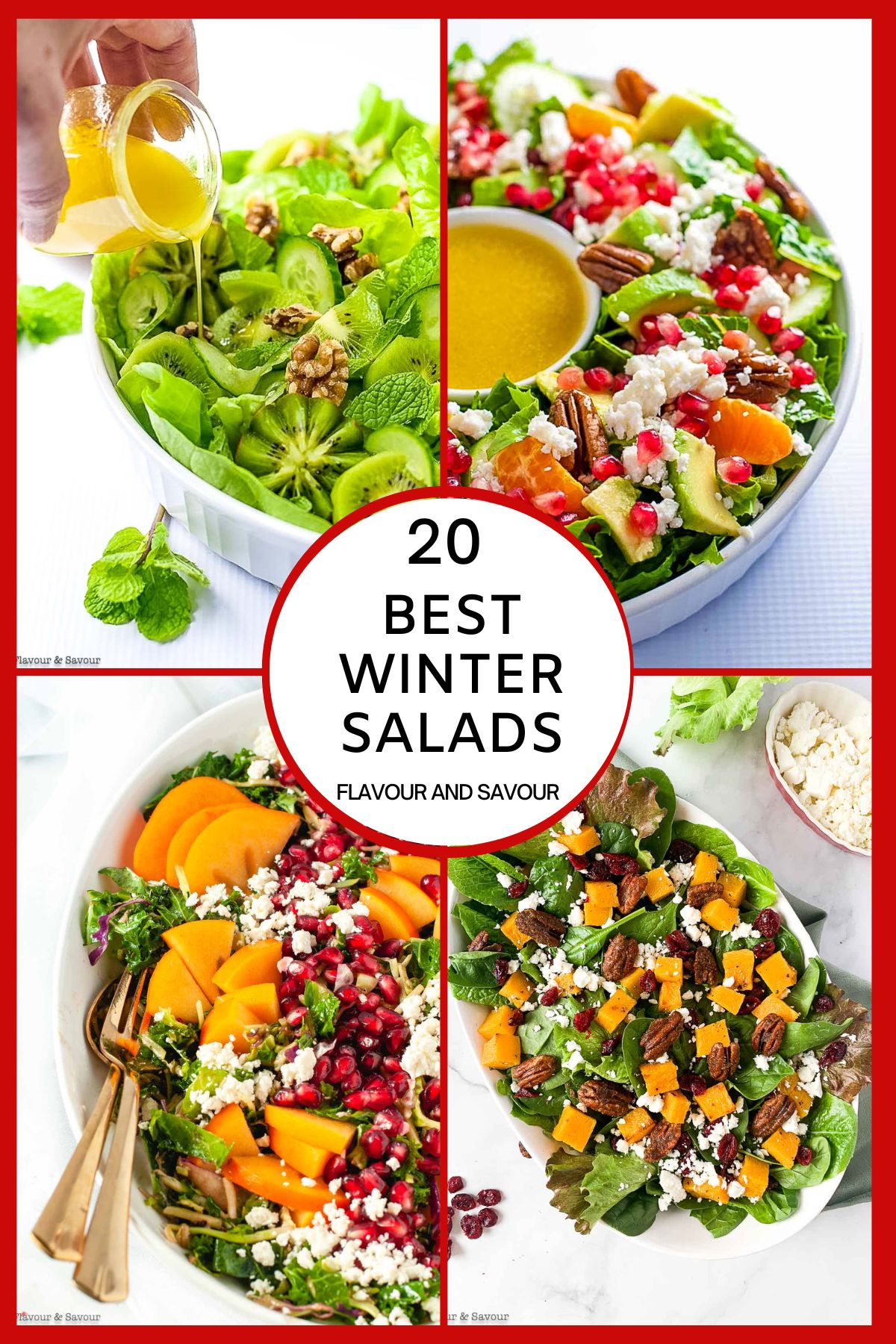 Salads are not only for summer! I searched through my recipes for winter salad ideas and selected my 20 best winter salad recipes to share with you here, all in one convenient post. These are all healthy salads I love and make on repeat throughout the winter months.
Looking for ideas for Christmas salads or holiday dinners? Any of these fresh healthy fruit salads or vegetable salads will brighten up your meals.
👍🏼Tips for making the best winter salads
Click on the green button under each photo to take you directly to the recipe.
Jump to:
🍊Salads with Citrus Fruit
Get a boost of Vitamin C and more when you add citrus fruits, like oranges, grapefruit, blood oranges, mandarins and satsumas. Don't forget kiwi, too!
🍐 Salads with Apples, Pears or Persimmons
Fall fruits add natural sweetness to these nutritious salads!
🥦 Winter Salads with Veggies
Crisp greens, sweet potatoes, Brussels sprouts, broccoli and squash all make healthy, delicious additions to a salad in the winter months.
Which of these healthy winter salads will you make first?
Try some of my favourite salad dressing recipes, too! You'll find 8 salad dressing ideas in this post:
How to Make Homemade Salad Dressing
Enjoy!