Start your day off on a healthy note with this clean-eating Tropical Turmeric smoothie made from bananas and mango and flavoured with turmeric, ginger, cinnamon and cardamom. This mango turmeric smoothie recipe is sugar-free, dairy-free, vegan and paleo! Blend and go!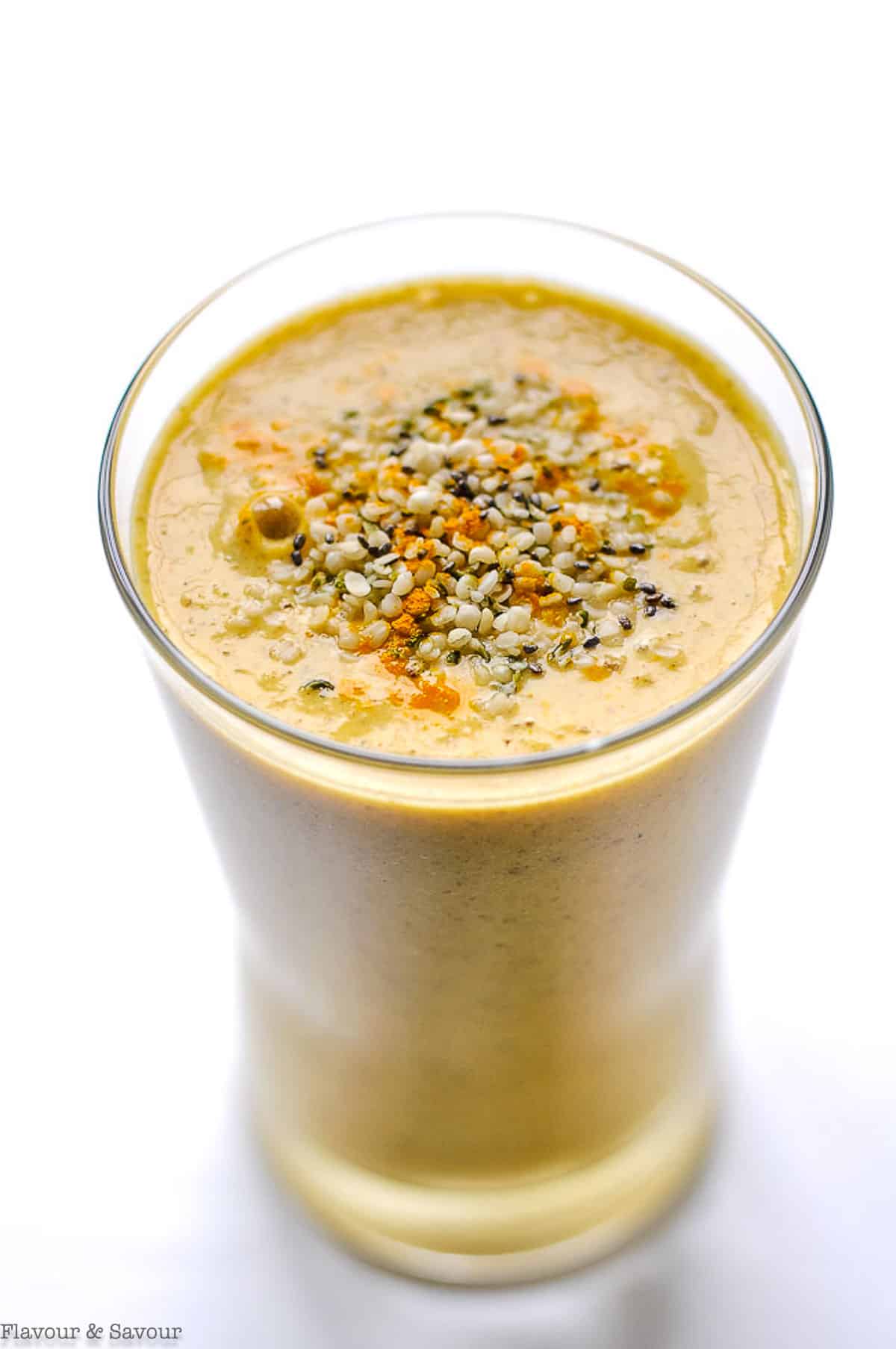 I can't think of a more cheerful way to start the day than with this Tropical Turmeric Smoothie!
I try to have lots of variety in my breakfasts, but more often than not, breakfast at my house is a smoothie. Sometimes I'm out in the garden early in the morning in my PJ's, grabbing a handful of kale and parsley or I use sprouted greens as the basis for a green smoothie. Other days, I make my favourite Mocha Almond Smoothie Bowl.
This week, however, I'm on a turmeric kick, so I'm offering you this delicious, naturally sweet mango turmeric smoothie with ginger.
Jump to: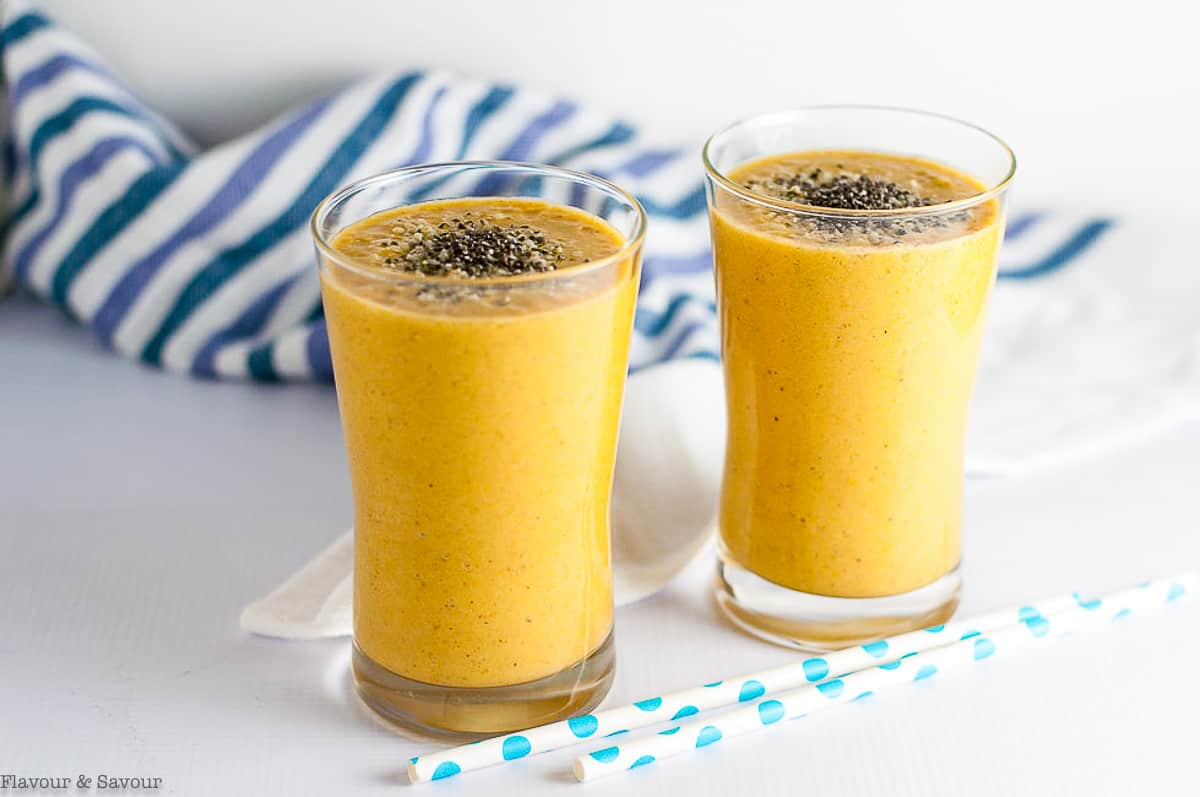 👍🏼Turmeric Smoothie Benefits
Just look at that colour! Knowing that I'm filling my body full of anti-oxidants, detoxifying my liver, (and maybe preventing Alzheimer's!) is just one more reason to sip and enjoy this turmeric smoothie.
Turmeric is an anti-inflammatory, powerful medicinal spice that has anti-oxidant properties as well. It contains curcumin which has been linked to improved brain function. It may also lower our risk of heart disease and prevent, or even treat, cancer.
Chia seeds add fiber, protein, omega-3 fatty acids and many other nutrients.
Hemp hearts are rich in healthy fats and essential fatty acids, as well as protein and high amounts of other vitamins and minerals.
Ginger can improve digestion, reduce inflammation, lower blood sugar levels, relieve menstrual cramps and even prevent cancer.
Mango and banana are both good sources of Vitamin C, potassium and more!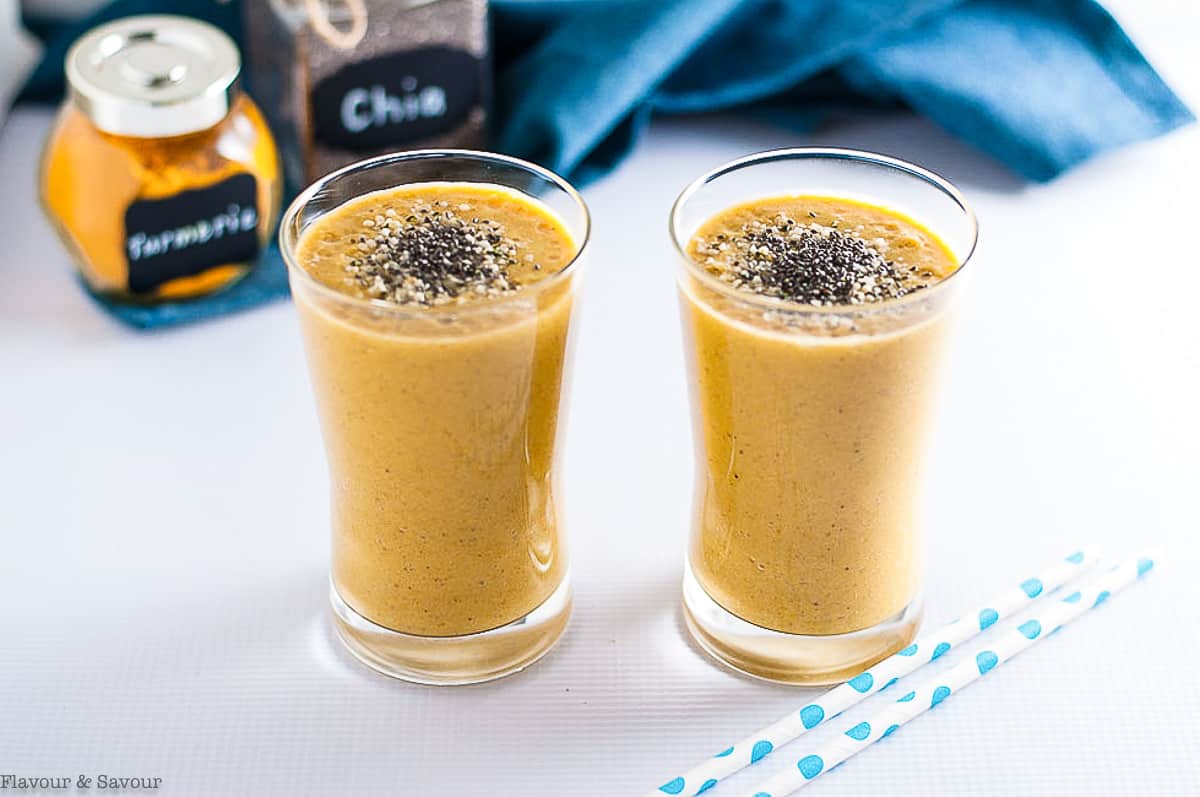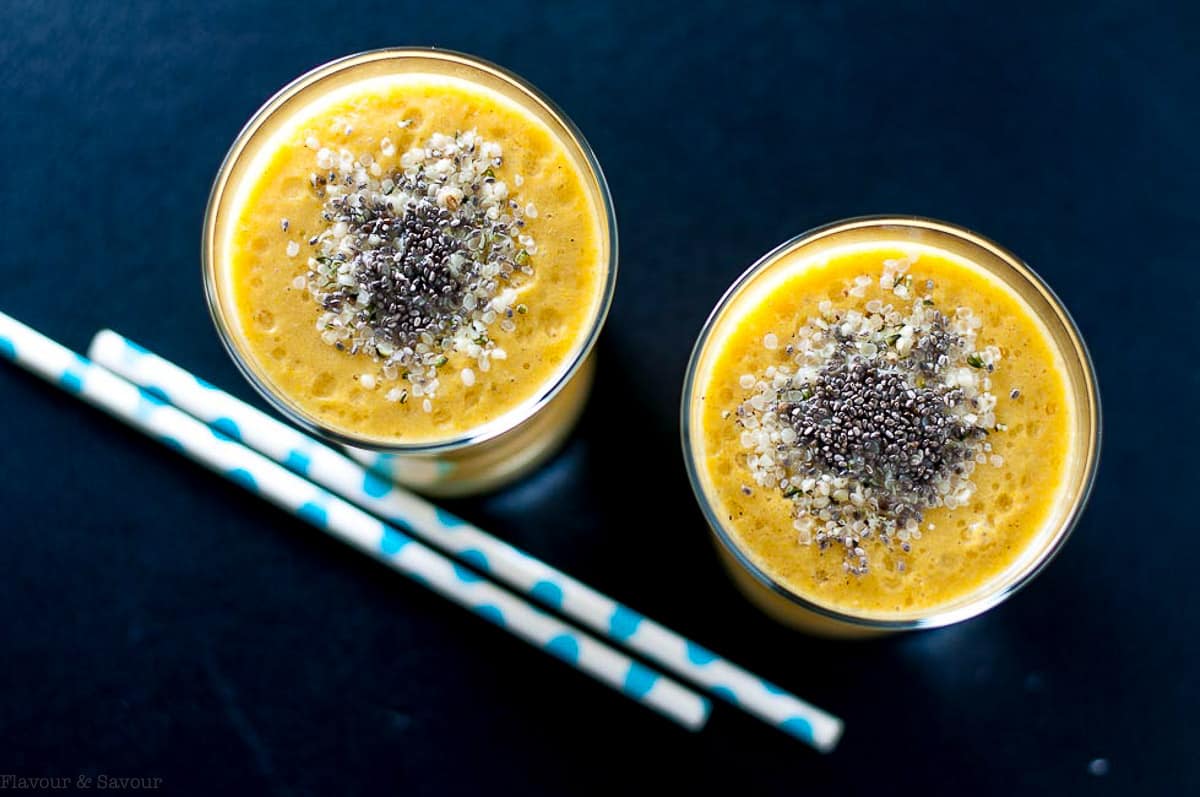 📖 Recipe