Do you need an air fryer? Is it worth buying? What are the reasons for having one? These are all questions I've been asked lately, and they're the same questions I asked myself before I bought one. Here are my opinions about the advantages and disadvantages to consider before buying an air fryer.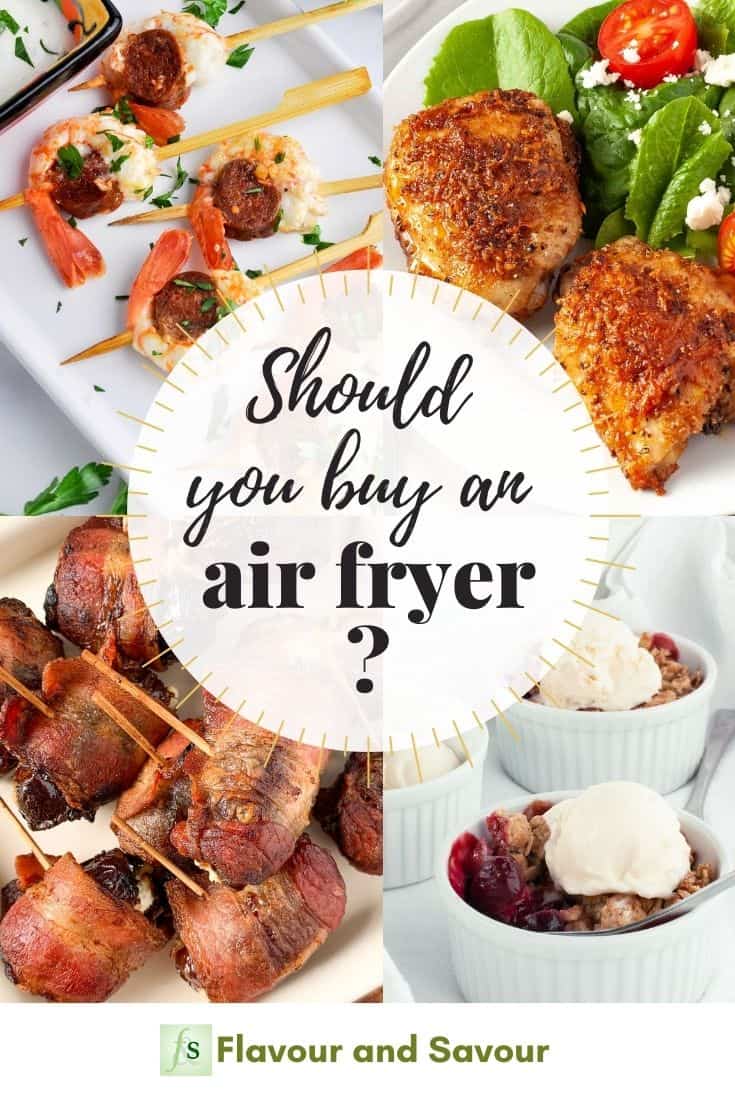 What's all the hype about air fryers?
Air fryers have become incredibly popular in the last couple of years as more and more cooks discover just what this kitchen appliance can do. But do YOU need one? Is an air fryer worth it?
For those of you who have asked me, and for those of you wondering if it's worth it, I've written a short guide to help you make your decision. Should you buy an air fryer? Read on for my opinions on the pros and cons of buying an air fryer.
What is an air fryer? How does it work?
An air fryer is a kitchen appliance that sits on your countertop. It's like a very efficient countertop convection oven. It cooks food with electric heat that is circulated by fans. Hot air helps to dry and crisp the surface of your food while keeping the inside moist.
The pros: What are the advantages?
An air fryer uses a minimal amount of oil to get that same deep-fried flavour you'd achieve using a traditional deep-fat fryer. (I don't own a deep-fat fryer, and I don't eat foods fried in a lot of oil very often, so I when I bought my air fryer I wasn't trying to replace a deep-fat fryer.) The little bit of oil used helps to brown your food and adds extra crispy deliciousness.
It cooks food faster than using your oven or even your convection oven. It reaches higher temperatures much faster than preheating your oven: 3 minutes as opposed to 10 or 15 minutes.
It's easy to use. Mine is a basic model so there was nothing confusing at all about learning how to use it.
Clean up is a breeze! We comment on this advantage almost every time we use it. It's easy to wipe clean. If any food sticks, I let it soak for a few minutes in hot, soapy water, then wipe it away.
The cons--the disadavantages
An air fryer takes up space. If you're like me and you like clean countertops, you'll need to assess if you have enough cupboard space to store it. I started by housing it in a cupboard below the counter where I plug it in. Lately, however, I've been using it so often that it seems to have commanded a permanent home on my countertop.
It's another expense. Air fryers range from less than $100 to several hundred dollars, depending on the features they have.
You can't cook a large amount of food at one time. Mine (I have the Ninja 3.8L - affiliate link) is perfect for the two of us. If you have a larger family, I'd suggest looking at models with more space or with racks so you don't have to cook food in batches.
If you already have a convection oven, why would you need an air fryer?
It cooks food faster. There may be less chance of food drying out and being overcooked.
You can use it for a variety of non-fried foods, too. It's great for toasting nuts, cooking vegetables, and even desserts. It's also great for reheating leftovers. Reheating leftovers in an air fryer produces food with a better texture than using a microwave.
You don't want to heat your oven for a quick snack or small amount of food.
However, if I'm cooking a large amount of food, for example, a couple of trays of roasted vegetables for a family dinner, or a sheet pan dinner, the convection feature on my regular oven is the obvious choice.
I've heard that it's great for cooking foods like frozen french fries, chicken nuggets, or tater tots. These aren't food that I normally eat, so I'll just have to take others' word for it. However, I have roasted small cubes of potato, sweet potato, and butternut squash and they were absolutely delicious!
So, the bottom line is . . . ?
Is it worth it to buy an air fryer? If you have space, like to cook and try new recipes, and can afford another kitchen appliance, you might find using an air fryer is an efficient use of your time. It's perfect for cooking small batches in less time than it takes to preheat your oven.
Which is the best air fryer to buy?
I can't advise you with this question! There are so many on the market now, with lots of different features.
But here are things to consider:
How many people will I be cooking for?
How much space do I have to store it?
What features are important to me? (For example, some air fryers have two levels so you can cook two different foods at the same time. Some work as both a pressure cooker and an air fryer.)
How much do I want to spend?
I bought mine on a whim one day while I was in Costco and noticed it was on sale. It seems to be just right for my needs. Here's a link so you can see if it would work for you, too.
What can you air fry?
If you're thinking an air fryer might be right for you, I've included 10 Air Fryer Recipes here to tempt you!
Air fryer chicken recipes
Air Fryer Garlic Parmesan Chicken
This easy recipe for garlic parmesan chicken makes the best juicy tender chicken thighs or breasts with a crispy, flavourful coating! This chicken cooks unbelievably quickly in an air fryer.
Air Fryer Garlic Parmesan Chicken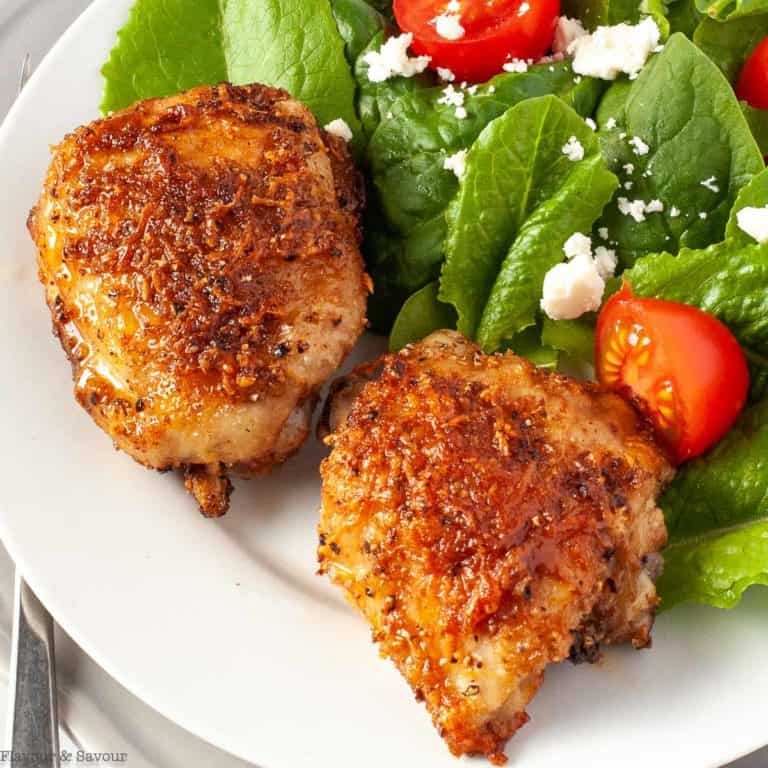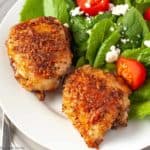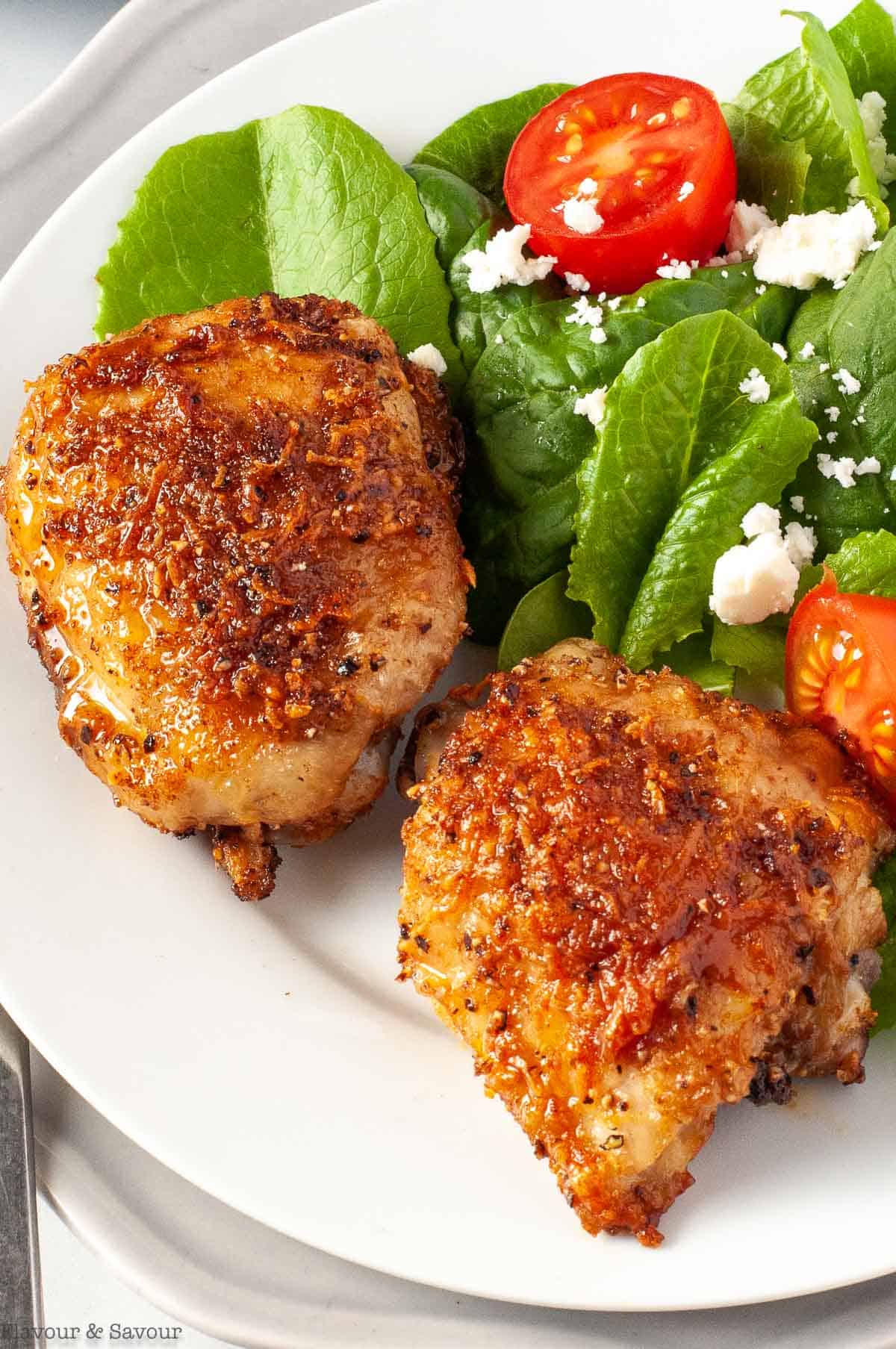 Air Fryer Teriyaki Chicken Wings
These easy Air Fryer Teriyaki Chicken wings are finger-licking good crispy wings with a rich sweet and salty teriyaki sauce.
Air Fryer Teriyaki Chicken Wings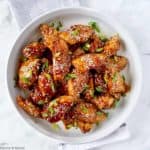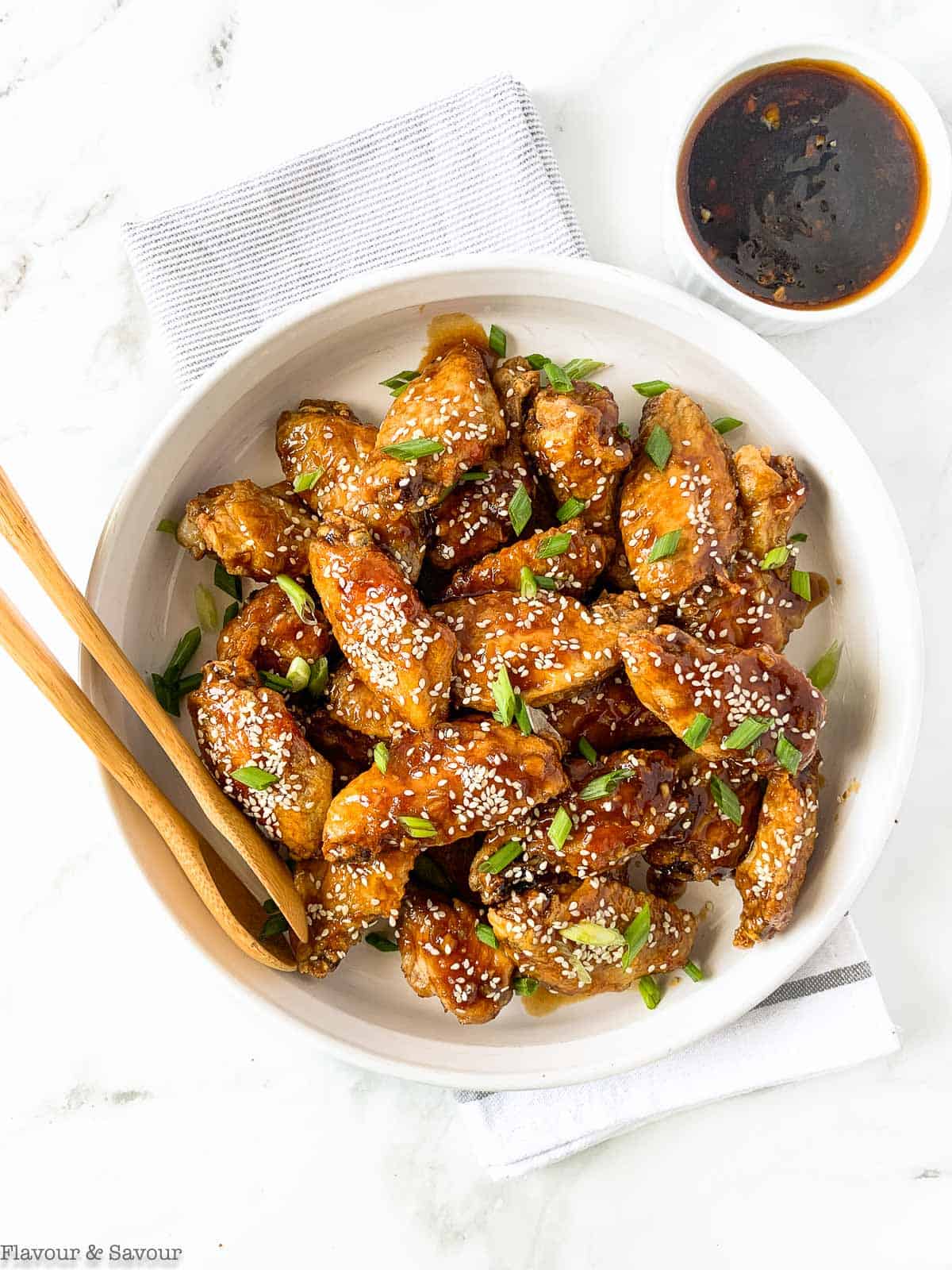 Garlic Parmesan Air Fryer Wings
The best garlic parmesan chicken wings, cooked to crispy perfection in an air fryer. These air fryer wings are juicy inside and perfectly crispy outside due to a magic ingredient! An always popular bar or pub snack, now you can make them at home.
Garlic Parmesan Air Fryer Wings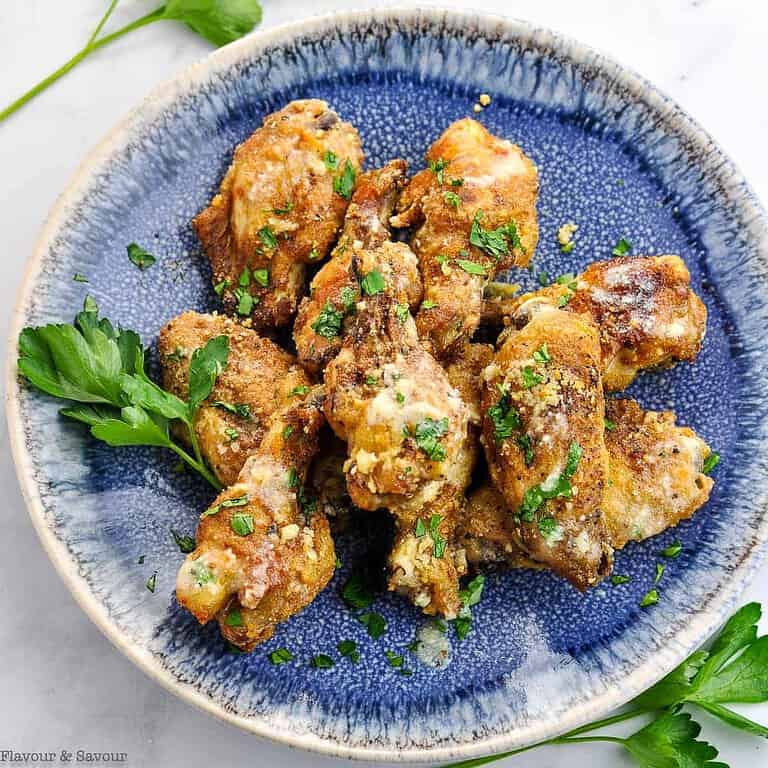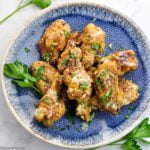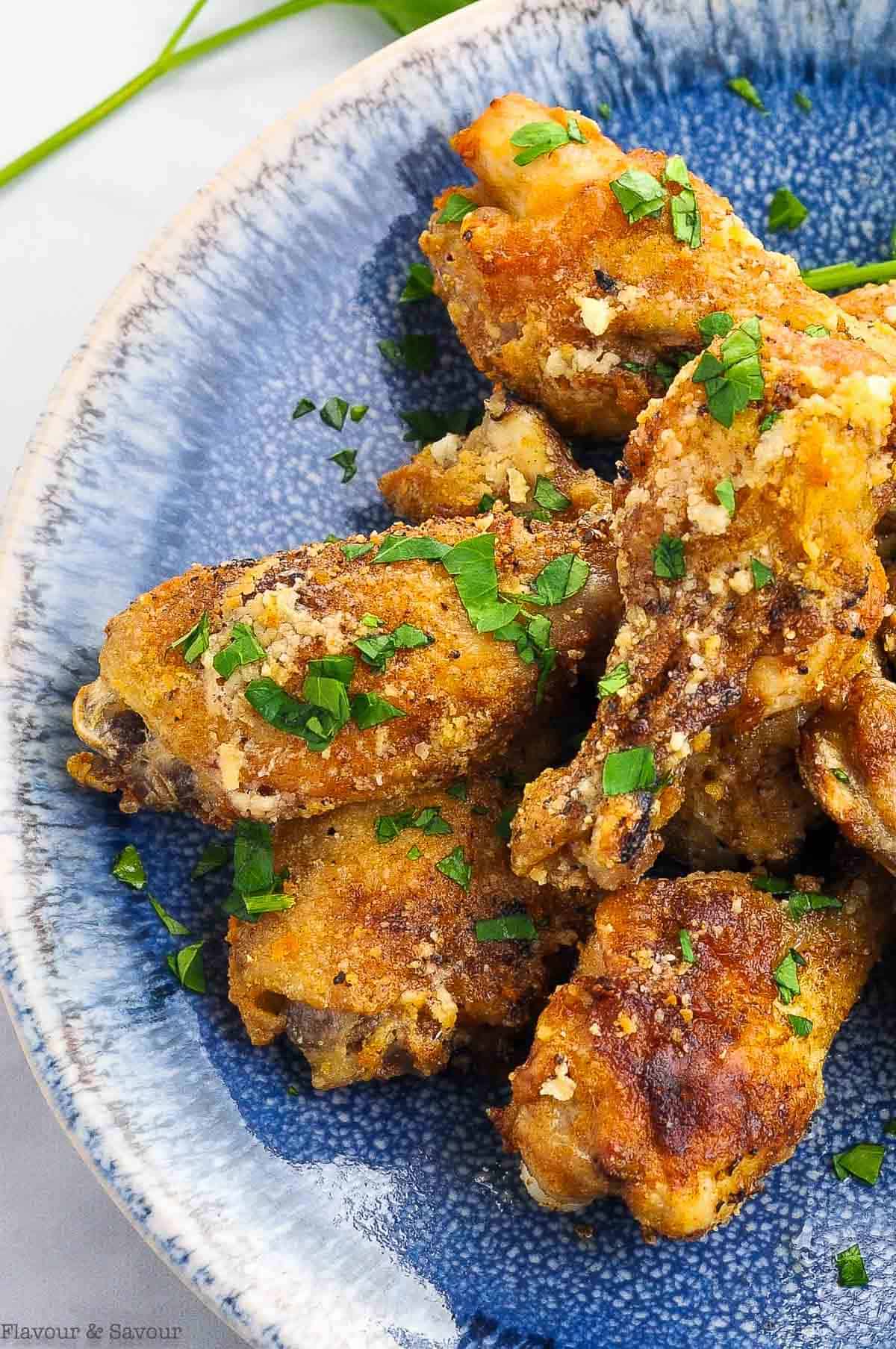 Appetizer recipes
Air Fryer Bacon Wrapped Dates
Sweet dates, smoky bacon and creamy cheese, all in one tasty bite! These Air Fryer Bacon-Wrapped Dates make a delicious finger food appetizer.
Air Fryer Bacon Wrapped Dates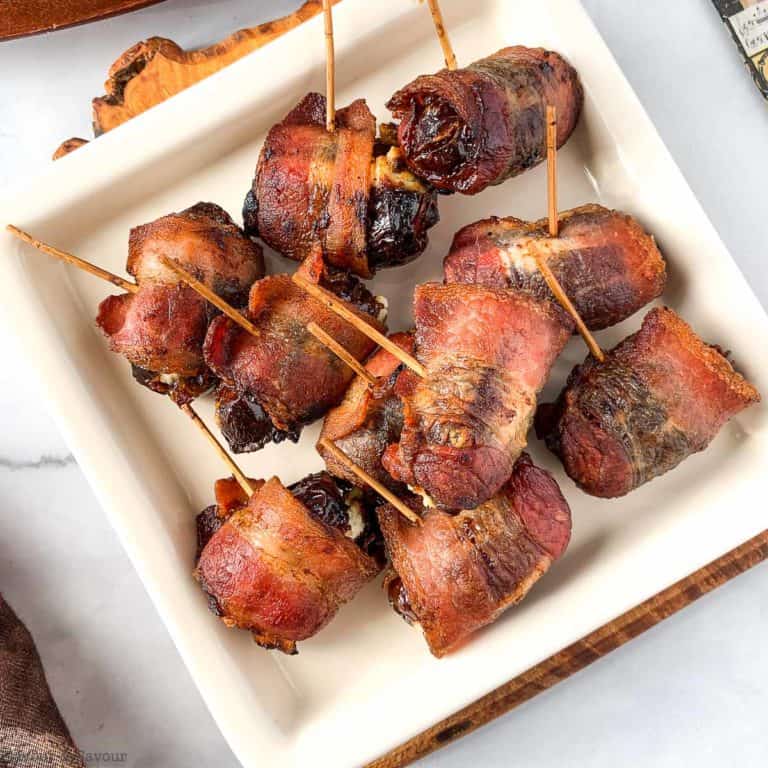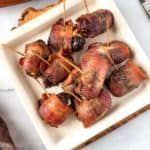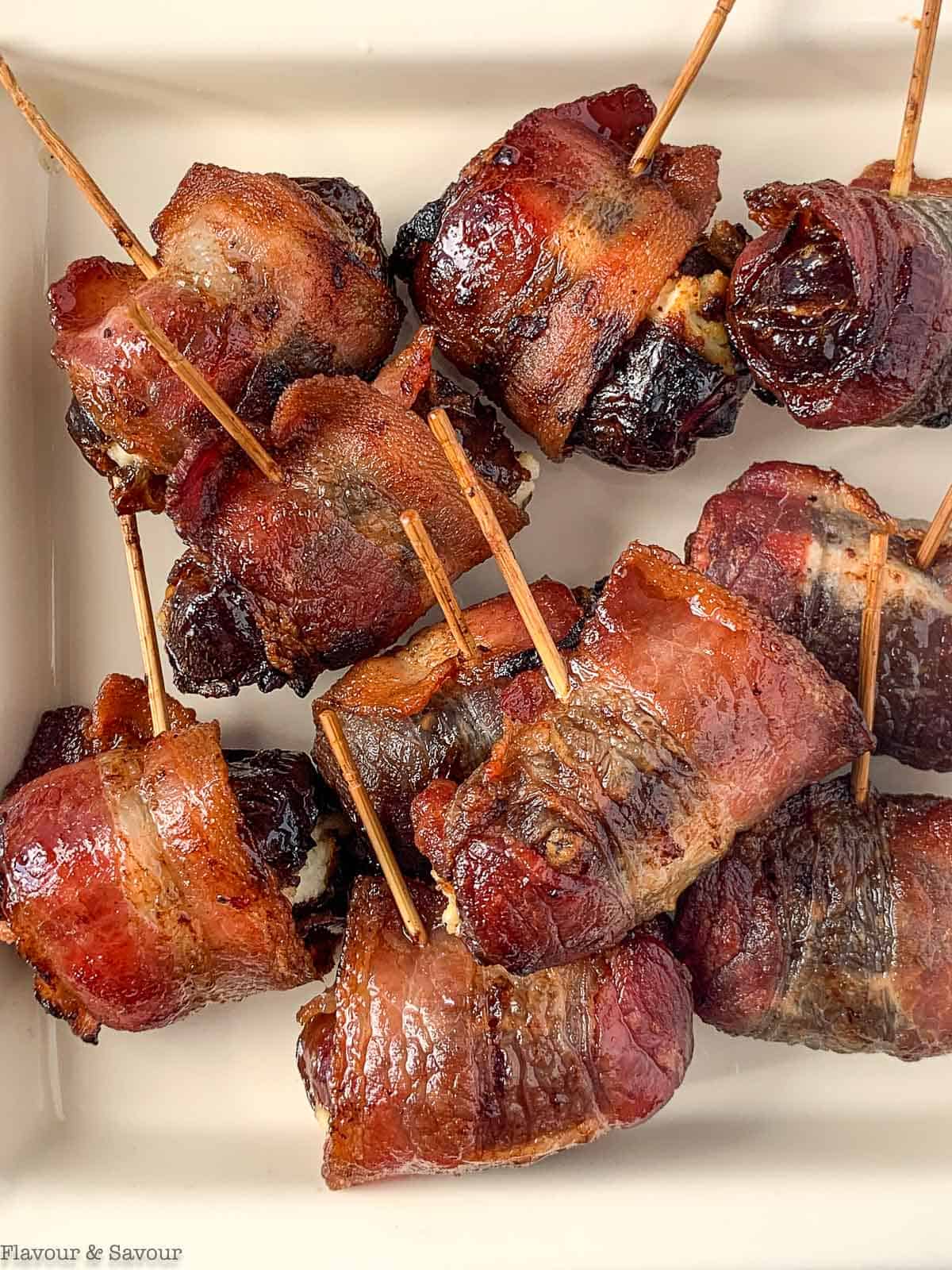 Prawn and Chorizo Skewers with Lemon Dip
Skewered shrimp or prawns with spicy Spanish chorizo sausage make a delicious appetizer. Cook these quickly in an air fryer and serve this finger food with lemon dipping sauce for extra flavour and fun!
Prawn and Chorizo Skewers with Lemon Dip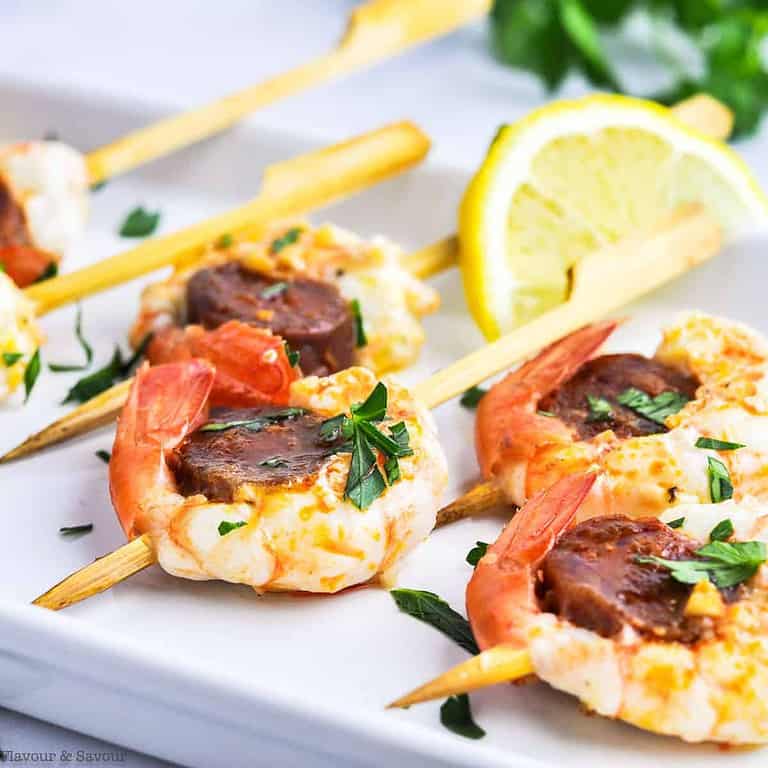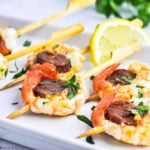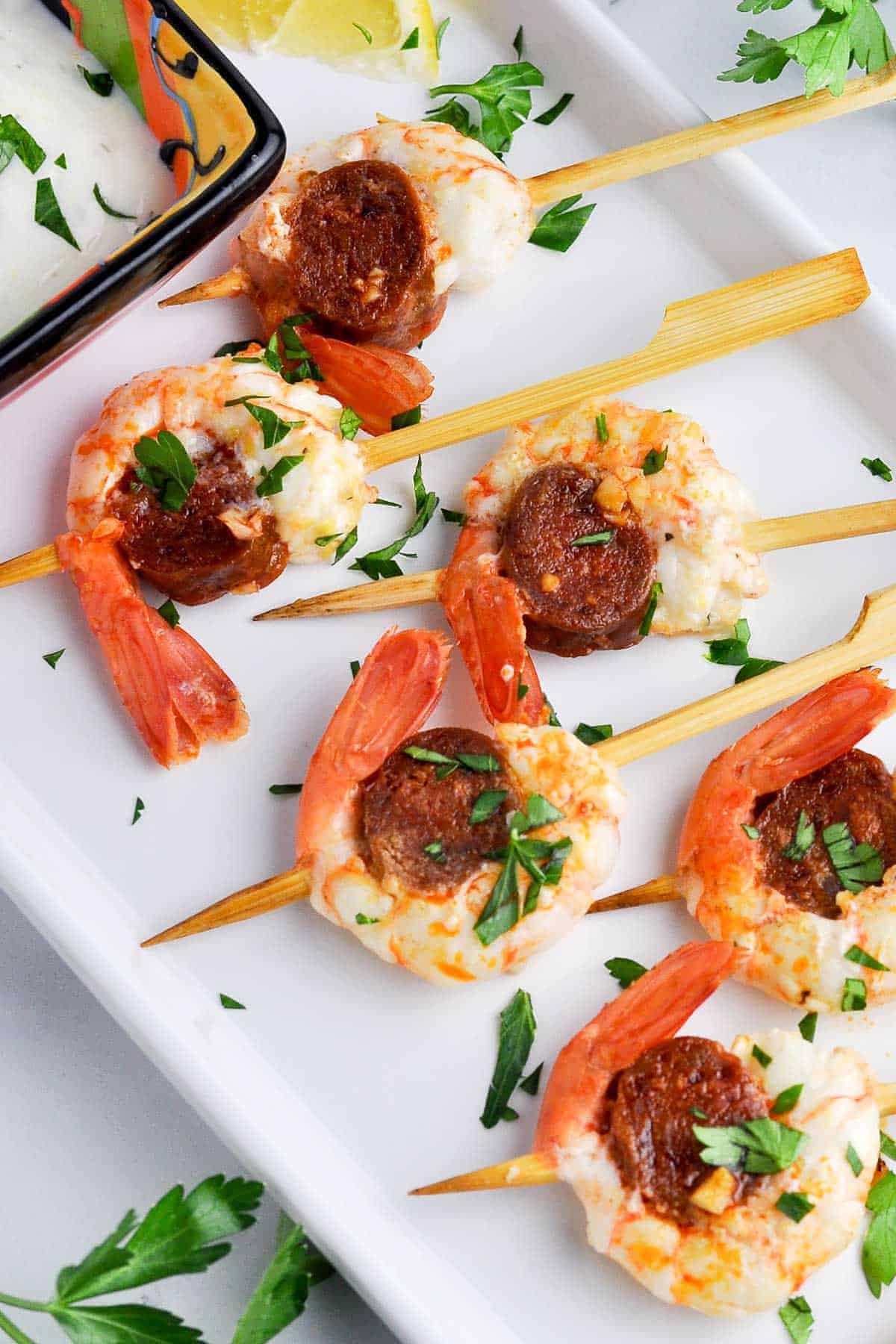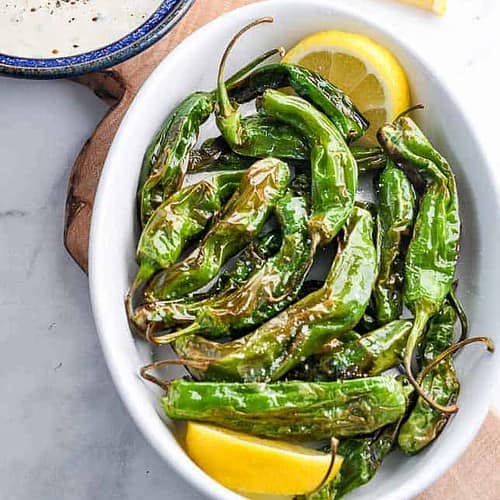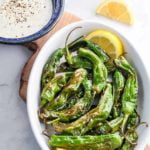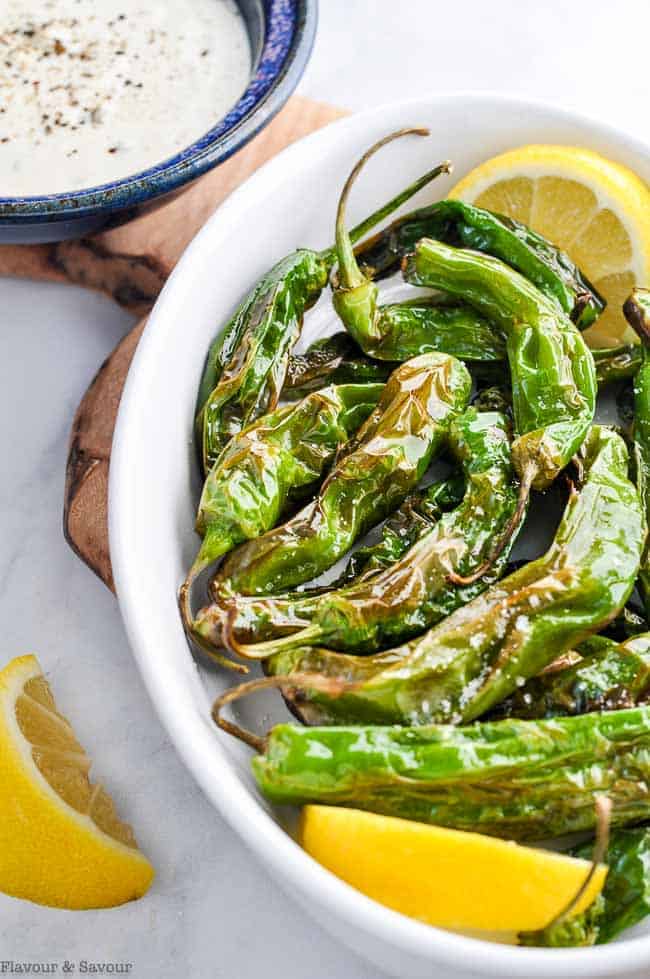 Vegetable side dishes
Air Fryer Balsamic Brussels Sprouts with Bacon
Crispy air-fried Brussels sprouts seasoned with balsamic vinegar and bacon make a crave-worthy side dish! This Ninja air fryer recipe makes a gluten-free, keto-friendly side dish you'll want to make again and again!
Air Fryer Balsamic Brussels Sprouts with Bacon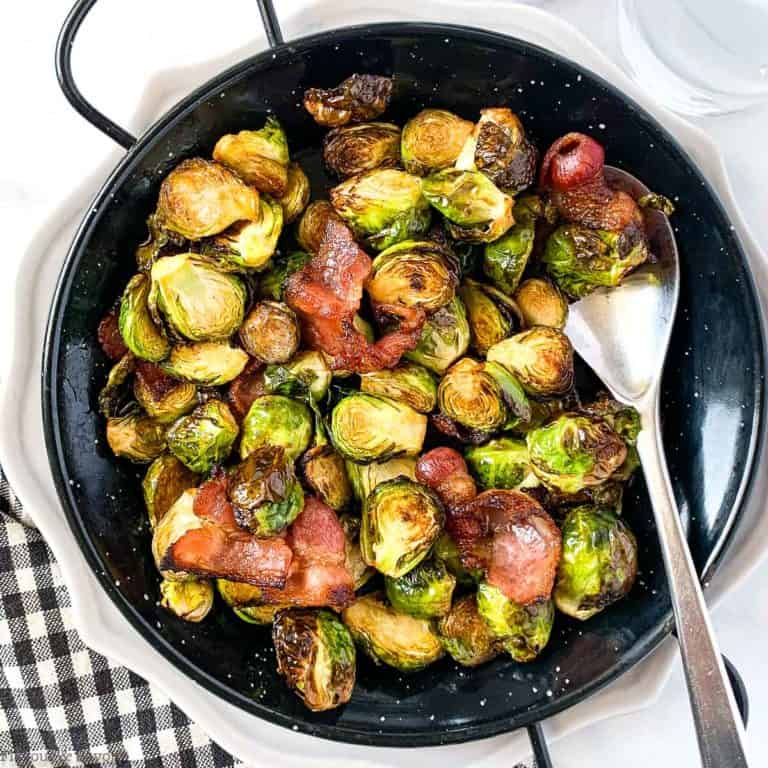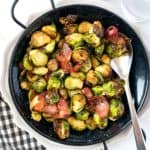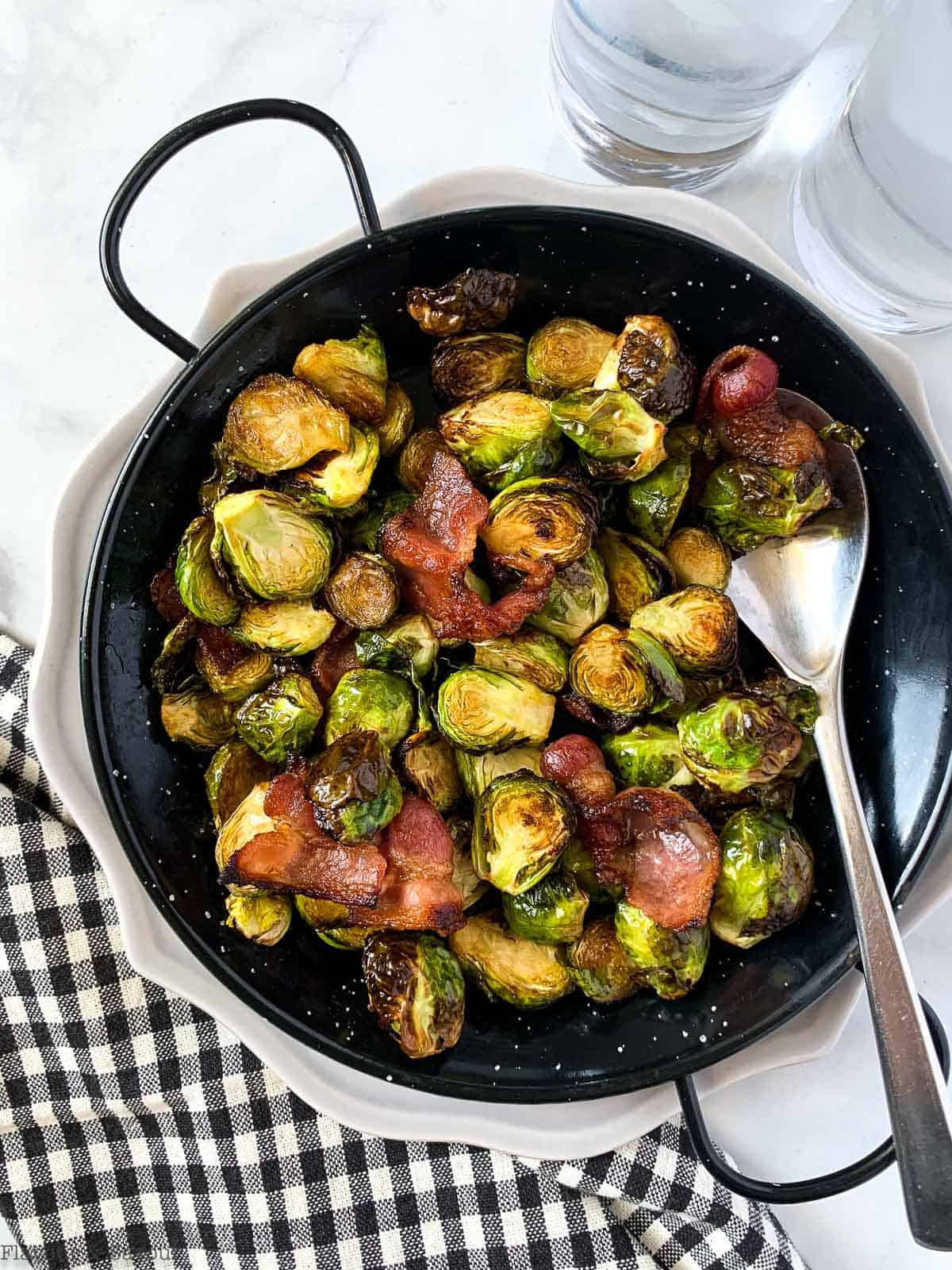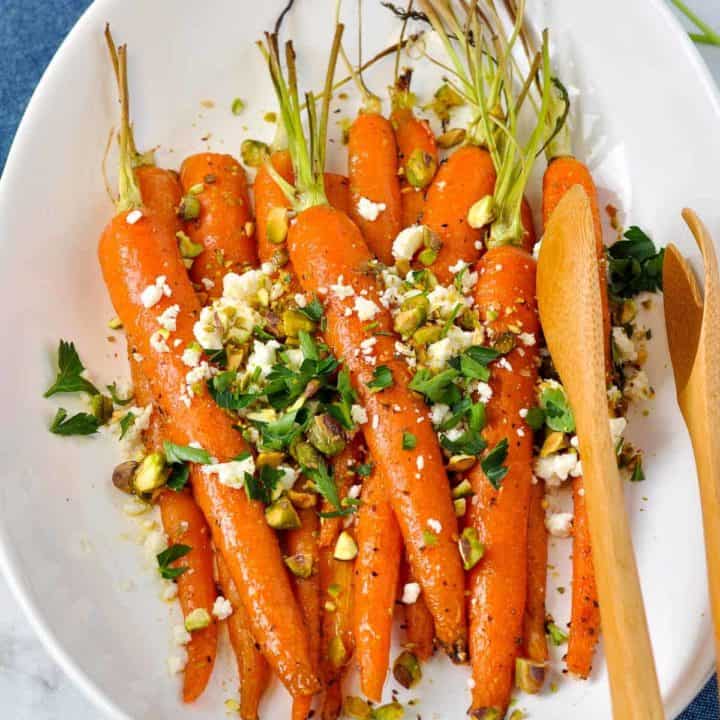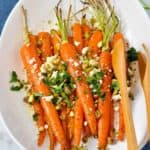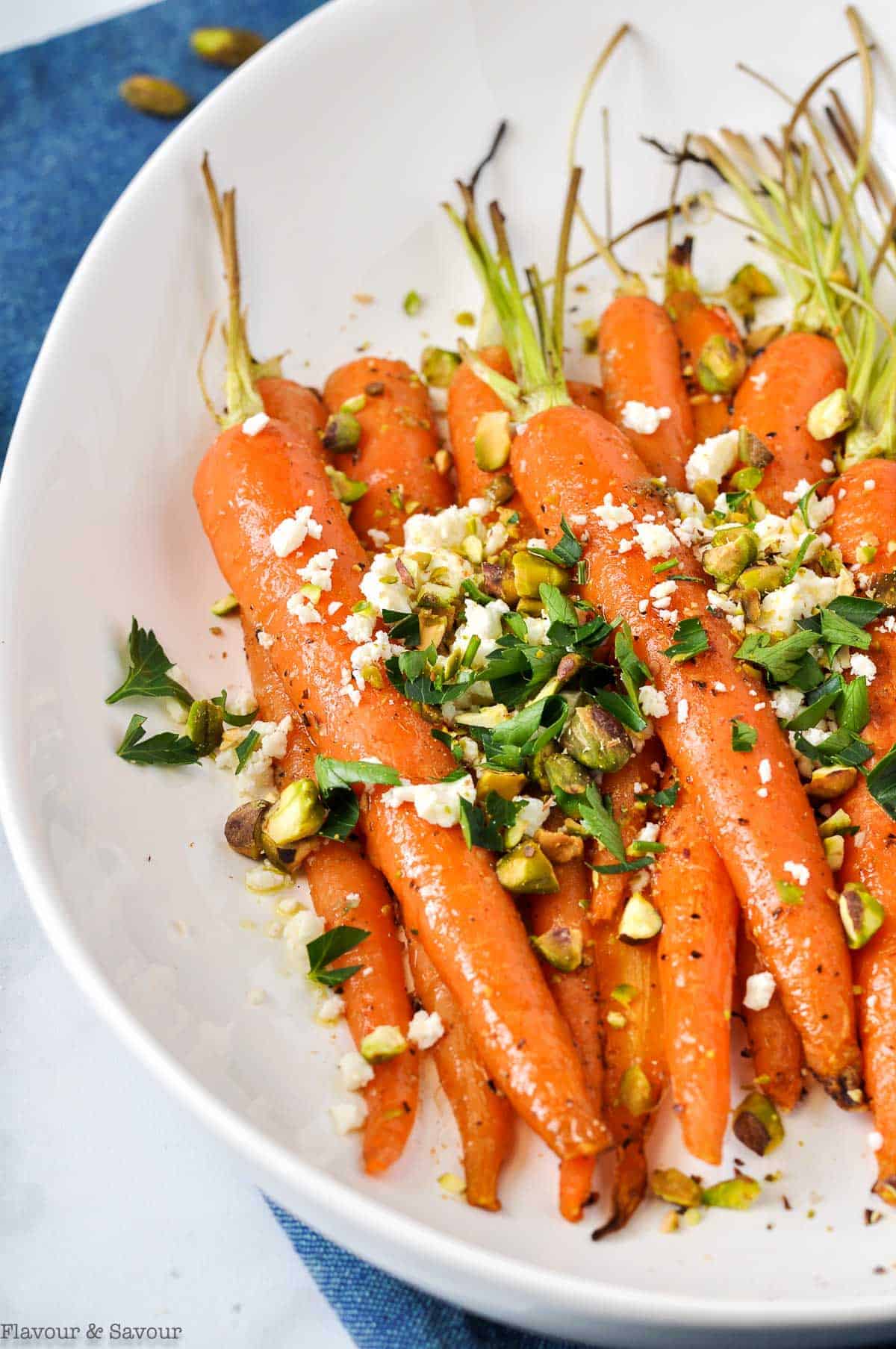 Sesame Miso Air Fryer Asparagus
Learn to cook asparagus in an air fryer to make Asparagus with Sesame Miso Sauce. This vegetarian and vegan side dish makes tender, slightly crispy asparagus with amazing flavours.
Sesame Miso Air Fryer Asparagus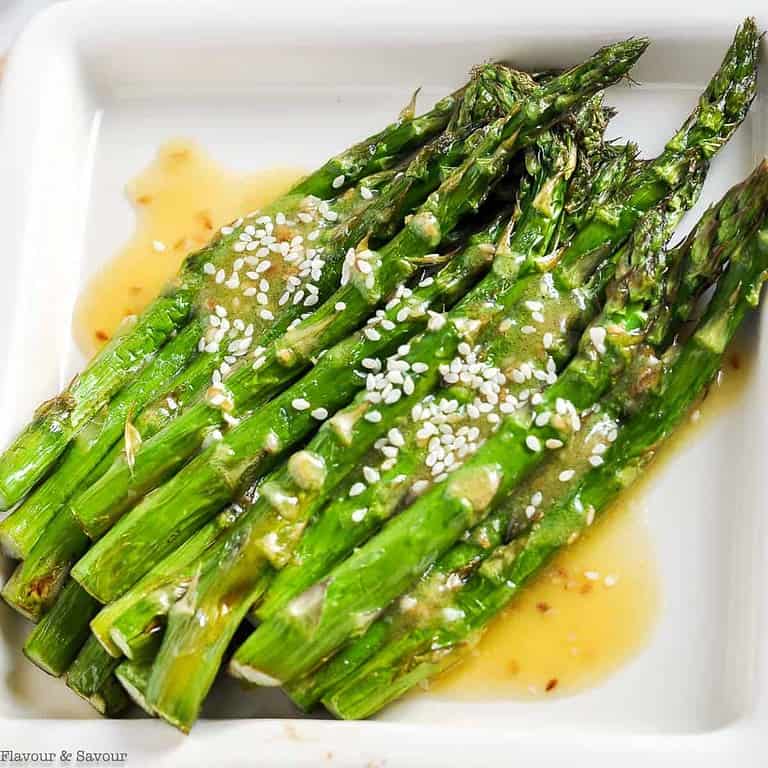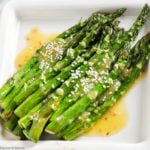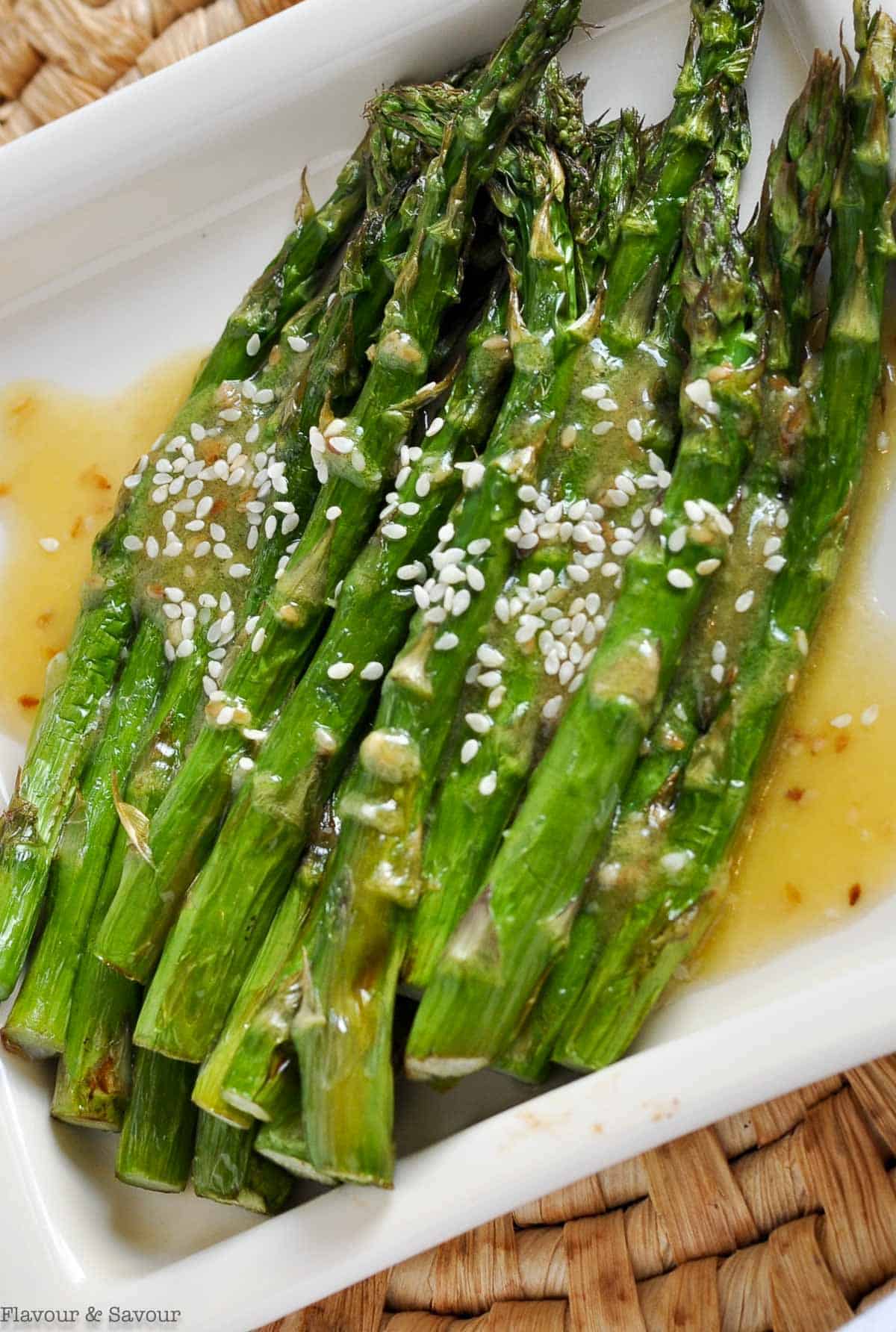 Air Fryer Dessert Recipe
Air Fryer Cherry Almond Crisp
Cherry Almond Crisp cooked in ramekin dishes in an air fryer makes a delicious, gluten-free mini dessert.
Air Fryer Cherry Almond Crisp