Wondering what to make with rhubarb? If you're considering trying new ways to use rhubarb besides baking a pie or making muffins, I've rounded up 10 favourite recipes into a collection for you! You'll find everything from a breakfast smoothie to crumble and even cocktails!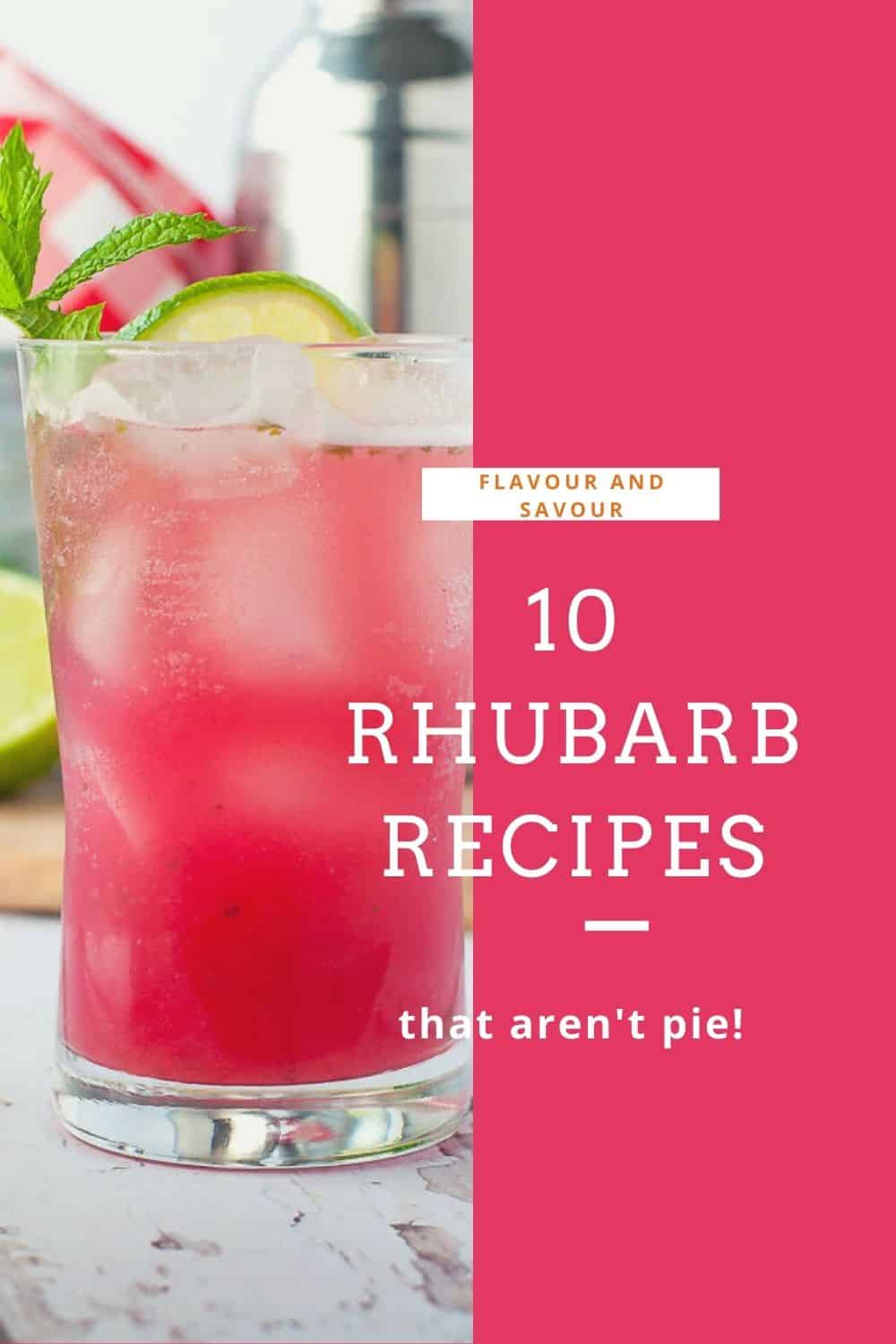 If you're looking for how to use it, you've come to the right place! When your garden is overflowing with fresh rhubarb and you're wondering what to make with rhubarb besides strawberry rhubarb pie, check out these recipe ideas below.
How to freeze rhubarb
And if you still have too much, you can always freeze it for the winter. Having frozen rhubarb to bake into a strawberry rhubarb crisp in the middle of winter is a treat!
To freeze extra rhubarb, first remove the leaves (as they are toxic) and discard. Wash the stalks, dry thoroughly, then chop into pieces about ½ to 1-inch long.
Spread the pieces out on a baking sheet lined with parchment paper (for easy removal) and place the sheet in your freezer for 4 to 6 hours, or even overnight.
Once frozen, remove the pieces the tray and pack them into zipper-top freezer bags and label with the date. You can remove the air by sucking it out with a straw.
Frozen rhubarb will last up to a year--right to next year's crop!
Recipes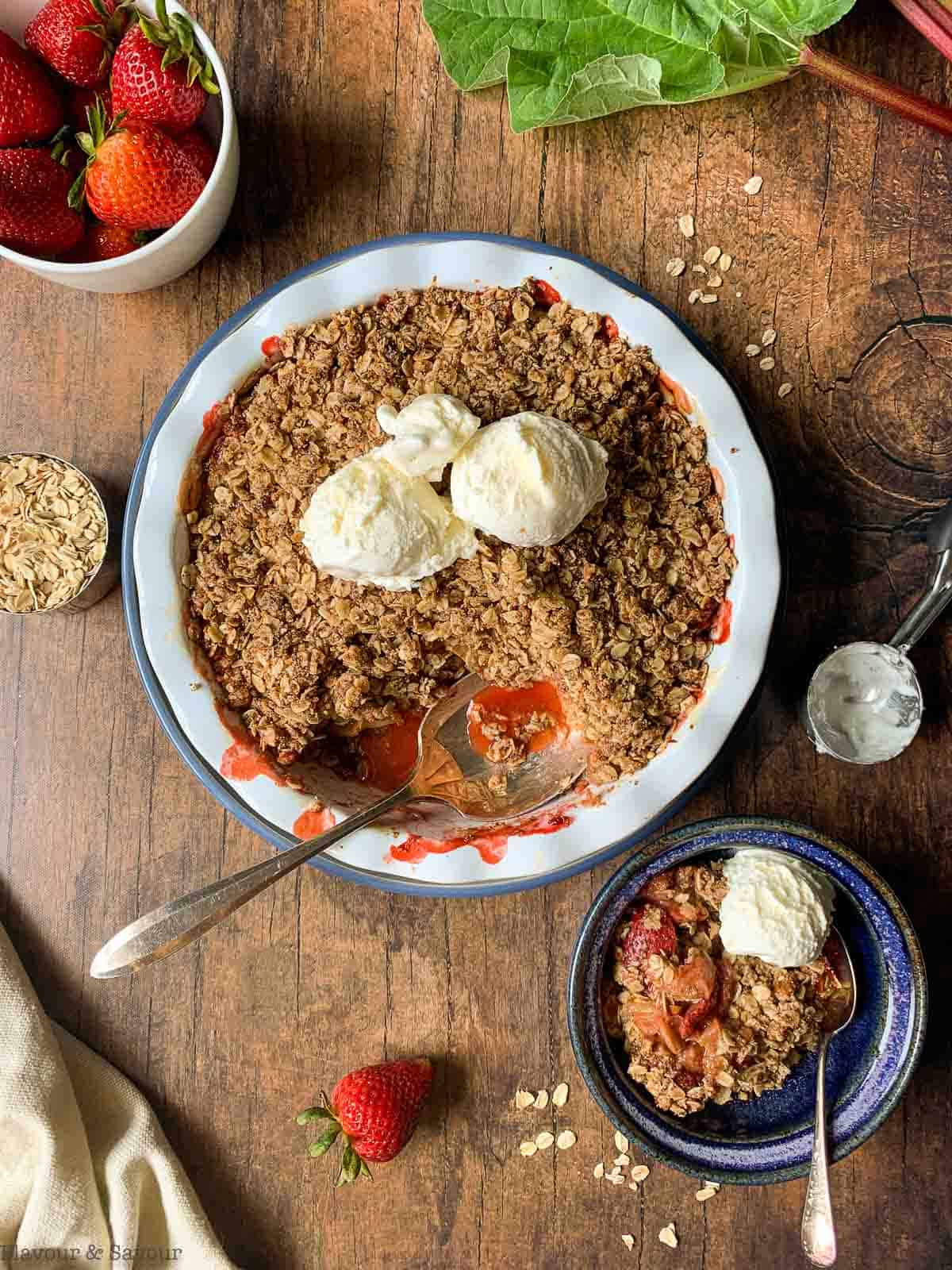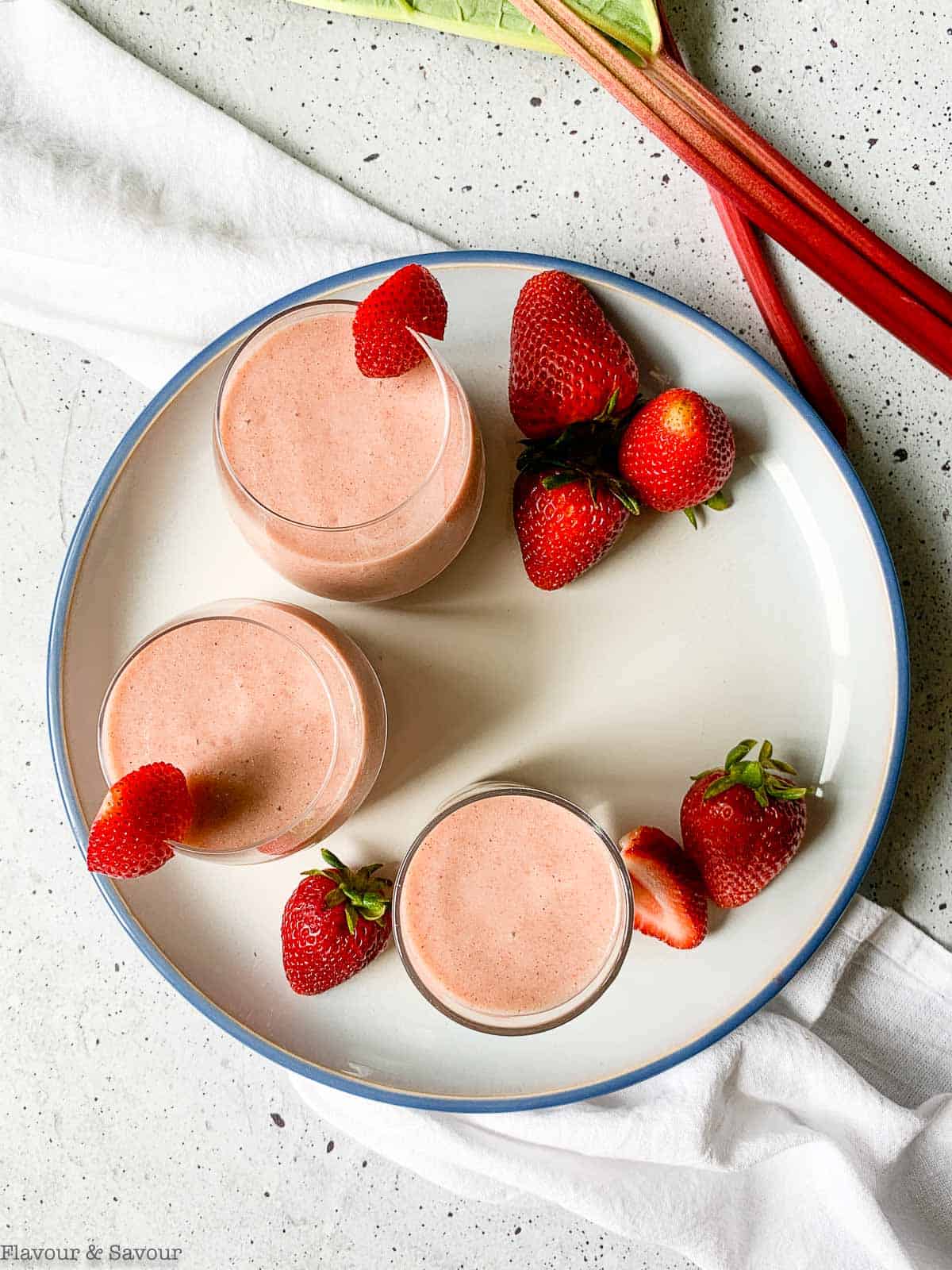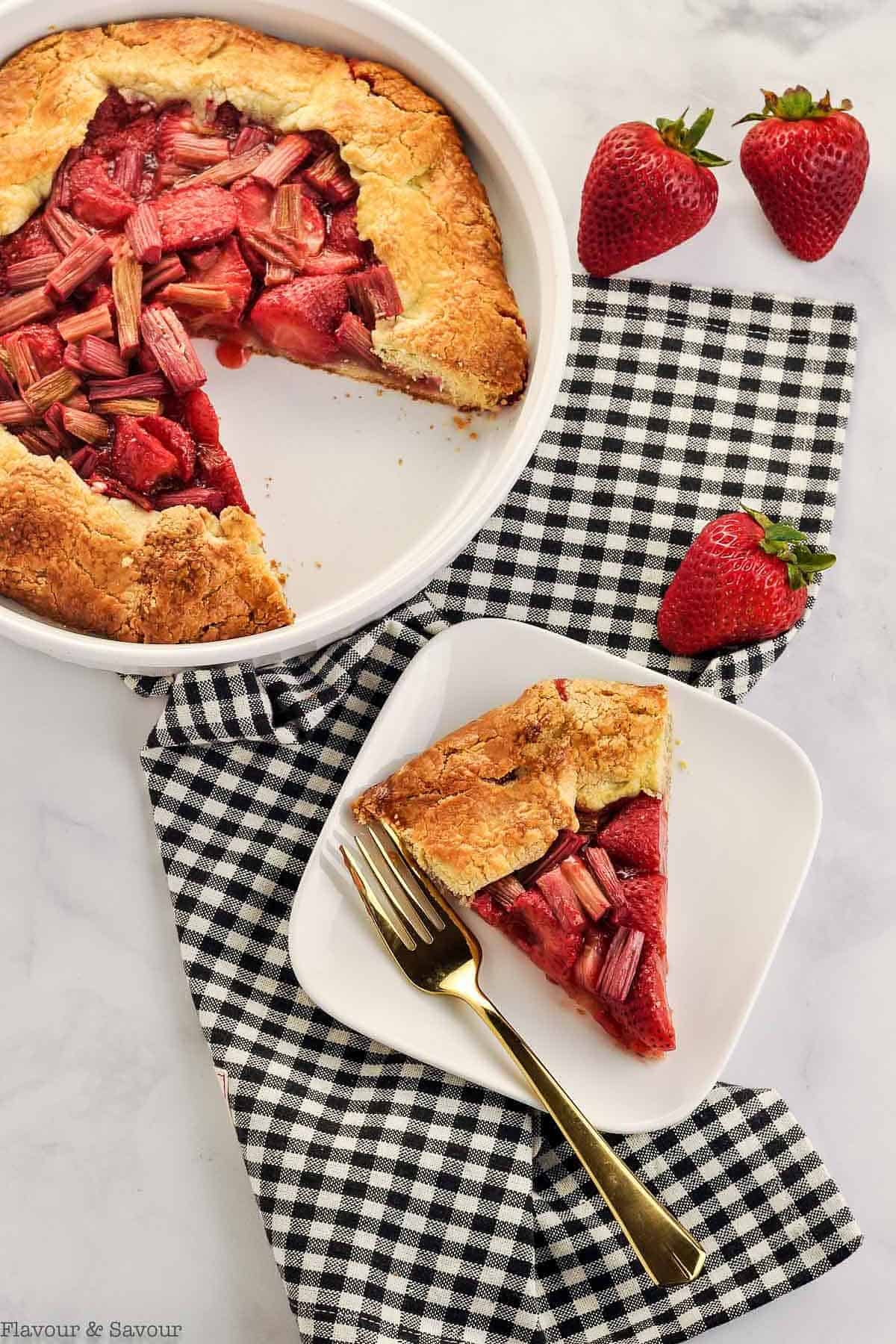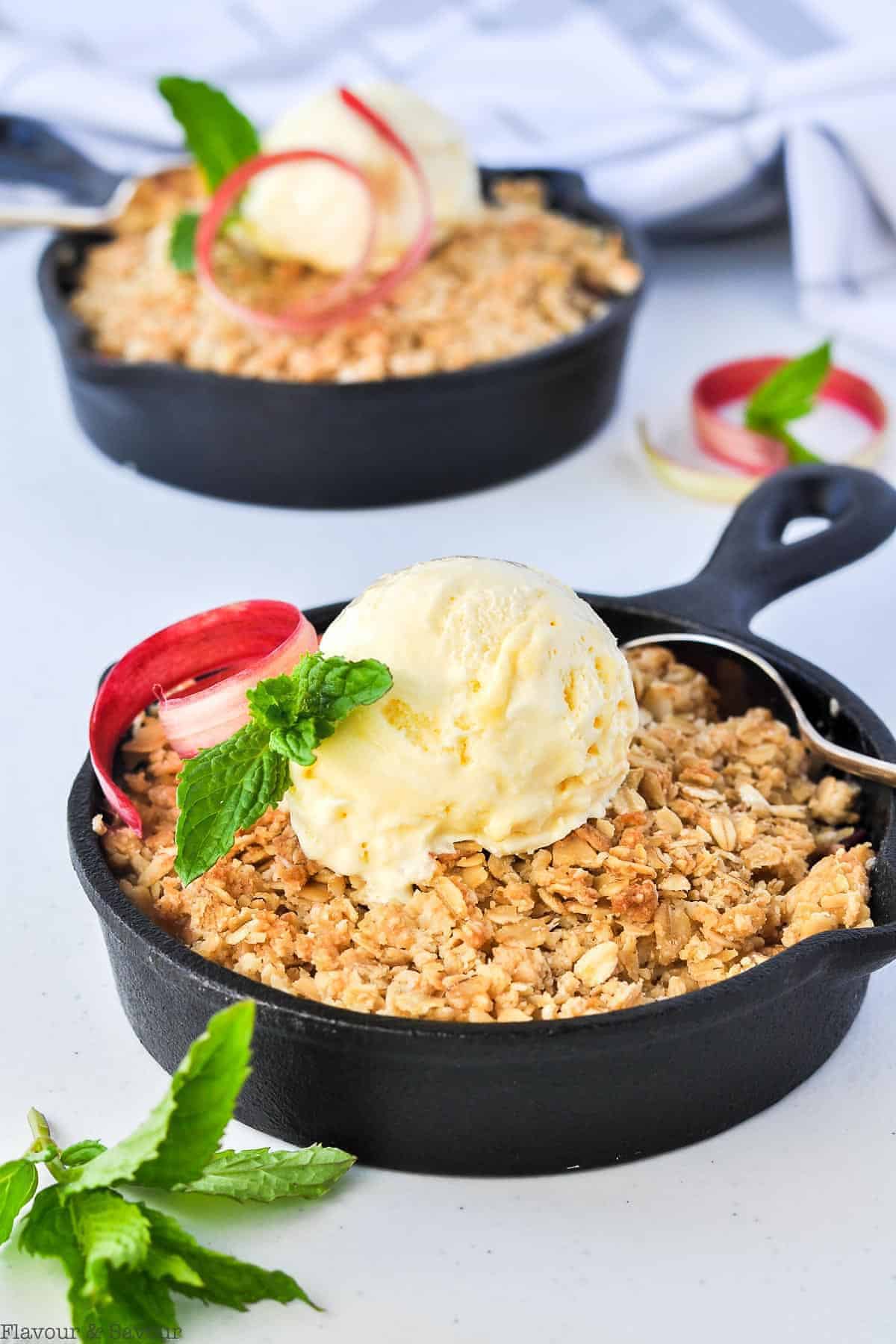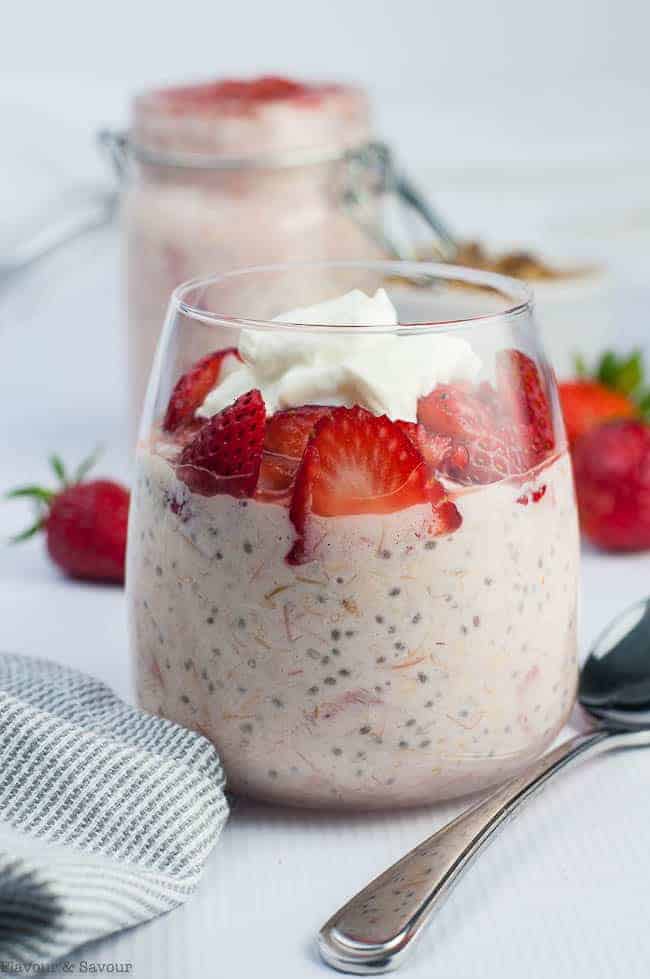 Inspired to try something new? Discovered a new way to use it? Let me know in the comments below, or snap a photo and tag me @flavourandsavour on Instagram!