Is rhubarb taking over your garden? Wondering what to make with rhubarb? If you're considering trying new ways to use rhubarb besides baking a pie or muffins, I've rounded up 10 of my favourite rhubarb recipes into a collection for you!
10 Ways to Use Rhubarb (that aren't pie!)
This Raspberry Rhubarb Fool is a crowd-pleaser! Fold or layer rhubarb compote and raspberries into whipped cream and serve. Simple, but simply delicious.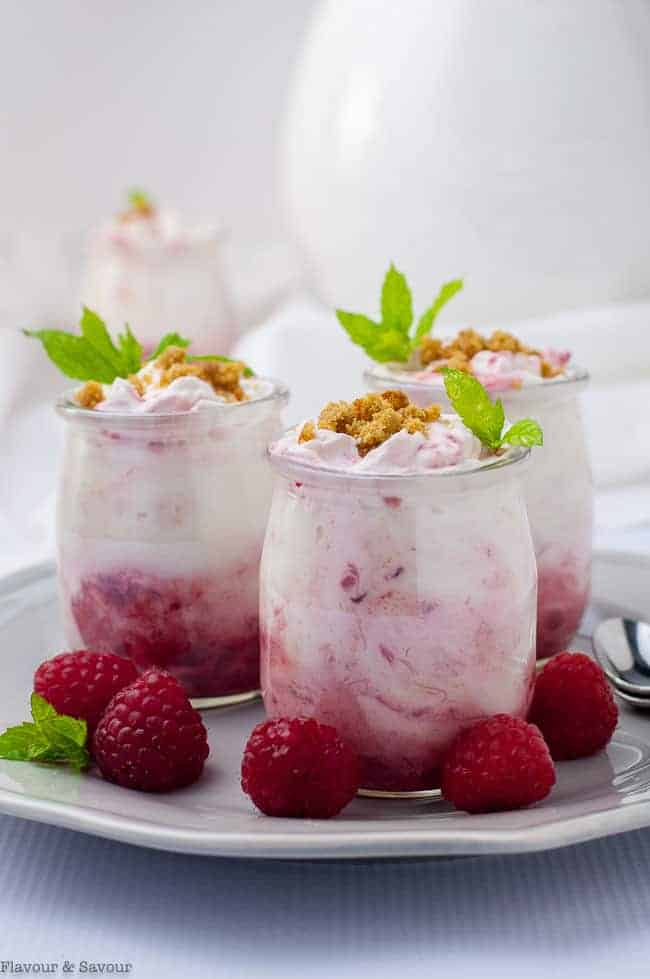 2. Gran Marnier Strawberry Rhubarb Crisp
Kick up your dessert game a notch with this adults-only Gran Marnier Strawberry Rhubarb Crisp. A great gluten-free dessert with a crunchy topping to serve a crowd.
Welcome spring and summer weather with this Rhubarb Mint Mojito, made with fresh ingredients from your garden or farmer's market. Mix rhubarb simple syrup with mint, lime, sparkling water and rum or make it non-alcoholic!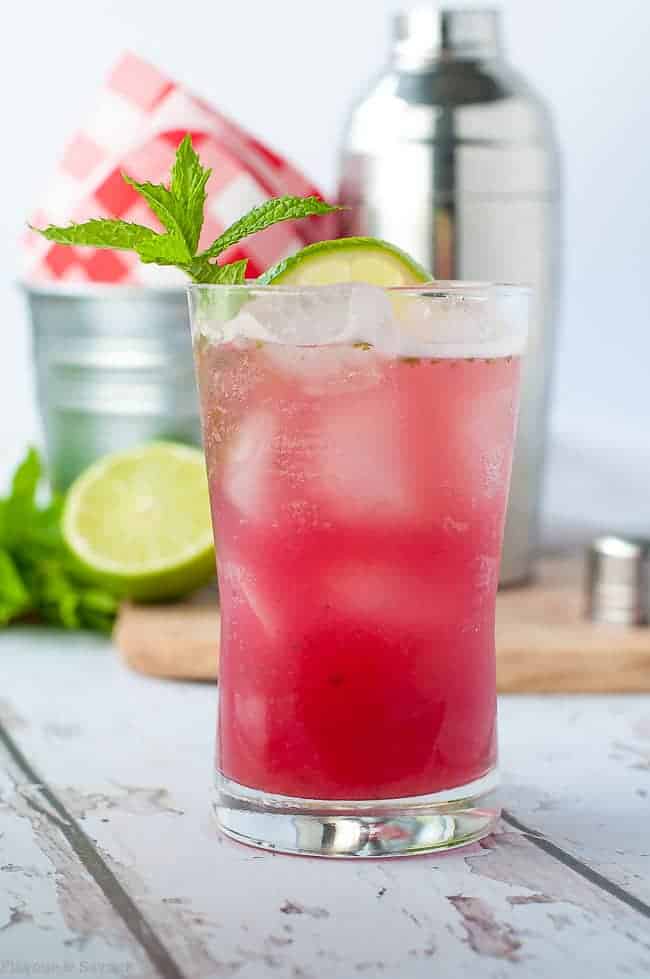 4. Paleo Strawberry Rhubarb Coffee Cake
This Paleo Strawberry Rhubarb Coffee Cake with a coconut crumble topping is tender, moist and free of grains and dairy products. It's sweetened with maple syrup and coconut sugar. You'd never guess it's gluten-free!
5. Creamy Strawberry Rhubarb Chia Overnight Oats
A jar of naturally sweetened creamy Strawberry Rhubarb Chia Overnight Oats makes a nutritious breakfast that you can make the night before. Wake up to this sweet and creamy breakfast that feels like dessert!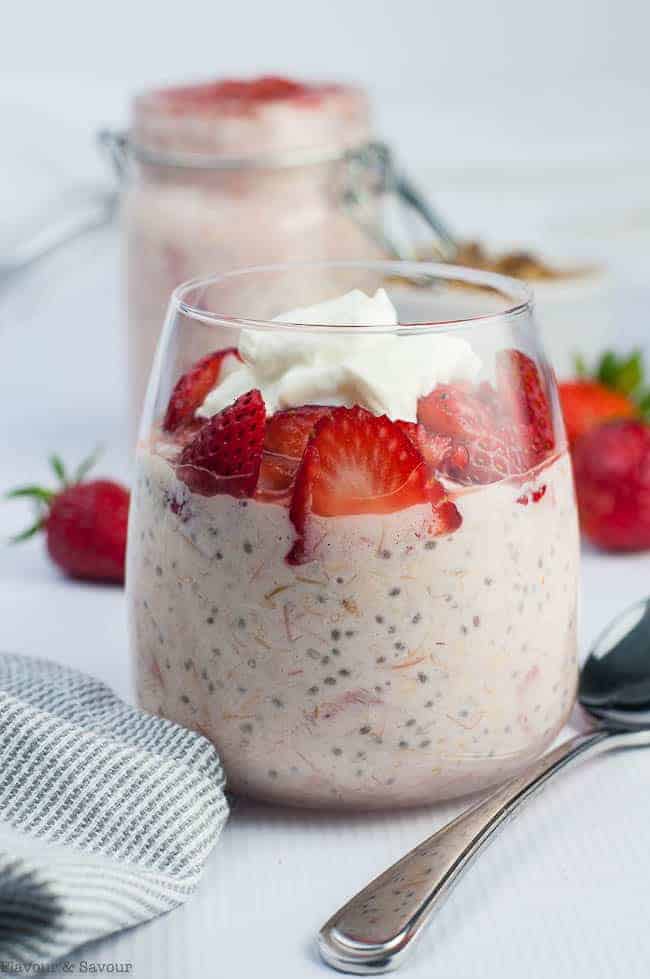 6. Grilled Fish Tacos with Pineapple Rhubarb Salsa
This salsa is a little sweet and a little spicy. Rhubarb adds some crunch and red onion and jalapeño pepper contribute the heat that we expect from a salsa. Change up your salsa!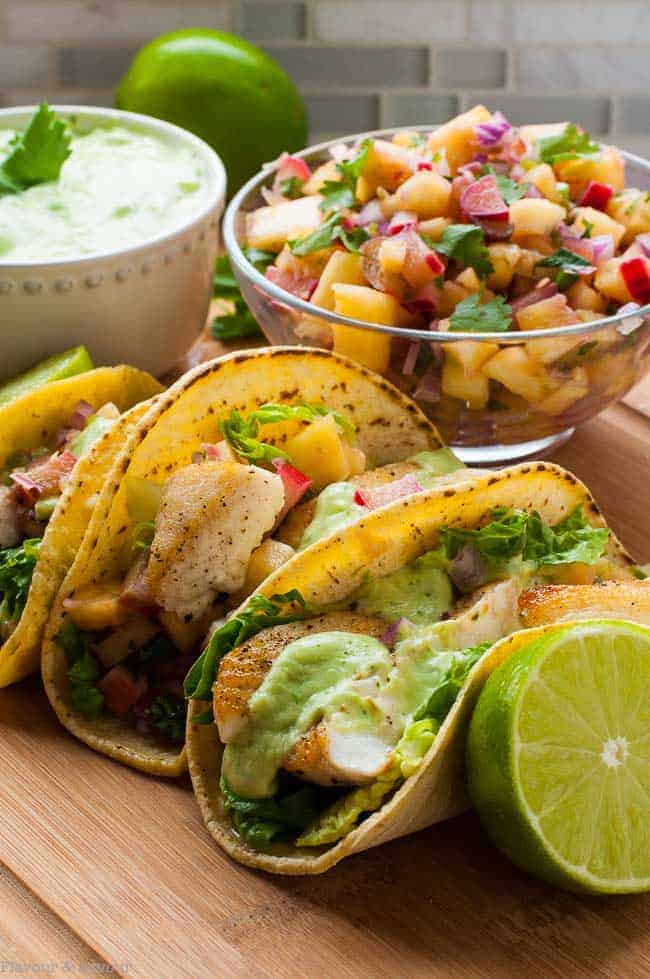 7. Strawberry Rhubarb Smoothie
Who needs pie when you can make this healthy Strawberry-Rhubarb Smoothie? Vegan and paleo. Full of stewed rhubarb, fresh strawberries, banana, almond milk and chia, this makes a cheerful, healthy breakfast.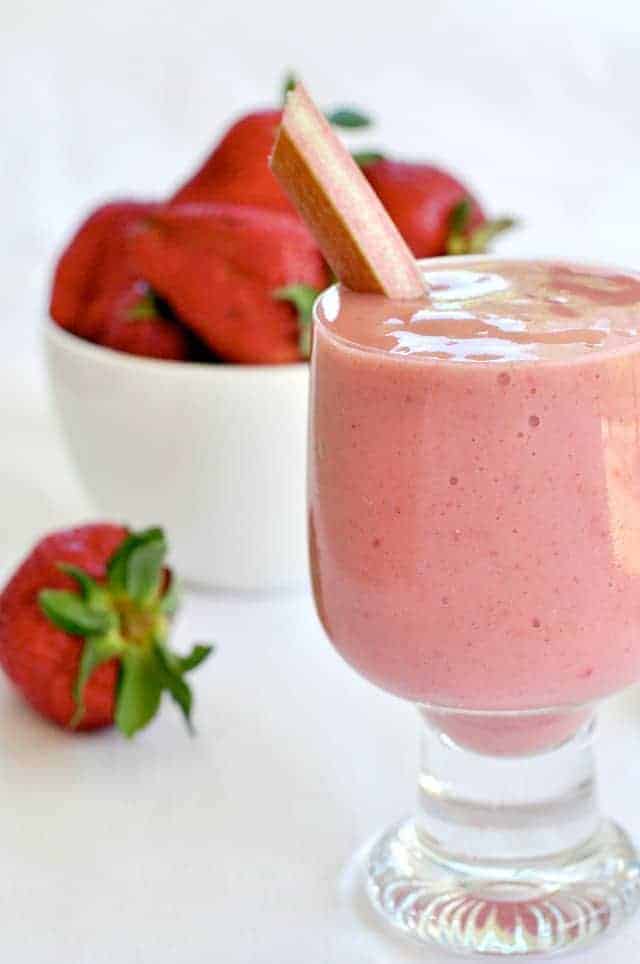 8. Skinny Strawberry Rhubarb Parfait
This skinny strawberry rhubarb parfait could be a dessert, or it could be served for breakfast or brunch! Layer your choice of yogurt with rhubarb compote and fresh strawberries.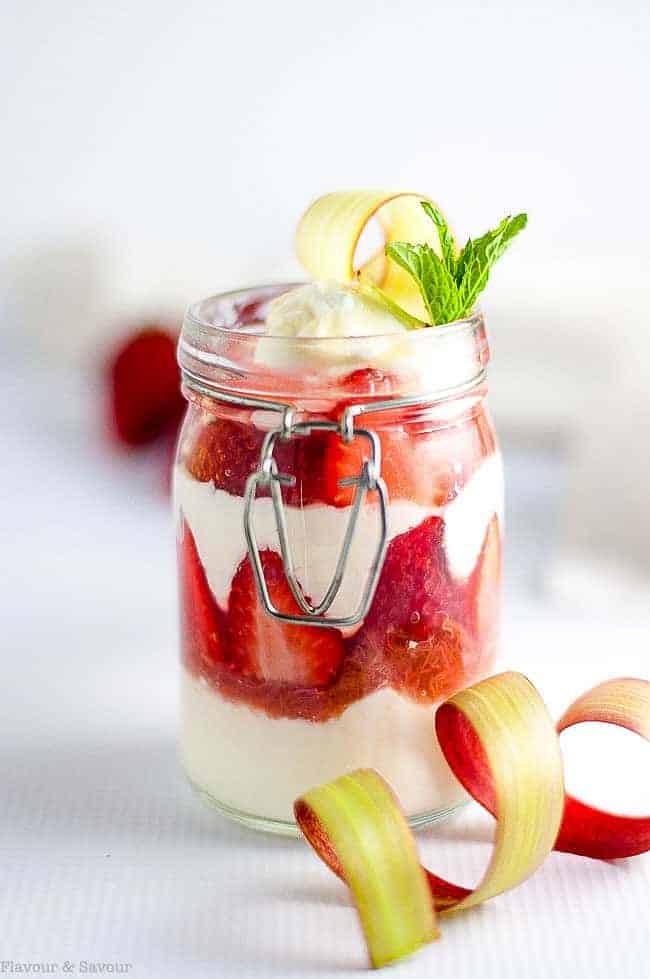 9. Rhubarb Bellini Prosecco Cocktail
Celebrate warmer days with a refreshing, fun and fizzy Rhubarb Bellini Prosecco Cocktail! The easiest cocktail you'll make all summer! Light and bright, refreshing and delicately pink, it's just sweet enough.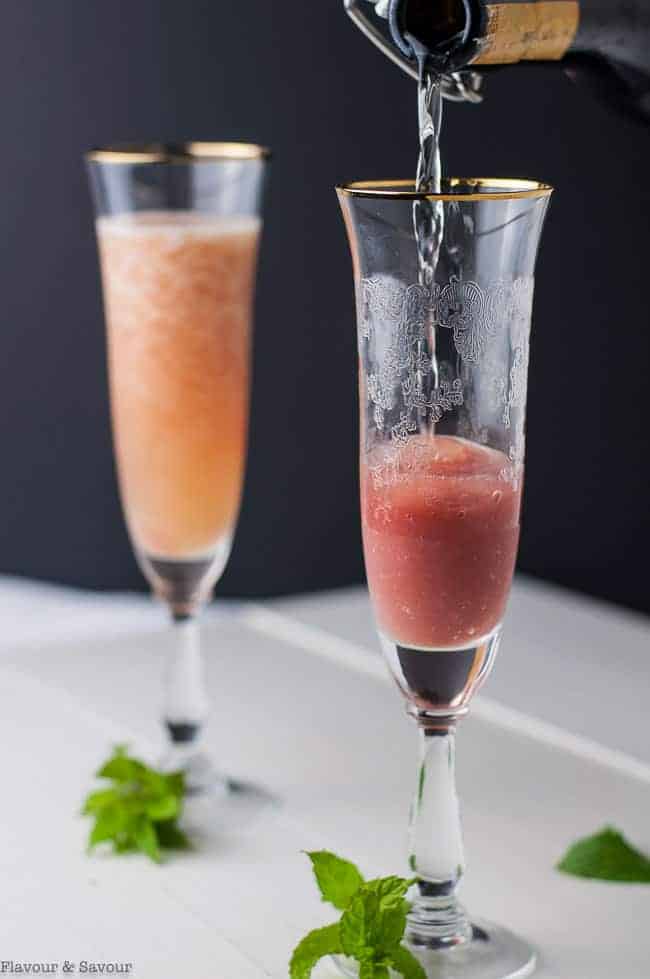 10. Charred Rhubarb No-Bake Cheesecake
This charred rhubarb no-bake cheesecake tastes every bit as delicious as the real thing! Make it when you need a fast but fancy dessert. It's easy to make gluten-free, too.
Inspired to try something new? Discovered any new ways to use rhubarb? Let me know in the comments below, or snap a photo and tag me @flavourandsavour on Instagram!
Save this to one of your
Pinterest

boards

Subscribe to my weekly newsletter and never miss a recipe!