Warmer days and longer daylight hours call for lighter meals. Salads not only add nutrients and fiber to our meals, they bring a pop of colour, texture and interest, too. I've collected eight of my favourite fresh spring salads to share with you. Some are vegetarian, some are vegan, some are paleo, some are dairy-free, and all are gluten-free. Whenever you invite a group for a meal, there will likely be someone with special dietary needs, so I hope this round-up of spring salads will be helpful!
1. This Strawberry-Mango Arugula Salad with Goat Cheese combines fresh sweet strawberries, mango, spicy arugula, creamy avocado and goat cheese, all drizzled with a flavourful citrus vinaigrette.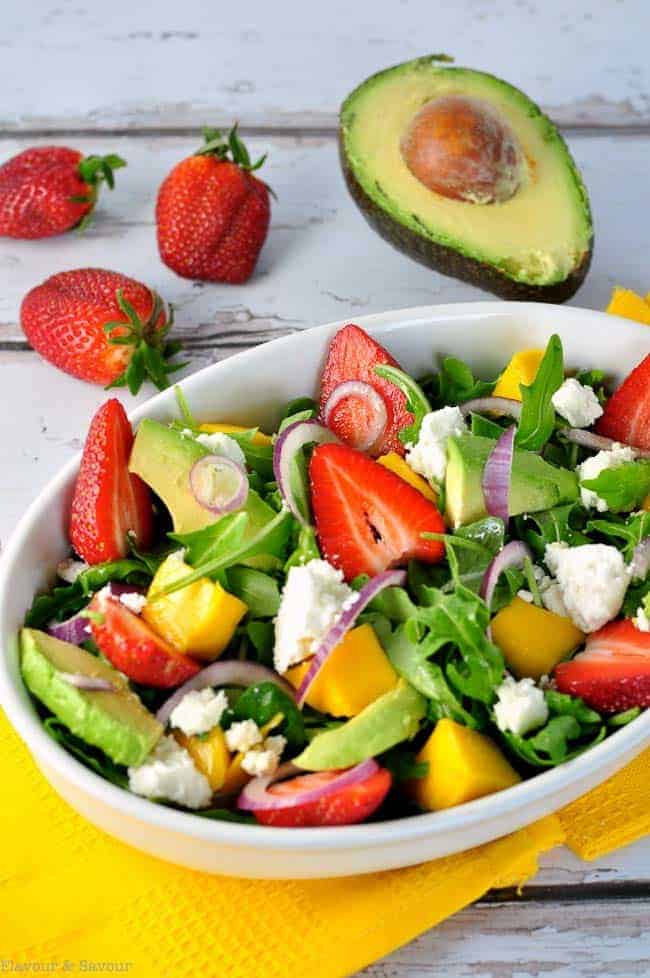 2. Here's a classic spinach salad with a healthier option. Love spinach salad but hate the traditional high-fat buttermilk dressing? Try this updated paleo Classic Spinach Salad with Creamy Avocado Dressing.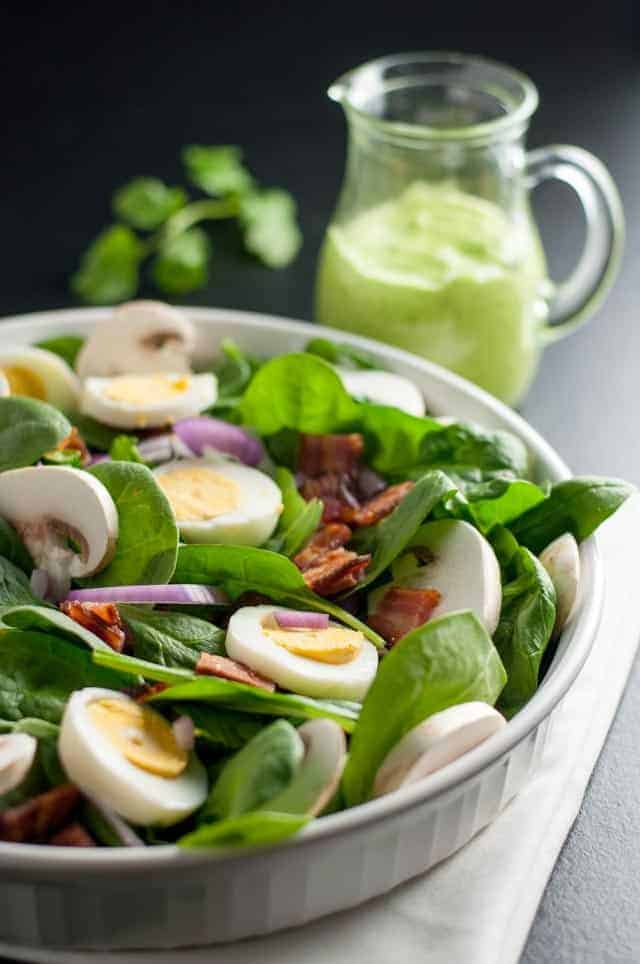 3. This Asparagus Smoked Salmon Salad with Sesame Miso Dressing combines asparagus with smoked salmon, zucchini ribbons, and radishes on crisp greens with a to-die-for sesame miso dressing.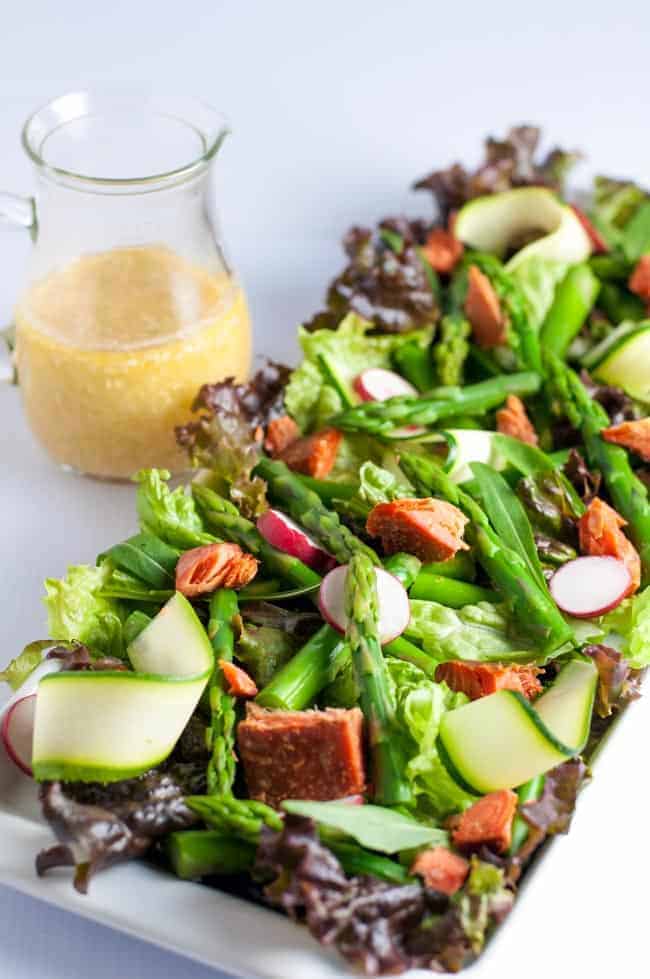 4. Sweet red onions and a flavourful Thai dressing turn plain cucumbers into something fancy. This Cucumber Mint Salad is ready in less than 10 minutes!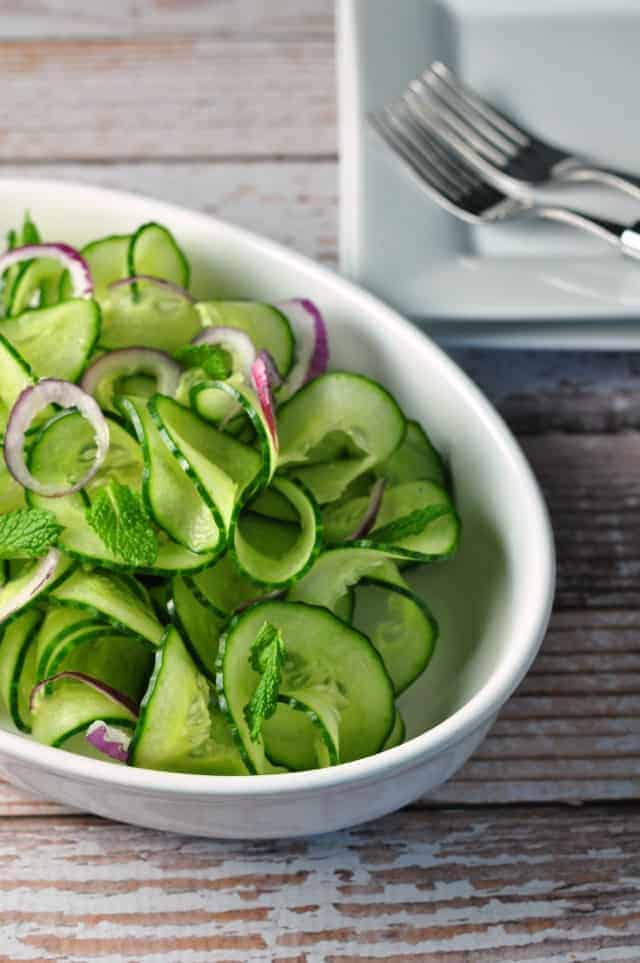 5. Pineapple Jicama Salad. Sweet with a little heat! Serve with your favourite spicy Tex-Mex meals for a bright refreshing contras. Suitable for Paleo diets.
6. This fresh paleo Prawn Mango Avocado Salad with sizzling shrimp can be on your dinner table in fifteen minutes. Sweet, juicy mangos, creamy avocado and tender shrimp all tossed with a lemon-lime dressing make a simple but simply delectable salad.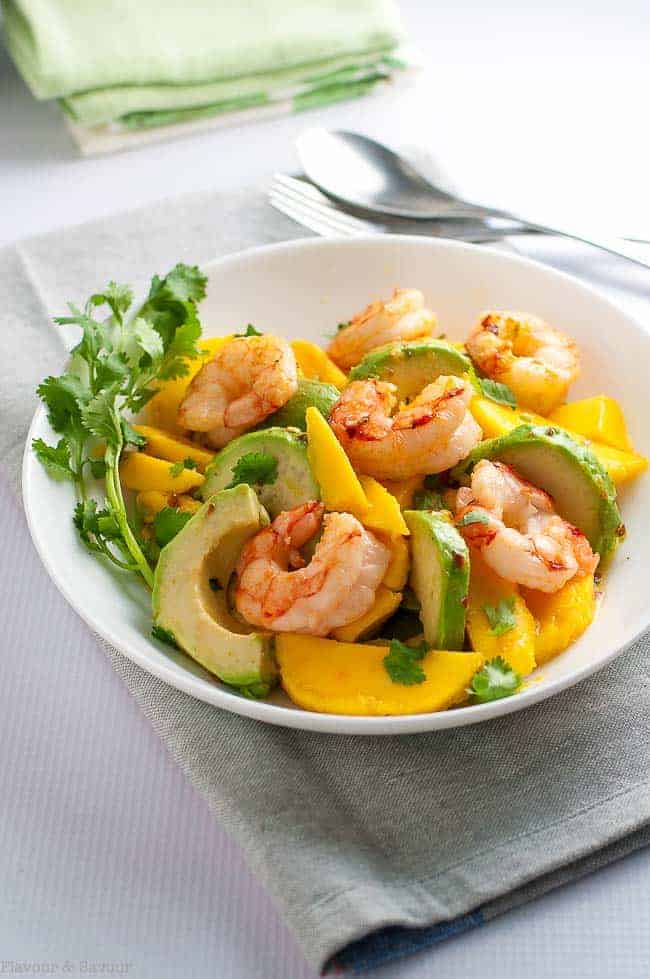 7. Springtime Potato Salad with Lemon Tahini Dressing. A healthy mayo-free potato salad made with baby potatoes, capers, dill and Dijon!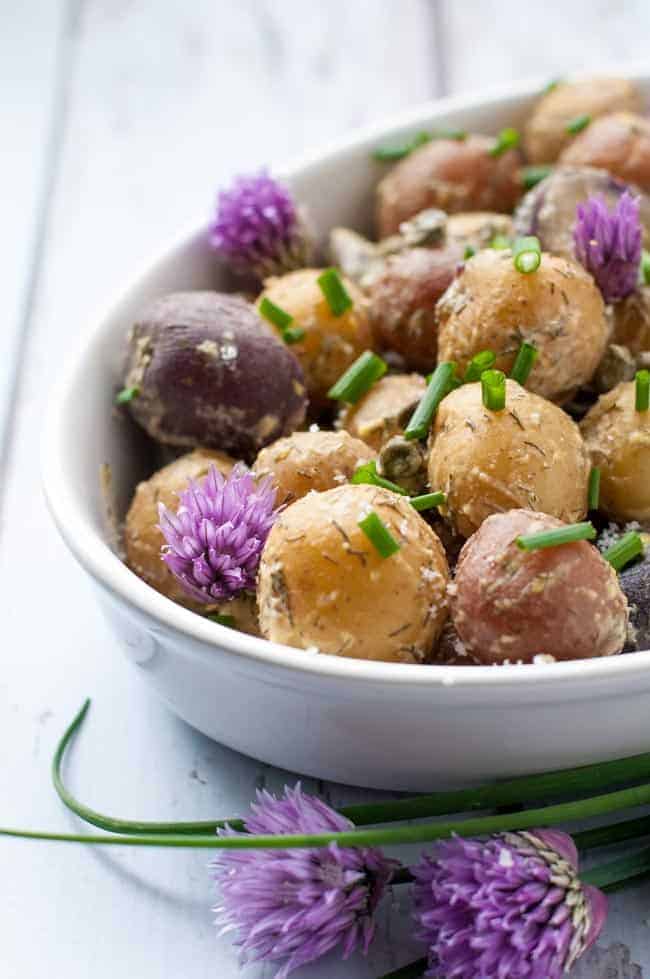 8. Tropical Fruit with Honey Mint Lime Syrup. Enhance the natural sweetness of fresh fruit with this simple syrup made with honey, mint and lime.