Here are ideas for homemade gifts from the kitchen that you can make quickly and easily. Give a gift from your kitchen to friends, neighbours, teachers or co-workers to let them know you appreciate them!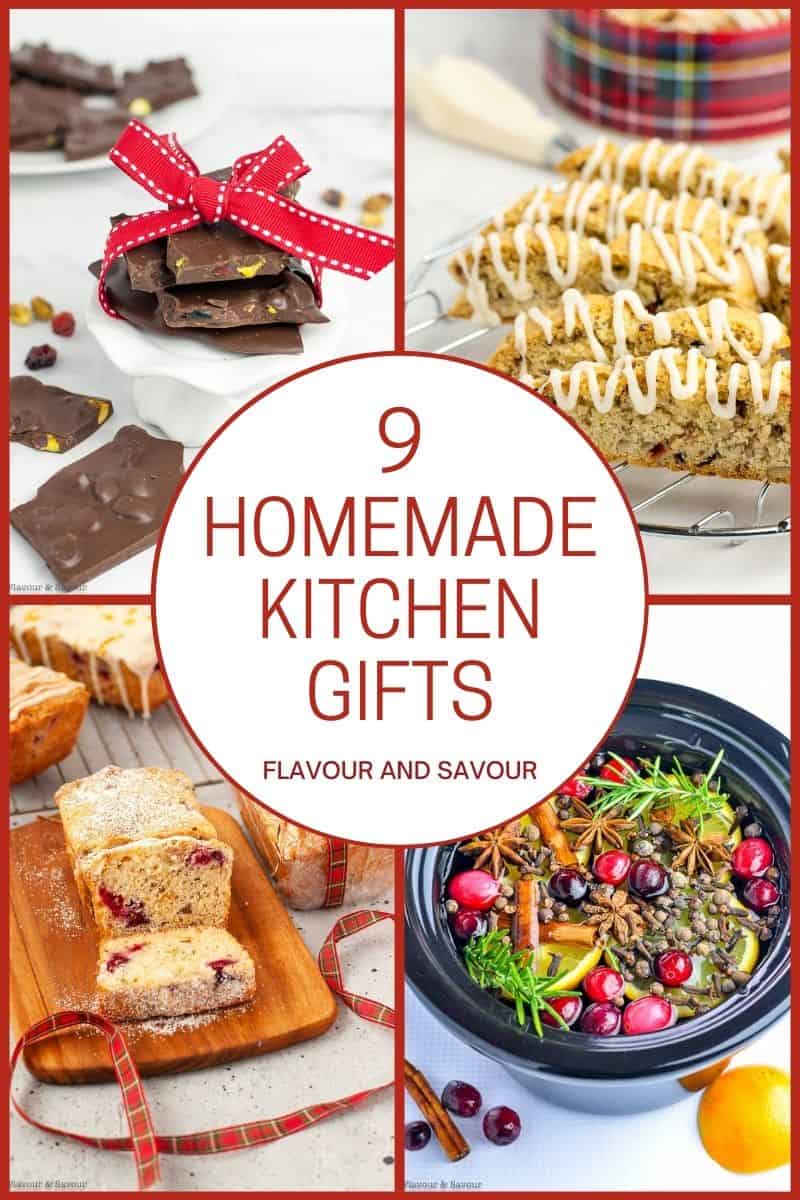 It's the gift-giving season, and what better way to show someone you care than by giving them a gift you've made yourself? I love receiving items that my friends or family have made for me.
Your kitchen is your workshop and your bowls and spoons are your tools, so all you need are a few ideas to inspire you to create some homemade gifts from the kitchen for those you love.
Here are a few ideas for homemade gifts you can make quickly and easily! All of the following except the biscotti are gluten-free.
Cranberry Pistachio Chocolate Bark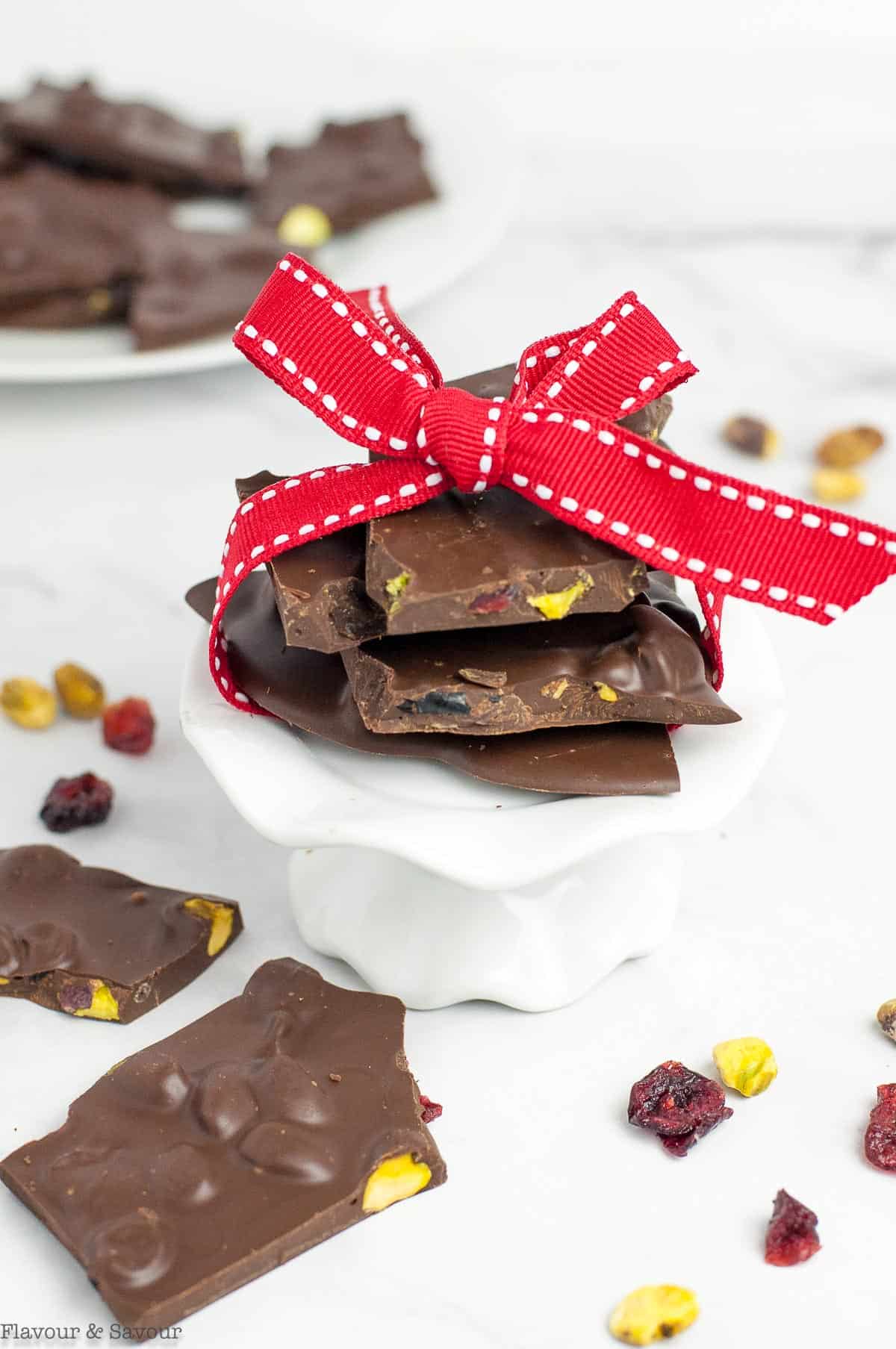 Click here for your printable Warm Turmeric Cinnamon Milk Spice Mix gift tags.
Have fun creating homemade gifts in the kitchen this week!