Here are ideas for homemade gifts from the kitchen that you can make quickly and easily. Give an easy homemade food gift from your kitchen to friends, neighbours, teachers or co-workers to let them know you appreciate them!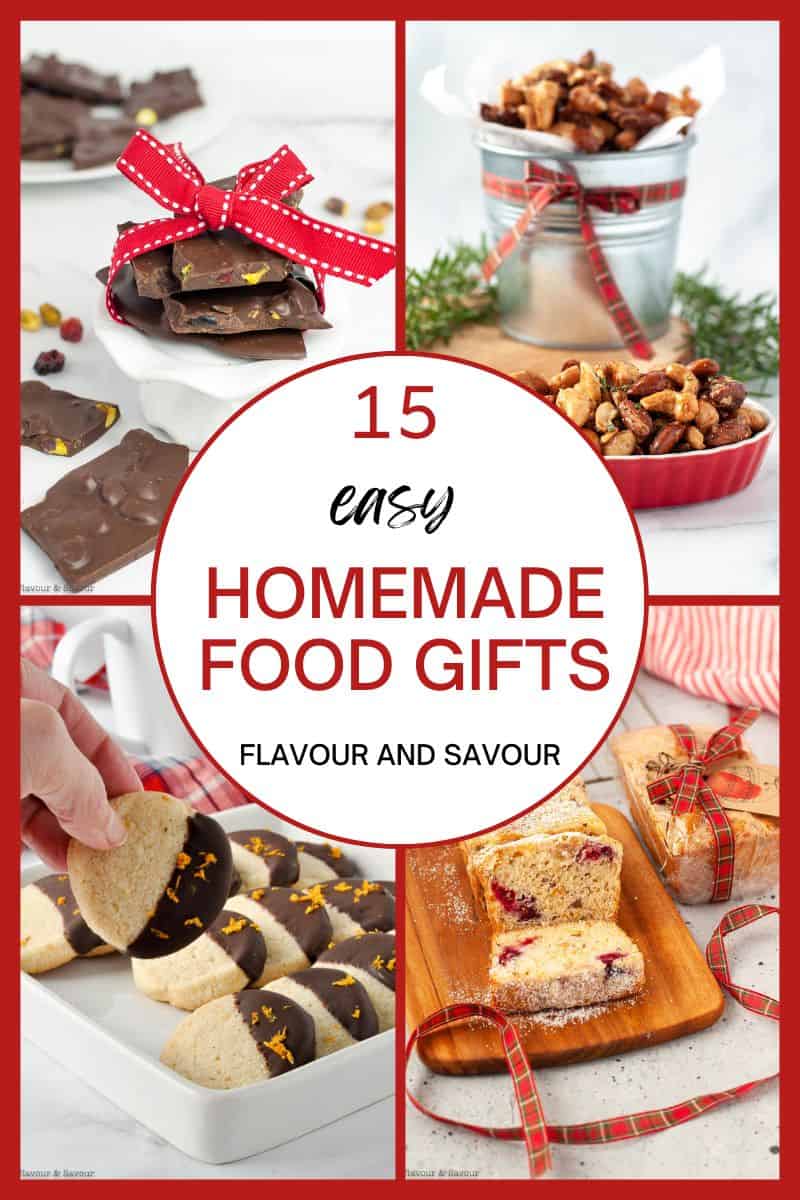 Easy Homemade Food Gifts for Christmas
Jump to:
Cranberry Pistachio Chocolate Bark
Trail Mix Chocolate Nut Clusters
Sweet and Salty Chocolate Cashews
Click here for your printable Warm Turmeric Cinnamon Milk Spice Mix gift tags.
Don't forget your fur babies!
Make your own homemade pumpkin peanut butter dog treats with this one-bowl 4-ingredient recipe! Create cute-shaped biscuits with silicone molds or cookie cutters. These DIY dog treats make a welcome gift for your dog-loving friends.
How to package homemade food gifts
Dress up a jar! Add a festive ribbon and a gift tag. Include the recipe if you'd like, too.
Use a gift bag. Small clear cellophane bags make an easy wrapping idea.
Cookie tins are best for cookies. Add a layer of parchment paper between layers to protect them.
Baskets. Everyone loves to receive a container they can re-use, and baskets make an attractive way to wrap a homemade kitchen gift. Add a teatowel inside to cushion your goodies.
Have fun creating homemade gifts in the kitchen this week!